April's ATL Vegan Drinks was at Urban pL8 and Kevin made it back in town just in time for us to bust it over there. Since we didn't make a reservation, I didn't want to steal slots at the allotted table, so we sat separately with the Gunns.
It's Friday, let's start of with a Manhattan.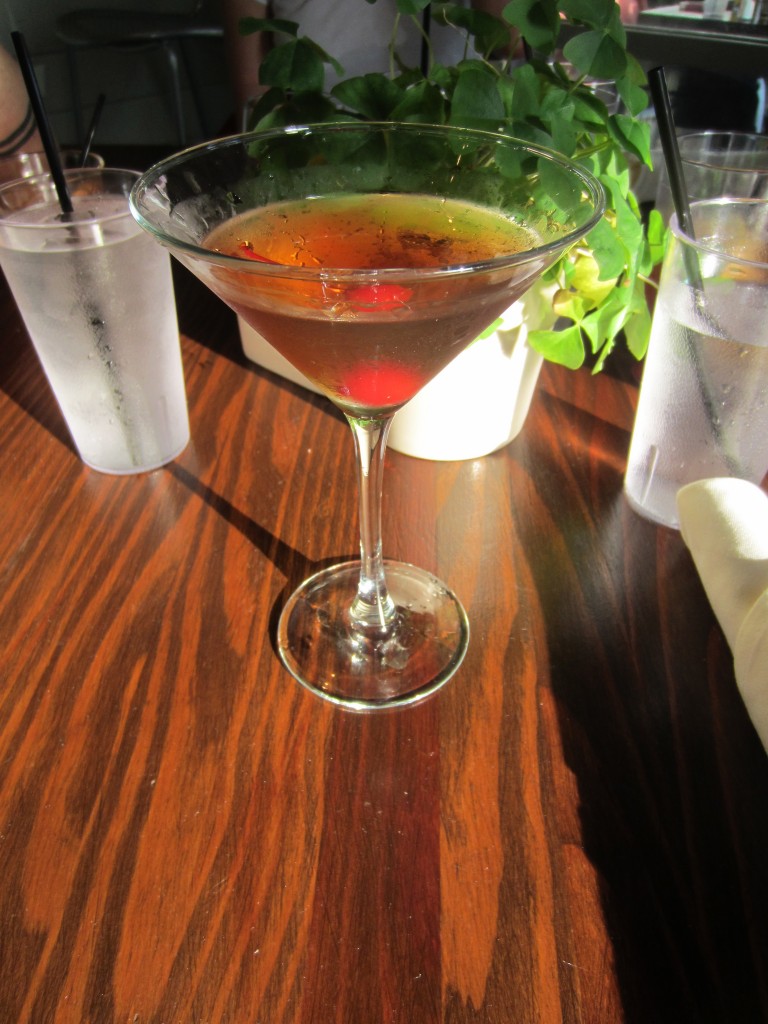 They had a special menu for ATL Vegan Drinks and they also have a couple of vegan or veganizable items on their regular menu. I had the roasted beet sandwich because I like them and Kevin doesn't so I don't cook them much at home.
It was a very nice sandwich, but the real star was the Sunflower Seed Crusted Tofu on a squash purée. It totally needs to be on the regular menu.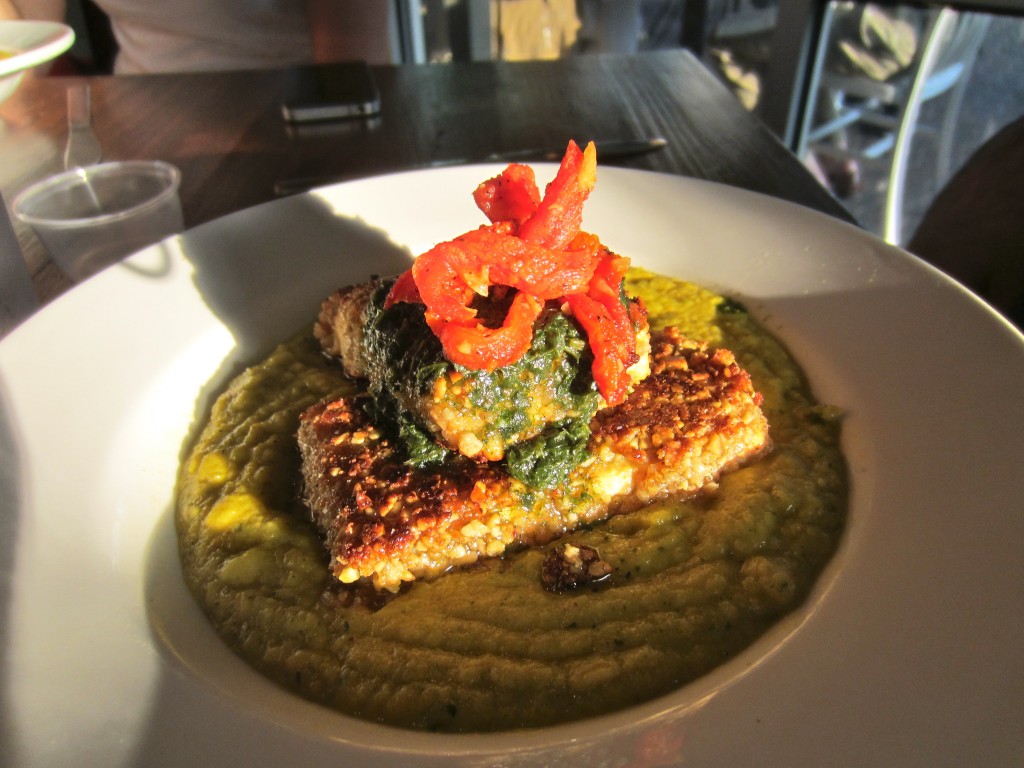 We also got a side of kale and shared it. They also have kale chips.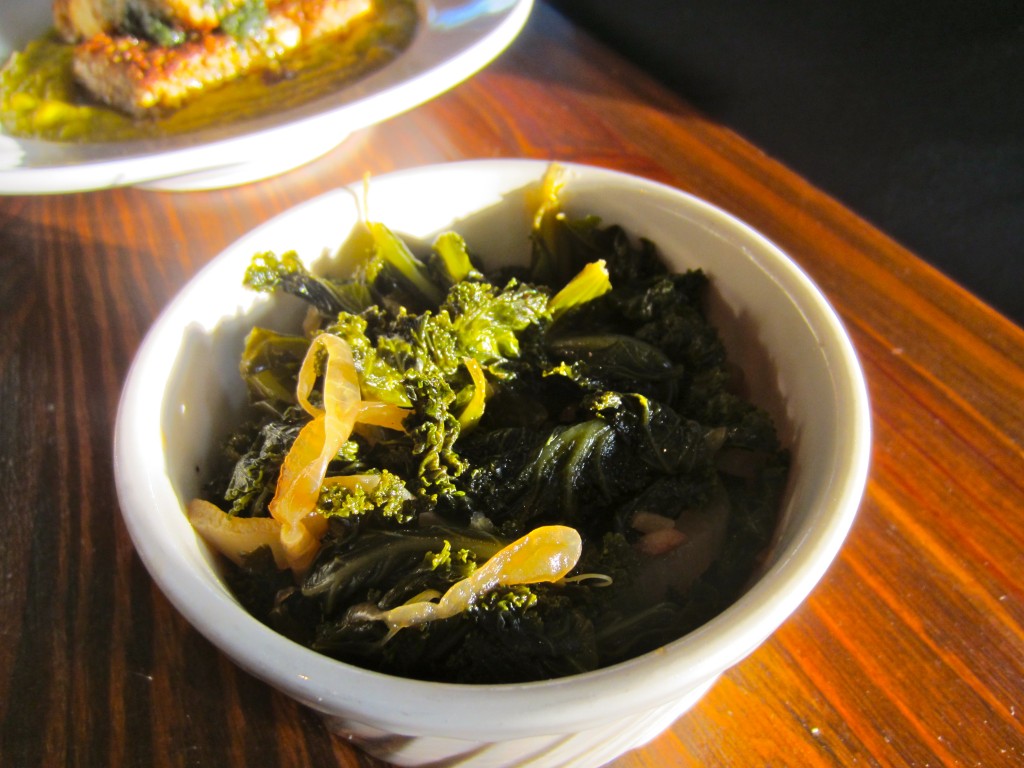 Of course I saved room for dessert. This is what they call a paleo chocolate cake. I didn't pay attention to what was in it but it seemed like dates, nut flour and coconut were involved. It was almost like a raw dessert. Keep that in mind if you ever see it on the menu. Just so you're not expecting a regular cake. But don't discount it. It was really good.