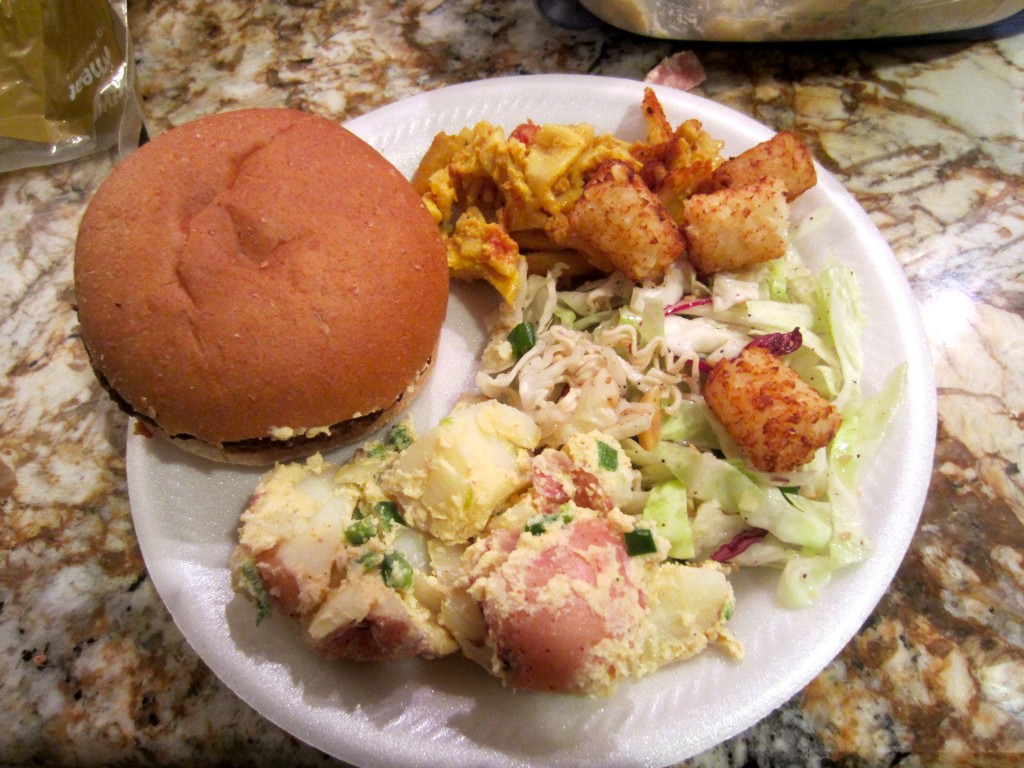 For this Game of Thrones watching party, Jeff fired up the grill. I choose the Gardein burger because I hadn't had it before. Really "meaty." Probably the closest in texture to real meat that I've had. Although how would I know at this point, really. It's been at least 16 years since I've had meat.
Simon made a poblano potato salad which was delicious, we brought a cabbage crunch salad, Jeff made tots and a toppings bar and Star made mac & cheeze. We make it so hard not to over eat with all these goodies.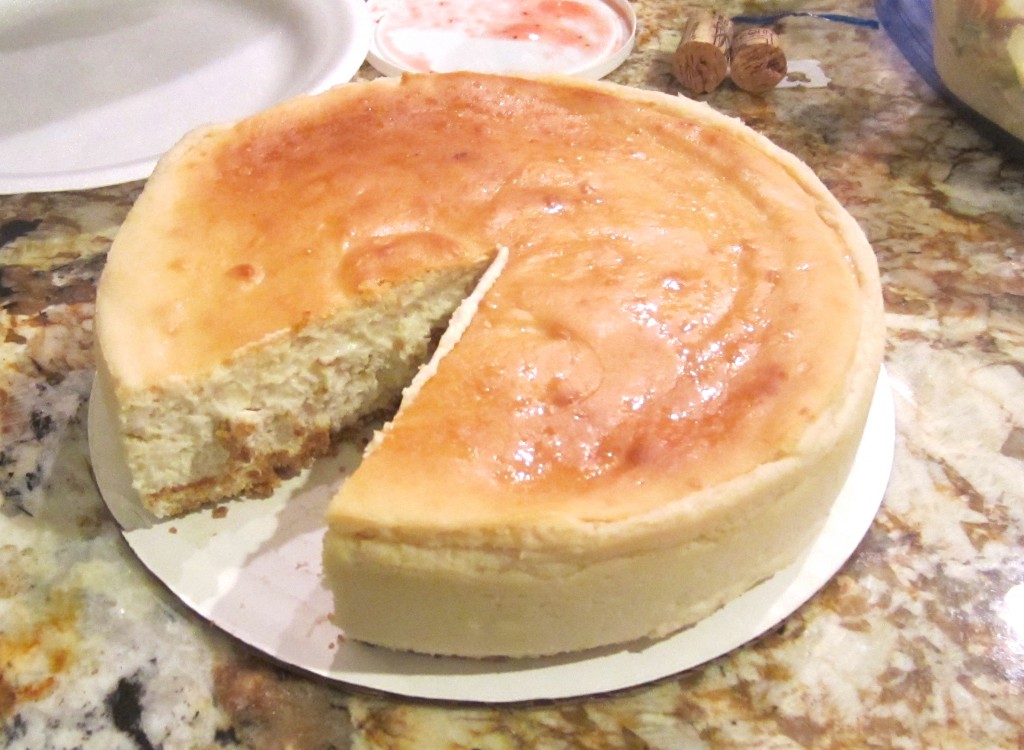 And I didn't help that situation at all by making a cheesecake for dessert.