Indian food never gets old. Wait, good Indian food never gets old. Udipi on Church St. closed, and another South Indian veg spot opened in its place, Mysore Woodlands. Since other vegans broke the seal on it, we went ahead and gave it a try first week it was open.
I pretty much can't resist vada, lentil doughnuts. This time I got them floating in rasam. Delicious rasam.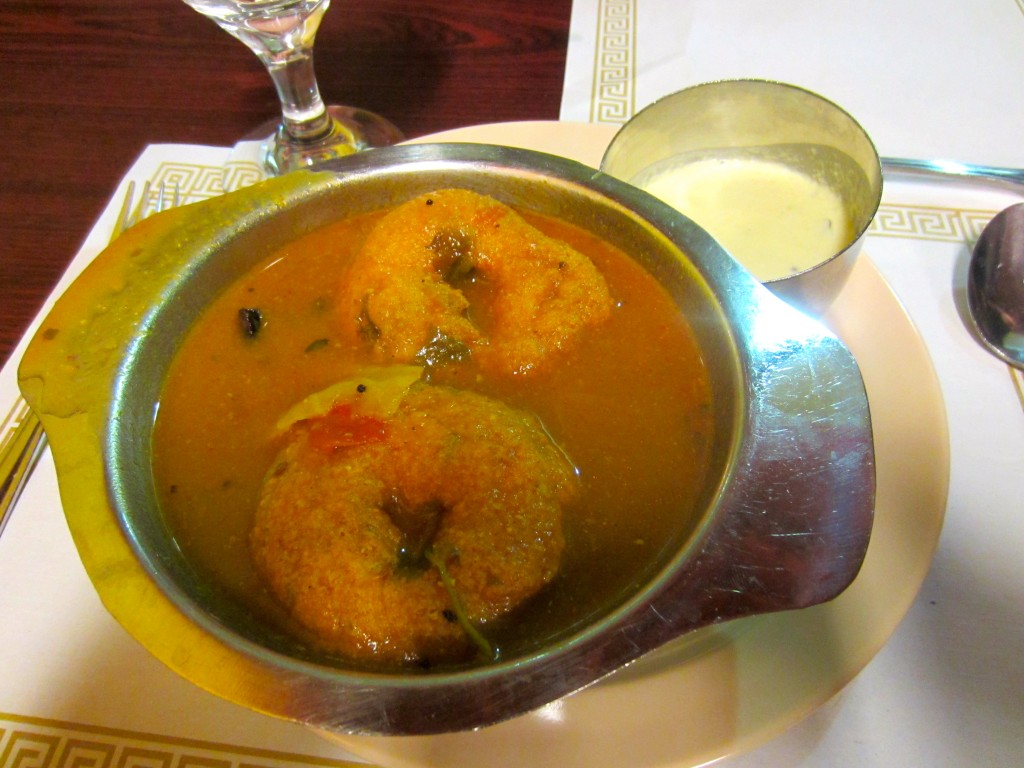 Kevin got Tofu Pakora and Gobi Manchurian.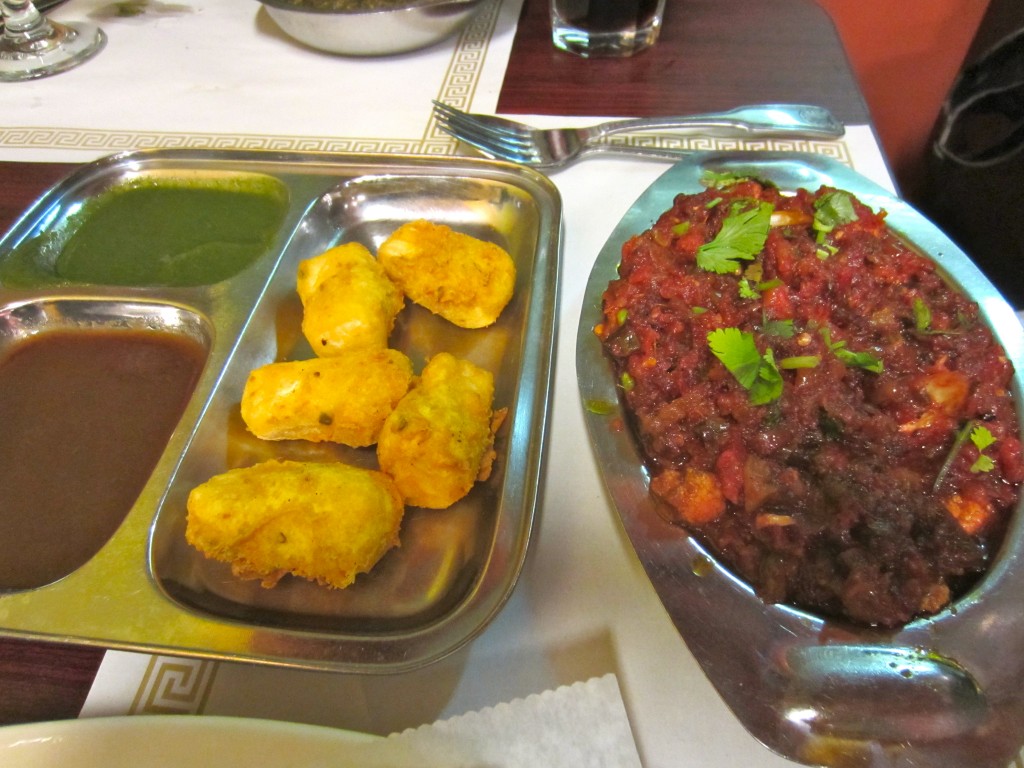 And I got the .. chole batura, I think. Or chana masala with puri. Can't keep my deep fried bread and chick peas in gravy straight. It's hard for me to avoid the fried when having Indian food. Diced onion and lemon was hiding under the bread.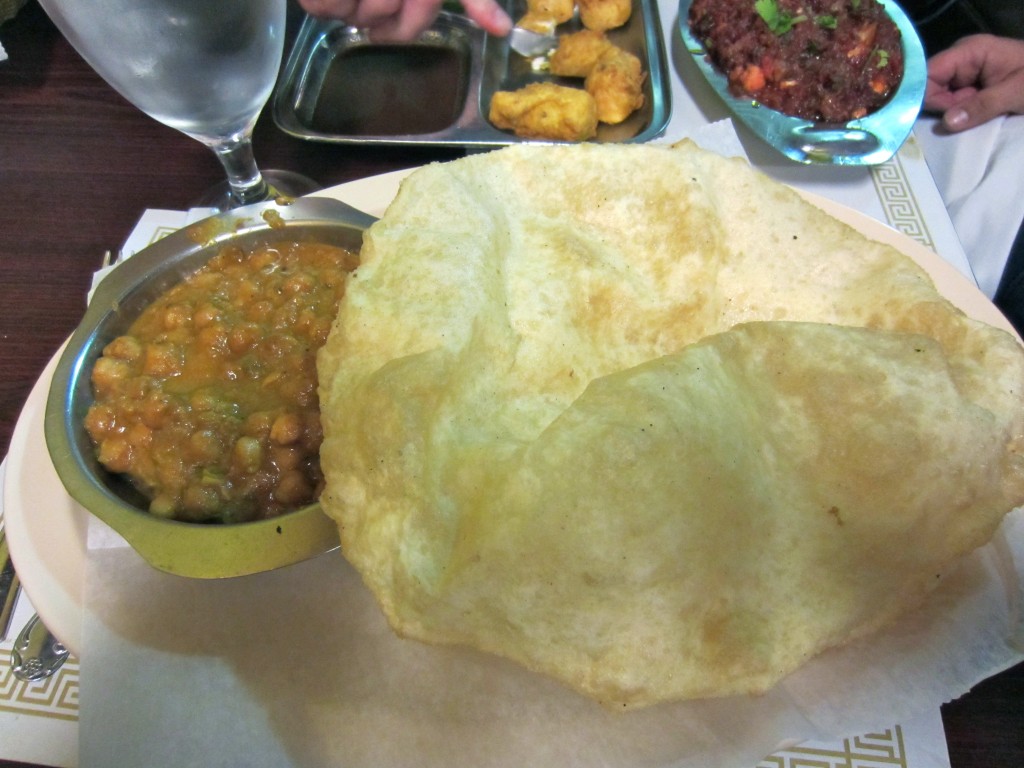 Everything was really tasty. We really need to get back for another try.