Apparently we can't stop with the Mexican potlucks. Not that there's anything wrong with that. This time we crammed everyone into my house. It's so not set up for entertaining. Weren't those 50's folks having cocktail parties and serving various things in aspic? Well, they didn't consider that when building this house, for sure.
Albondigas soup? Oh, yes.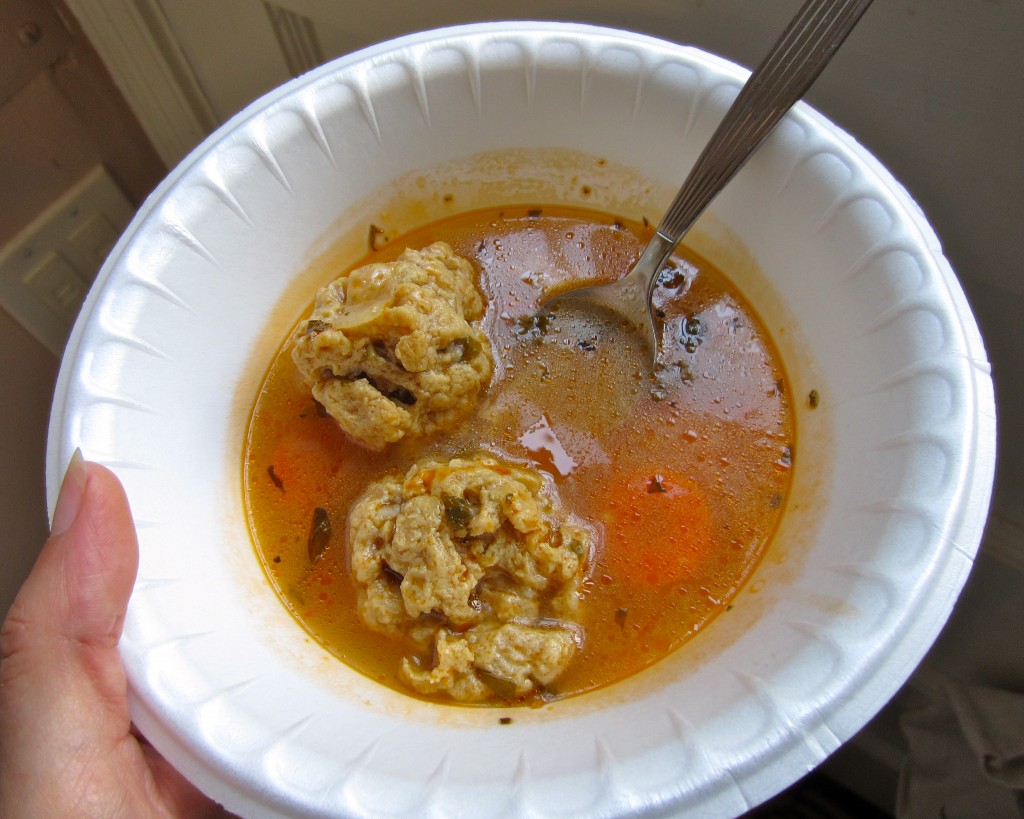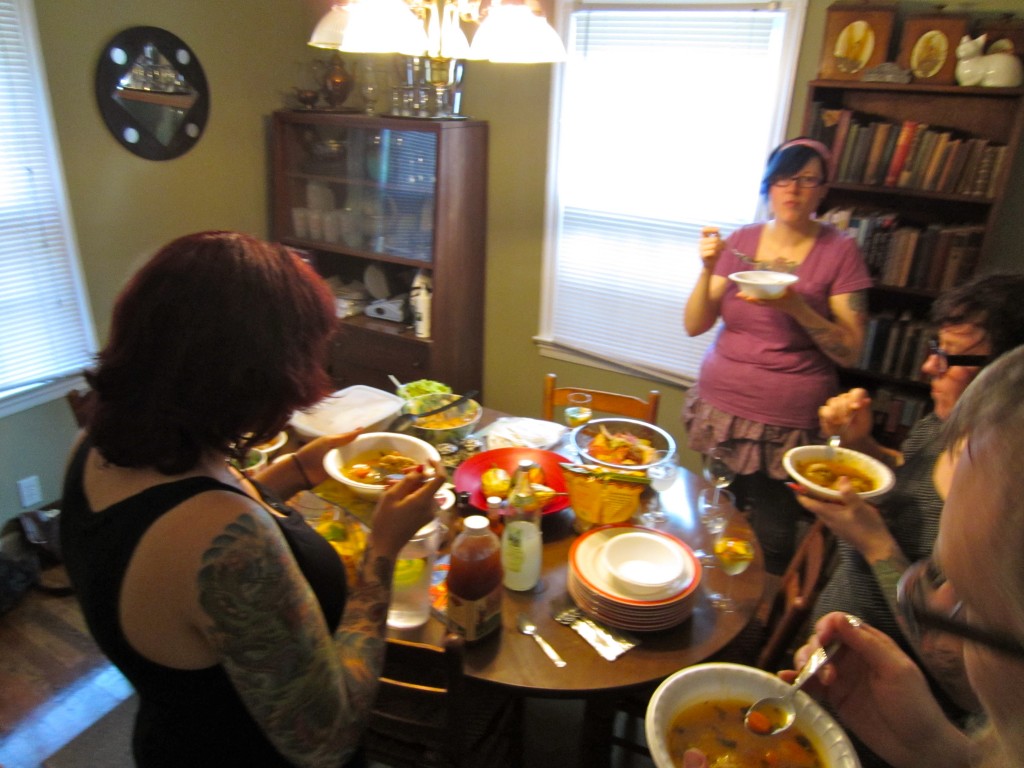 Starting at noon, Mexican deep dish pizza, street corn (in the foil), mango jicama salad (peeking out under the chips), tamale, diablo enchilada (butthurt special!) and guacamole.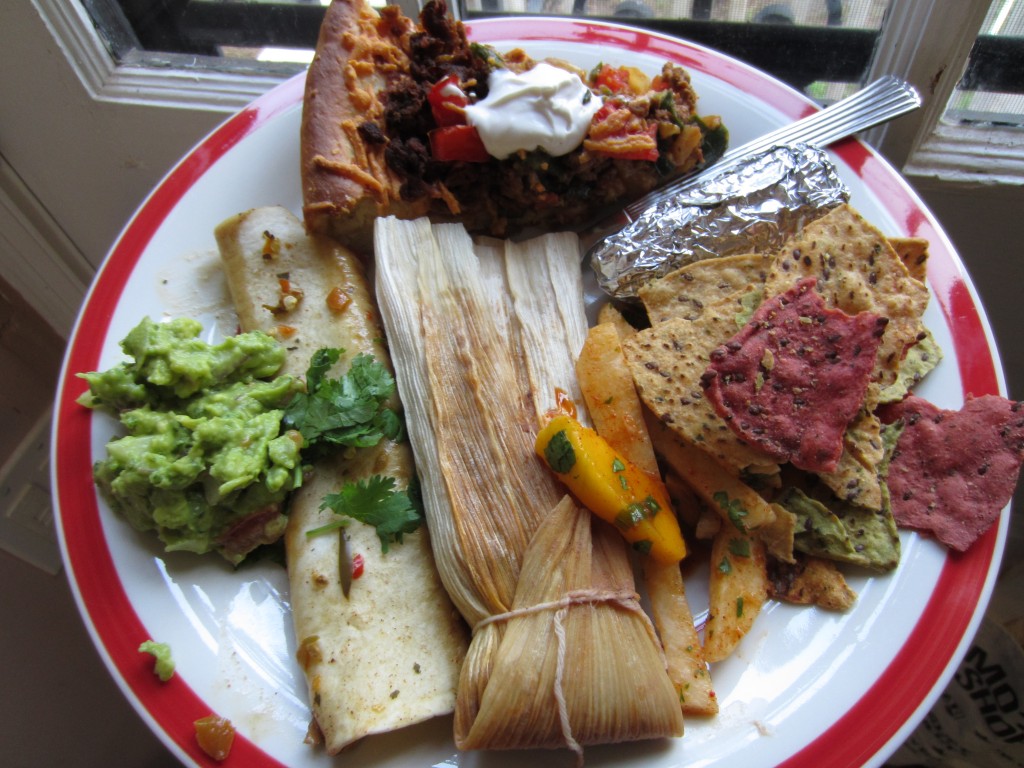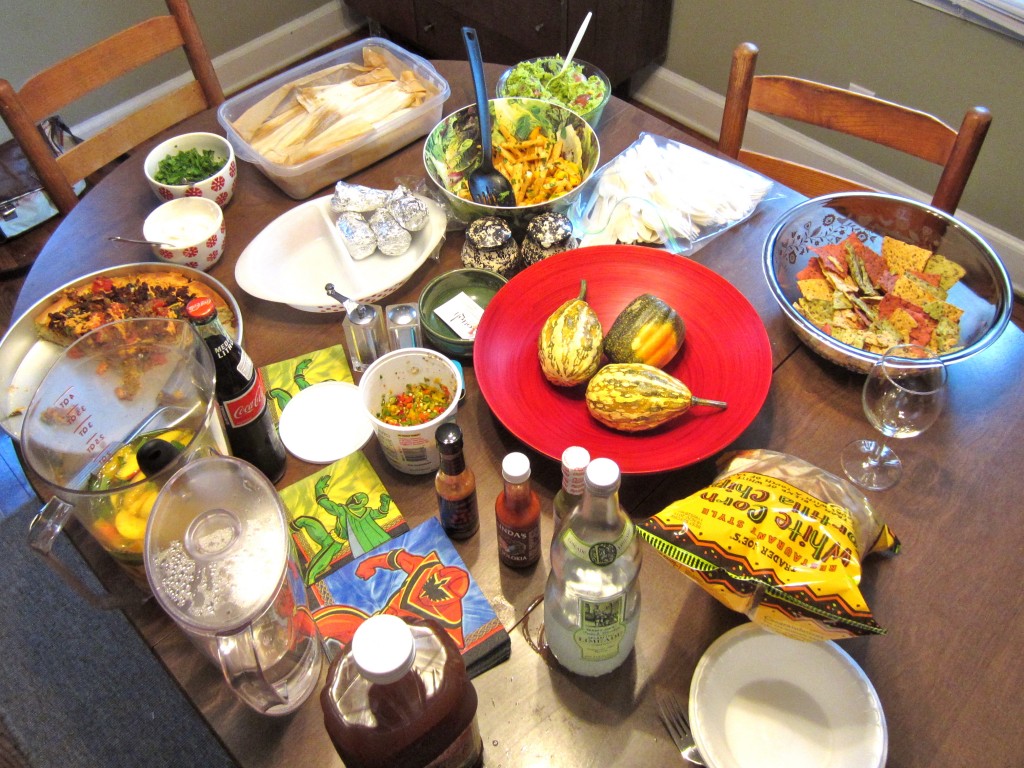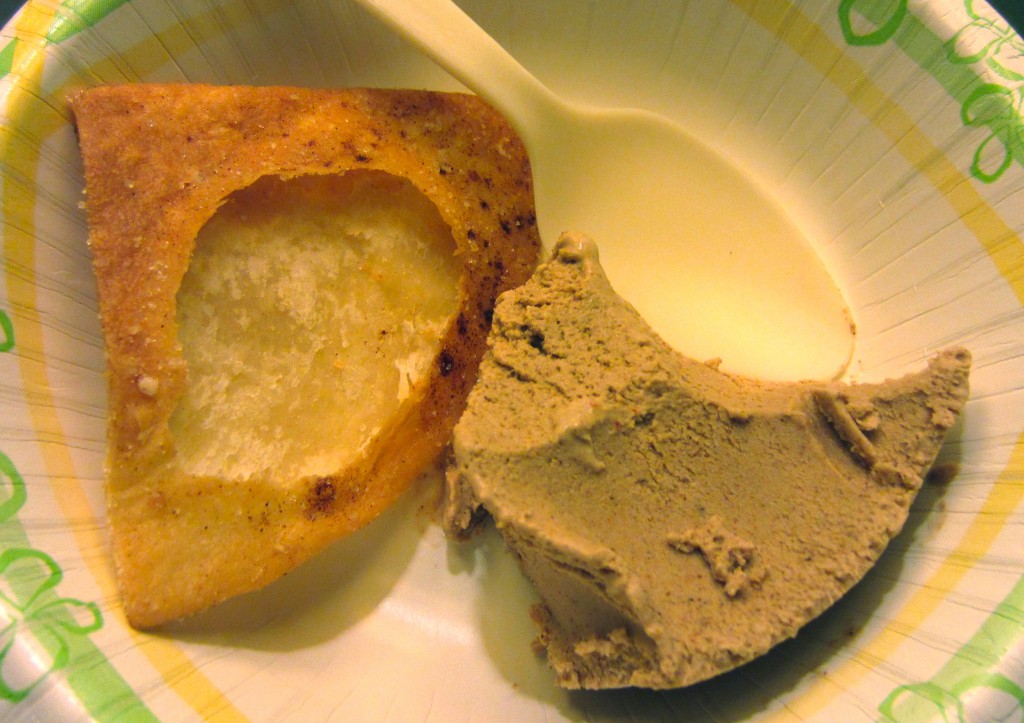 Ice cream and cinnamon fried yum. Holy crap!