How is it that I never posted about the Asian Noodle Bowl with Kelp Noodles in Thrive? Next time I make it I'll have to fix that because it is awesome. Anyway, that came to mind because I was going to refer to it since I'm bringing up kelp noodles again.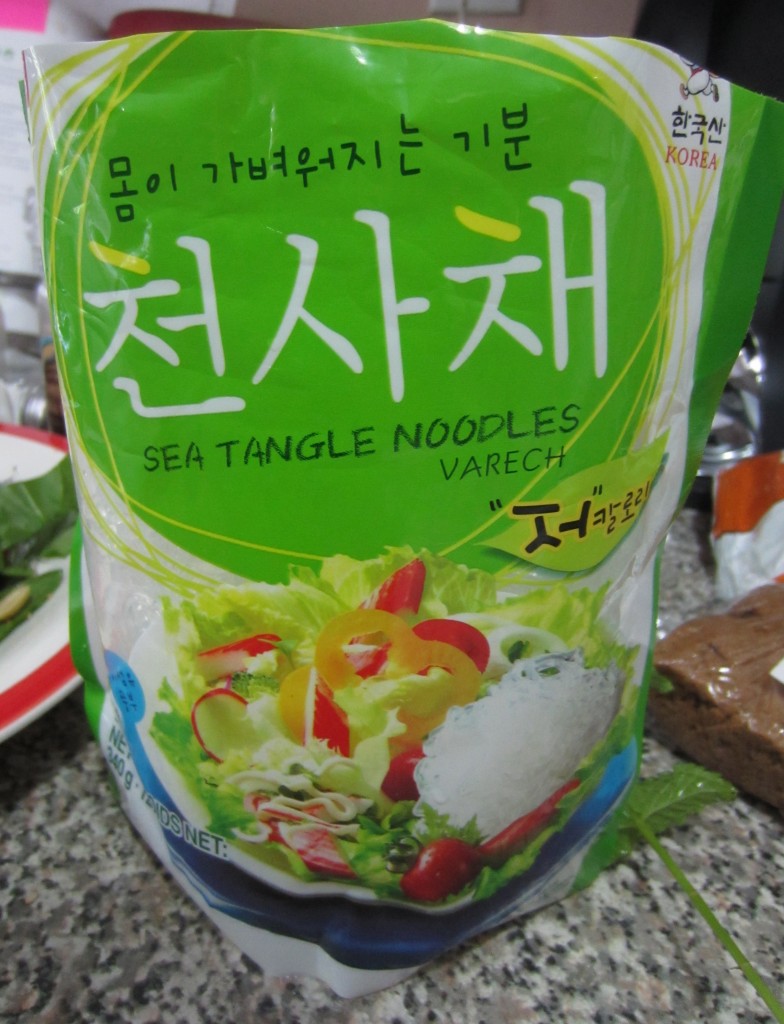 So kelp noodles, also called sea tangle, aren't the easiest to find, but it is getting easier. In Atlanta, I know three places that carry them: Sevananda (on shelf, not refrigerated), Return to Eden (in refrigerated case at back of store) and Buford Highway Farmer's Market (last aisle in the back, far left.) They're at least half the price at BHFM, so if it's convenient, that's the place to get them. They seem to keep about forever in the fridge. Oh, and pick up some of their house made tofu while you're there.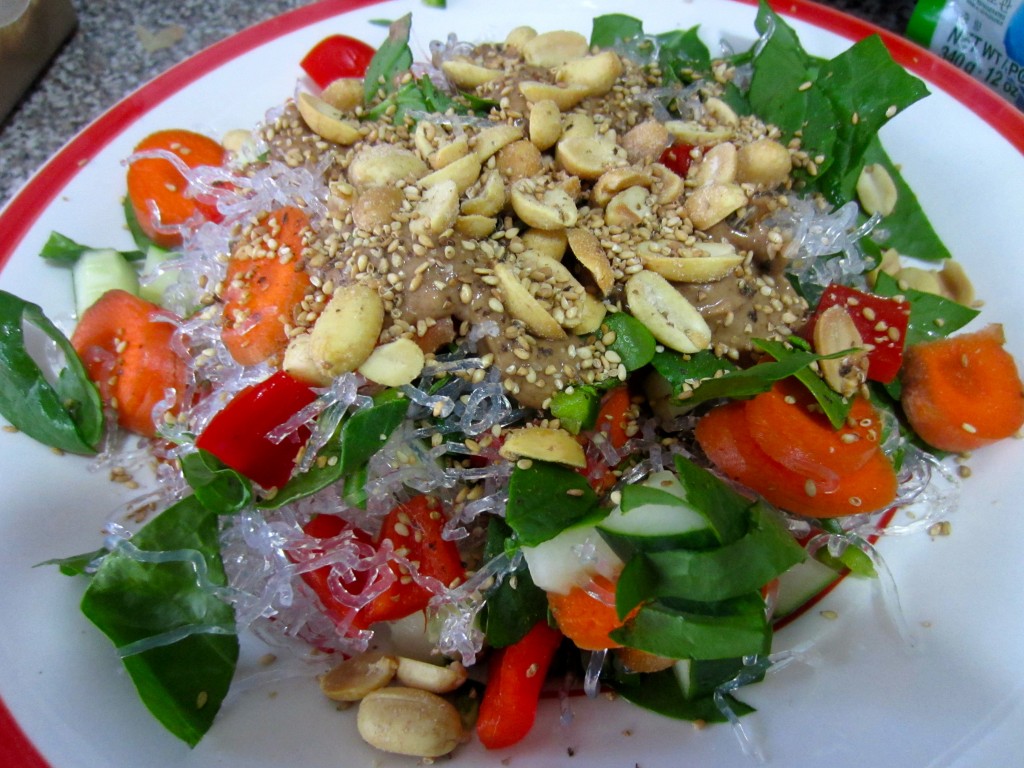 Kelp noodles have a nice crunch and don't taste like much of anything. So it's all about whatever sauce or dressing you use. I had some about and wanted to add some interesting texture to my salad, so added them on in. So this is spinach, carrots, cucumber, bell peppers and kelp noodles in peanut dressing with peanuts and gomashio sprinkled on top. Worked out nicely! Hmm, I tucked some cilantro pesto into the freezer. I bet kelp noodles would be great tossed with that and some veggies.