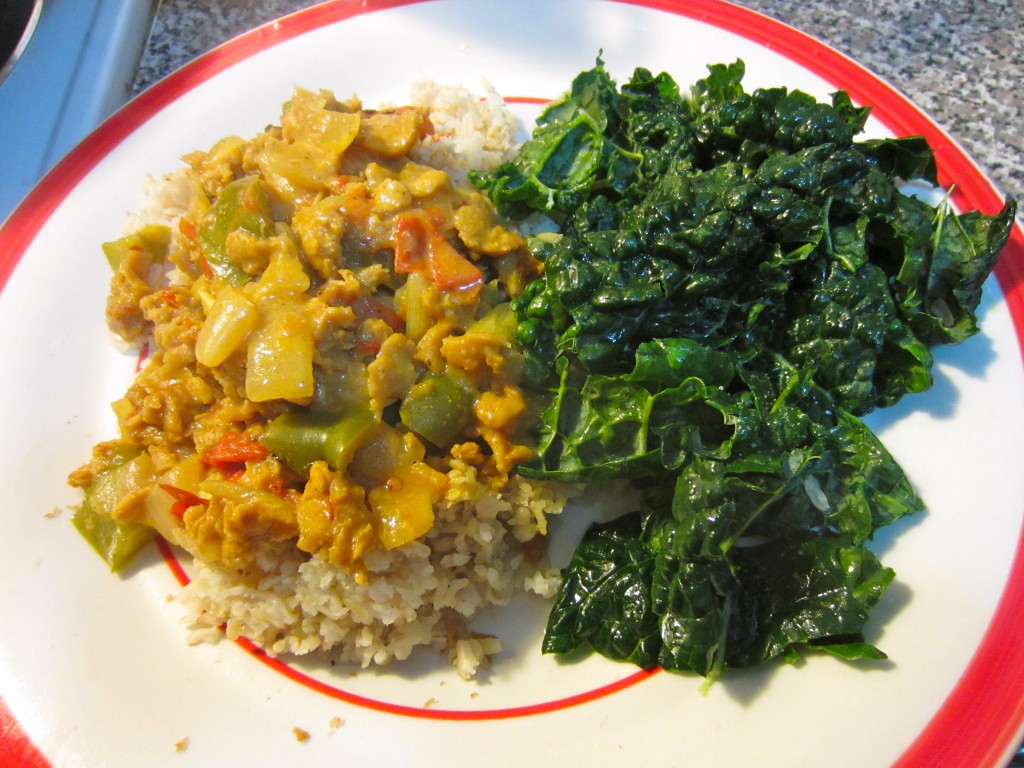 With bell peppers and tomatoes in the CSA box, I had everything I needed to make another recipe from World Feast Vegan, Ugandan-Style Peanut Butter Stew. I'm a big fan of peanut flavored foods. Usually they seem to have sweet potatoes. So this was a little different than the African stews I've made before.
The flavor was nice, but the bell pepper got kind of mushy. Next time I might cut it bigger or add it in a little later. A bed of brown rice soaked up all the tasty sauce.
On the side, that's just kale massaged with olive oil and rice vinegar.