As I mentioned in a previous post, Kevin's company does this reward trip, usually every June, and we get to go. Free trip, woohoo! This year's trip was to Playa Del Carmen. Mexico. His company chose an all-inclusive resort as they are wont to do, Royal Hideaway Playacar. This one is also adult only, which was a nice bonus. Also, we got to go with our friends Ken &  Leigh again.
Before I talk about food, here are a few photos from around the resort.
Our room: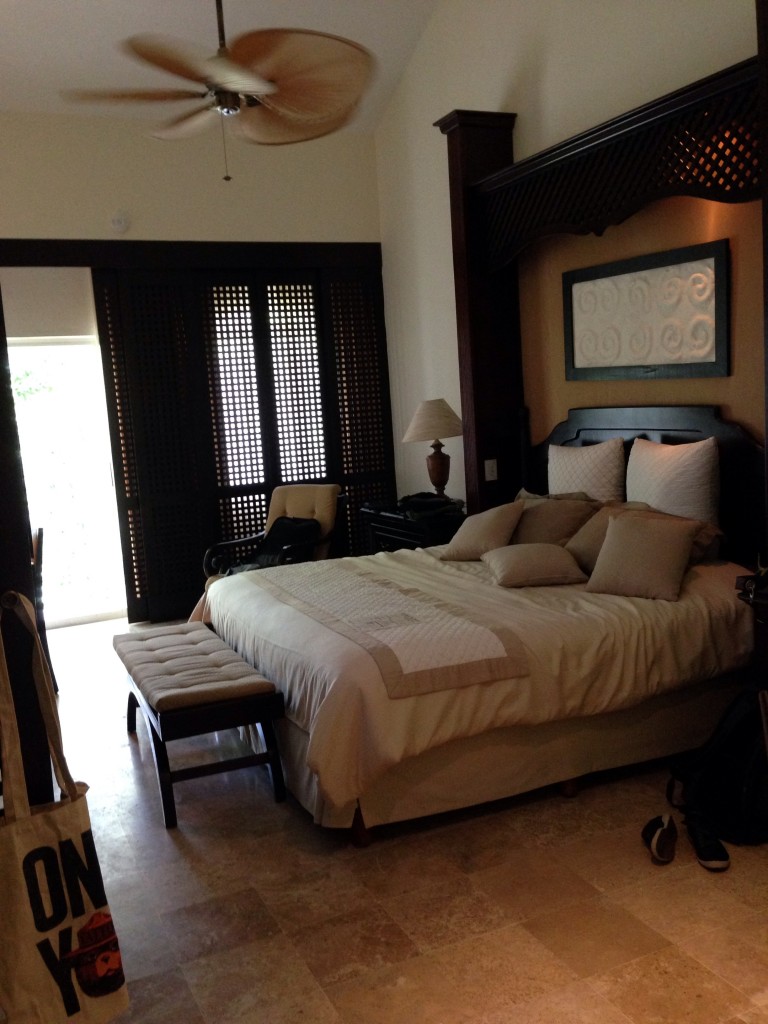 Kevin playing beach volleyball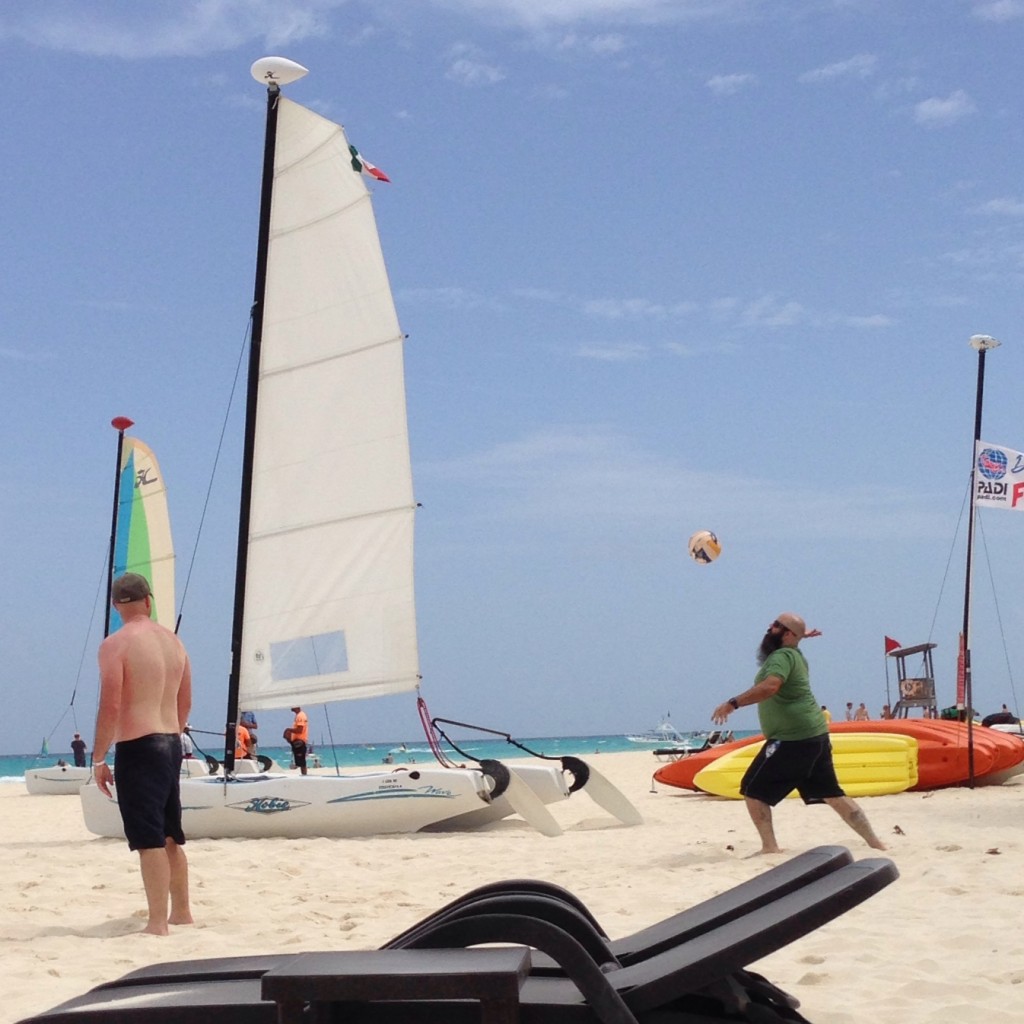 A couple of bird friends at the beach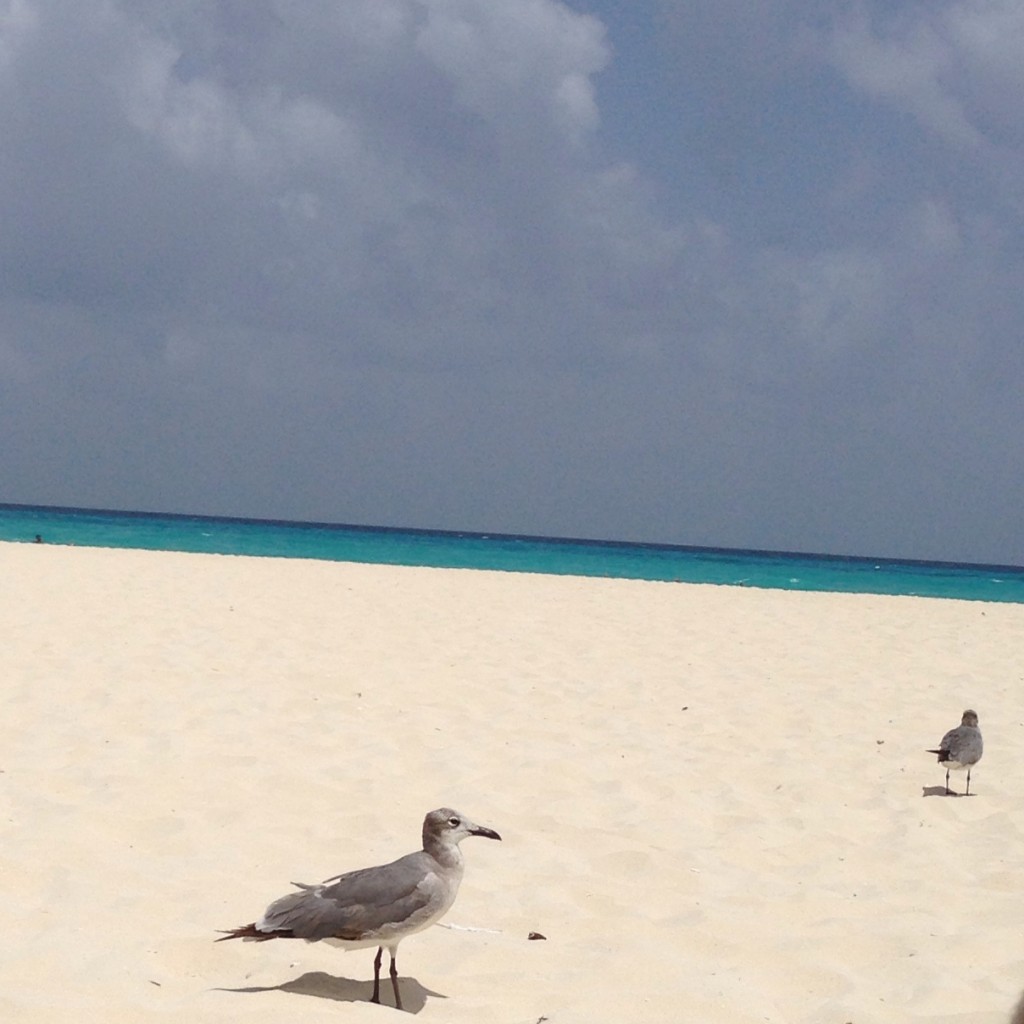 These little guys, agouti, were everywhere. We called the scrabbits because they were like half squirrel and half rabbit.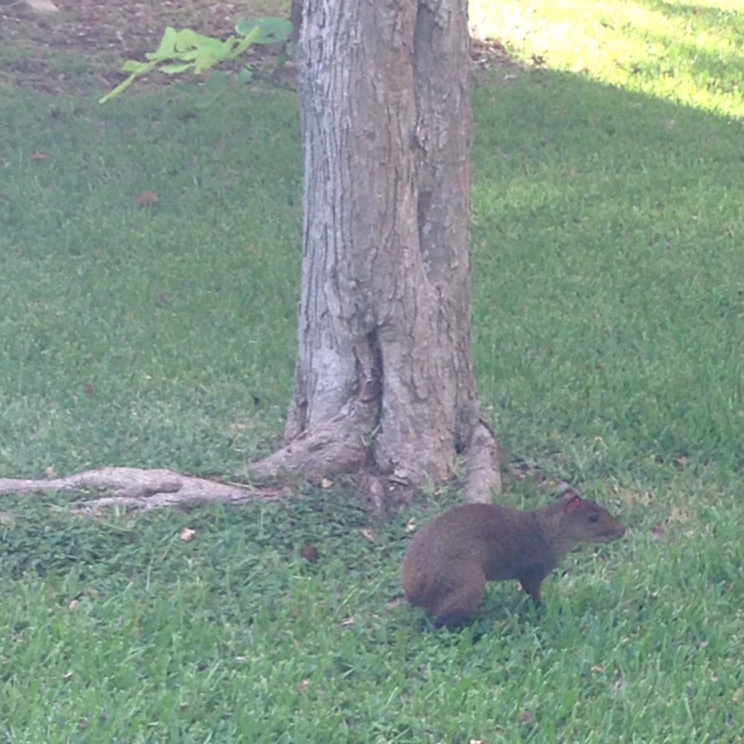 Now, on to food at the resort. I emailed ahead and was assured there would be plenty of vegan options for us. The reality when we got there was a little different though.
It was lunch time when we arrived. So we settled in then headed to one of the cafés. There was an arugula quinoa salad on the menu that came with hummus and pita. Well that sounded reasonable! Except it was very, very small. A side, not a meal. So we ended up eating a bunch of fries and chips & guacamole until we were full.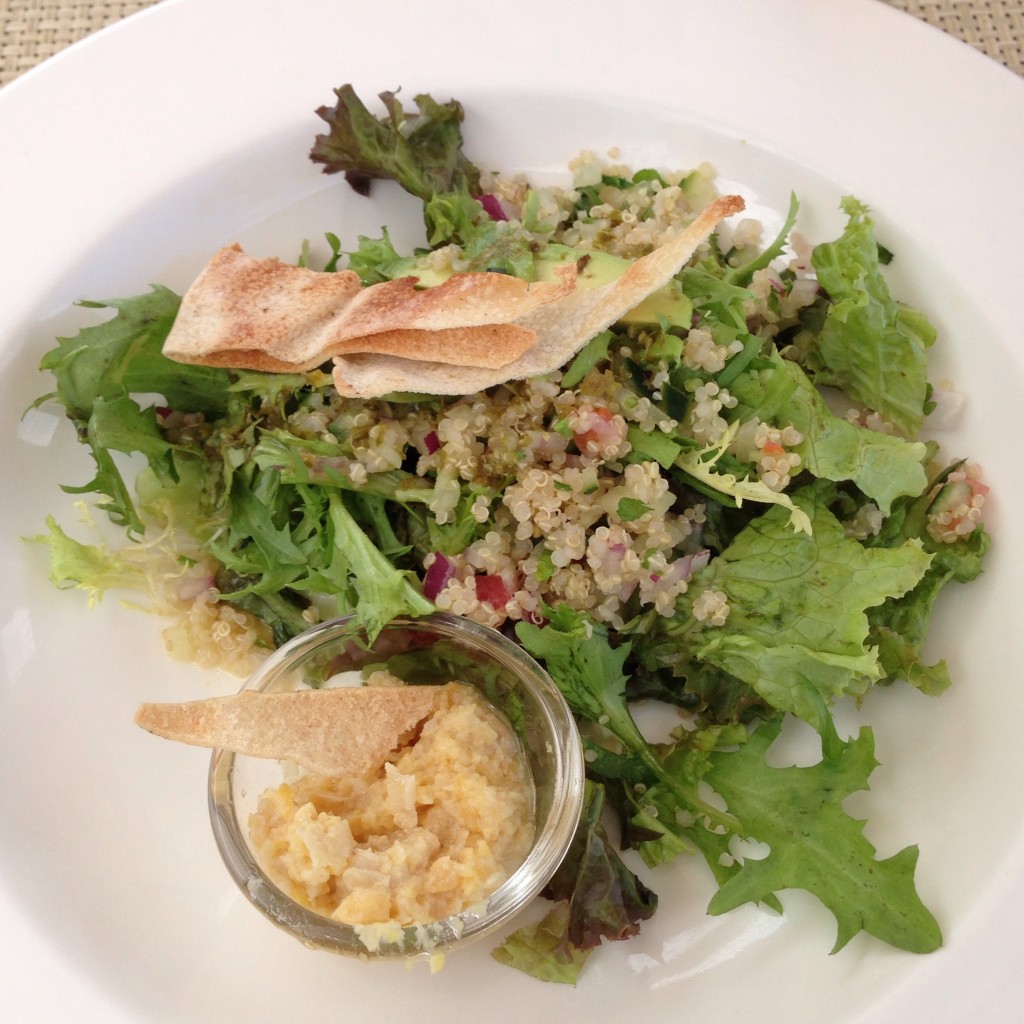 Dinner was with the company and all arranged ahead of time. It was a buffet for everyone else, and then we were brought separate plates. On the buffet, there were a few appetizers we could get into: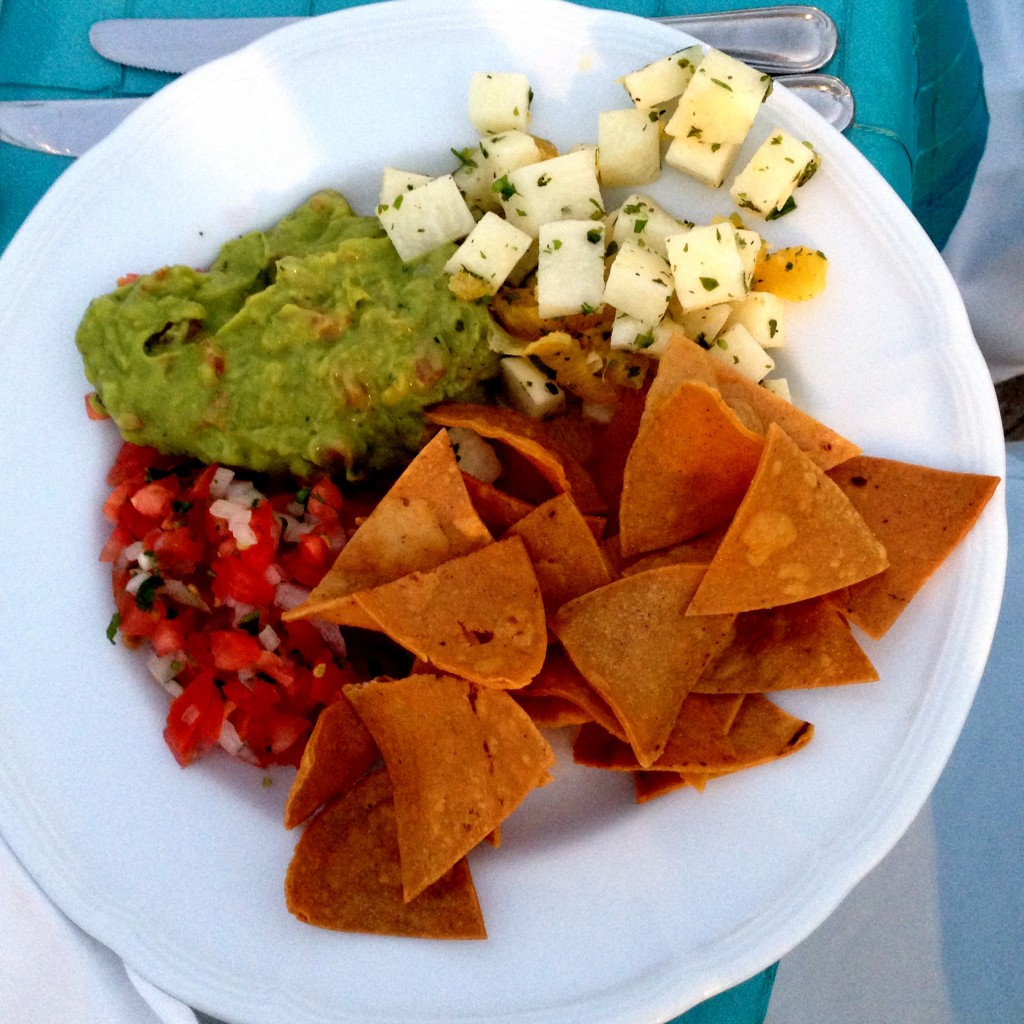 No such thing as too much guac, I suppose. That jicama salad was a nice surprise. And this was our dinner: a bunch of veggies and a portobello mushroom cap. I'm glad there were appetizers.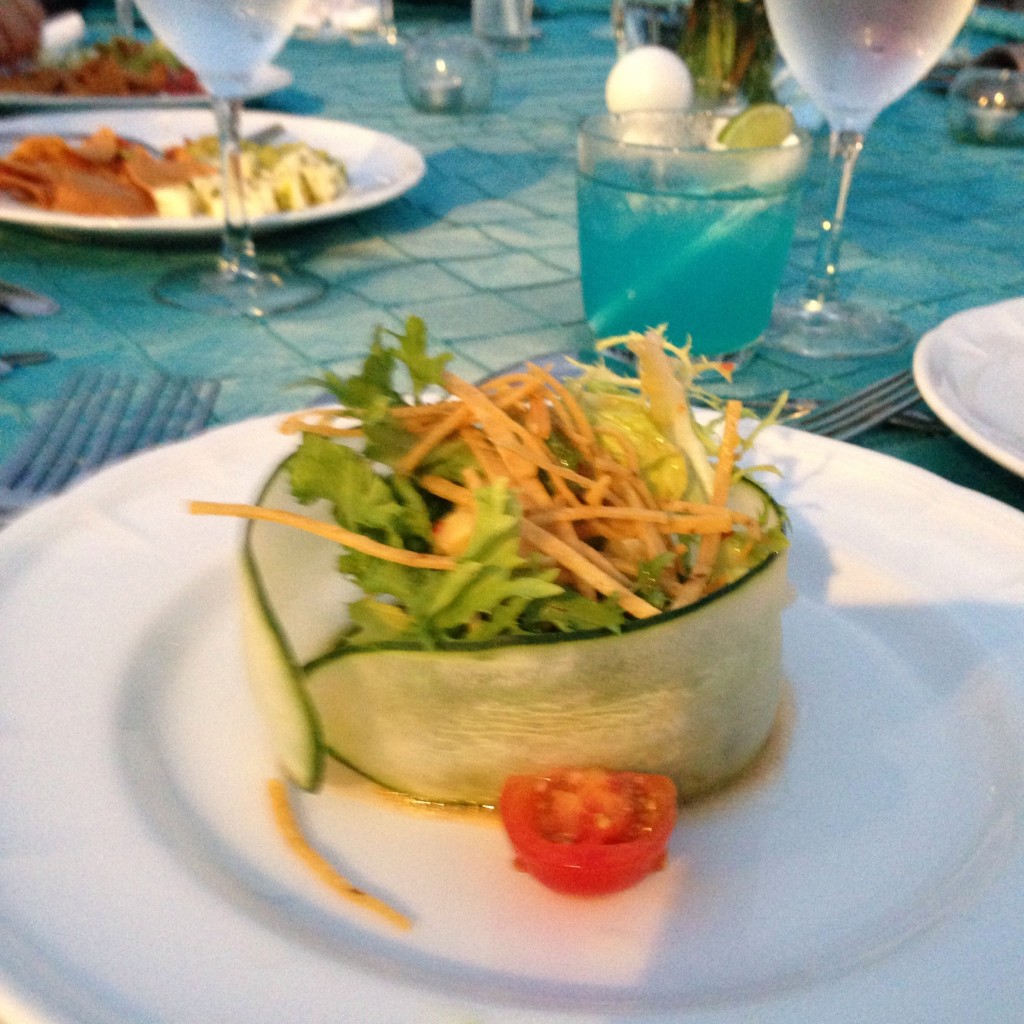 The next company dinner, they took us over to the buffet to show us our dish, all covered in cheese. Yay. So they put something together in the kitchen that was basically the same as what you see above presented slightly differently.
Some beans would've been cool, but it just wasn't meant to be I suppose. The staff also seemed pretty confused about the whole vegan thing, despite the assurances I had via email. They clearly had it confused with gluten free. *sigh*
Now breakfast, breakfast was pretty awesome. The hot foods were pretty much off limits, but they had vegan cereals, soy milk, fruits and a make your own smoothie bar. Grab a bowl, throw a bunch of stuff in it, including peanut butter, and the dude will mix it up for you. Or they had a smoothie of the day. Right on.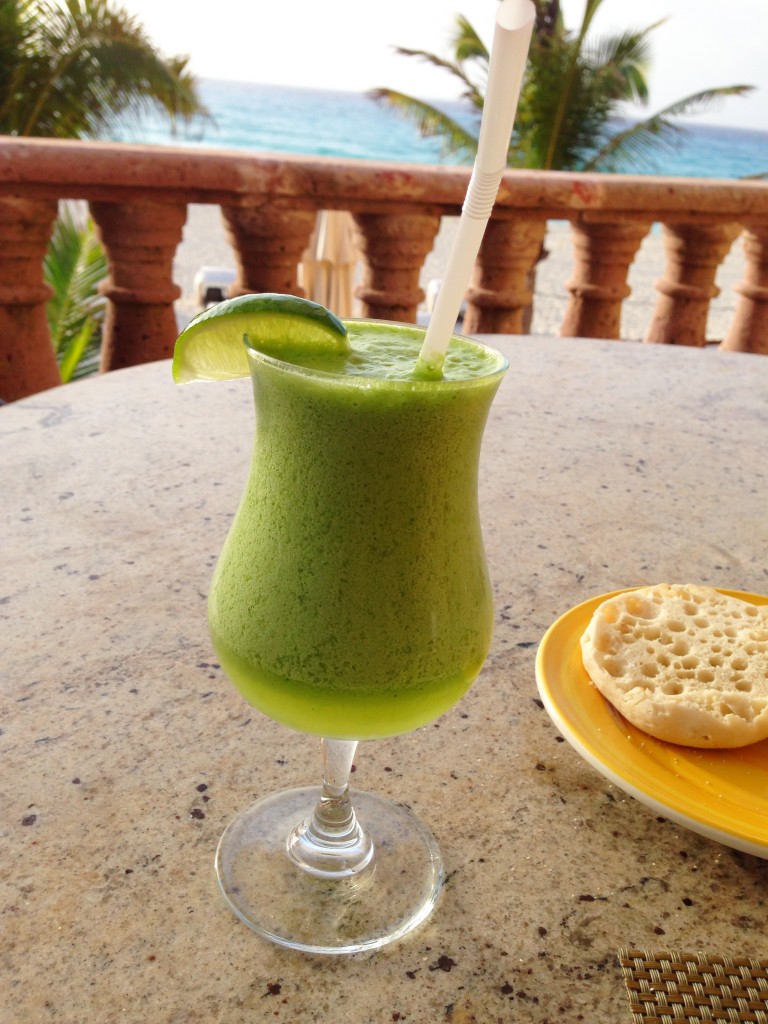 I'll admit, it was pretty awesome to chill under a cabana while a regular supply of cold adult beverages were brought right to me. But it was in no way worth what it costs to stay in a place like this.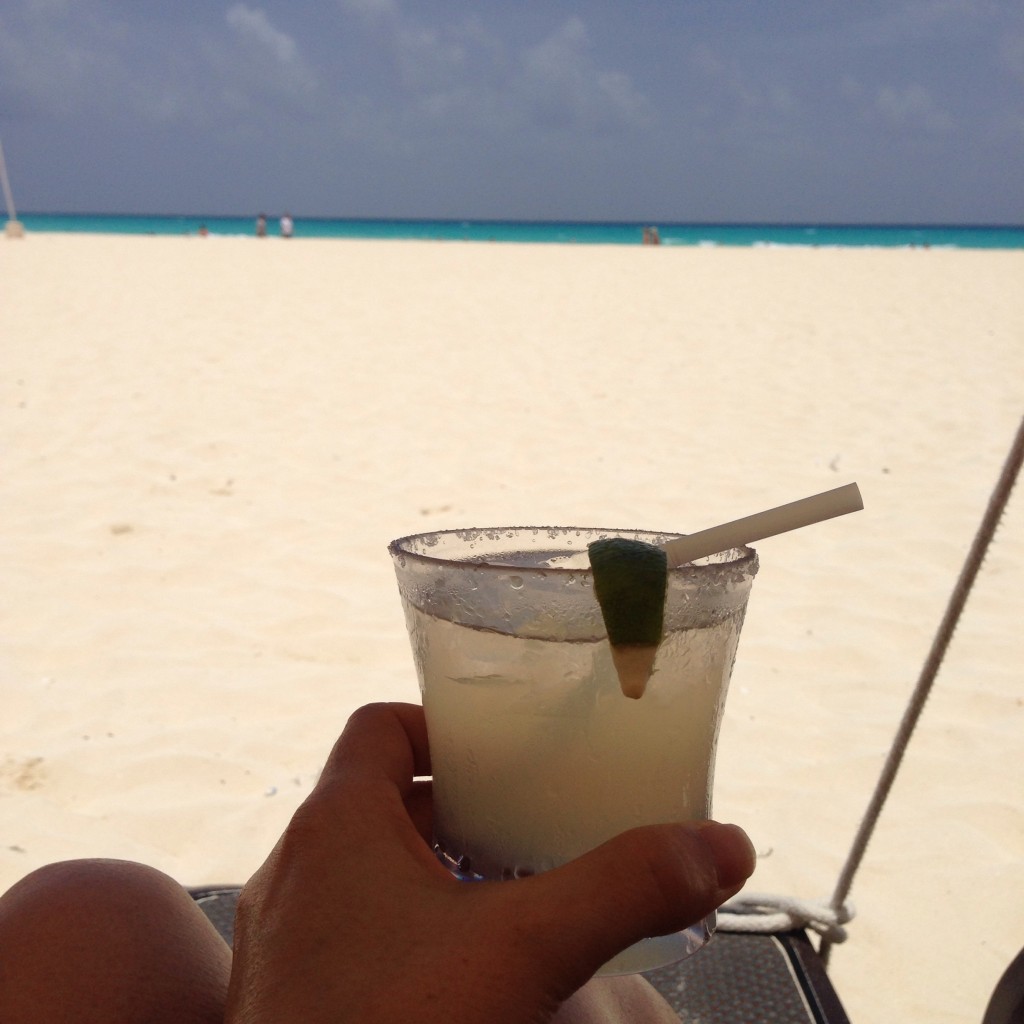 Don't worry, there's plenty of delicious vegan food in Playa Del Carmen. It just wasn't at this resort. But we were only here four days. So look for future posts full of tasty bits that we ate when we finally got out of the resort.