Saturday afternoon I'd planned on going grocery shopping. But I had a headache and decided to wait until Sunday. Oh, what's for dinner then? After rooting around in the cabinets a bit, I came up with this concoction. Start with some ready to eat rice and an instasoup.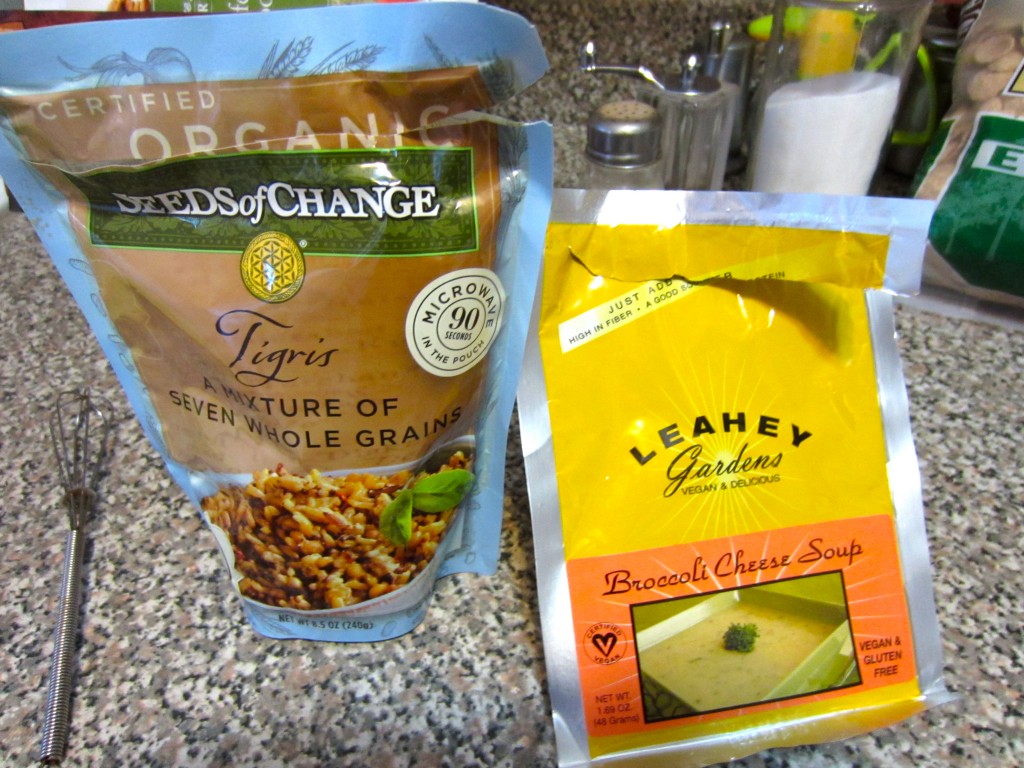 Let's see, a vegetable would be good. How about some frozen green beans? Sure! So, a little rice in the bottom of the bowl, some vegan broccoli cheese soup, next and green beans. I did add some nutritional yeast to the soup because I could. Oh, and sprinkled parm on top.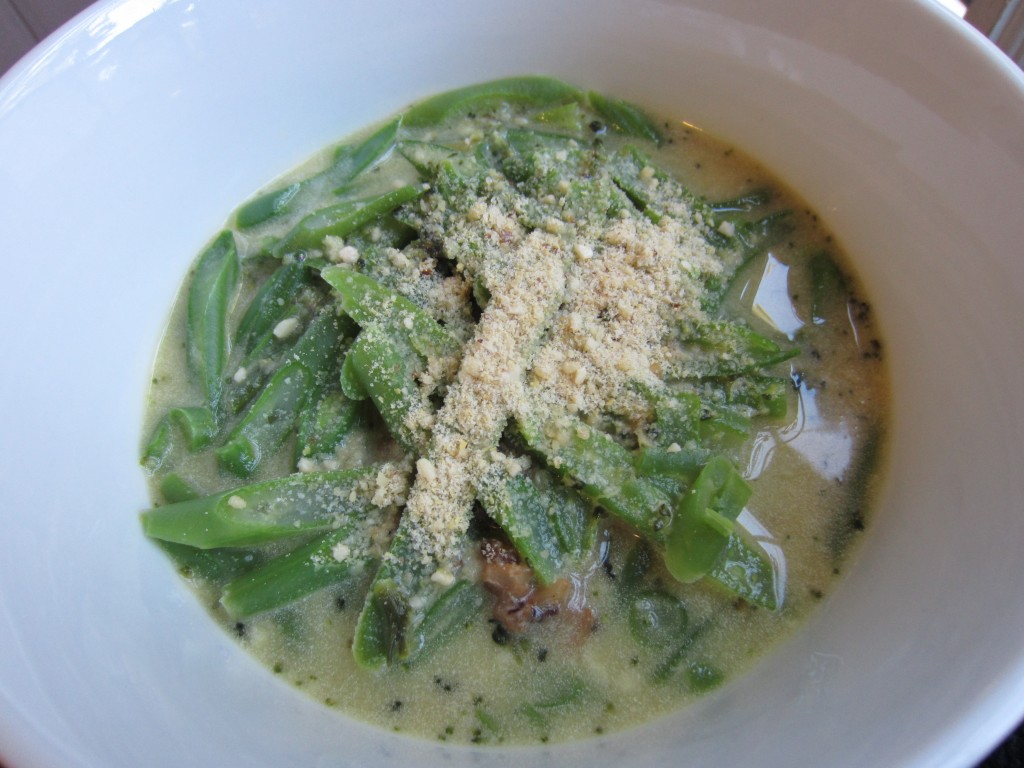 It was actually really good. And made enough that I had some for lunch as well.