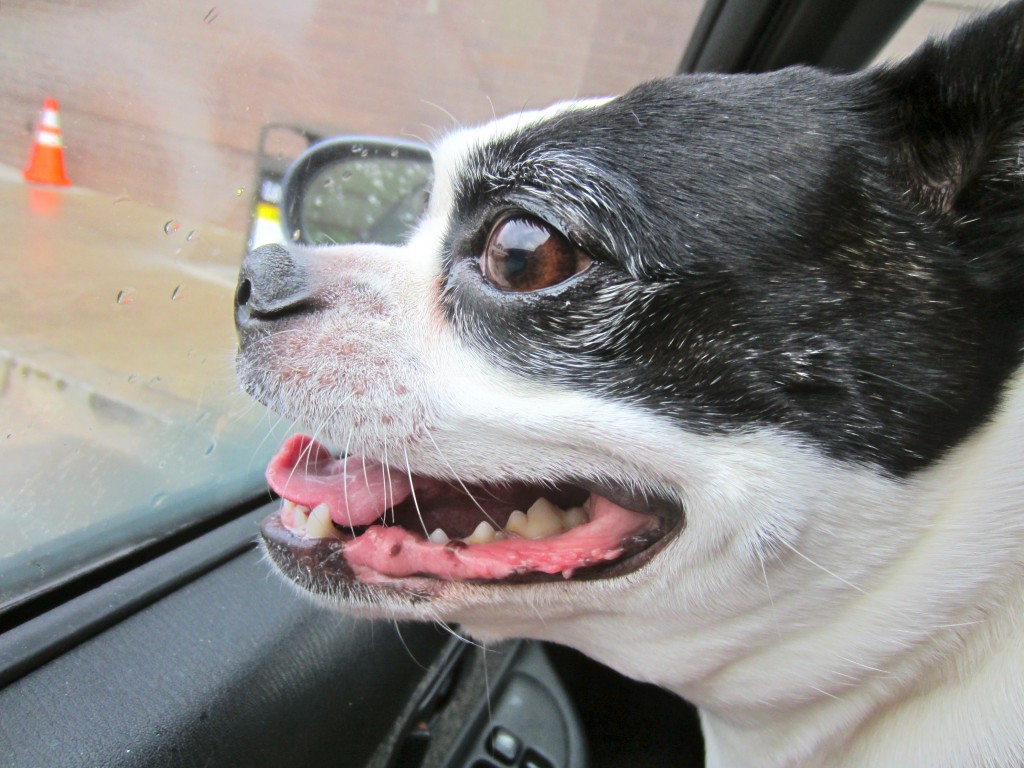 So, I packed up the dog and my bike and drove to my mom's in Virginia for Passover/Easter weekend. Tak is pretty good in the car, once I get her off of me and into the passenger seat. She still won't lay down and sleep. She tries for a second then gets right back up and sits. Exhausting for a little dog! At least she did lay down on the way home. Maybe it's because she doesn't know where we're going on the way there, but knows we're bound home on the way back. Who knows.
My mom's cat, Smokey, is 21. He's a frail old man but still gets around okay, eats, purrs, uses his box and is an all-around sweetie.
When I first got to Atlanta, I thought Piedmont Park was a shithole. I thought maybe it was just the whole "everything is inferior to San Francisco" problem. But having been to a few cities I've come to realize that pretty much everyone has nicer parks than Atlanta. This is the Japanese garden at Maymont Park in Richmond. I remember hopping across those rocks on a school field trip in elementary school.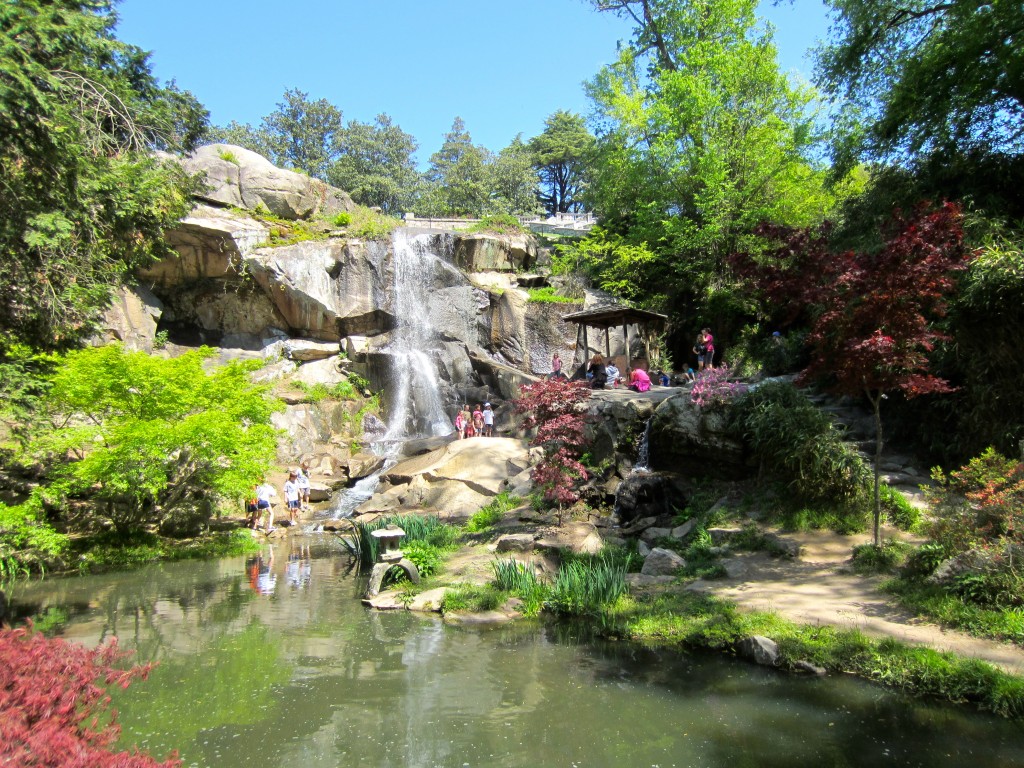 A waterfall by the Japanese garden. See what I mean? Don't get me wrong, we do have some nice little parks in Atlanta, and if you drive a little bit outside the city you'll find lovely places like Sweetwater Creek State Park, but nothing like this. I will say that Piedmont Park has improved quite a bit since I first got here in '98 so I would no longer classify it as a shithole. Oh, and Maymont Park is free. More pics here.
Oh, I also got in a nice bike ride, but I already posted about that.