Our last meal in Seattle was a return trip to Wayward Vegan Cafe. There were too many things left behind on the menu that we hadn't tried yet.
I got the breakfast biscuit sandwich. Who doesn't like old school hash browns? My only complaint is that it was basically scramble on a biscuit which was kind of hard to pick up and eat. Omelet style would have been easier.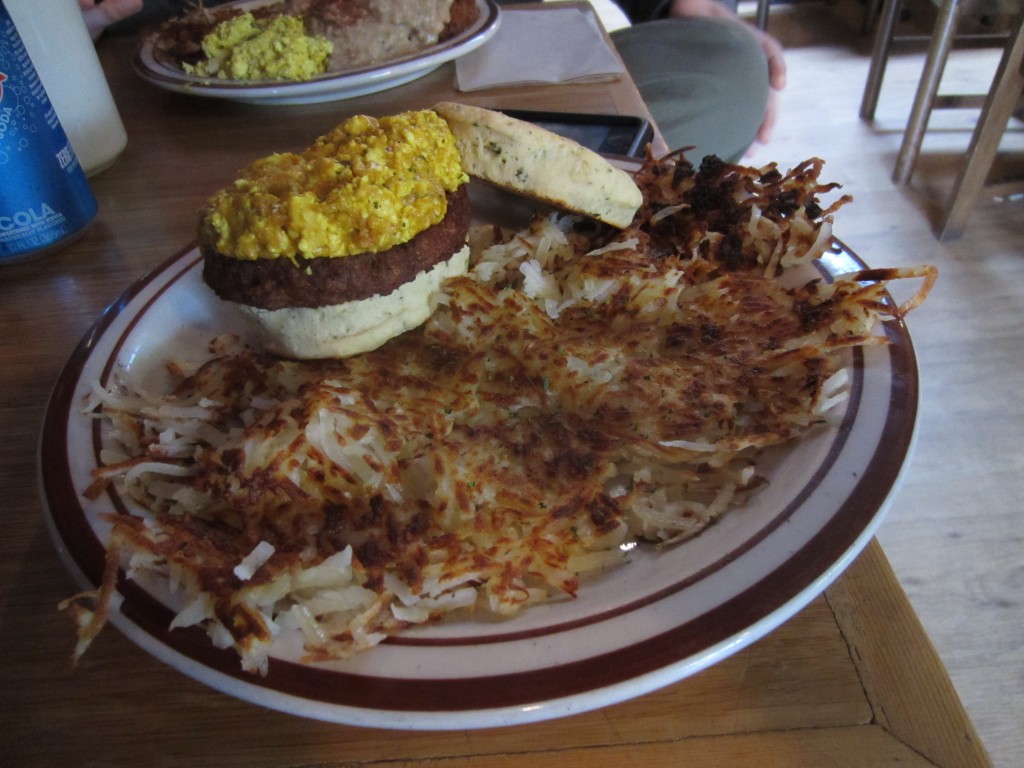 Kevin got the blintz. Some vegan blintzes in Atlanta would be awesome.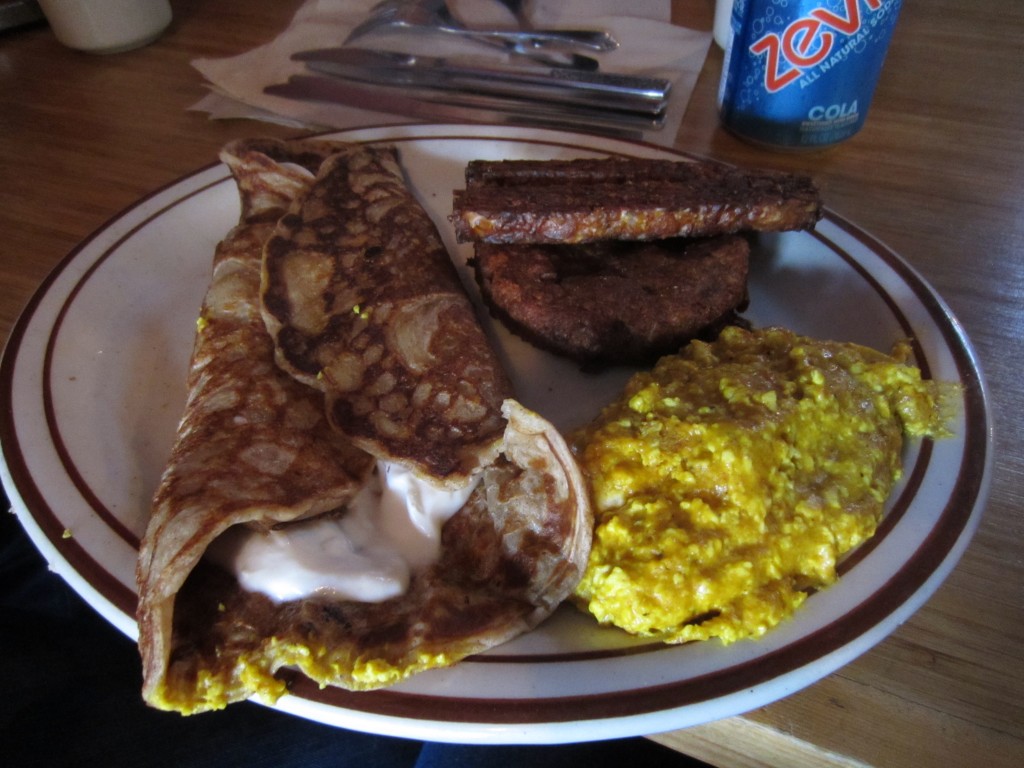 Someone got pancakes. I'm not sure who.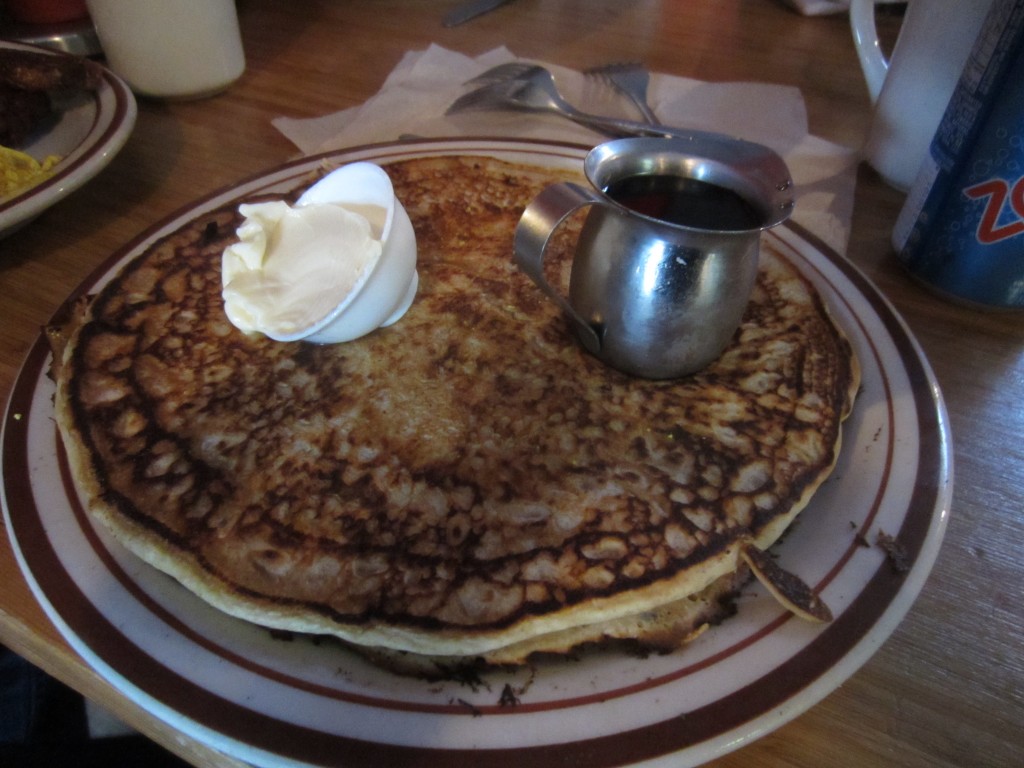 And we got a club sandwich to eat on the plane later. It held up pretty well. I bet it was delicious right out of the kitchen.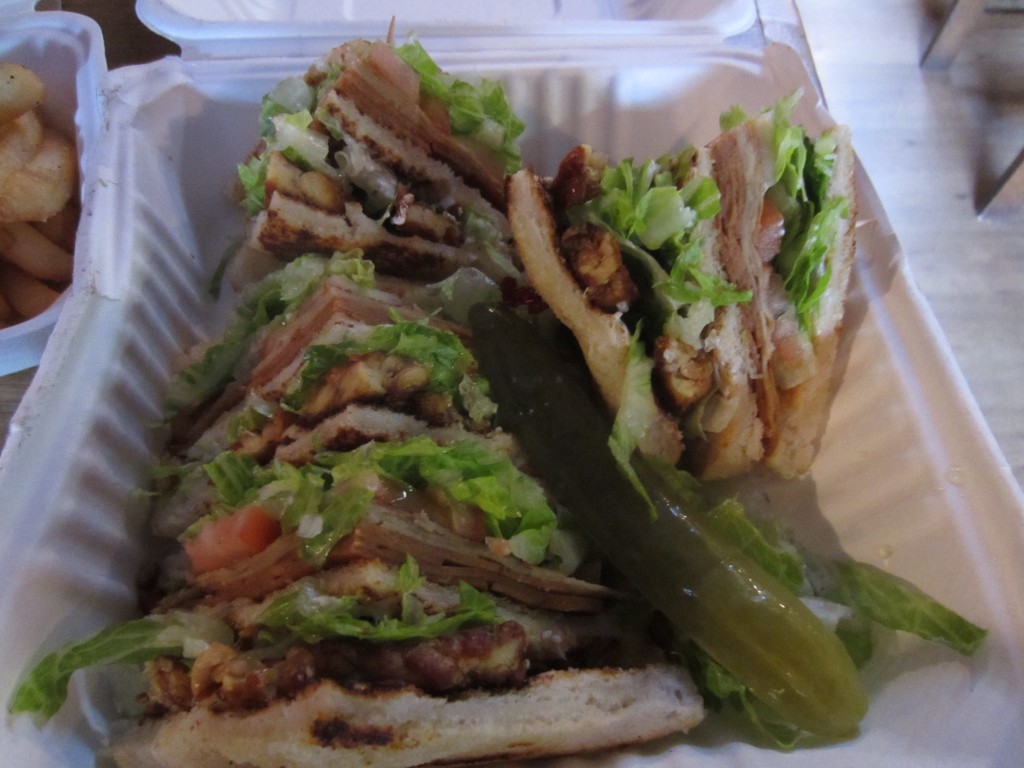 And that's the end of the Seattle gorge fest. 🙁