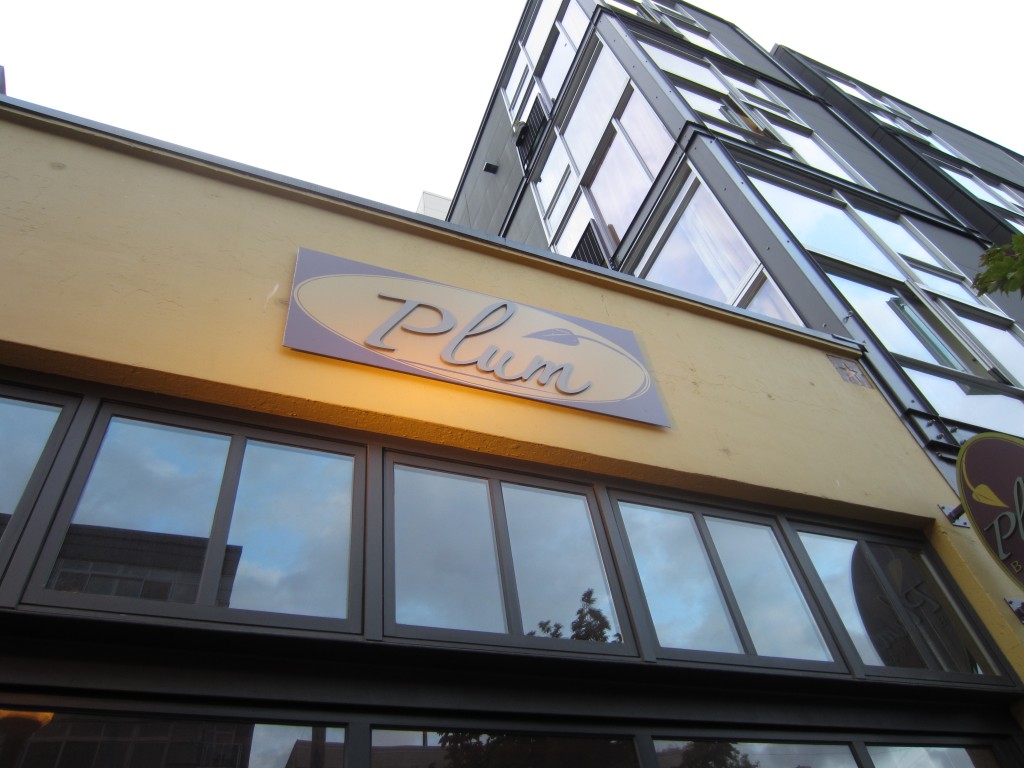 Of course we went to Plum Bistro while we were in Seattle. The raving about the Mac & Yease could not be ignored. It seemed like it might be healthier than Soul Vegetarian's but just as creamy and tasty. What put it over the top for me was the crusty bits.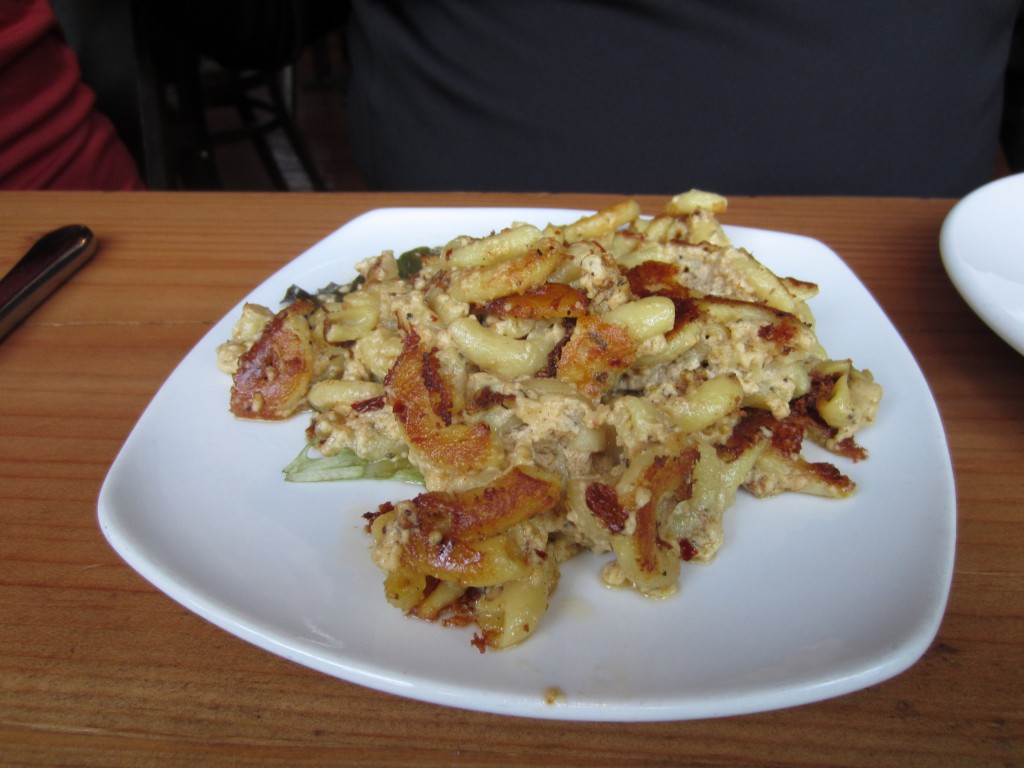 We also got a plate of sliders, three different types, that we cut up in pieces so we could all try them. And their slider size is about normal home burger size.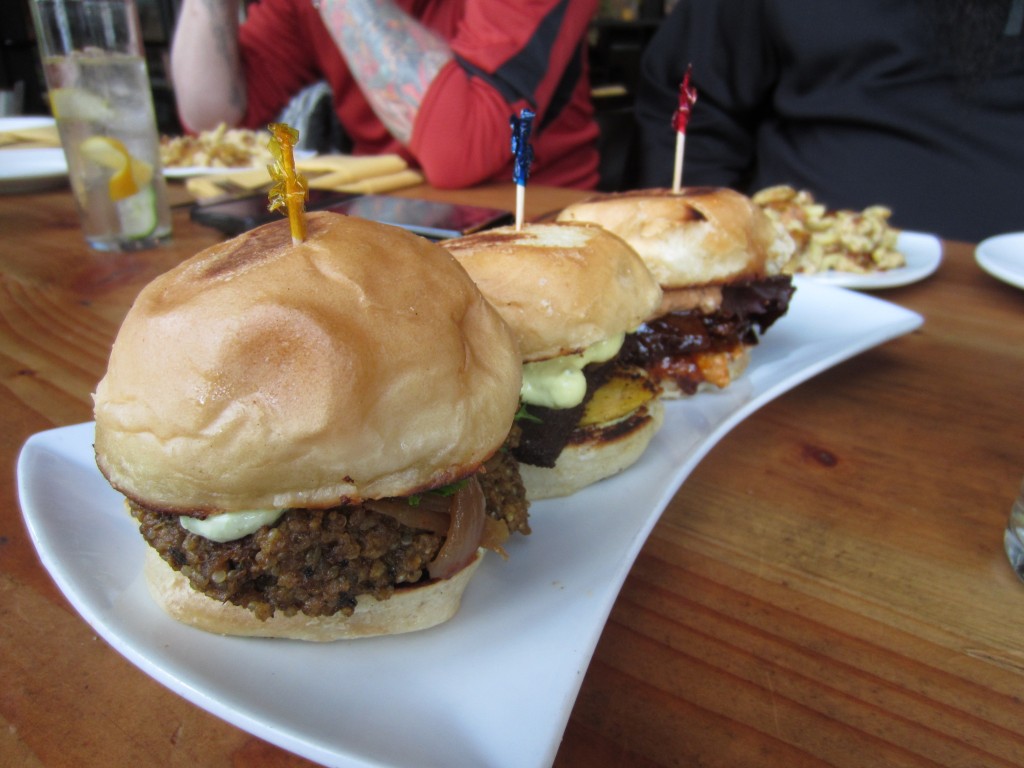 My entrée was Fennel Grilled Tempeh with a polenta cake and greens.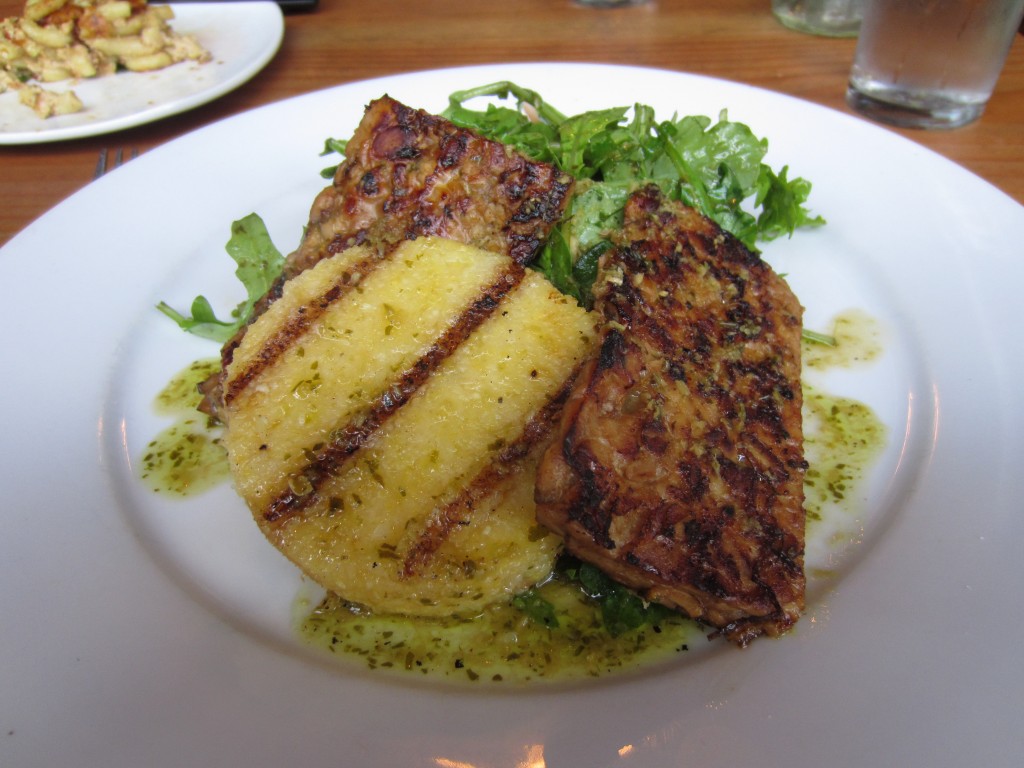 I think Kevin had the Country Fried Seitan Steak sandwich. But I'm not sure. It looks more like that than the Crazy Jamaican.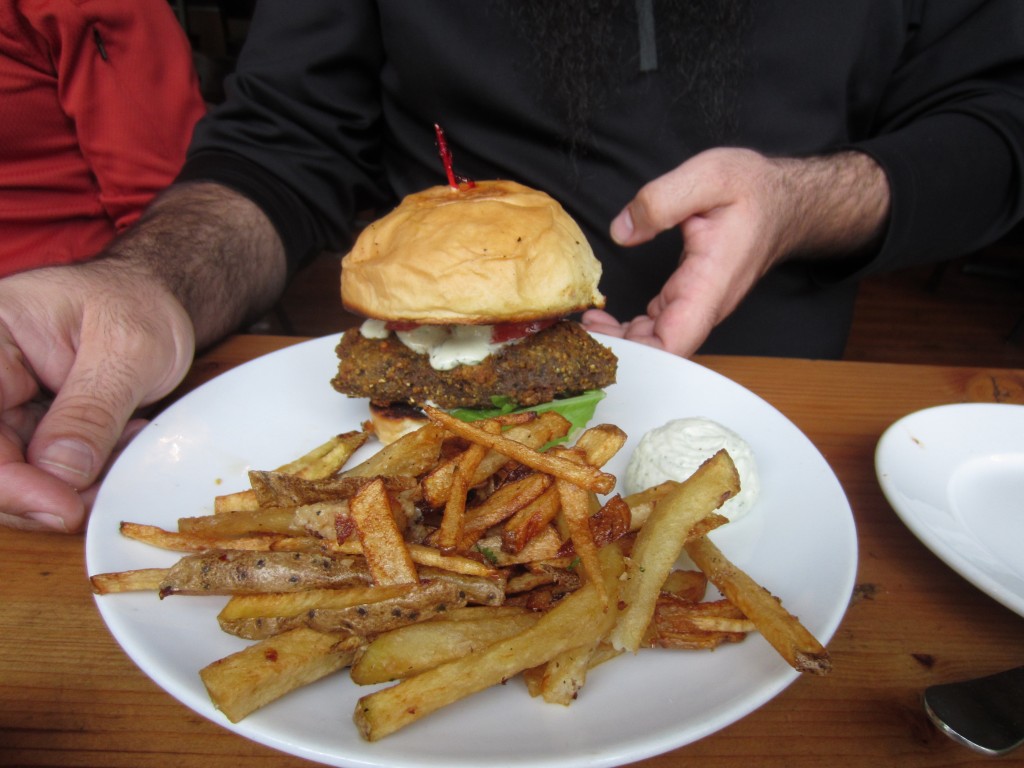 Taylor & Kevin full of noms.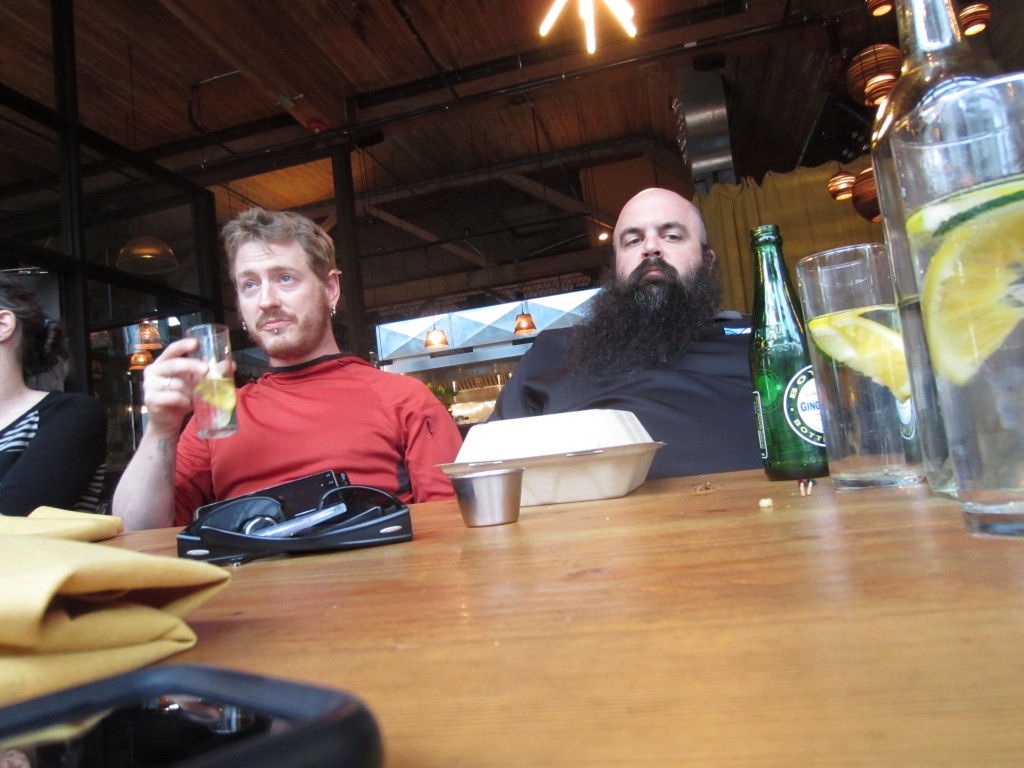 And, later that evening, the whole reason for the trip, Portishead. This was easily one of the best sounding shows I've ever seen. The crowd was so respectful that they held most cheering and noise for between songs. Everyone was nearly silent.