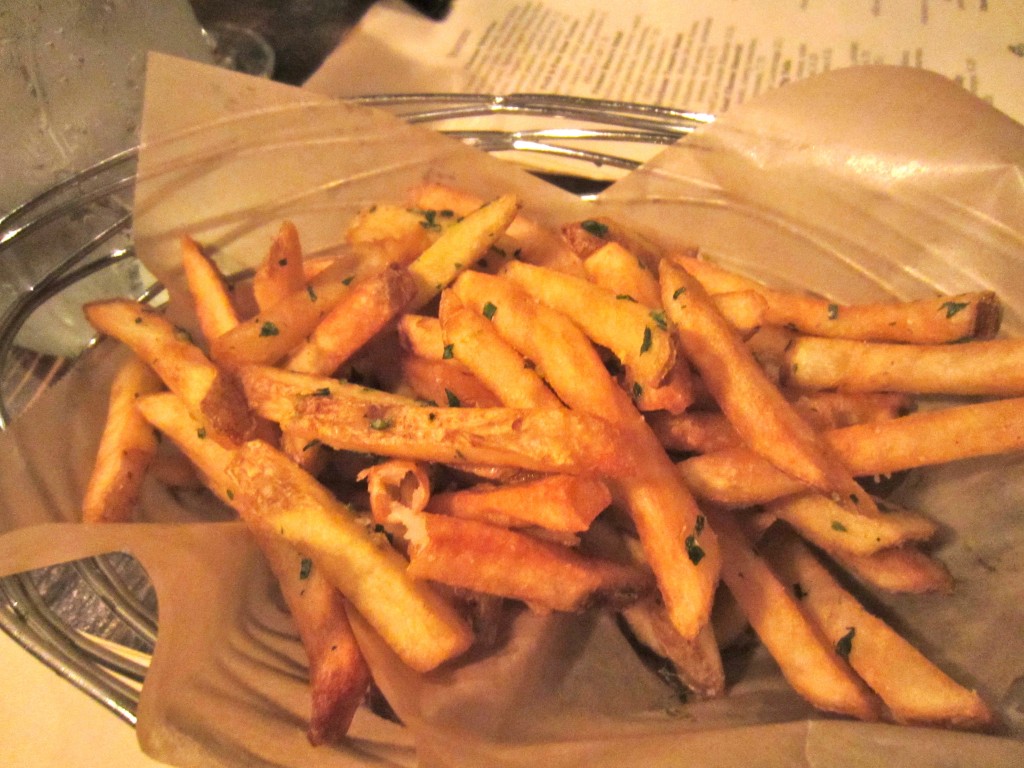 Last Friday we had tickets to see Mayer Hawthorne at the Variety. Beforehand we met friends at The Porter for dinner. We started with the Belgian fries and they were ridiculous. Slathered in garlic oil. So good.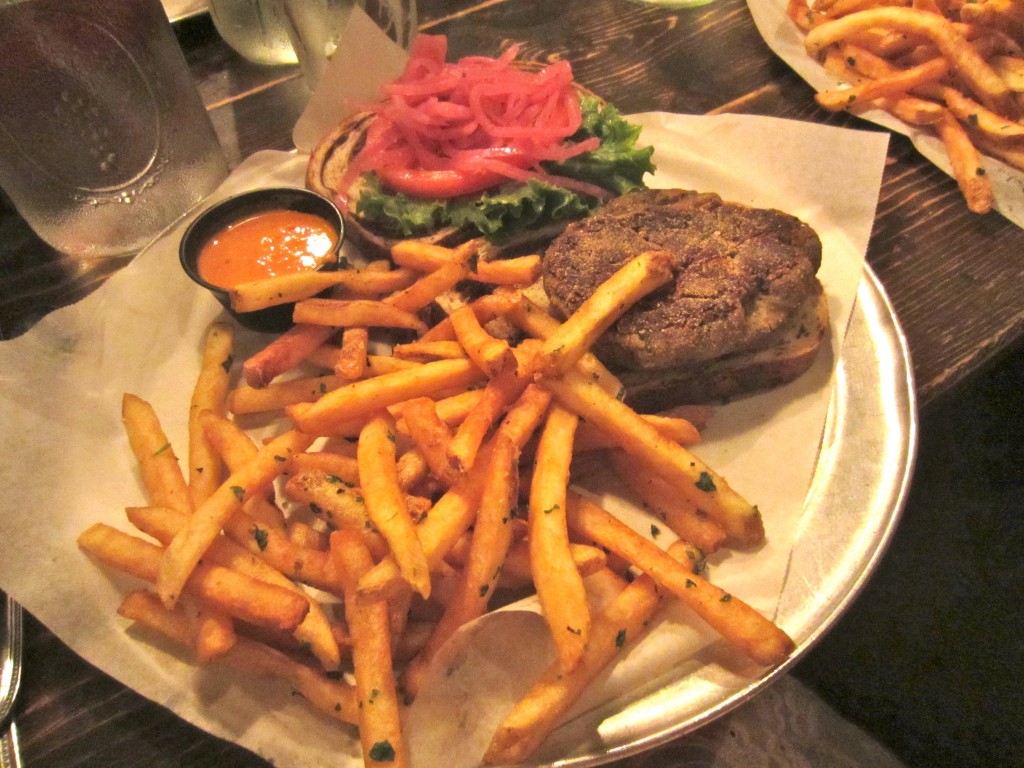 The vegan option at The Porter is the black bean burger. Oh, look, more fries. Now, given the reputation The Porter has for their food, I was expecting a little more from this black bean burger. It was .. okay. Not bad at all, just nothing memorable about it. Although that red pepper mustard was delicious.
Beer was consumed as well. I started with a Hopscotch, then dialed back the % to a Terrapin Easy Rider. It was like going from Winter to Summer. Easy Rider could become a regular summer beer.
We didn't arrive at the venue until towards the end of the opener's set. And our favorite seats were already taken. So we headed to the balcony. We found a pair with a perfect view except for the people shuffling to and from the stairs.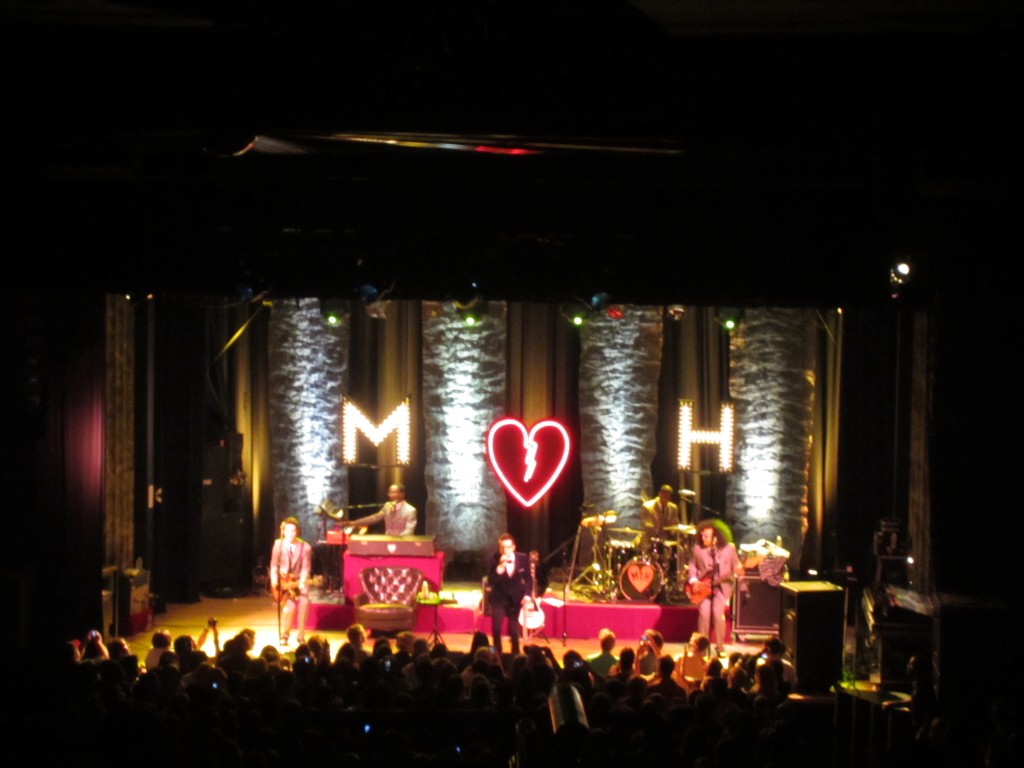 We first saw Mayer Hawthorne as an opener for Chromeo. Even if you aren't 100% into the Motown, blue-eyed soul kind of music he puts out, the show is fantastic. It really is a good time.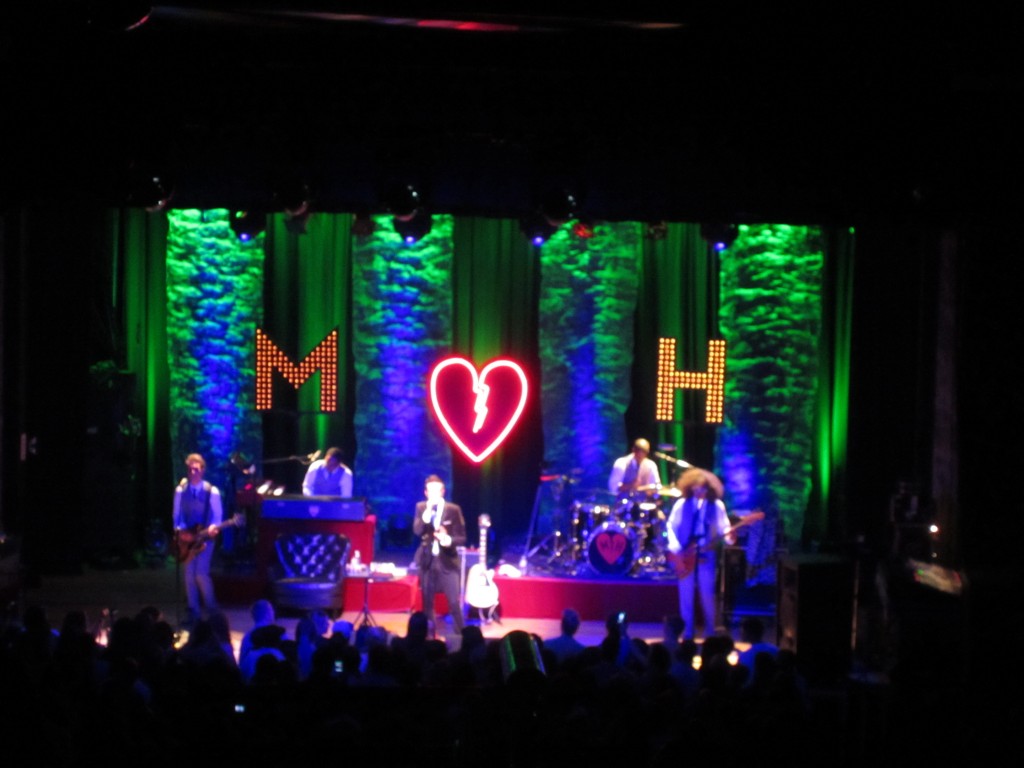 And here's a better view from the floor. These days there's no need to be that person holding up their phone or camera the whole show because someone else definitely will.