If we're hungry and we're up by Cosmo's Vegan Shoppe, we sometimes grab a bite at Cafe Life. It can be hit or miss and not entirely consistent, but I don't think we've ever had bad food there. They've just updated their menu and are offering a weekend brunch. But we just got some sammiches. I got the "crab" cake. It was good but could've used something to up the crabbiness. Maybe Old Bay.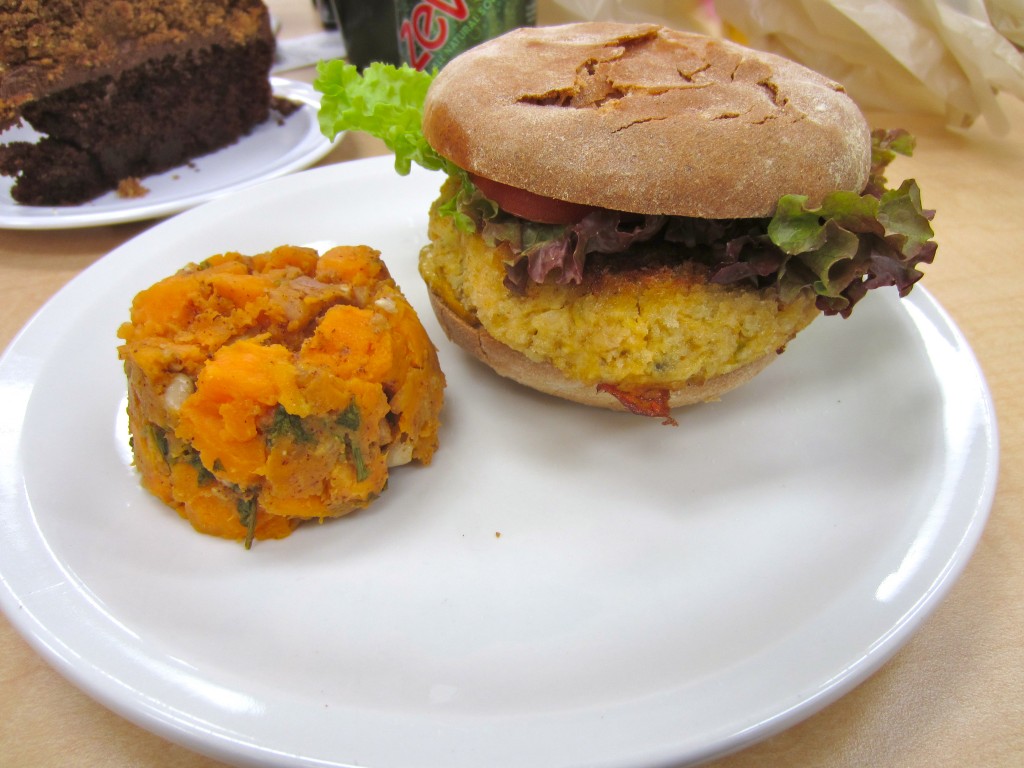 Kevin got the burger. That's one item that's been fairly consistent. They use beets in it so keep that in mind if you hate them. We both got sweet potato salad as a side.
Oh, how did this peanut butter chocolate cake get here? Their baked goods tend to use whole grains and I think this cake was even gluten free. You could hardly tell though. It was moist and not gritty at all.