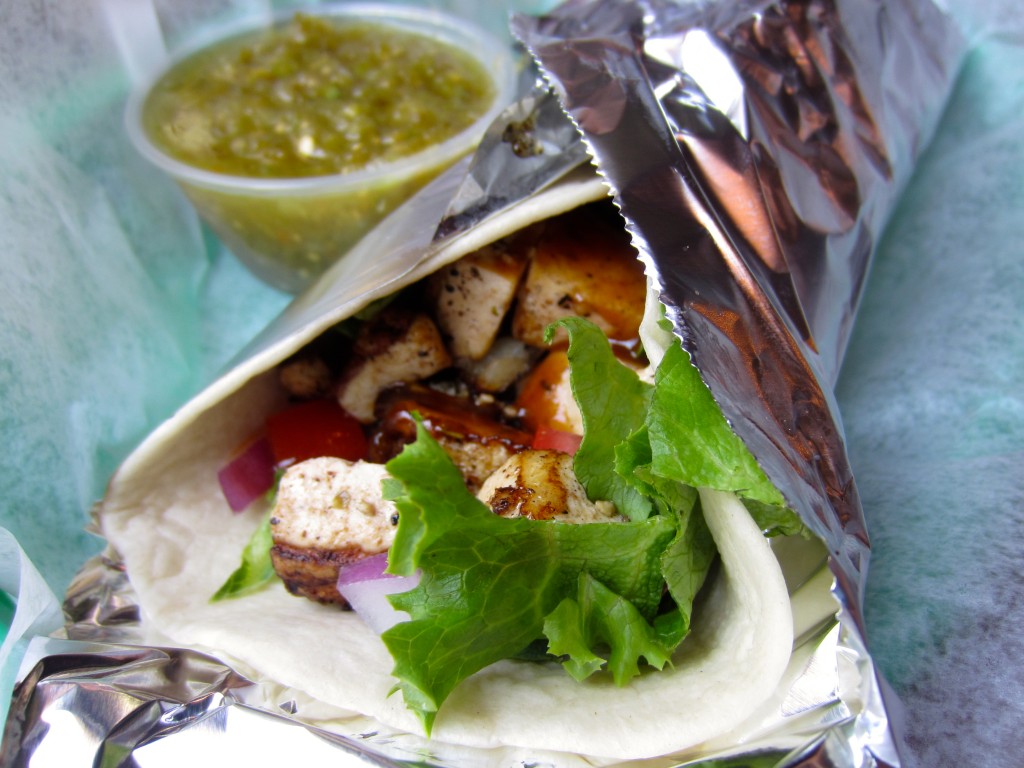 It's easy to find the full-on vegetarian or vegan restaurants, but it's not always as easy to find out the ones with awesome veg-friendly options. Just because I've been stuffing my face with Elmyr's veggie options for a dozen plus years doesn't mean it's necessarily common knowledge. So, here it is.
My default order is the tofu taco with no cheese. You can get the tofu regular or BBQ. I'll do either depending on my mood but most people go for BBQ. Now, it's a big taco. Two tortillas, burrito length, just not burrito full. Perfect if you destroy some guacamole before hand. And you'll want to. Because theirs is awesome. Not full of a bunch of crap to dilute the avocado goodness.
You want the full on food log? Get a burrito. They have some interesting add ins like potatoes. There's also a vegan quesadilla called a hazeadilla. It's packed full of veggies. In the last year or so they've also introduced daily specials. Usually there's a vegan option. If you're lucky enough to be there when they do the arepas, get them.
Downside? No vegan cheese or sour cream. The sour cream isn't the biggest deal. But it would definitely be next level if they carried a vegan cheese. Oh, and smoking happens there. But so does alcohol so you can drink away the annoyance.