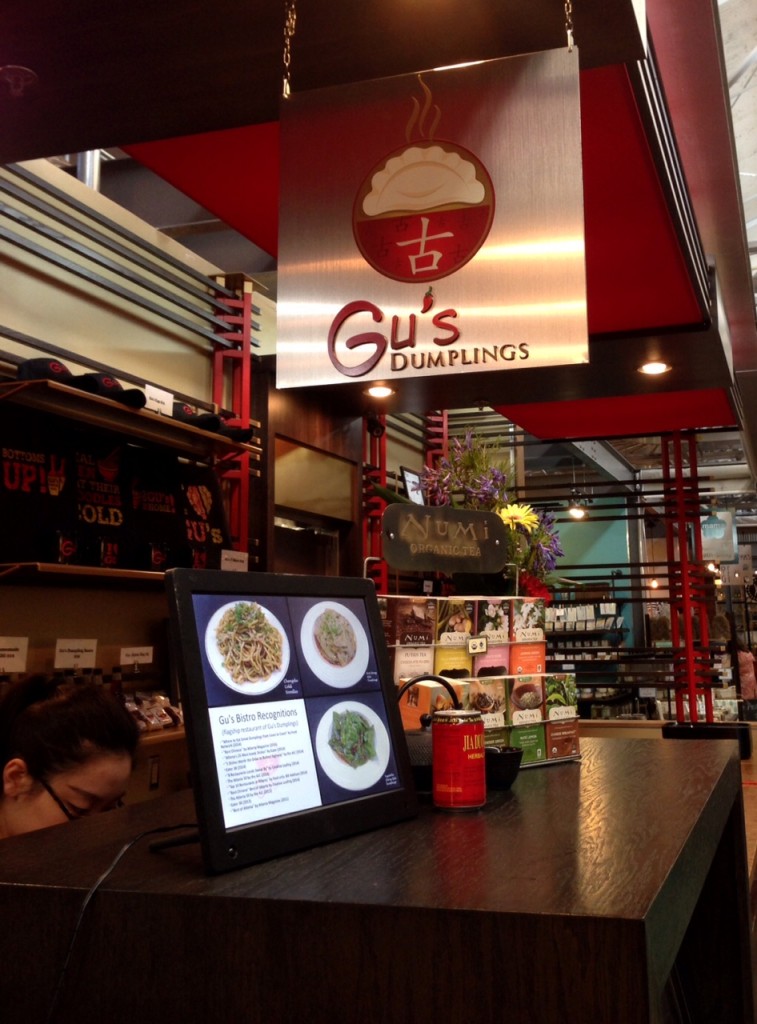 About a week ago, we finally wandered into Krog Street Market for the first time to finally experience the vegan dumplings at Gu's Bistro. Gu's is a Szechuan spot that used to have a location up on the international food mecca, Buford Highway. We had already heard so many good things, it was just a matter of remembering to go there rather than default routing to our normal spots.
First, a little about Krog Street Market. It's right off the Beltline, a fairly new mixed use path in Atlanta, and they are fully prepared. There is a ton of bike parking. And when we went by on a Saturday much of it was in use. Love to see that! As we walked in, it looked like seating could be a problem. But after making a lap to see what was there, we saw that there were seats further in.
Gu's Bistro is what we decided to get. Of course, the vegan dumplings were going to have to happen. But we were hungry and needed more. We decided to get one tofu dish and one vegetable dish. I had to steal Kevin's photo of the dishes because mine of the dumplings and green beans were just a blurry smear.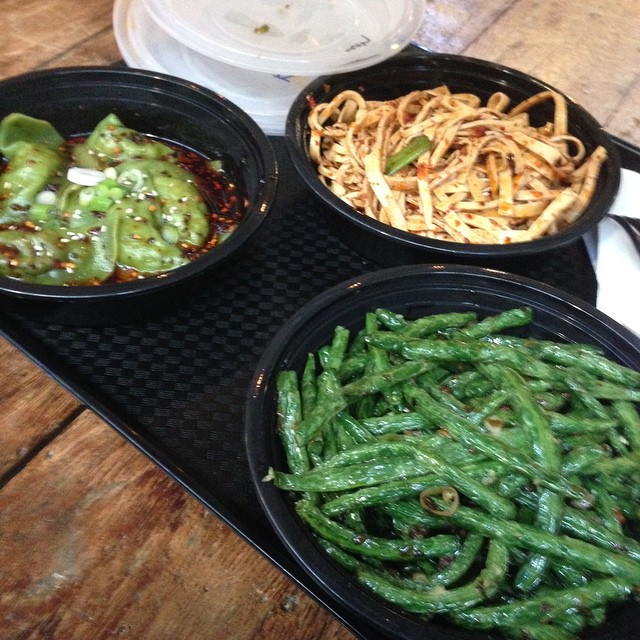 The dumplings were swimming in a sweet and slightly spicy sauce. It's delicious but it's also a little oily. File this one under occasional food.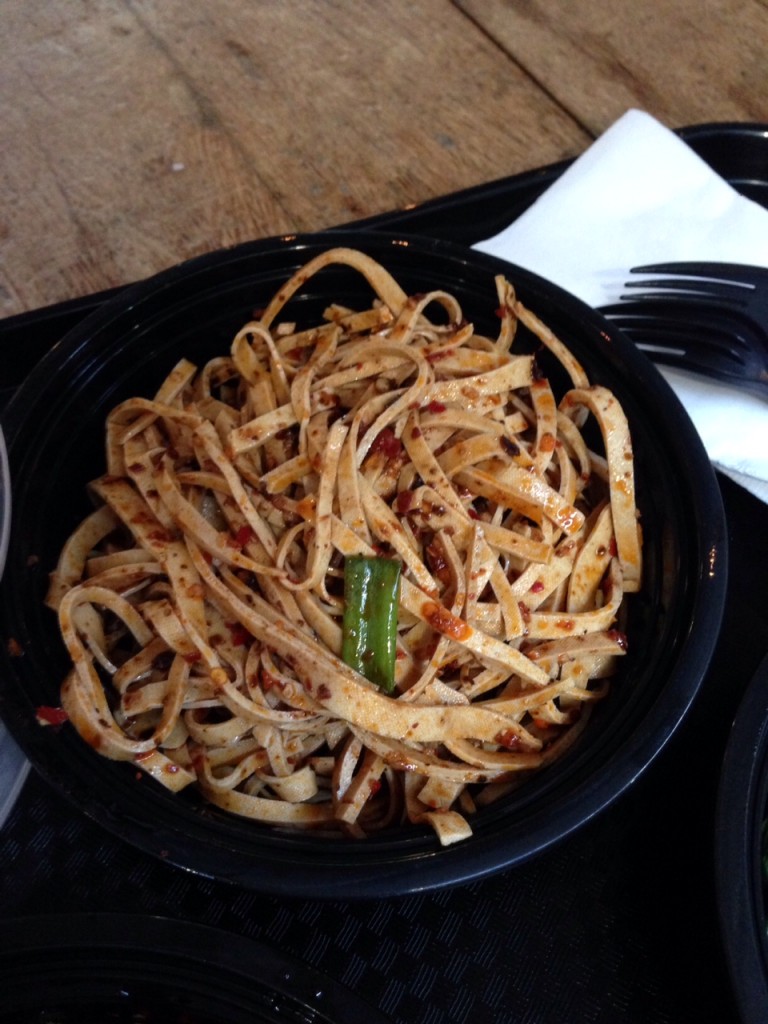 There were a couple of tofu options, but we chose the Ma La Sliced Tofu Skin, a cold dish. When someone says tofu skin to me, I picture Inari, the slightly sweet sushi. But this had a completely different texture. Like noodles but a little more rubbery. Don't let my poor description put you off. We destroyed these.
We'd heard the lotus root was really good, but I felt like we needed something green, because I'm annoying like that. So we got the string beans. Also tasty. Plus, all this food was very chopstick friendly. I hate it when everything is cut small and you feel like you're picking up one pea at a time. These dishes enable you to shovel large quantities into your face at a time, even if you aren't a native chopstick user.
Now, this was not a cheap meal. I think everything you see here came to around $29. I'm not saying it isn't worth it, but it's definitely some thing to keep in mind. I'm sure the rent in Krog Street Market is out of control. Still, I'm looking forward to going back and trying the other tofu dish and lotus root.