Almost every year, Kevin's company has a reward trip to some tropical destination and usually at an all-inclusive resort. In 2013, that location was St. Thomas. Kevin and I had been to St. Thomas before as a cruise stop. While Matt and Danielle got to eat Rootsie's food, we went scuba diving. We were a little sad about it because Rootsie's was THE vegan food to get in St. Thomas and apparently it was fantastic. And now he's not cooking anymore. Sadface. But, his sons do have a food truck. Sadly, we saw the food truck once from an excursion van but never got to actually get food from it. More sadface.
Back to the all-inclusive situation. We've been in a few of these resort situations now and they generally aren't super vegan friendly. The breakfast buffet is usually fine. But after that it often devolves into piles of fried. This time was no exception. And the resort was not close enough to anything to walk, so it was a fairly expensive cab ride to get away from the resort. But we did it anyway to eat some non-fried food.
Barefoot Buddha is a little coffee shop that serves food. Very vegan friendly. And it's right along where they dock the cruise ships and close enough to walk. They have non-dairy milks for coffee drinks and a couple of tasty options each day that are vegan. We went here a few times. Here are the Coconut Curry Chickpeas over brown rice: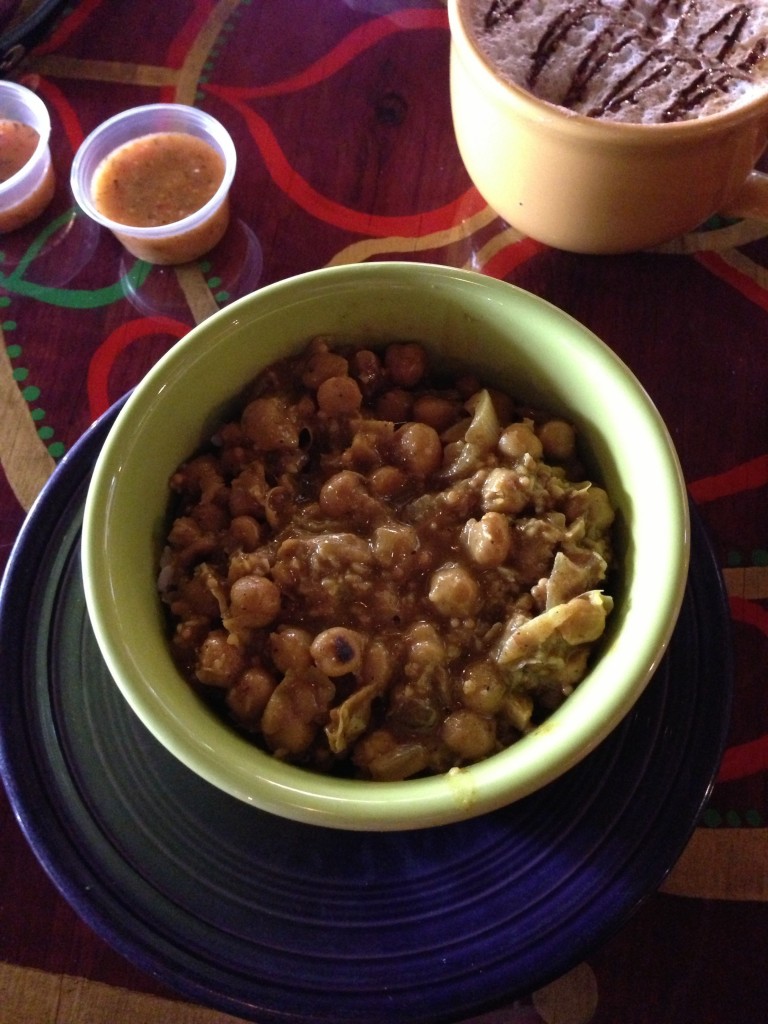 And this was a ridiculously tasty coffee drink, something like an Almond Joy Latte.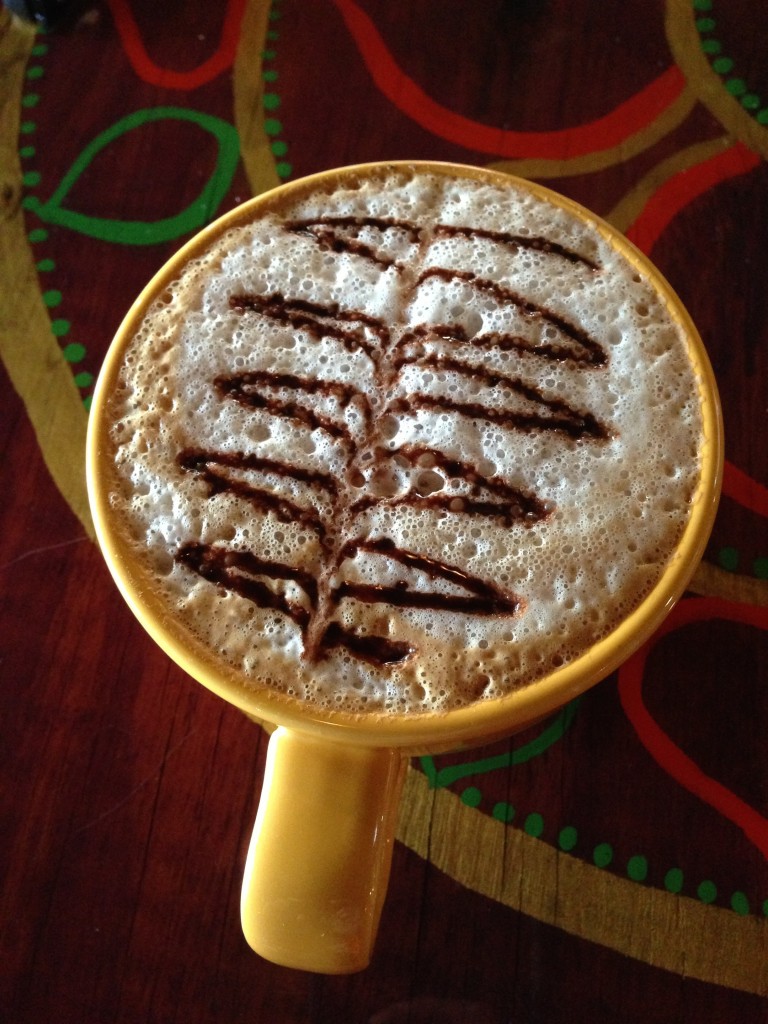 If you're staying in a place with a kitchen or just want snacks, there's a health food store a couple of "blocks" from Barefoot Buddha and on the same side of the street. It's in Happy Cow. They have a small juice bar in the back. Snacks are painfully expensive, but sometimes you just need them.
The other place we checked out was Natural Livity It's a juice bar and carry out Ital place. I thought they might have closed, but Happy Cow shows them as still open, so you may or may not find this place open if you try to go there. They had the typical sorts of Ital dishes on the hot bar but their specialty is a cashew mac & cheese that is fantastic. But they don't do it every day, so you just have to get lucky on that. Here's my shitty picture of the hot bar: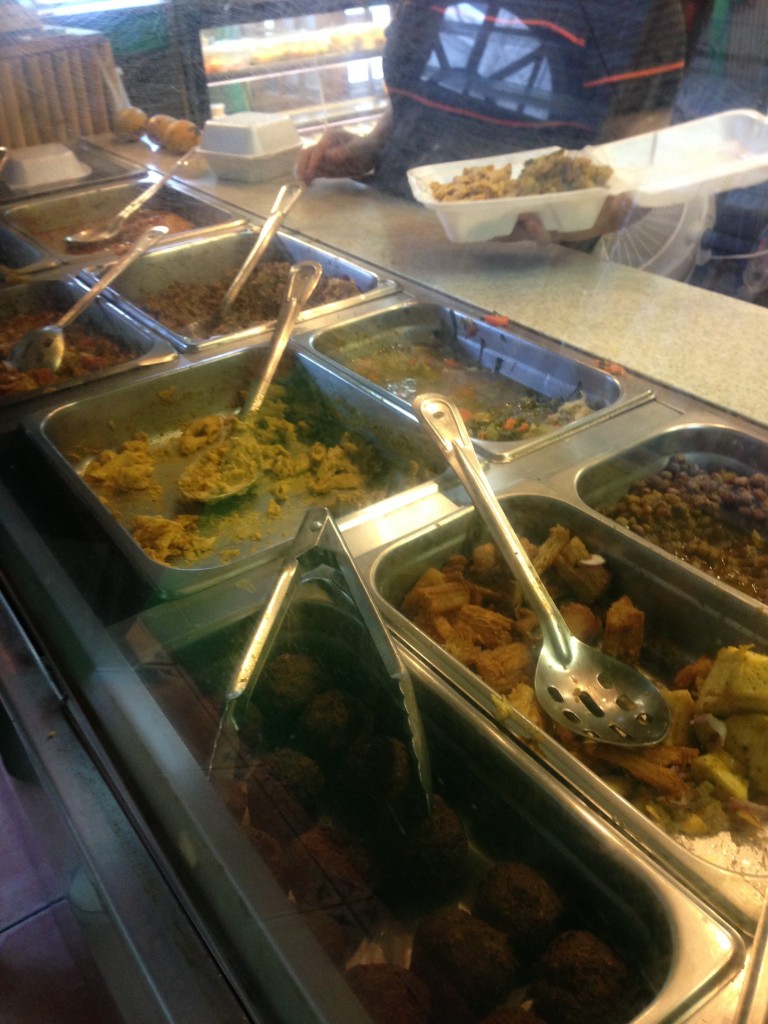 Other non food items at the resort, lots of iguanas!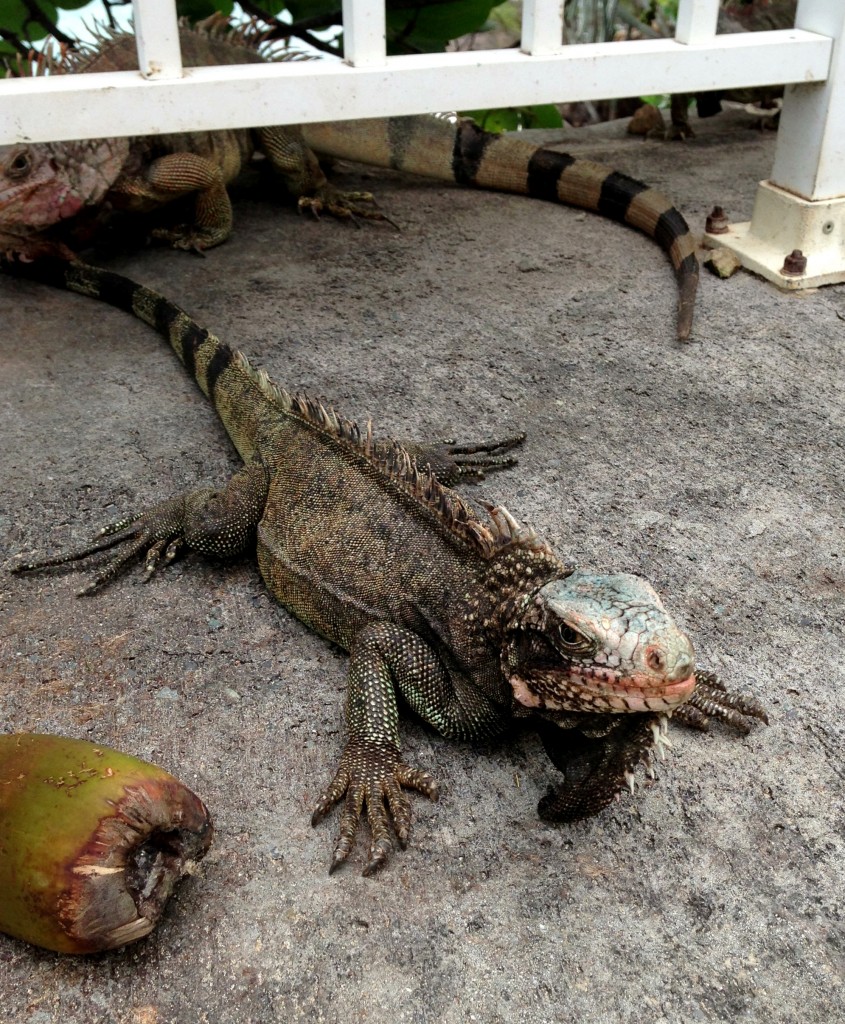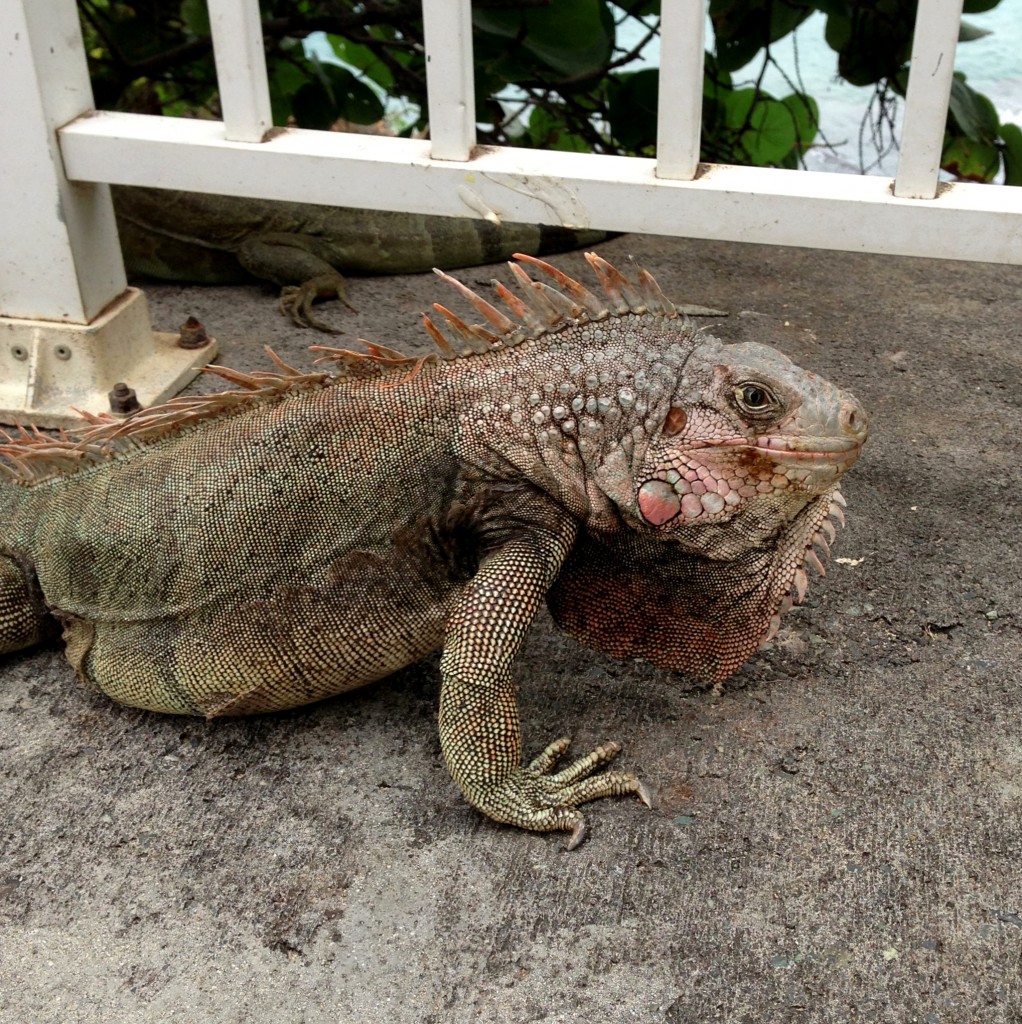 And some dranks happened, at least for me. I still don't drink nearly enough for it to be worth it to pay for all-inclusive.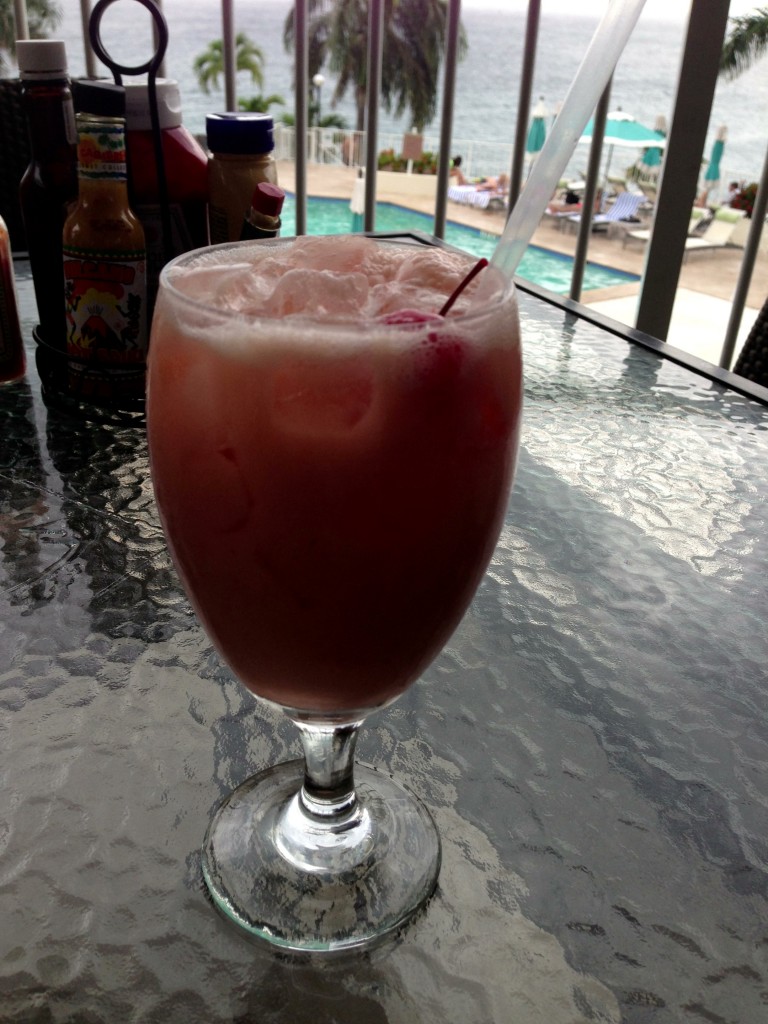 So eating vegan in St. Thomas goes much easier if you plan to be near the vegan food and not tucked away in an out-of-the-way resort full of fried.