Vegan Pizza Day arrived June 30th and we had no plan. Sure, we actually have a few places in Atlanta where you can get vegan pizza, with vegan cheese and all. But none of them does it 100% right. We're spoiled by all the pizza parties we've had. Simon & Star had the makings for peanut sauce, so we picked up a couple of dough balls from Savage Pizza (psst, you can buy dough balls from Savage Pizza), grabbed more ingredients from Sevananda, and headed over to their place to build up some pizzas.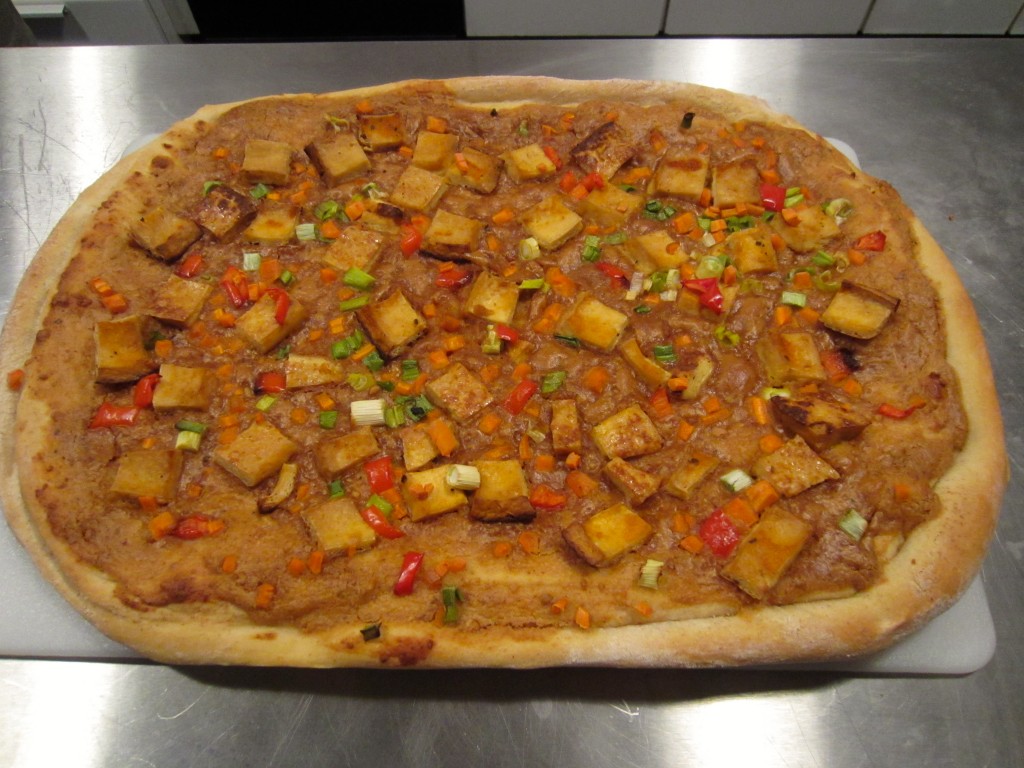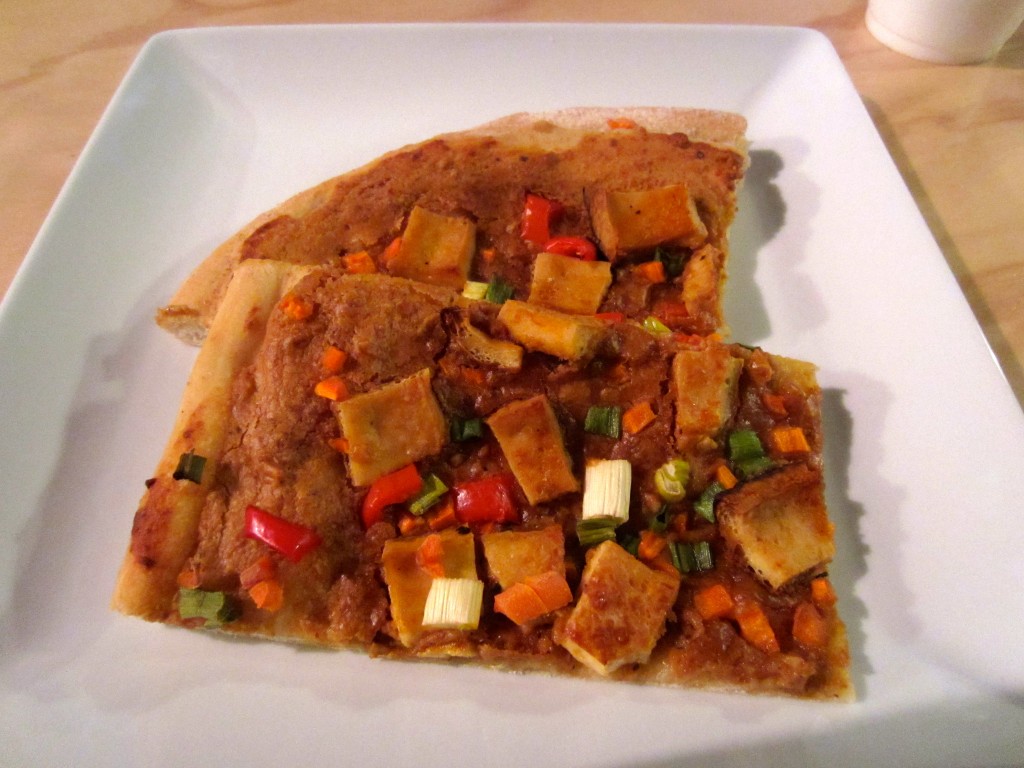 Delicious! What's for dessert? Pizza! Cinnamon apple pizza with tofutti cheese slices on top.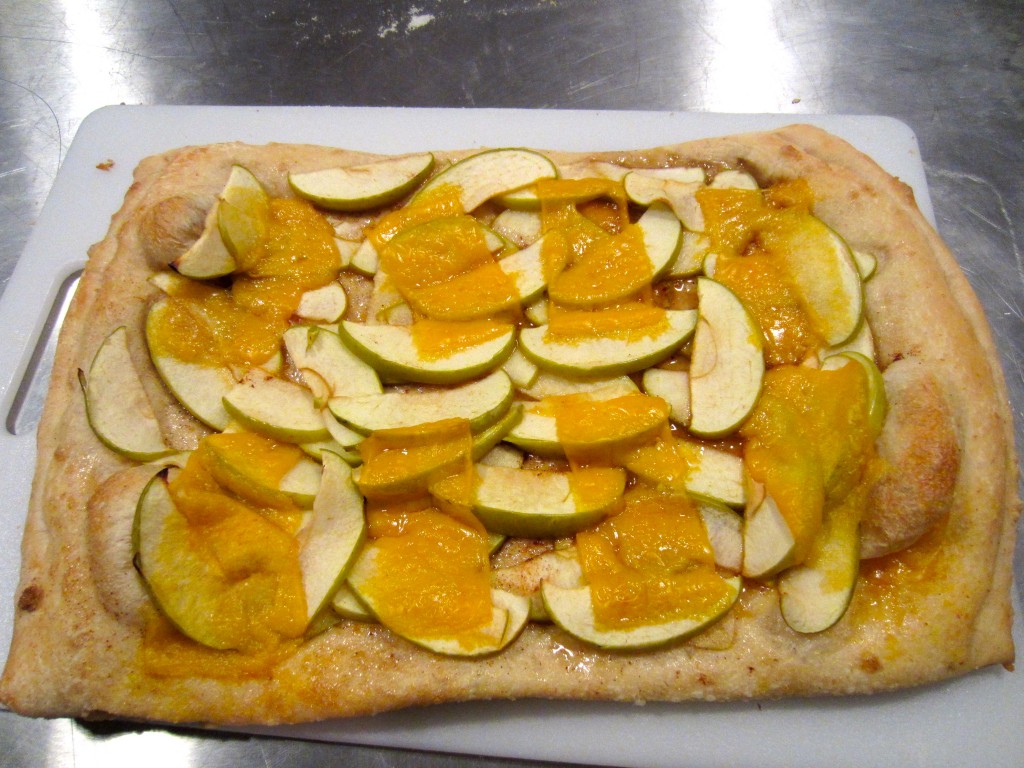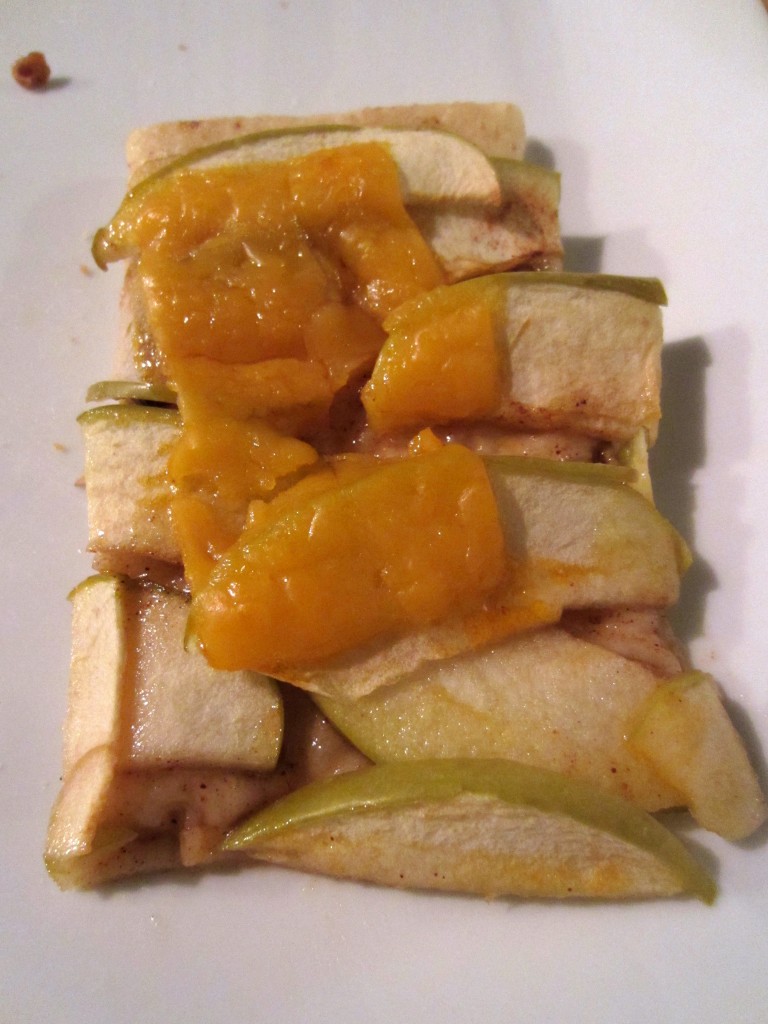 Not a shabby Vegan Pizza Day representation.