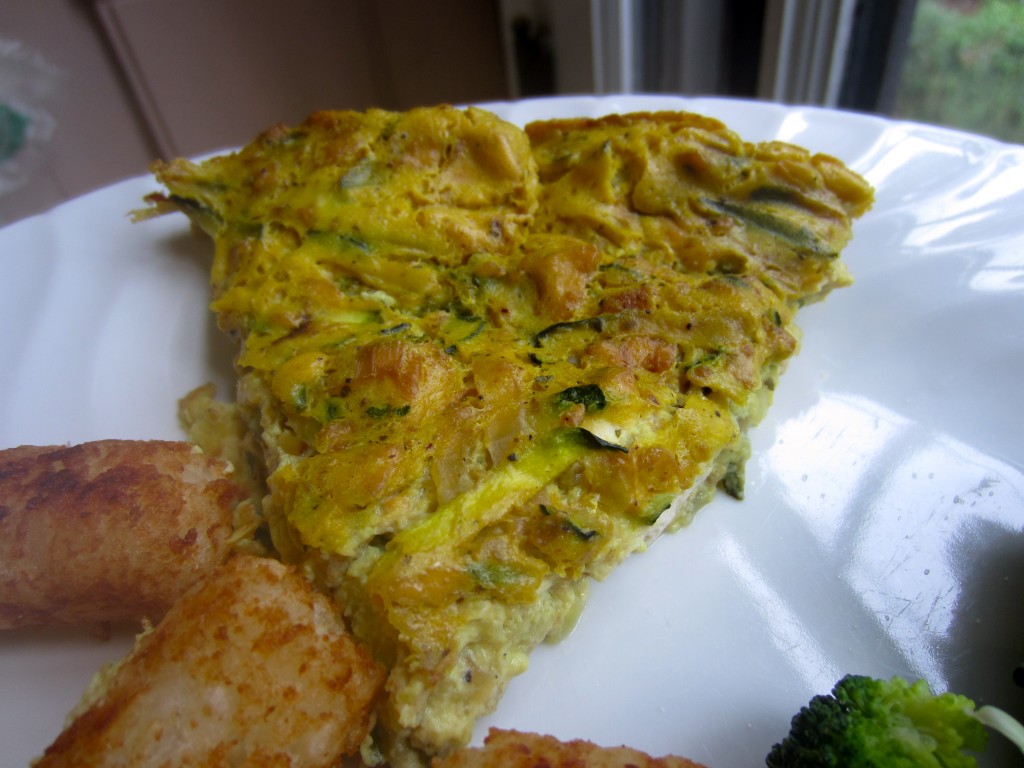 I'm not sure why I don't make vegan frittata or quiche more often. It's delicious. It's easy. It makes great leftovers. You can easily switch up the add-ins.
This week I made a Vegan Zucchini Frittata. It's a good time of year to find ways to use up zucchini anyway. I only made minimal changes to that recipe. I added a small amount of oil to the pan to fry up the shallots and added an extra tablespoon of nutritional yeast because it is delicious. This one probably could have cooked a little longer. It was a bit soft in the middle but still held its shape. I was just impatient for dinner.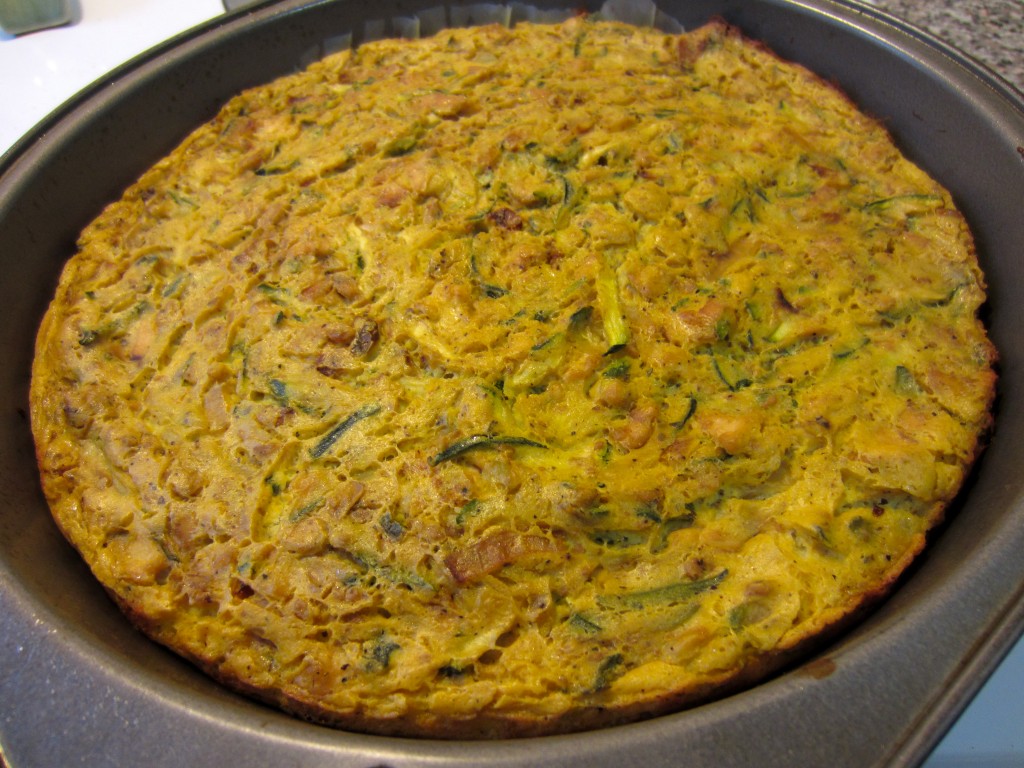 I ate it with some pretty lazy sides: tater tots and steamed broccoli.