About eight months after the bakery opened, I had to get out of town, even if just for one night. So Sunday after we closed, we zipped home, grabbed a bag and the dog and headed to Asheville.
We were staying at the Aloft Hotel which allows dogs. Not just allows, but caters to them with treats, toys and beds. Tak, of course, slept IN the bed because that's what she does. Here she is enjoying the view of the pool we wouldn't be using in February: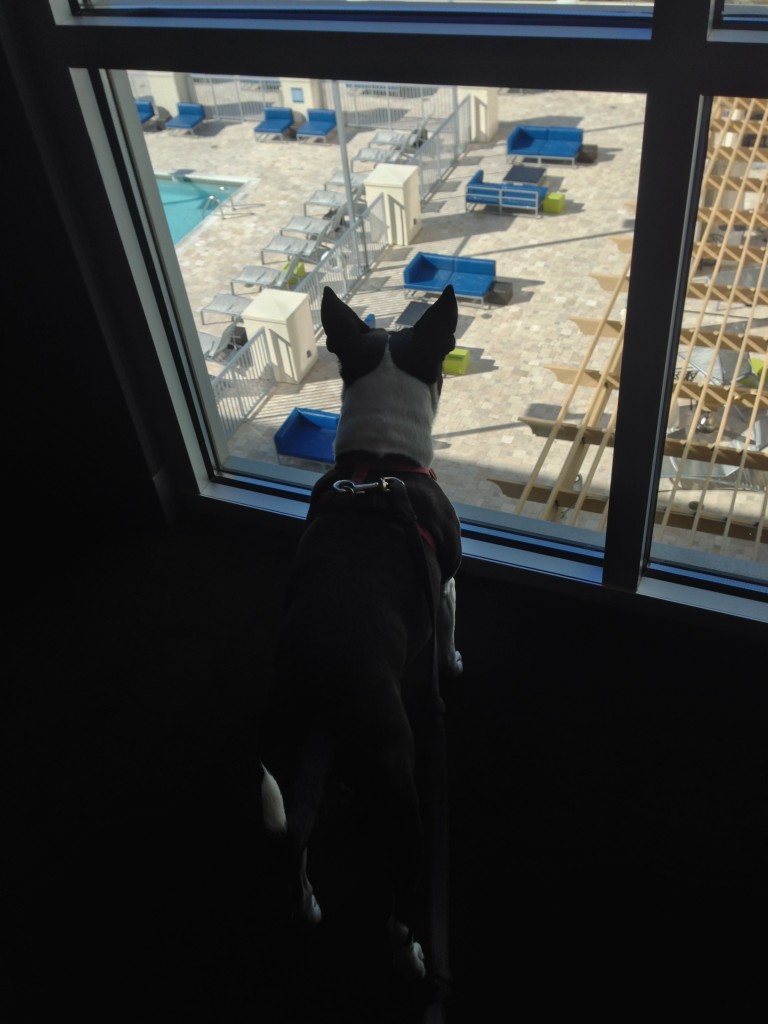 Sunday night, we ate at Laughing Seed Cafe and I'm embarrassed to say that I completely failed to take pictures. We were exhausted and I totally didn't think about it. The food was delicious though, I promise.
The next morning, we had breakfast at The Green Sage downtown which was just a short walk from the hotel. First up, gotta get in that caffeine: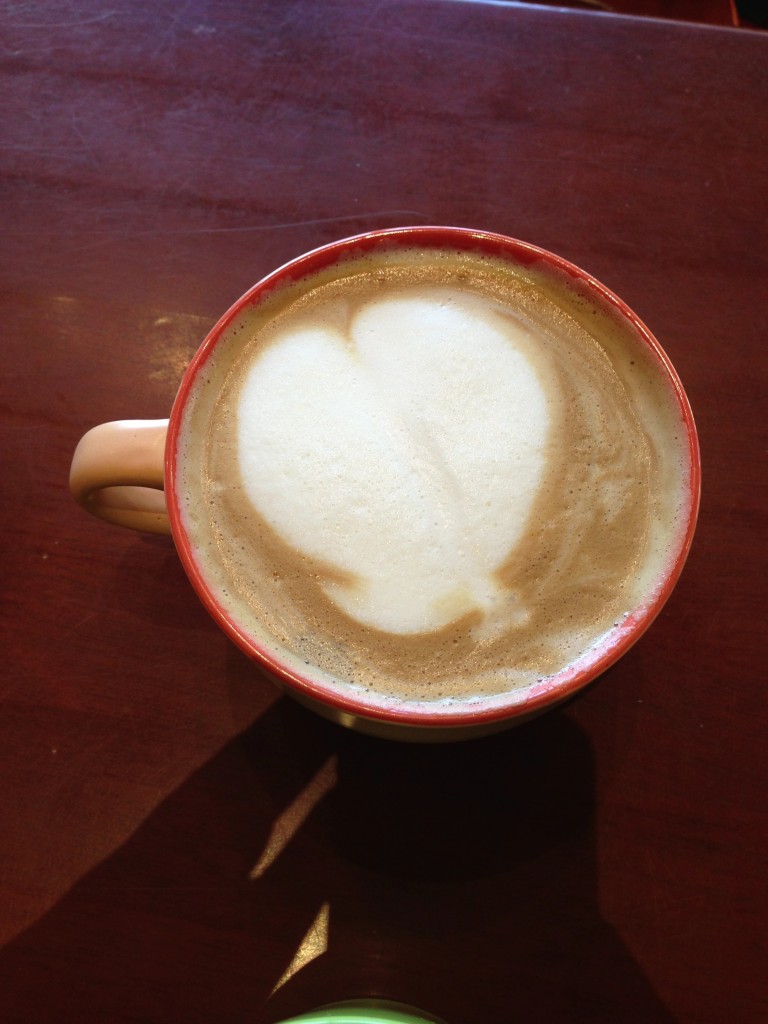 Then I had the vegan version of the Green Sage Plate, tofu scramble, kale, a biscuit with mushroom gravy and sweet potato home fries: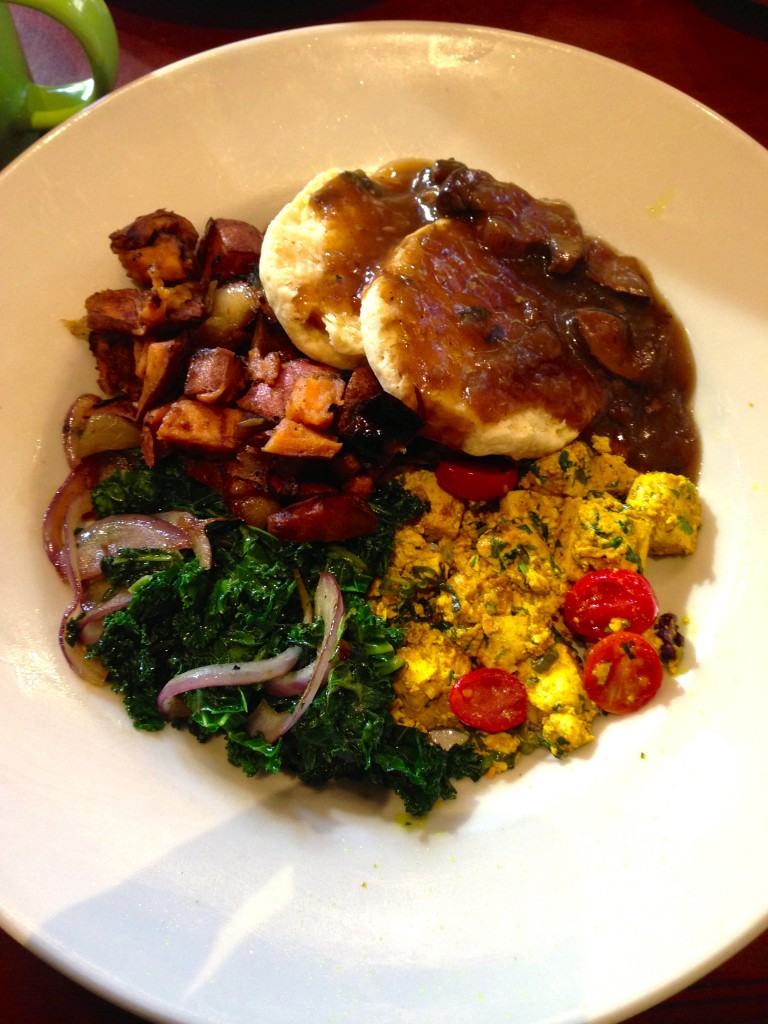 After we fueled up, we went to enjoy some easy trails at The North Carolina Arboretum. I like to walk by water, so we picked a trail by a creek. Tak also enjoys the water.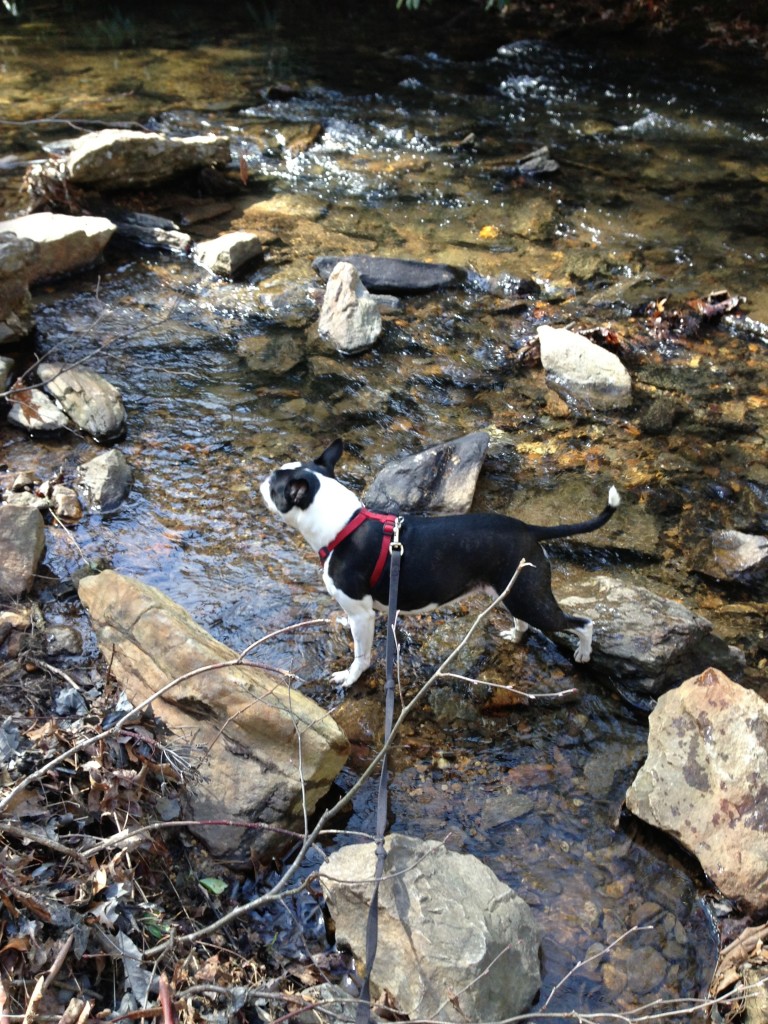 After all that walking, we earned a big ol' lunch at Rosetta's Kitchen. Kevin has brought me back food from Rosetta's but I hadn't ever actually eaten there.
We started with the Tempalo Wings:
Yes, they're as good as they look. Since I've had the peanut butter tofu before, and actually have the recipe and make it often, I went for a tofu avocado wrap. But I think Kevin got the peanut butter tofu, because someone had to.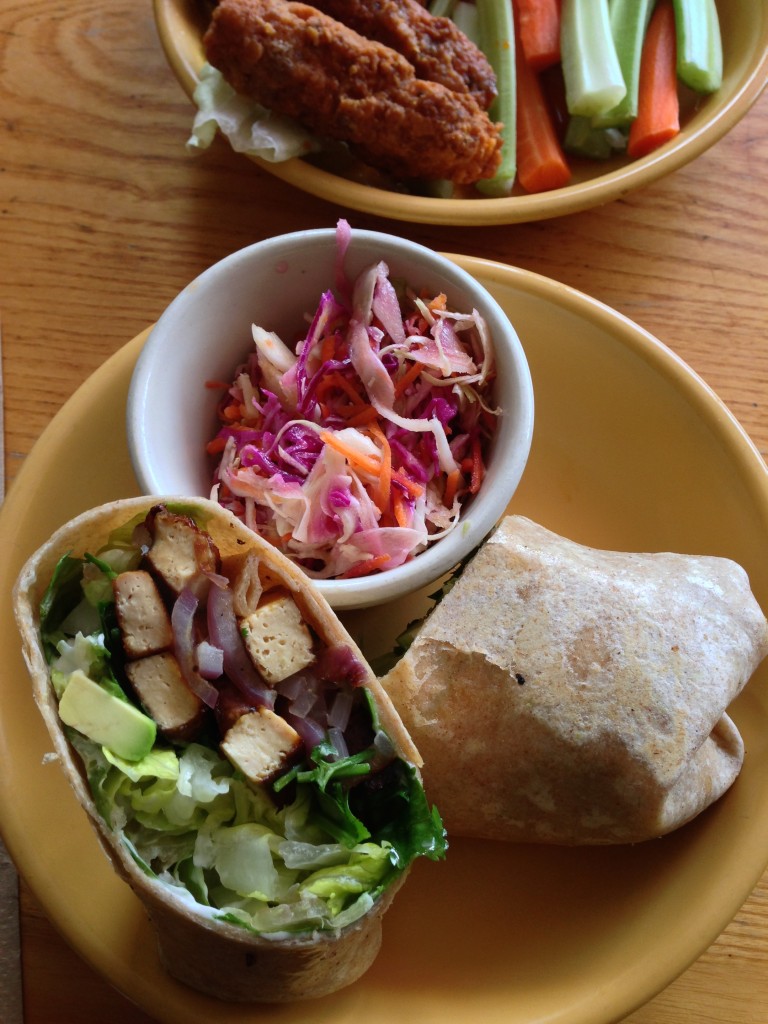 Did I leave room for cake? Damn straight I did! I think this is some kind of peanut butter and chocolate cheesecake. I also had a glass of Buchi, they have it on tap. I'm not sure how it escaped being photographed.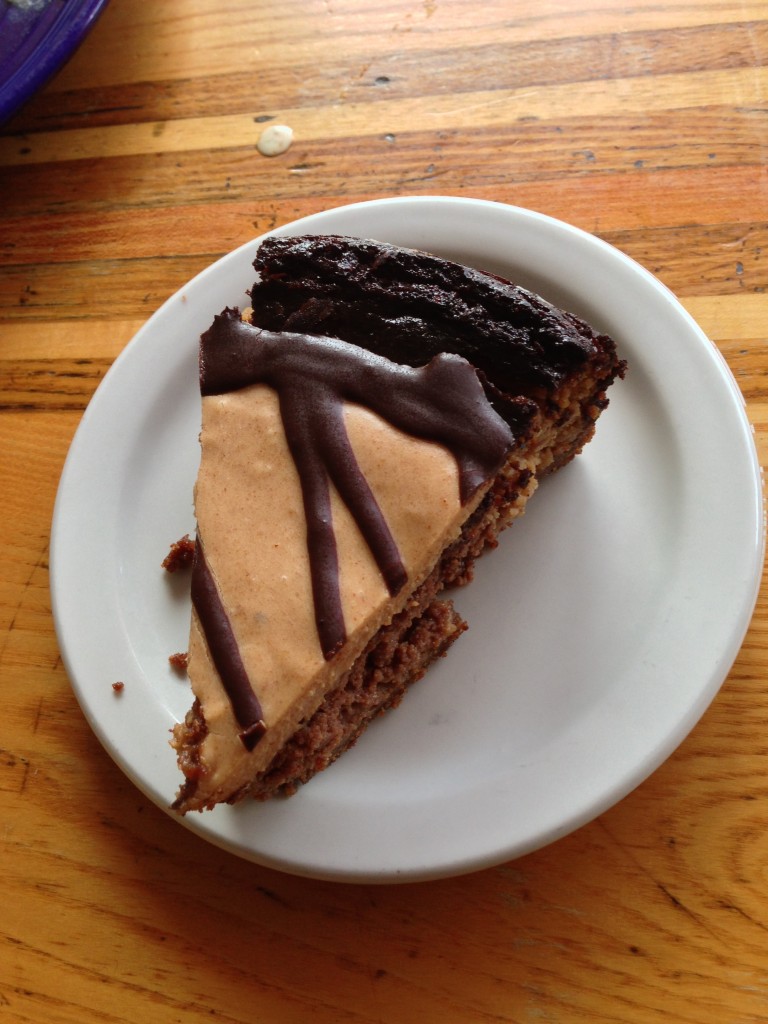 And after this, we waddled over to French Broad Chocolates and bought pretty much everything they had that was vegan, bars and made on site. Because, vegan chocolate.
Sadly, that was all we had time to do. Next time I'm definitely going to try Plant. If you ever visit Asheville, there's plenty of vegan food. All you have to do is check Happy Cow, like we vegans do, and plan your gluttony.