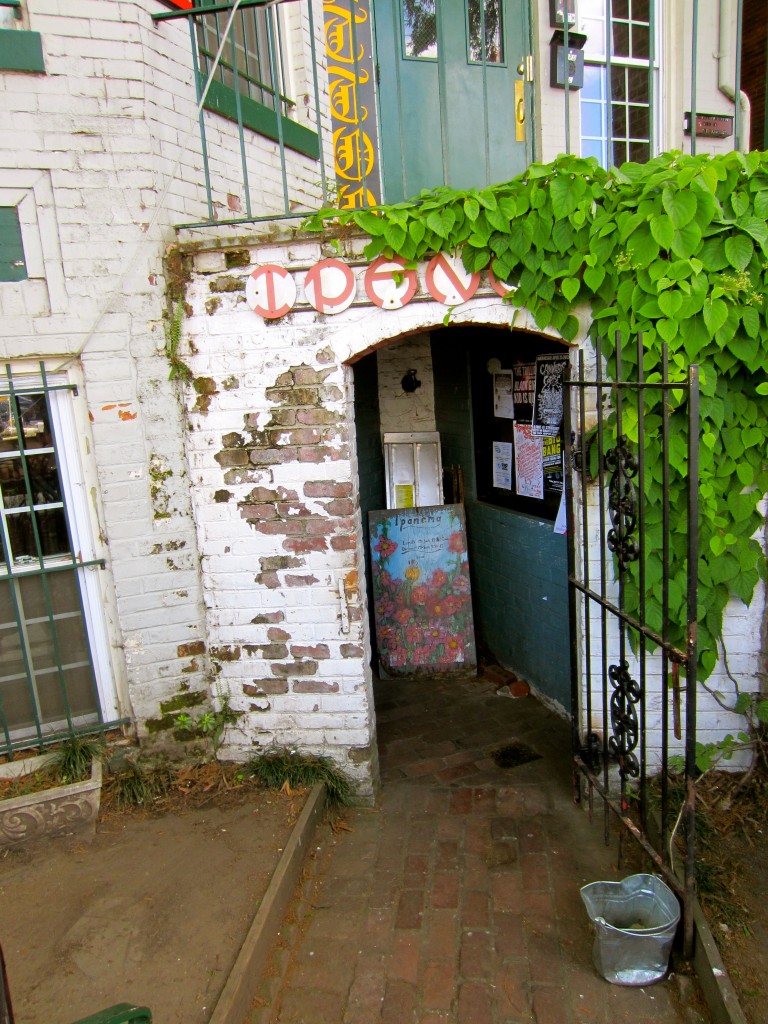 My last day in Virginia, after dragging my mom around Maymont Park, I made her eat vegetarian food at Ipanema Cafe. Kevin and I went last time we were in Richmond and had a lovely brunch. Tofu or tempeh benedict, I think. And pie, glorious pie!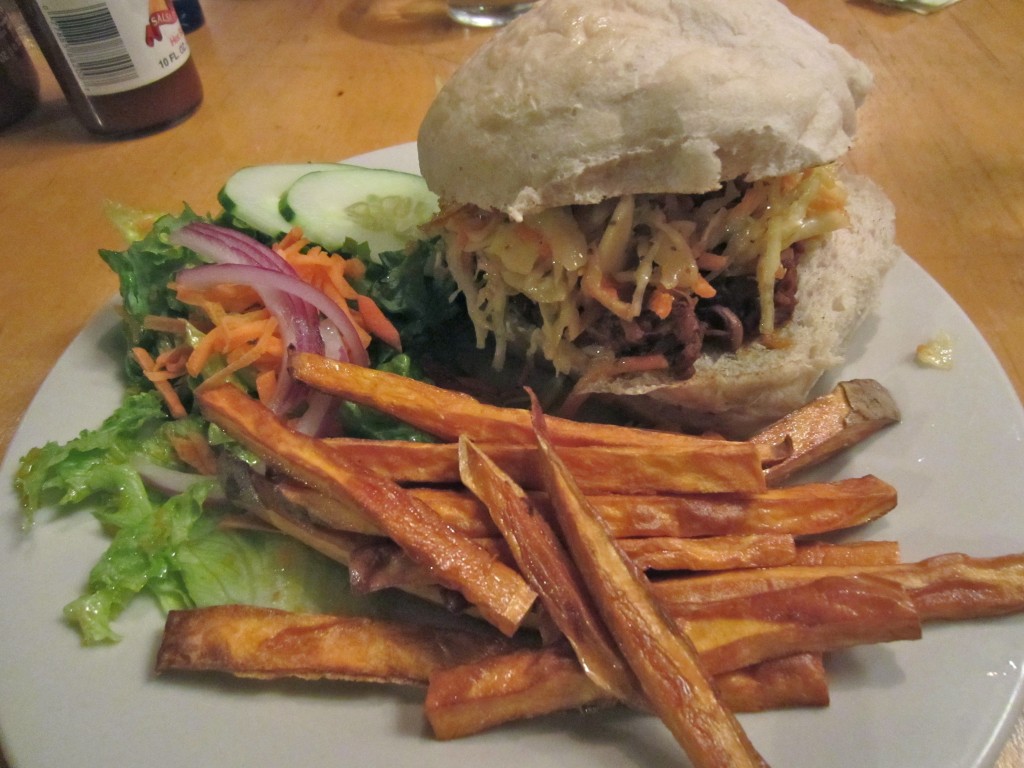 Now it was lunch time. And there was a BBQ Jackfruit sandwich on the specials board. I'll take it! Even my mom liked the jackfruit. Which reminds me, I need to send her some cans. They topped it with tangy slaw, with sides of sweet potato fries and salad. Perfect!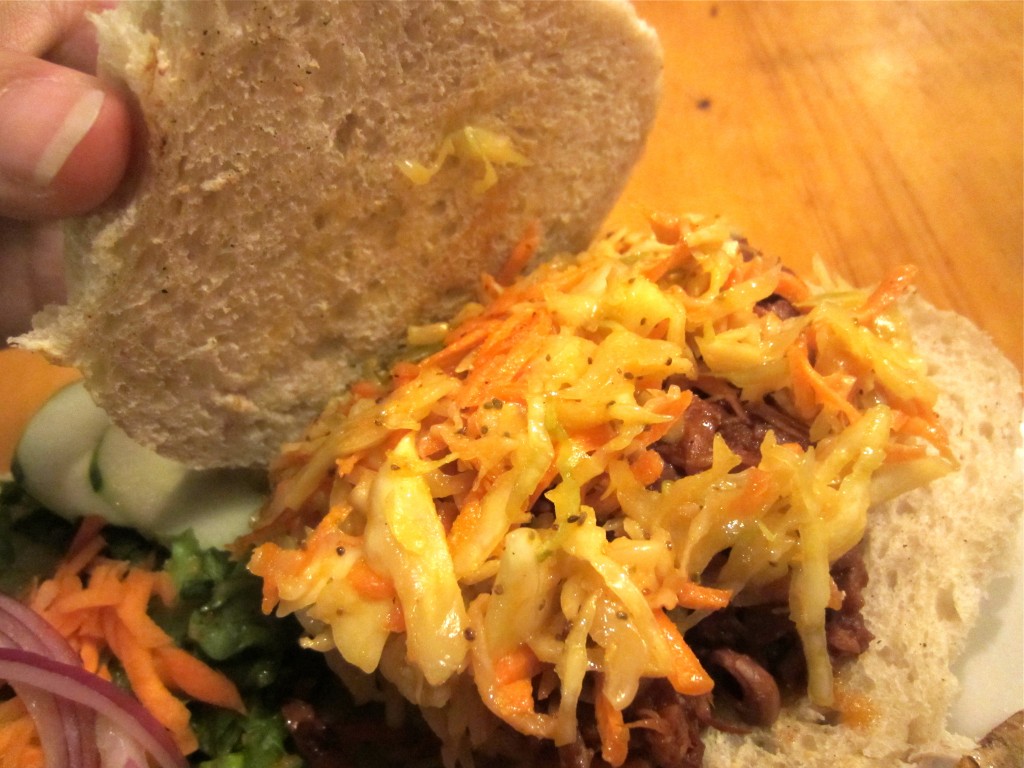 My mom had a hummus wrap which she really liked, and then strawberry rhubarb pie which was outstanding. Since I'd had their pie before, I decided to try the Coconut Creme Brûlée. Because how often does a vegan get that chance?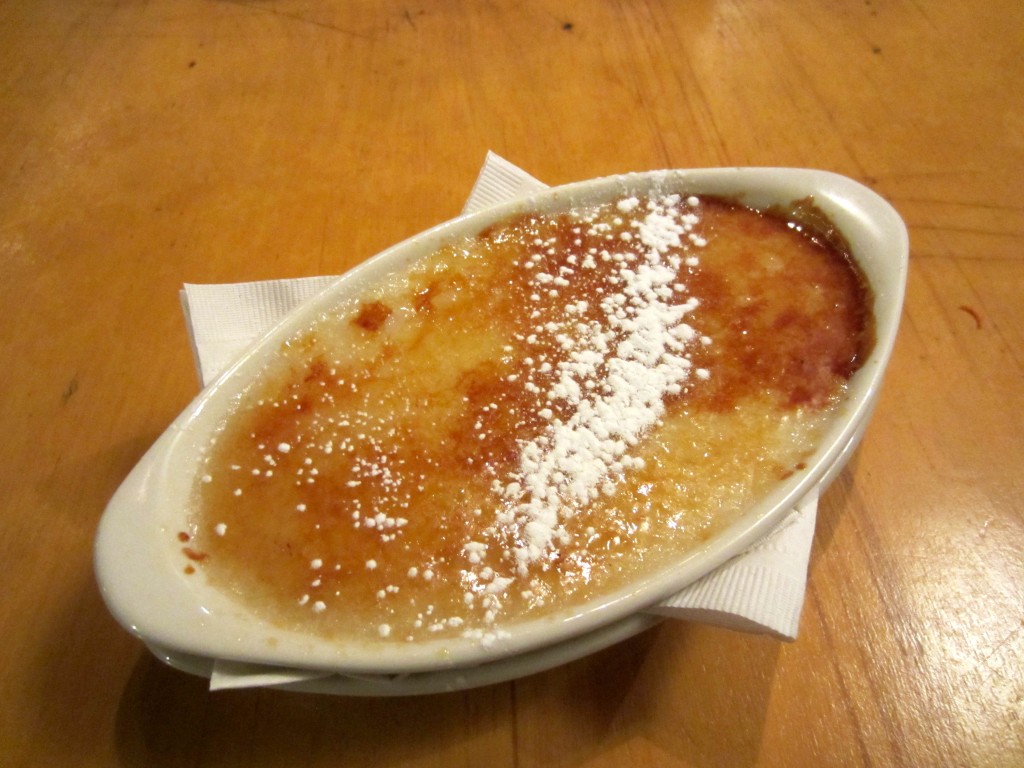 It did not disappoint. But I did find myself with pie envy and kind of wished I'd order a slice to carry away. What was I thinking?
Afterwards, I walked over to Harrison Street Coffee Shop for a coffee. Because they're awesome.