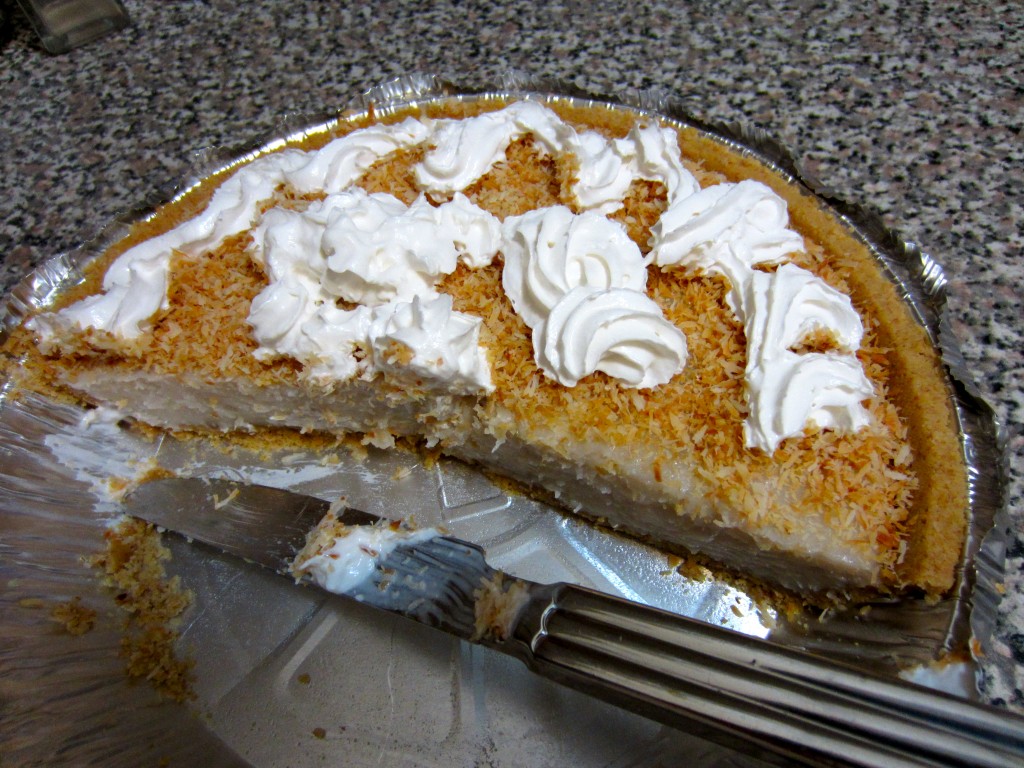 I'd probably be content smearing the Earth Balance coconut spread on various baked goods, but they sent a nice little pamphlet full of recipes that sound tasty, so it was time to dive in. Okay, I did cheat a little and bought the crust. If you're looking for a cool, easy summer dessert, this one is nice. There's only a bit of the coconut spread in the filling, but it adds an extra creaminess. Also, since it uses light coconut milk, it isn't all that bad for you, 249 calories a serving.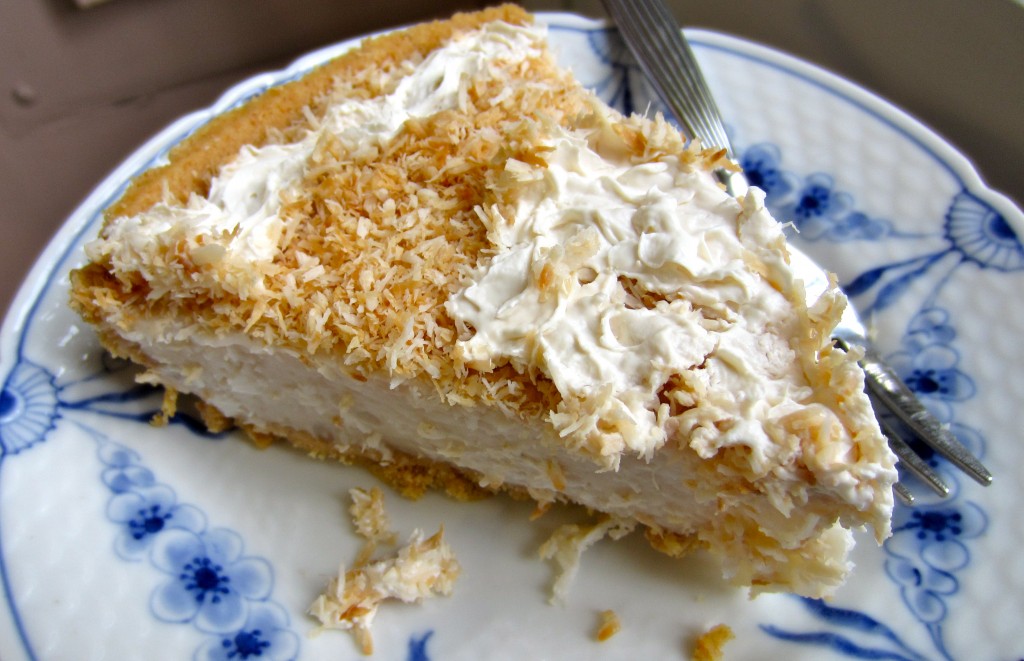 Coconut Cream Pie with Graham Cracker Crust
Crust
13 graham crackers (to make 1 1/2 cups crushed)
3 Tbs raw cane sugar
1 pinch of salt
1/4 cup melted Earth Balance Coconut Spread
Topping
1/2 cup flaked coconut
1 7oz can vegan whipped topping
Filling
2 1/2 cups unsweetened light coconut milk
1/2 cup raw cane sugar
1/3 cup cornstarch
1/2 tsp salt
1/2 cup finely shredded coconut
2 Tbs Earth Balance Coconut Spread
2 tsp vanilla extract
2 tsp coconut extract
Preheat oven to 350℉ .
Place graham crackers in a plastic ziplock bag and crush using a rolling pin.
Place crushed graham crackers in a bowl and stir in sugar, salt and melted Earth Balance Coconut Spread.
Press graham cracker mixture into a 9-inch pie pan, making sure the bottom and sides are covered. Bake 10 minutes. Remove from oven and allow to cool. Keep oven and 350℉.
Place flaked coconut for the topping on a baking sheet and toast in oven 4 to 5 minutes, until golden brown. Remove from oven and set aside.
Whisk together coconut milk, sugar, cornstarch and salt in a saucepan. Bring to a boil over medium heat, then turn down to a simmer, stirring continuously until the mixture begins to thicken, about 5 to 7 minutes.
Once the mixture is thick, stir in shredded coconut, Earth Balance Coconut Spread, vanilla extract and coconut extract.
Spoon filling into cooled pie crust, cover with foil and chill for at least one hour.
Top the pie with vegan whipped topping and toasted coconut.
Recipe from Earth Balance Cooking with Coconut pamphlet.