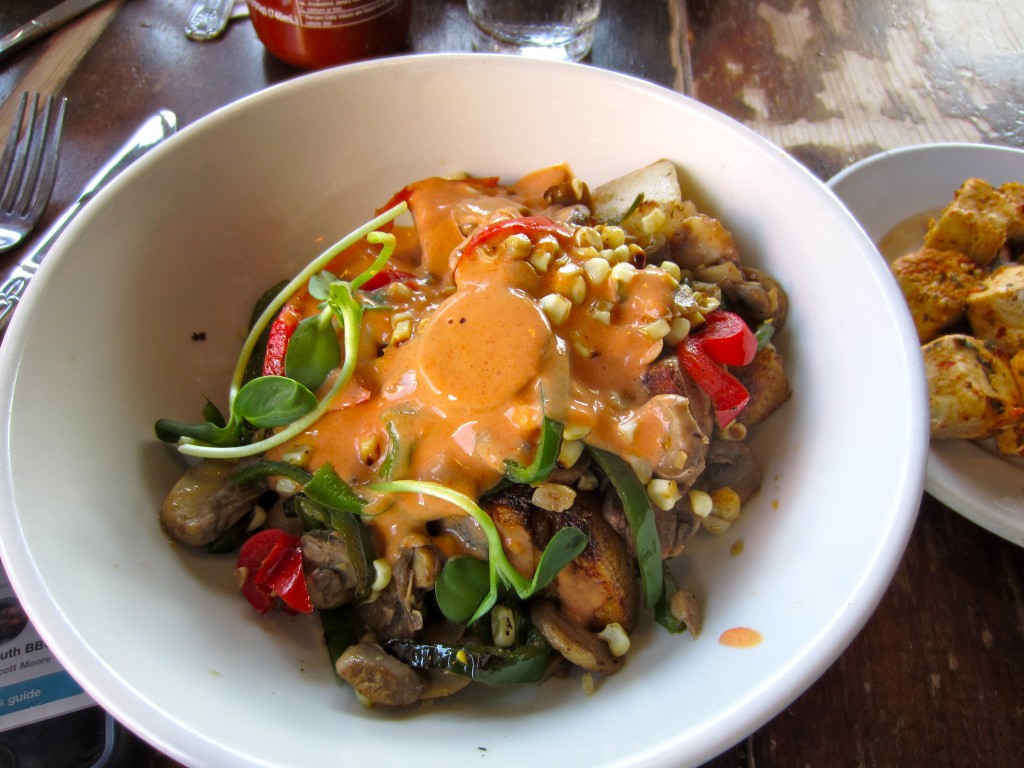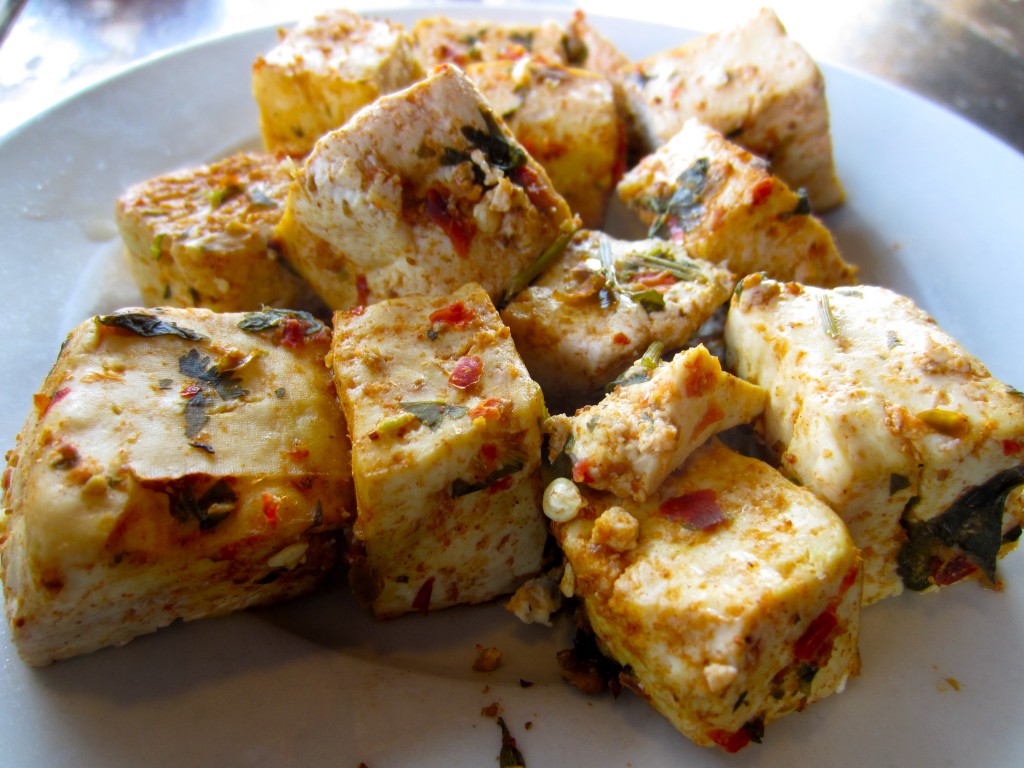 How have I lived in Atlanta for 13 years without ever having gone to Ria's Bluebird? Well, I fixed that Saturday morning. Got there bright and early to mostly beat the crowds and tried the Bionic Breakfast with a side of spicy tofu. It was delicious especially topped with sriracha. The tofu was good, but ended up making it too much food for me. It made me sad to leave some behind but we were headed out for a bike ride afterwards and I didn't want to carry leftovers.
After eating, just outside, we found this. Looks like something that could be explained by alcohol.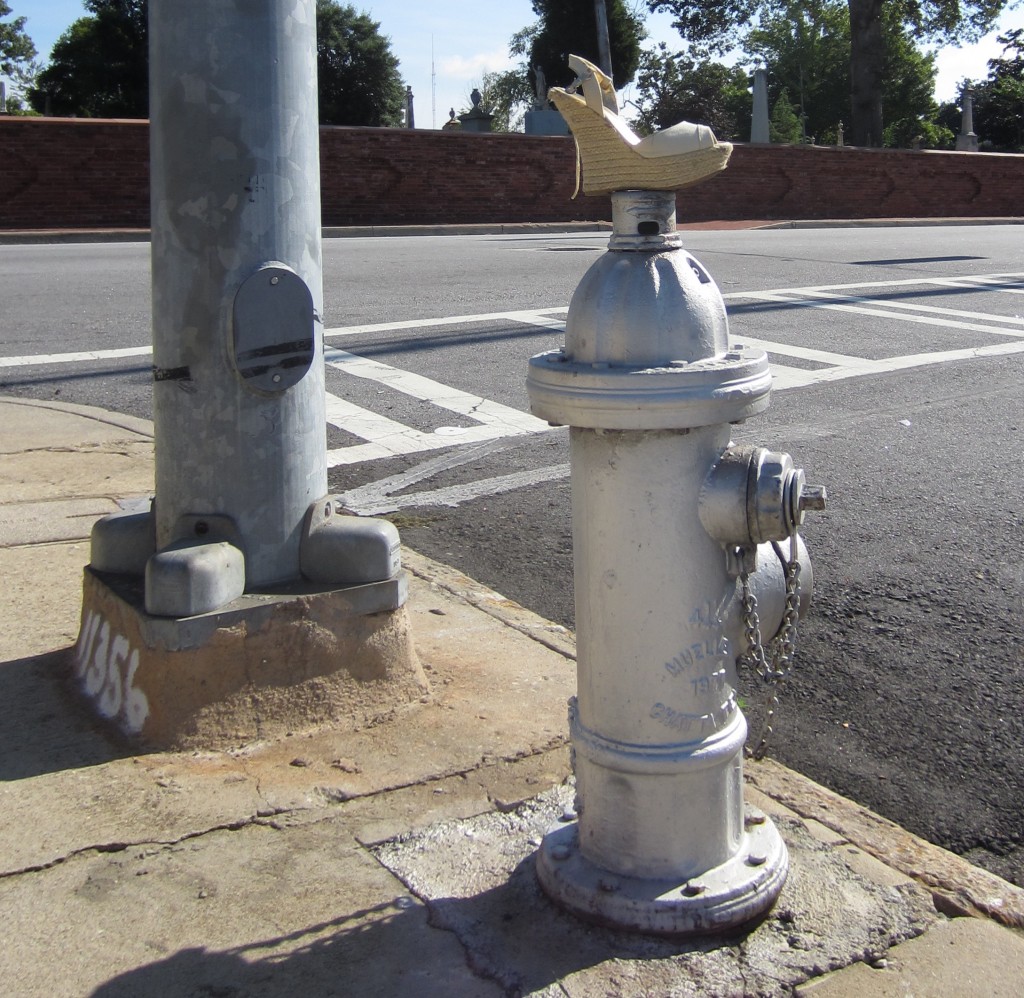 Jared and I headed out on a bike ride. We kept out Memorial towards downtown, then headed North, took Marietta St., cut back across 17th St. and headed to the new section of Piedmont Park. Looks like it is no longer a secret.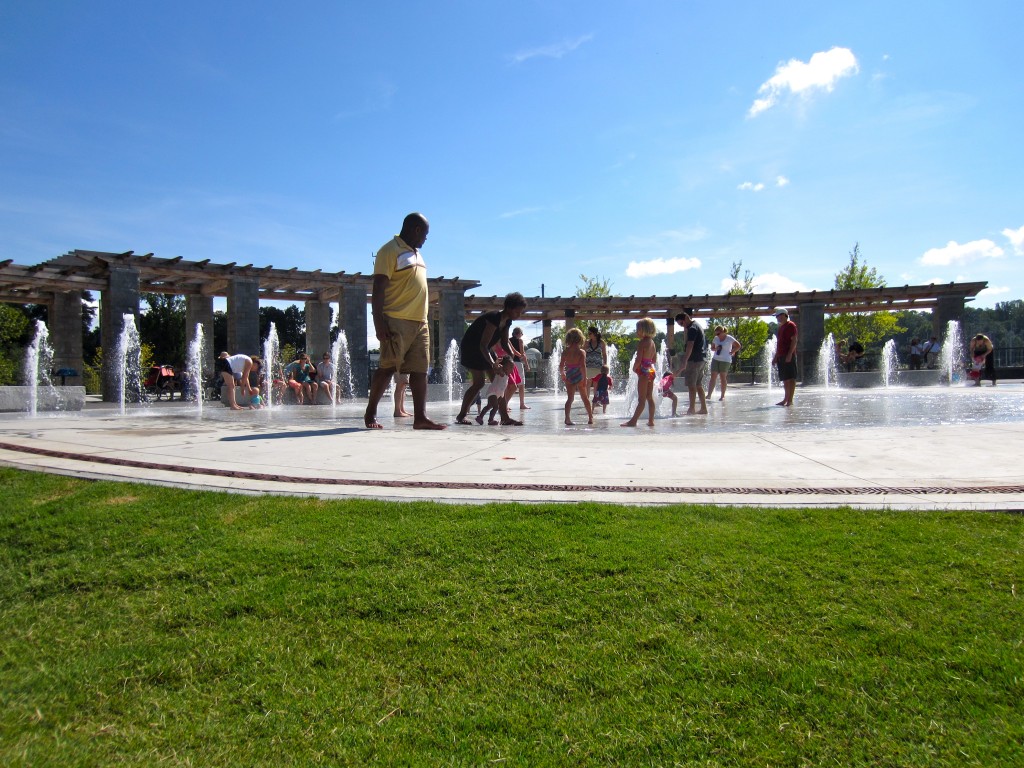 It was HOT, so a visit to King of Pops was sounding good. Except he wasn't on the corner yet. We thought about heading to the Ponce festival, but headed to The Porter instead. They open at 11am on Saturdays. Yay! Apparently beer makes a great recovery drink because I felt awesome the rest of the ride home. I ended up riding a total of about 24 miles. I forgot to set my bike computer and only got a few legs on map my ride. I really wish that app didn't eat so much of my iPhone's battery.