I don't really think of my mom as living in the country. But turn to the left out of my mom's neighborhood and this is what you get – country.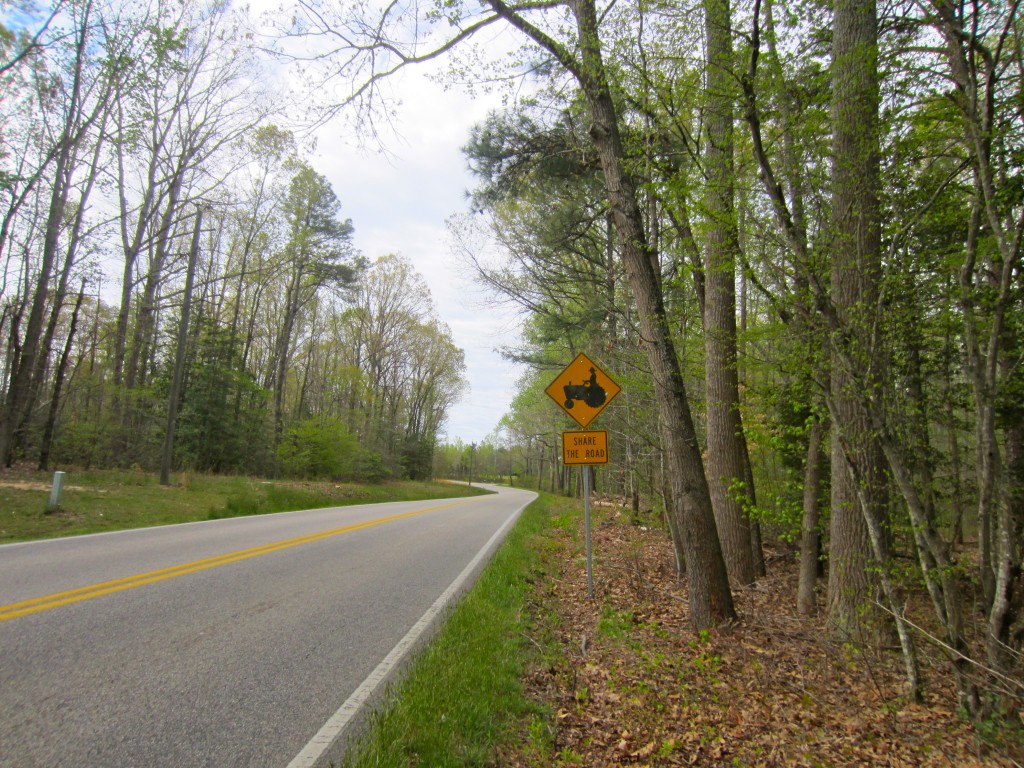 With the exception of a few short stretches, this is the kind of road I had to work with. No shoulder. And sometimes no white line on the edge. These roads have a speed limit of between 45-55 mph. I was a little concerned, but didn't need to be. South Chesterfield County, VA drivers were very respectful of my space and didn't crowd me or yell redneck things out the window. I even had someone stop to make sure I was okay while I was eating a snack.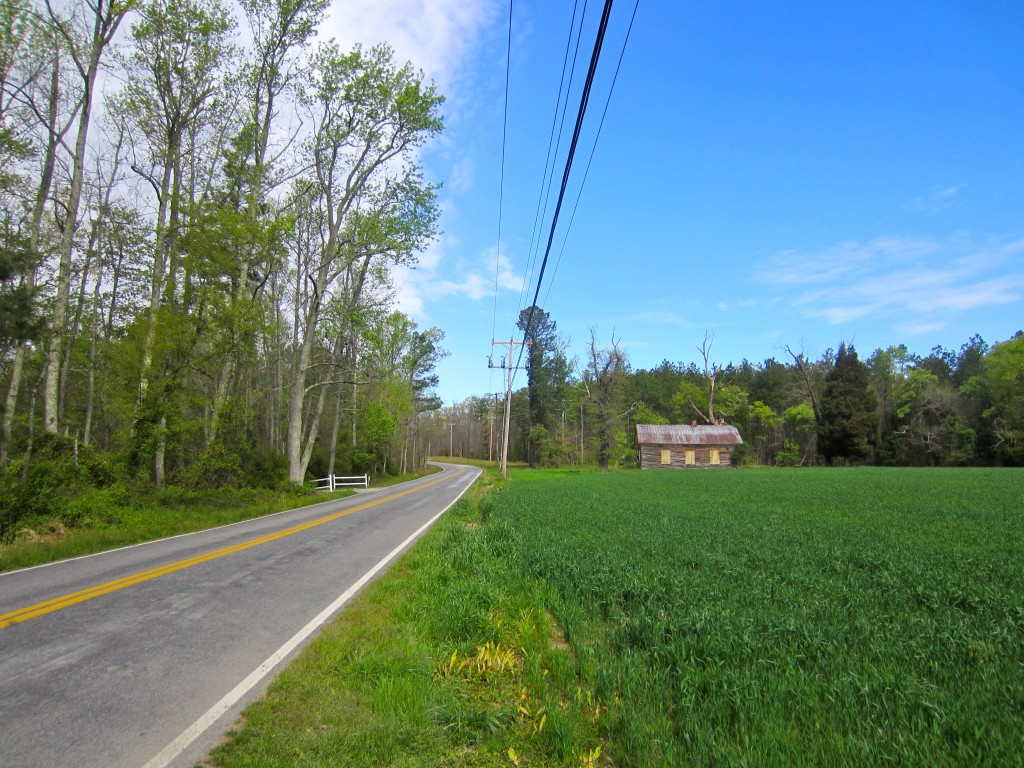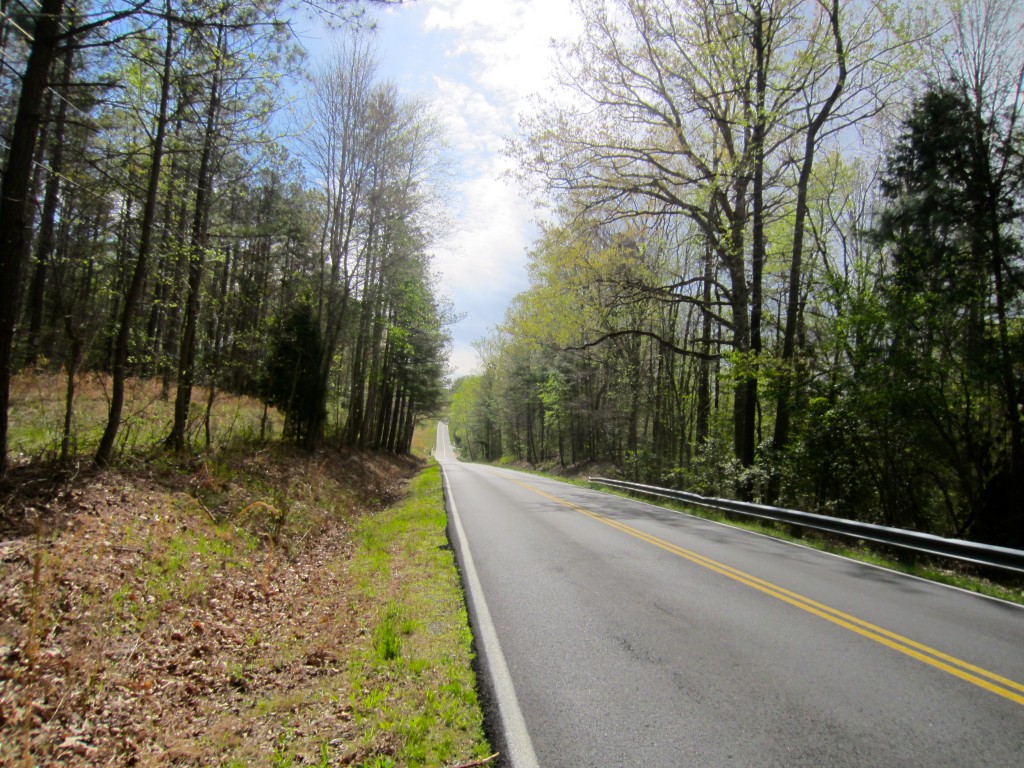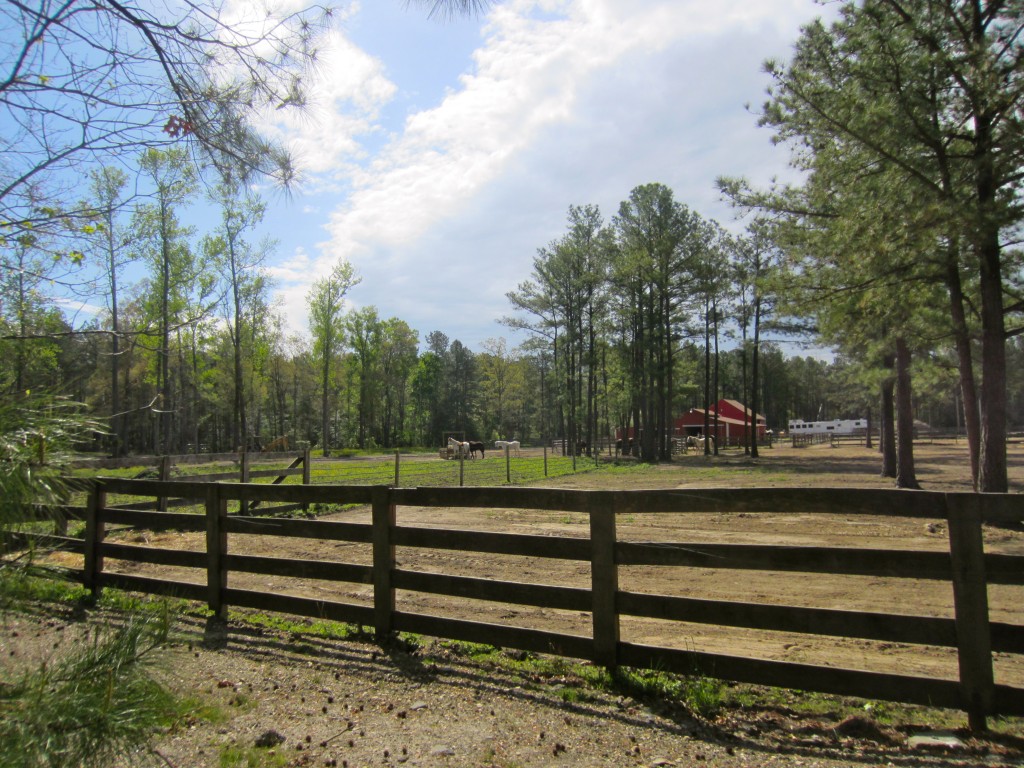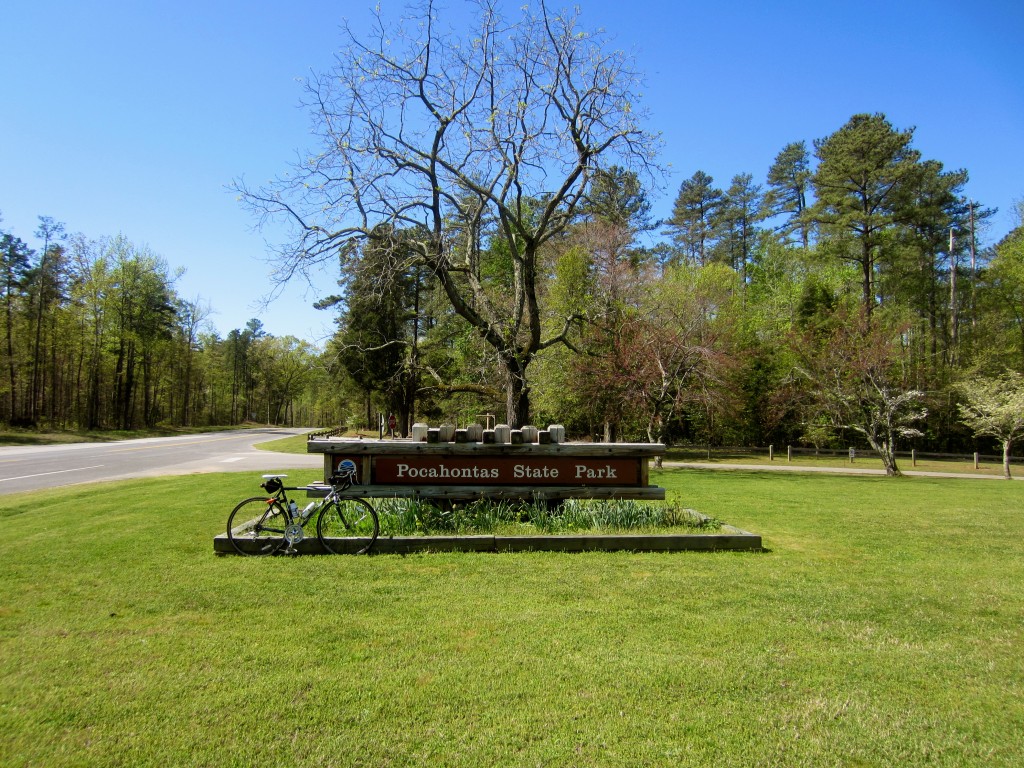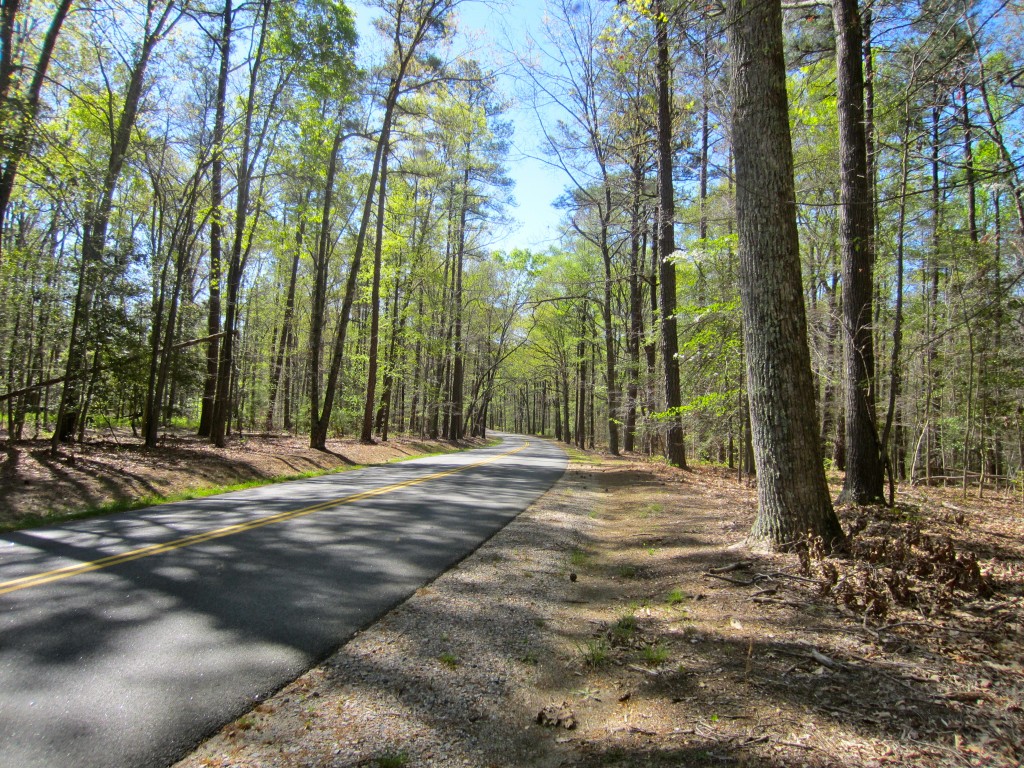 The temperature and humidity was about perfect. I wasn't even sweaty at the end of the ride. The hills made my knees a little cranky. Probably because I forgot about my granny gear until the last half of the ride.
Lots of animals … goats, a chicken in the woods, chicken houses (sad face), and a bunch of horses. At one point a turkey vulture flew towards me and then over my head. So huge! I was glad he was alone, though. A group of them might've made me wonder if they were waiting for me to become a tasty snack.
There are a few more pics here.
And here's the route and a flyover view!