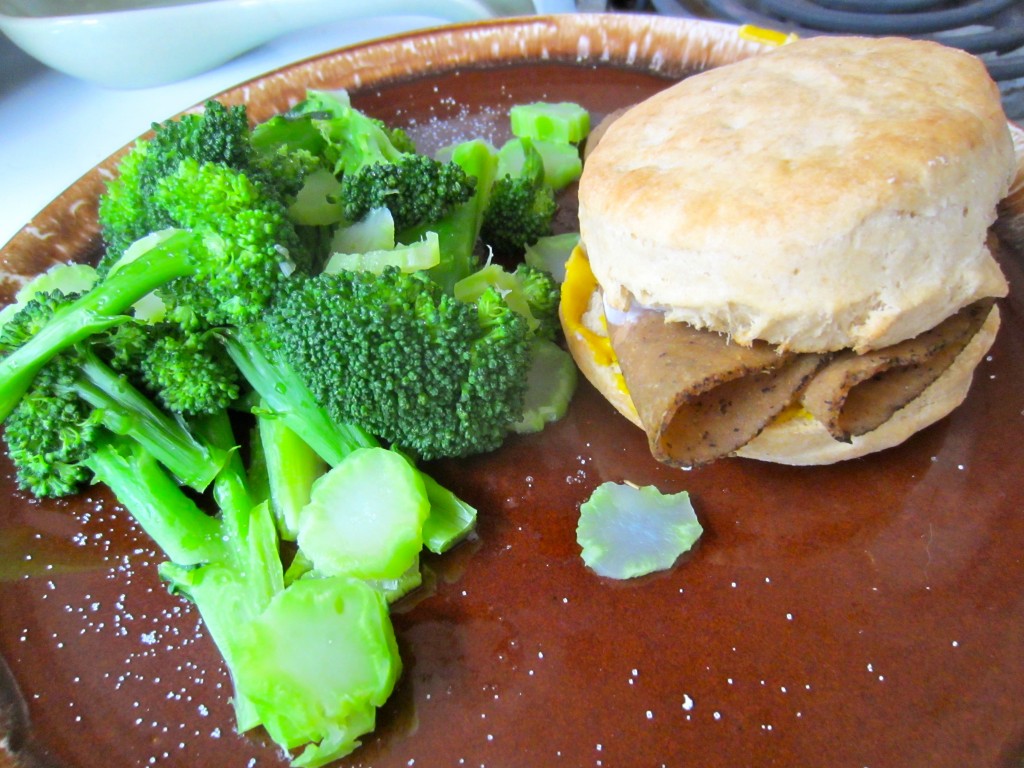 Gutenfleisher's black forest ham slices on a biscuit with a side of steamed broccoli.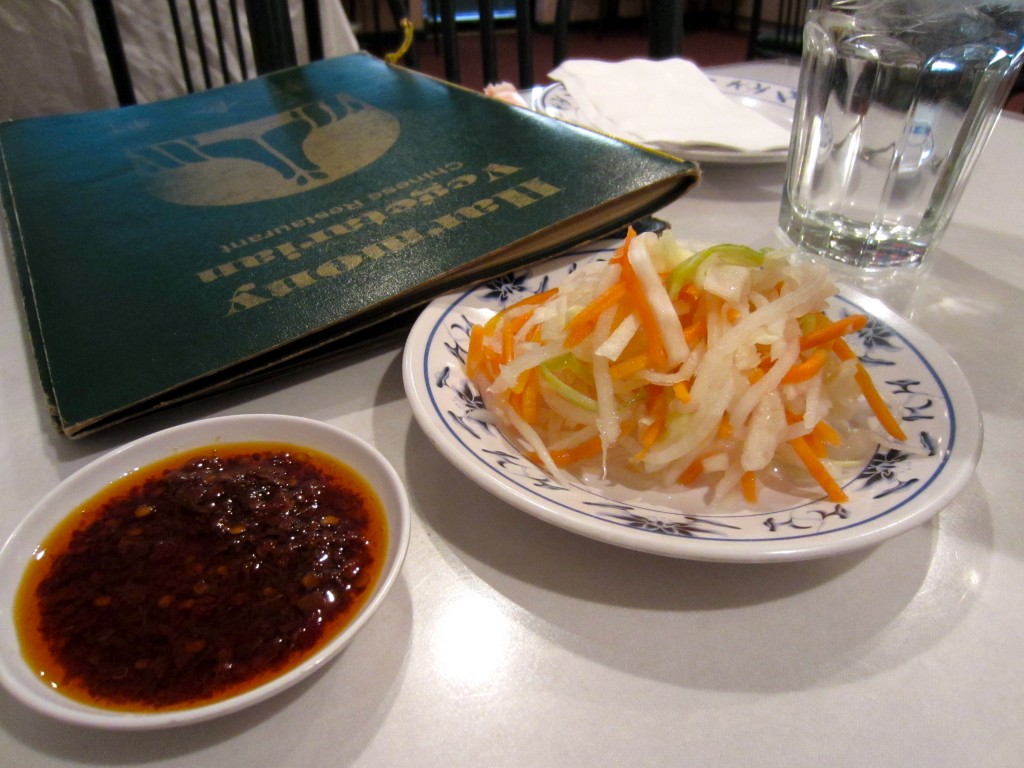 Harmony Vegetarian has been around for a long time. I think I've been going here since I moved to Atlanta in 1998. They have an extensive menu with all sorts of fake meats. I'm a big fan of the Kung Pao Chicken, sometimes I'll get one of the veggie fish dishes, but this night, hanging out with the awesome Saluzzis of Cosmo's Vegan Shoppe fame, I was craving soup. Right, so, I make soup at home and apparently haven't had enough so I've got to eat it out too. Wait, I'm skipping ahead. First I started off with a Chinese Pizza (scallion pancake.) Harmony's is full of extra-fried goodness. If someone told me they deep-fried these, I wouldn't be surprised.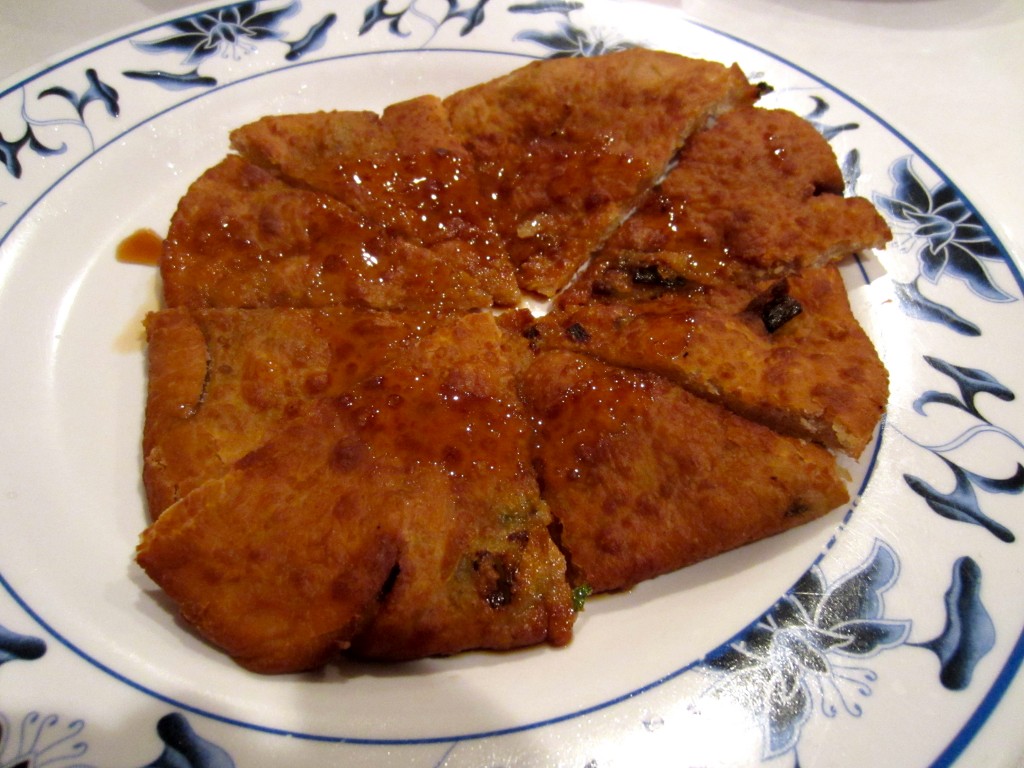 Now, back to that soup. Not just any soup, but Ham Noodle Soup. Smoky ham, broccoli, carrots and noodles in broth. In a huge bowl. I always have leftovers. Yay! Okay, so there's a weird quirk about ordering this. You might think you'd find it under "soups" on the menu. You would be wrong. It's in the back of the menu under "noodles." There are other noodle soups there too if you aren't into the ham.