When you find yourself in the possession of three five-gallon containers of peaches, you need to figure out how to get them prepped to use in baked goods in the quickest, easiest way possible. It's probably too late for this season, but now you'll know what to do next Summer.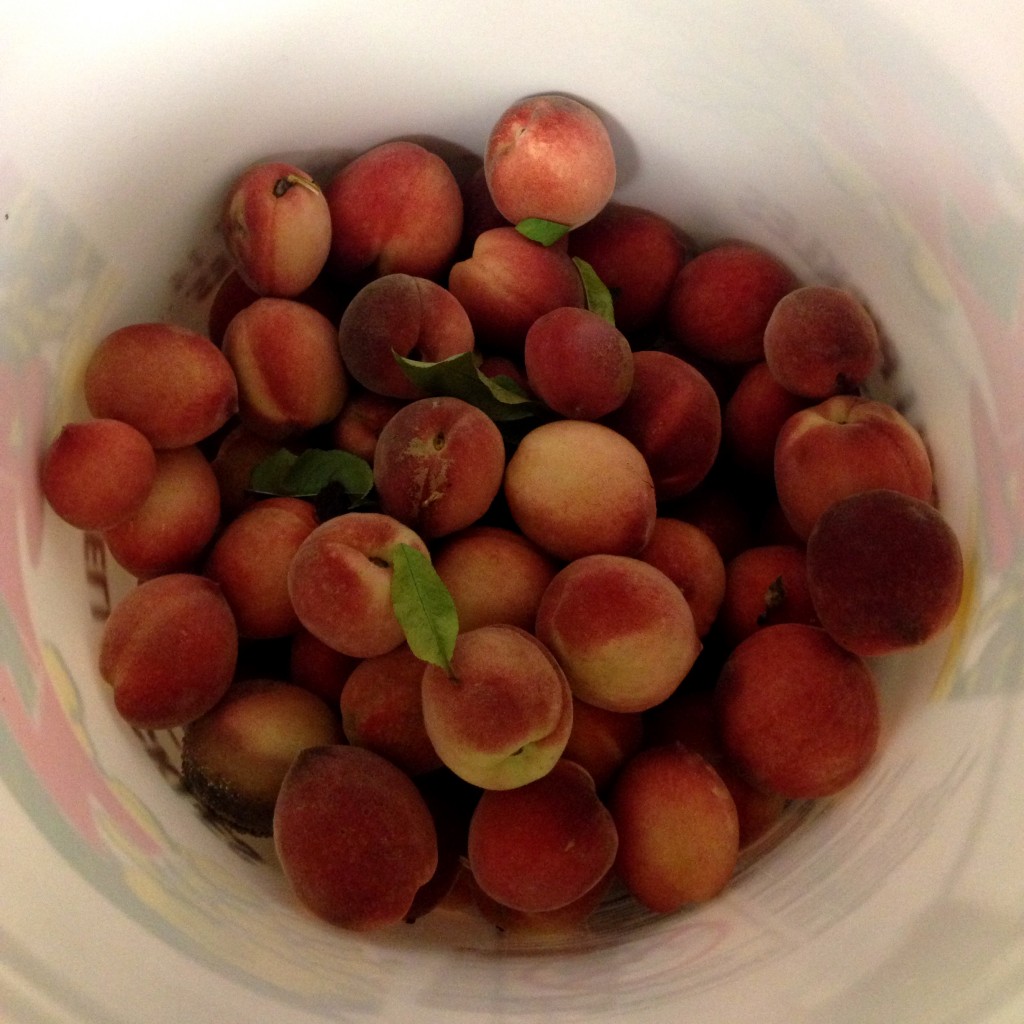 First, cut an "X" in the bottom of the peaches.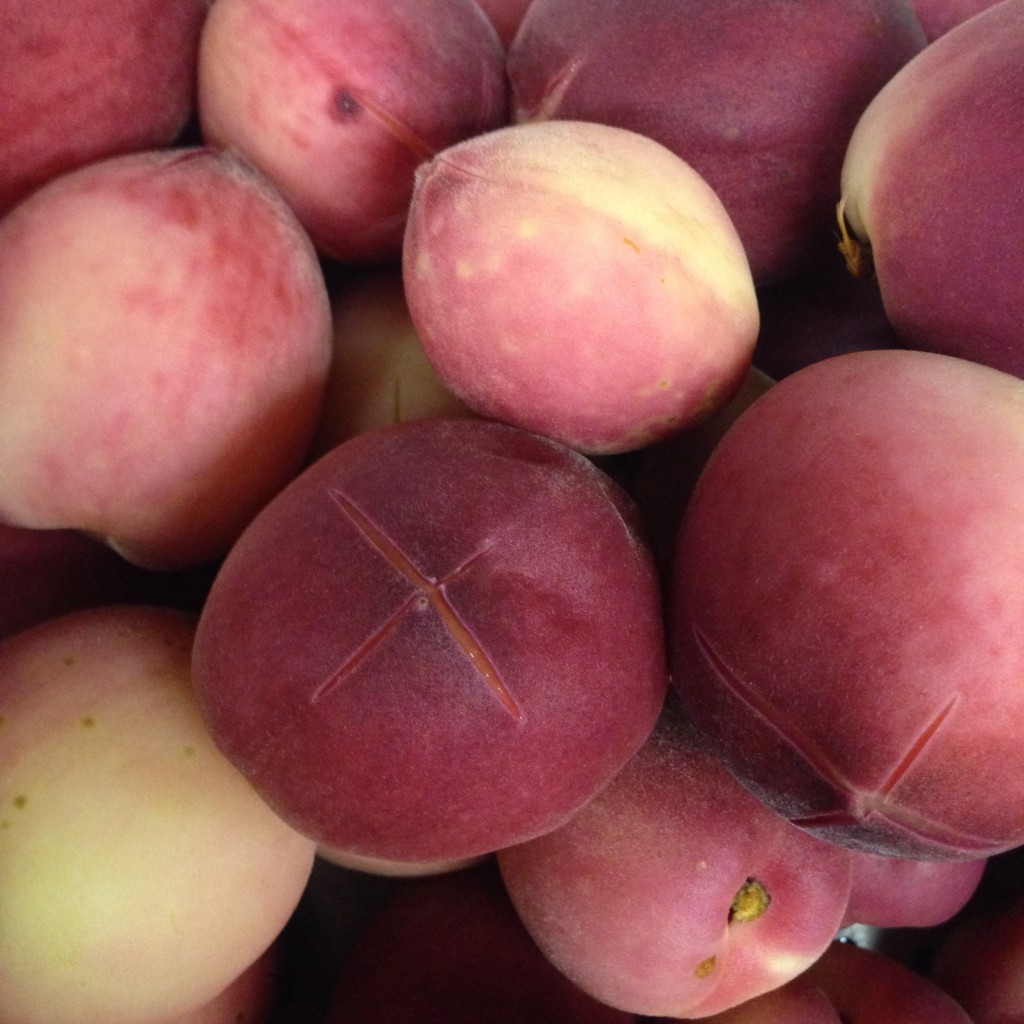 Then blanch the peaches in boiling water for a minute or two.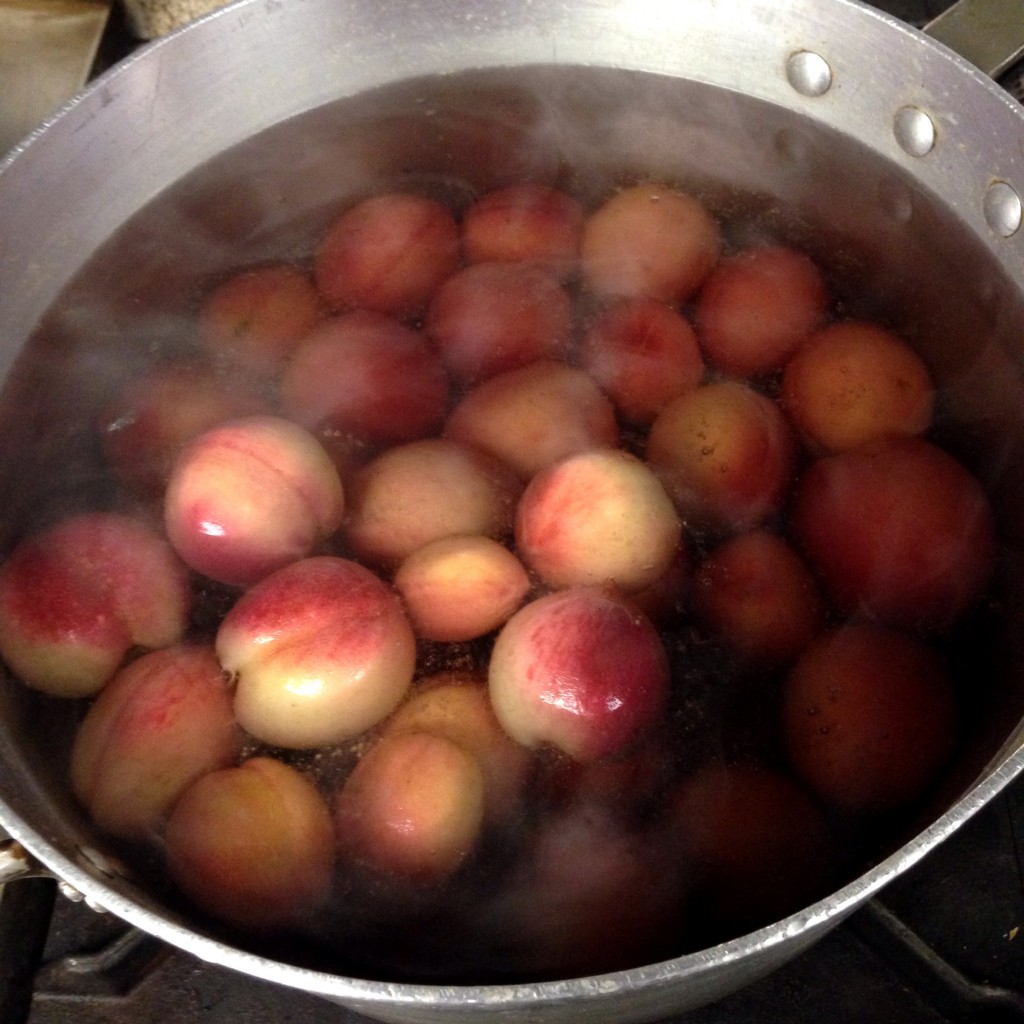 Then plunge the peaches into an ice water bath.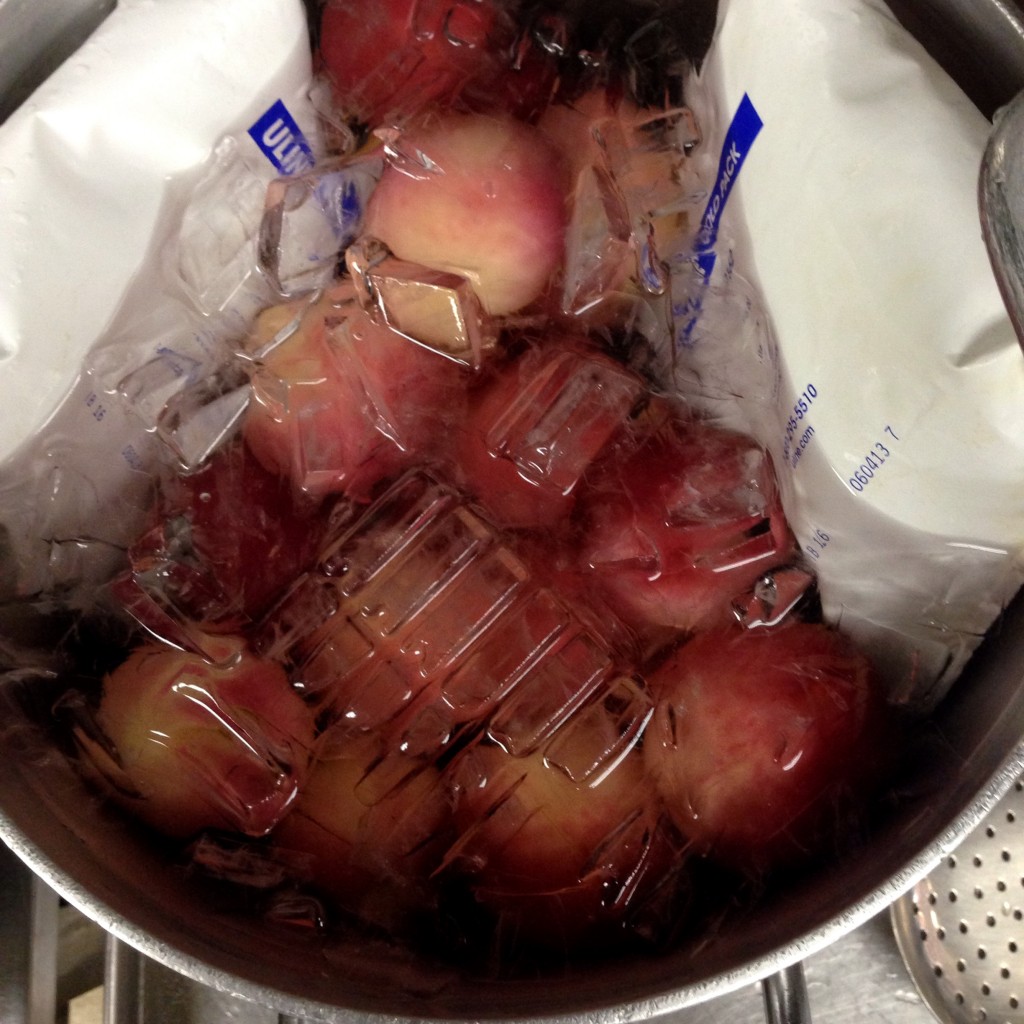 Now the peels should slip right off. If you're lucky, you'll have the kind of peaches that release from the pit easily too. If not, you'll have to slice them off the pit. But hey, at least the peeling was easy, right?