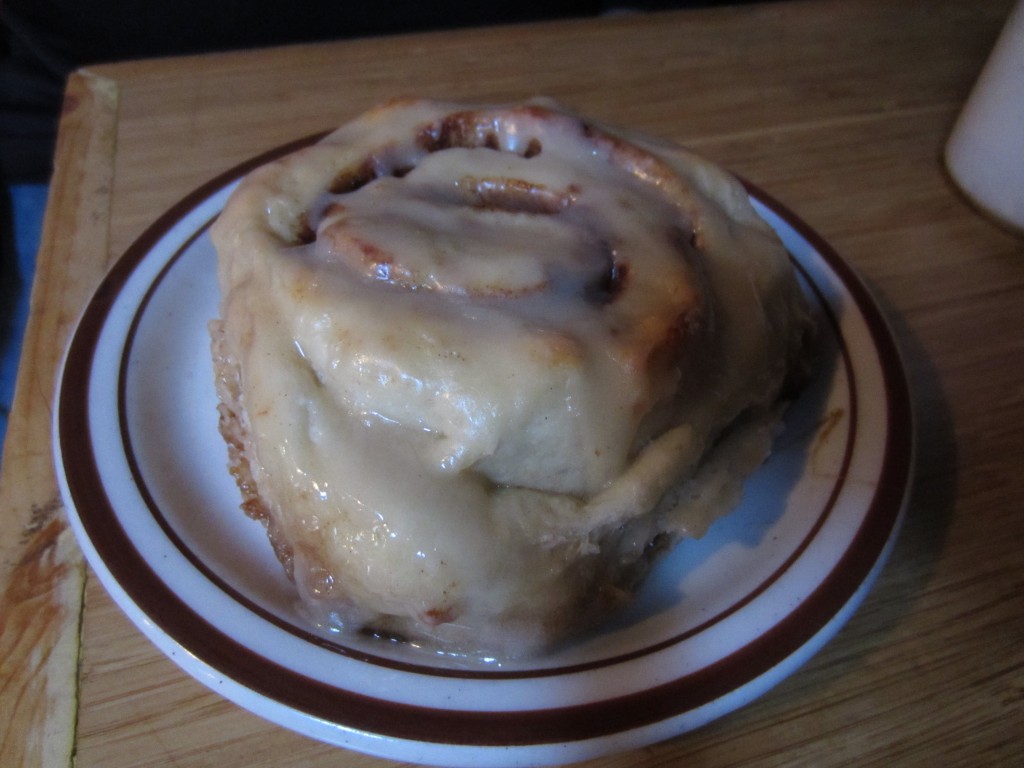 Apparently cinnamon rolls grow on trees in Seattle. When we got to Wayward Vegan Cafe they had a whole pan of these things sitting right next to the register where you order. Really? How the hell can you avoid ordering that when it's staring at you like that? The answer is, you can't.
Hillbilly Omelet: filled with sausage and hash browns, covered with gravy, deep fried potatoes on the side. Oooof.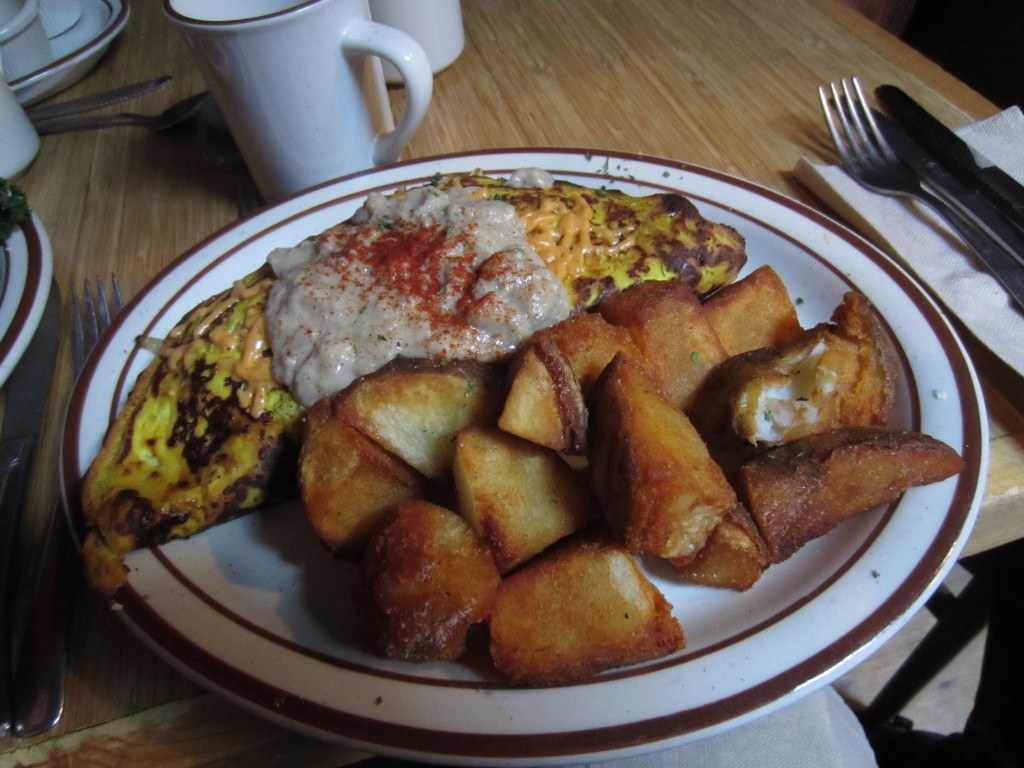 Kevin got Seitan on a Shingle: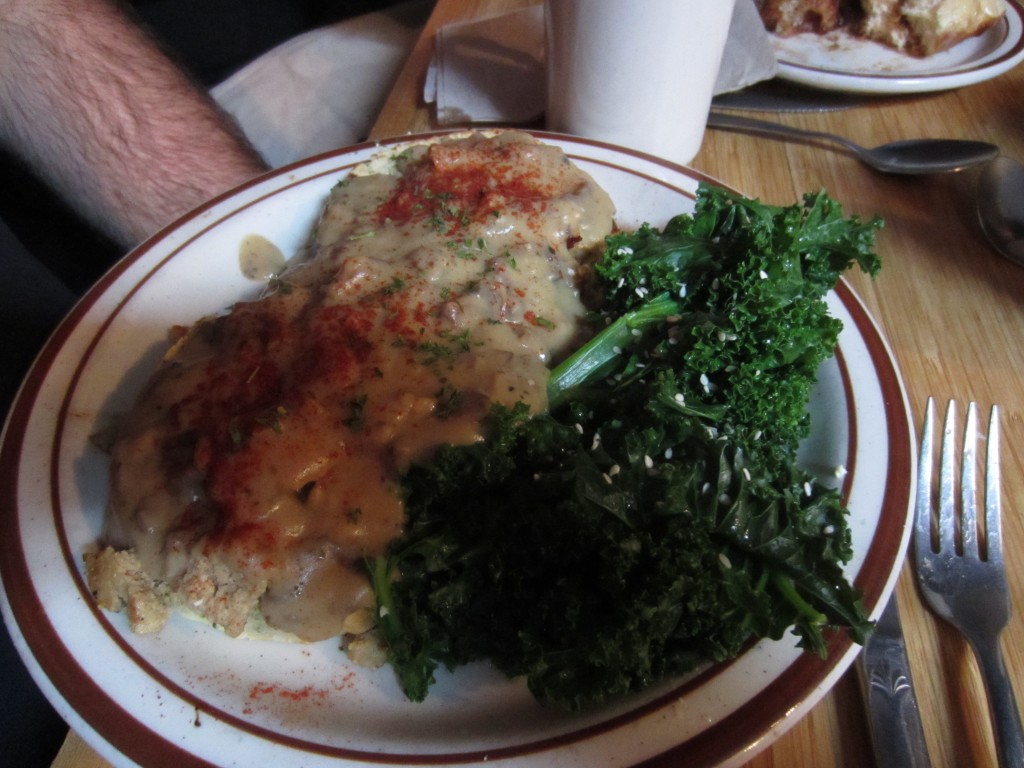 Jared models his Country Fried Steak: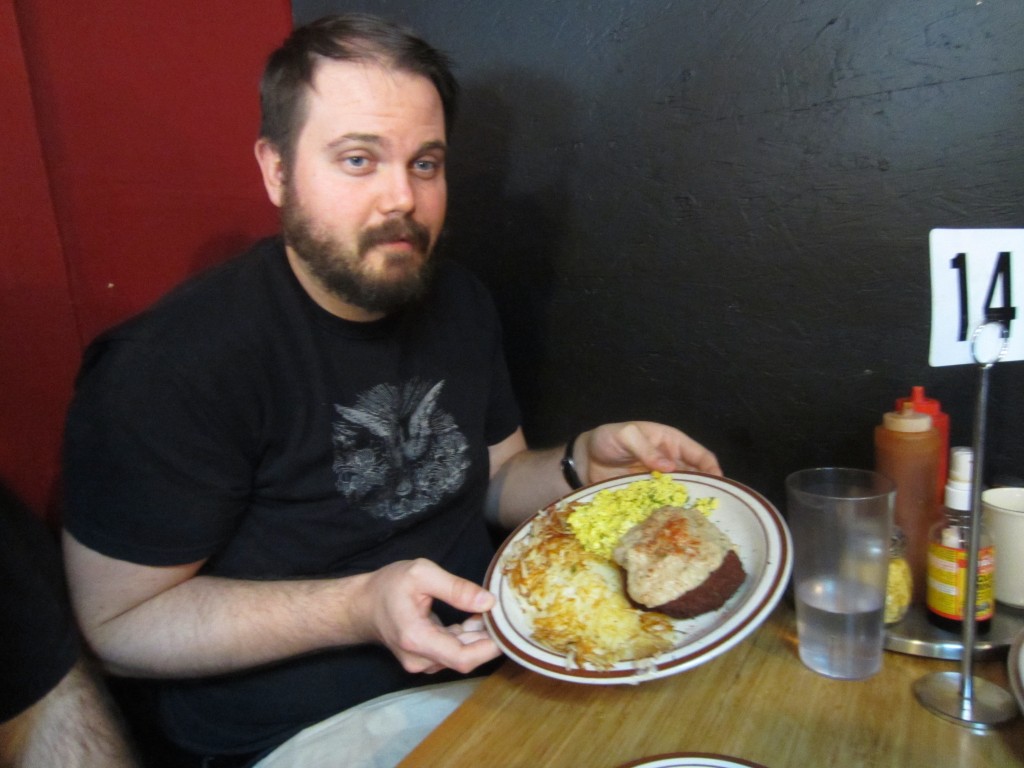 Beth displays her French Toast: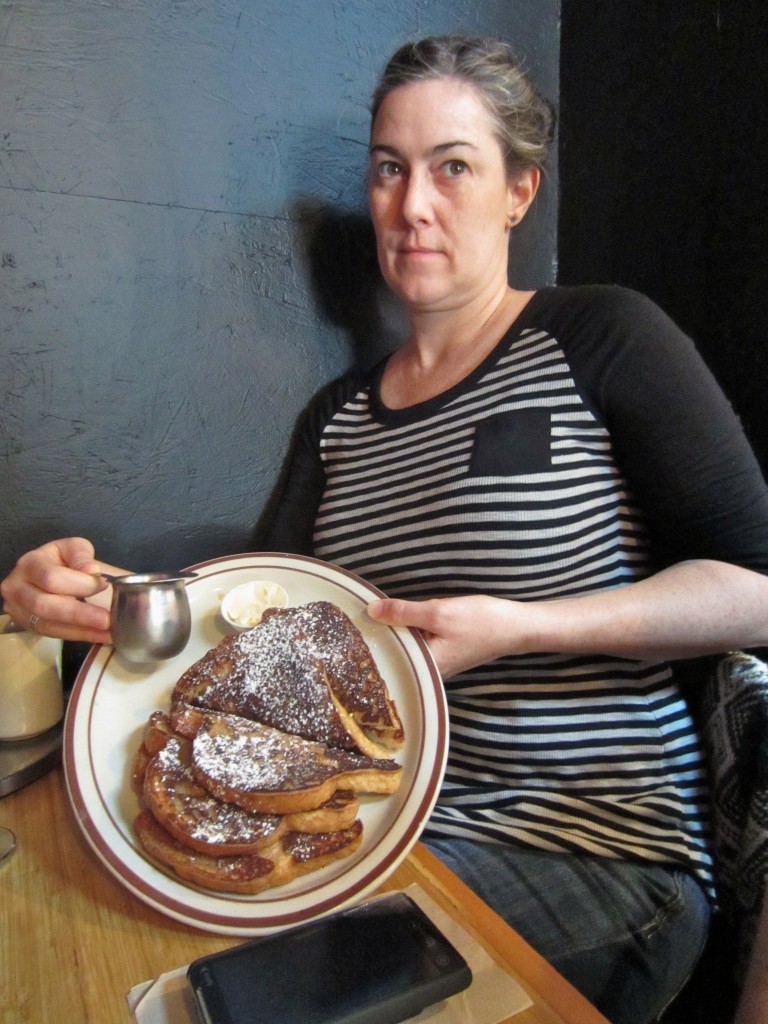 Kevin offers up his grits:
And here is Taylor molesting his burrito, not sure which one.