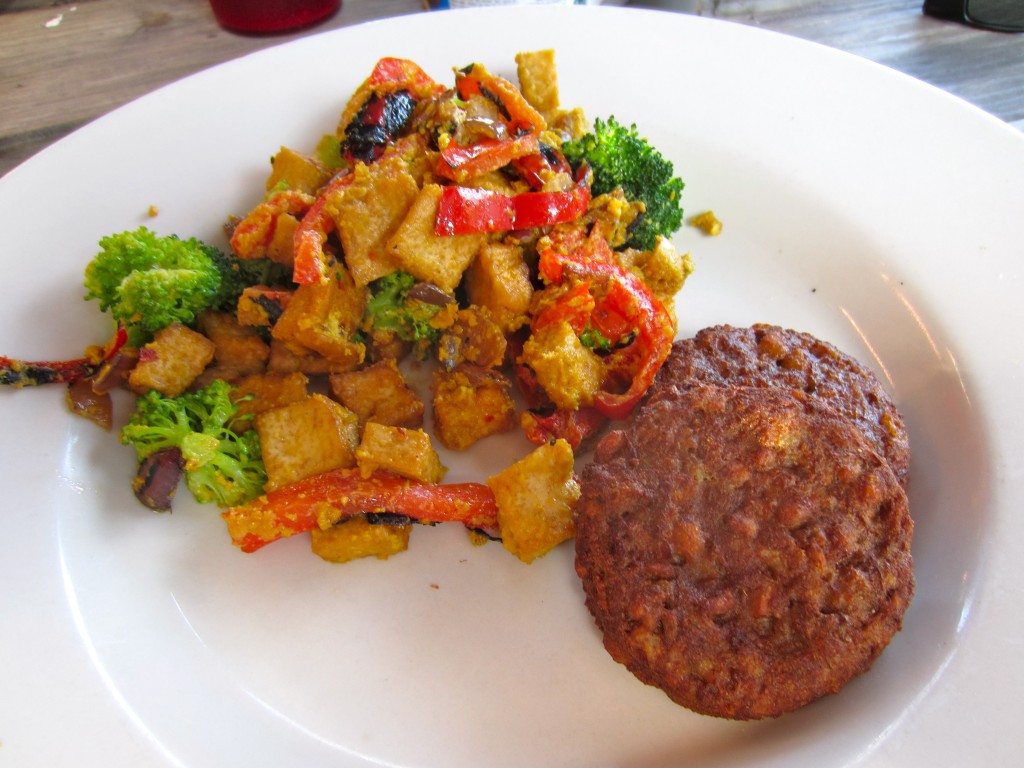 We needed a lazy Saturday this week. Enjoying brunch at an outdoor table while leisurely chatting with friends seemed like a good idea. Saba is not even vegetarian but they do have some vegan options for brunch, lunch and dinner. So we headed to their Emory Village location. I'm a fan of their tofu scramble. Crispy fried tofu covered in nutritional yeast with lots of vegetables. All that broccoli means it's healthy, right?  They also have a vegan french toast option that's a rarity around here.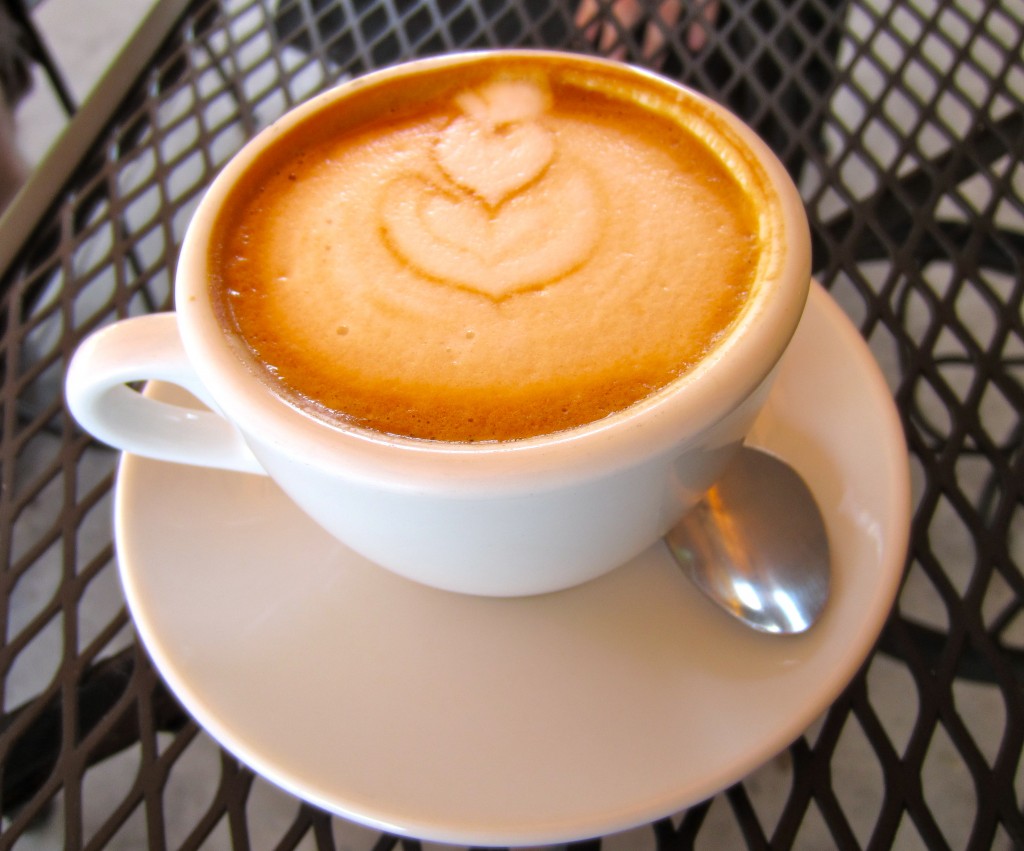 Afterwards, we wandered around the corner to Steady Hand Pour House for coffee. And more patio settin'. That there was a perfect soy cappuccino. Kevin had a mocha made with artisan chocolate made for them by Sugar-coated Radical. This batch had ginger and peppercorns. The mocha was good, but I prefer a little more coffee in my coffee so I usually go with a cappuccino.
Dang it, I feel so bad I haven't been able to get around and visit more VeganMofo blogs. Today I'm definitely going to try to do a little poking around to see what's up.