Kevin, Simon and I stopped in to Chat Patti for a late lunch and we got strong armed into ordering the thali. Hey, it was $8.99. How could we not? We each got a plate of what I call Indian nachos: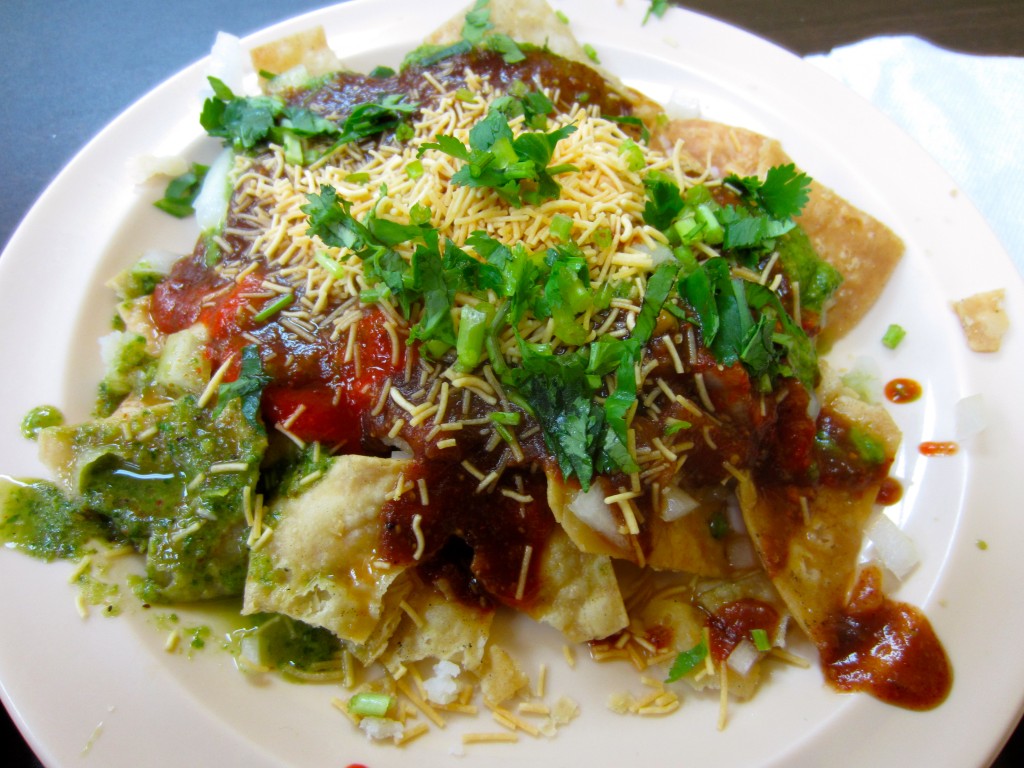 Fried bits covered with various condiments. Mmm. And, the thali…needless to say I took home leftovers.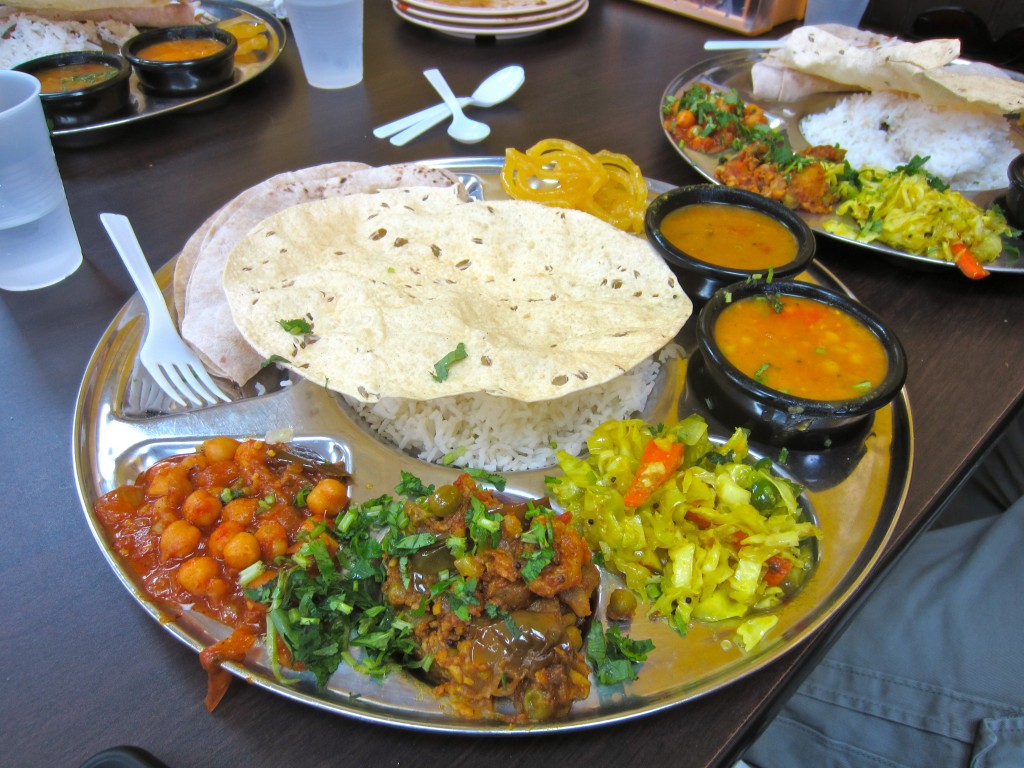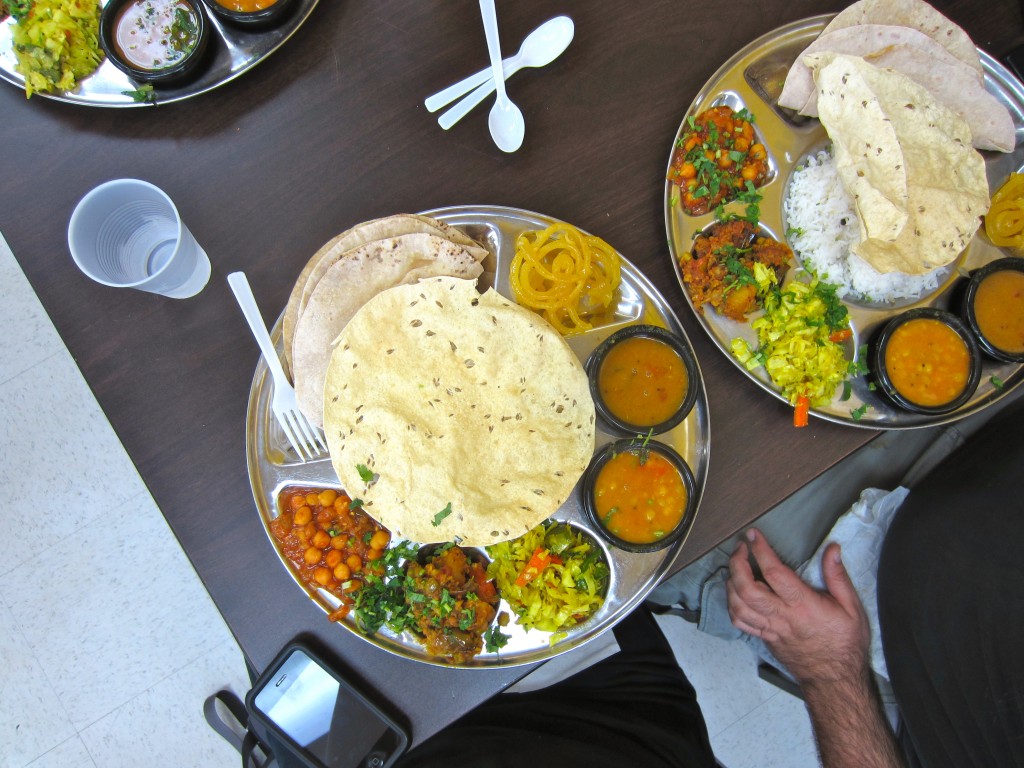 The cabbage thing, third from the left, kind of tasted like froot loops. In a good way. Nothing was super spicy this time, but that's not always the case. Vegans, just ask for no dairy and they'll set you up. I think those ring things have honey in them though, so keep that in mind.