Finally I made it out to a Vegan Drinks event AND got to eat. This month's gathering was at The Graveyard. It would've been criminal if I didn't show up considering that's 2 miles from my house. I even tried to ride my bike up there, but got a flat a block away and ended up driving. I am an asshole though and didn't socialize and instead hid at a table with friends.
The Graveyard put out a nice menu with some great options. I got the in ponzu sauce over soba noodles w/ julienned carrots and bok choy.
My only complaint is that the tofu could've used a little marinating. The only flavor I could get off of it was the sesame seeds and maybe sesame oil. I love sesame oil so that's not a terrible thing. The amount of food was perfect and left a space for dessert. We had the choice between a duet of sorbets or coconut cake. CAKE.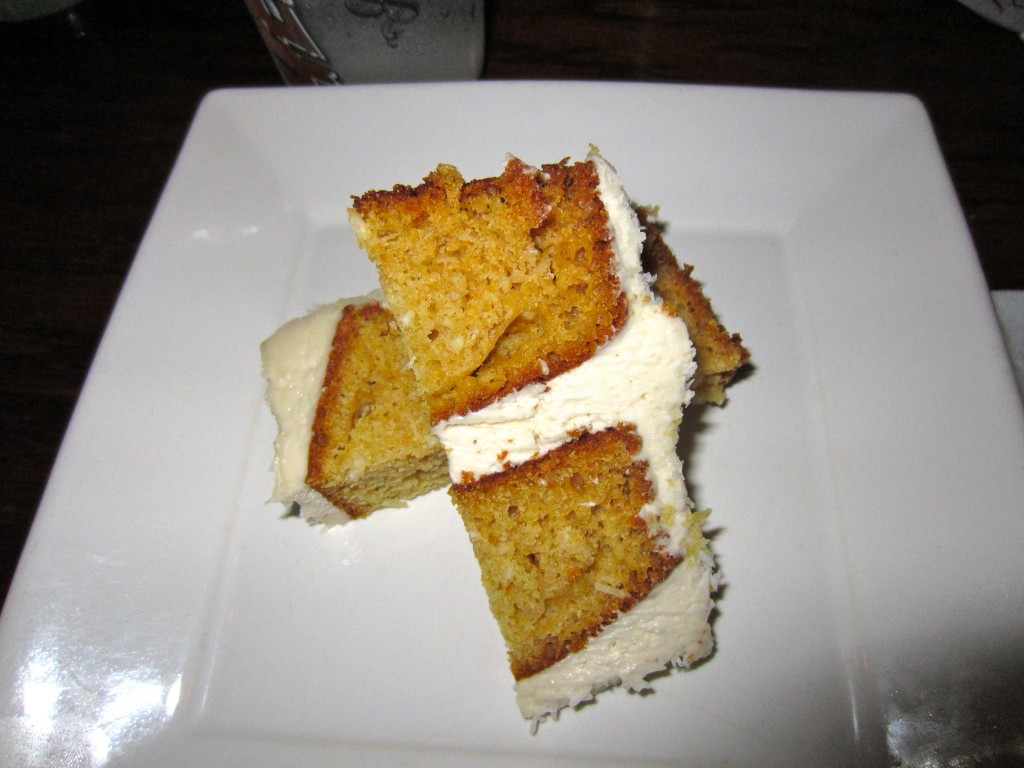 Lovely, dense, coconutty cake. No complaints.
Kevin had to fly out of town and came by for a quick scarfing, so I ordered him some food in to go boxes. I had one of his wings and it was tasty as always. Get 'em Tuesdays during wing night. You'll have a few vegan sauce options. And as an entreé he had the BBQ tempeh w/ chipotle rice and sautéed spinach. I ate his leftovers the next day for lunch and they were really good, especially the chipotle rice. Looking forward to the next installment!