True, I have blogged about Alicia's Papa Chorizo Frittata before, but it was 3+ years ago so let's do it again! There were a few changes this time. It's now my habit to bump up the nutritional yeast in any eggy recipe. And I also add a bit of black salt. Instead of roasted red peppers, I just used fresh bell pepper fried up with the potatoes and chorizo.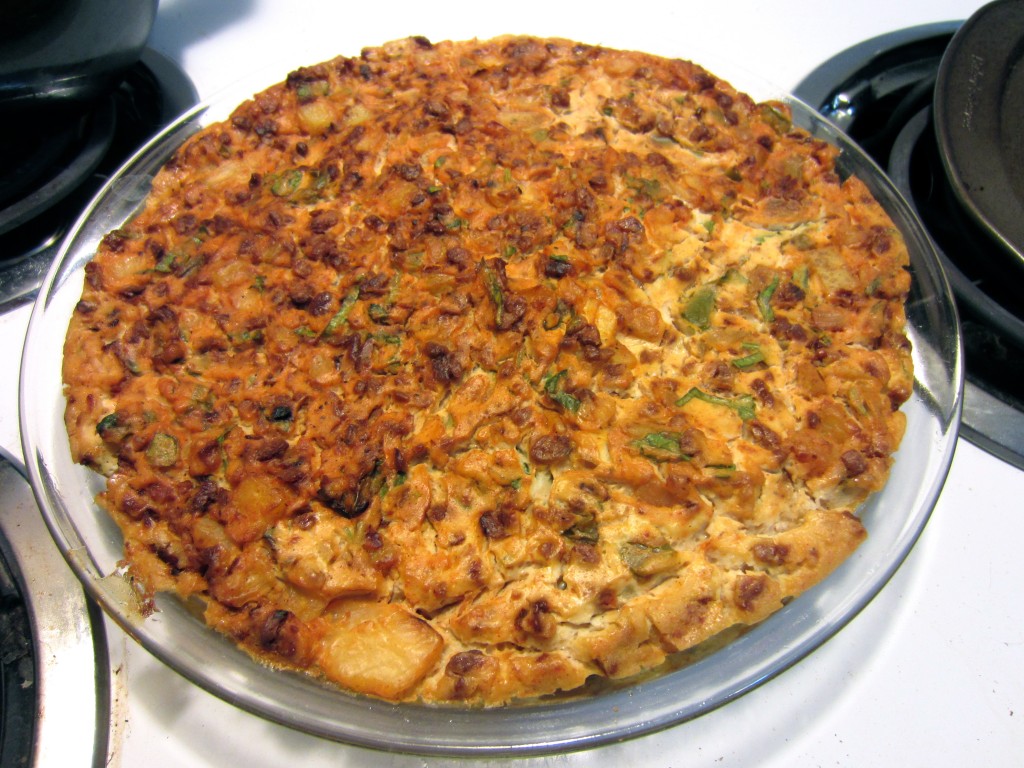 This makes an awesome potluck dish since it is good warm or at room temperature.
I also busted out a quick batch of biscuits to go with it.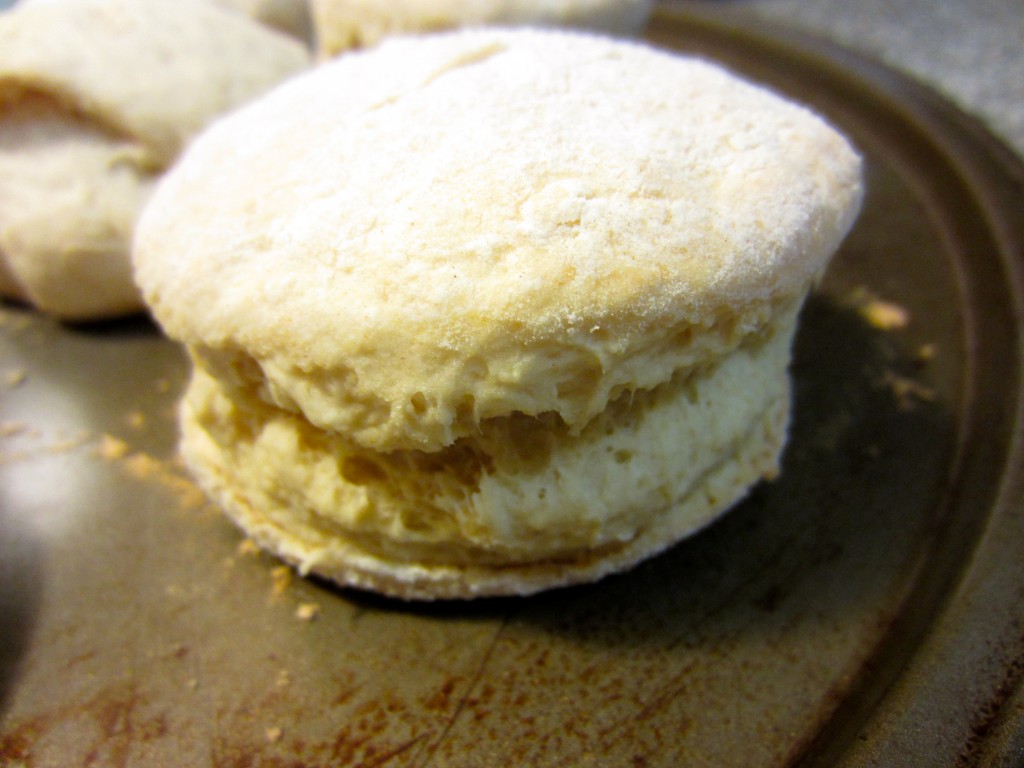 And we had a pile of raw kale salad on the side. Kale is a bandwagon I don't mind hopping on. It's delicious!