Normally we'd use this free day to go diving, but our attempts at arrangements failed. We did end up diving on Monday though.
I completely failed to get a picture of breakfast from the buffet at Paradisus this trip. Breakfast usually ends up being one of the easiest and most satisfying meals. There's always lots of fresh fruit, cereals, bread, and peanut butter. There was a smoothie station, but I just stuck with the fresh green juice they had. There wasn't any out, but the server brought us soy milk for our coffee and cereal.This is usually how it works at resorts and on cruise ships.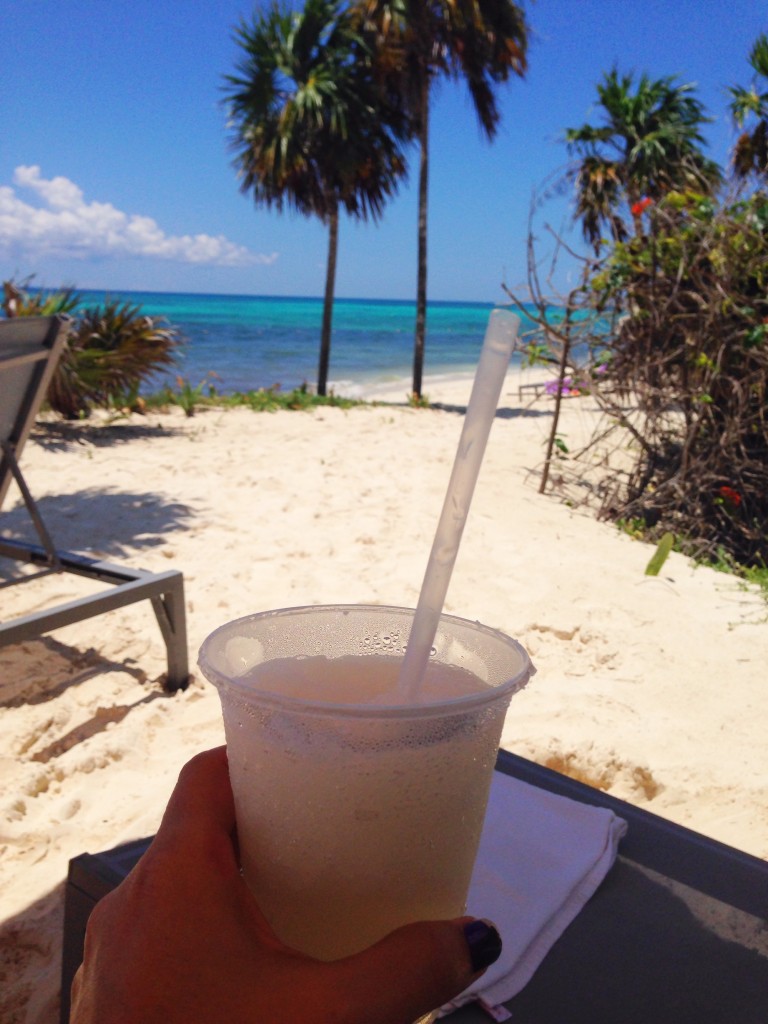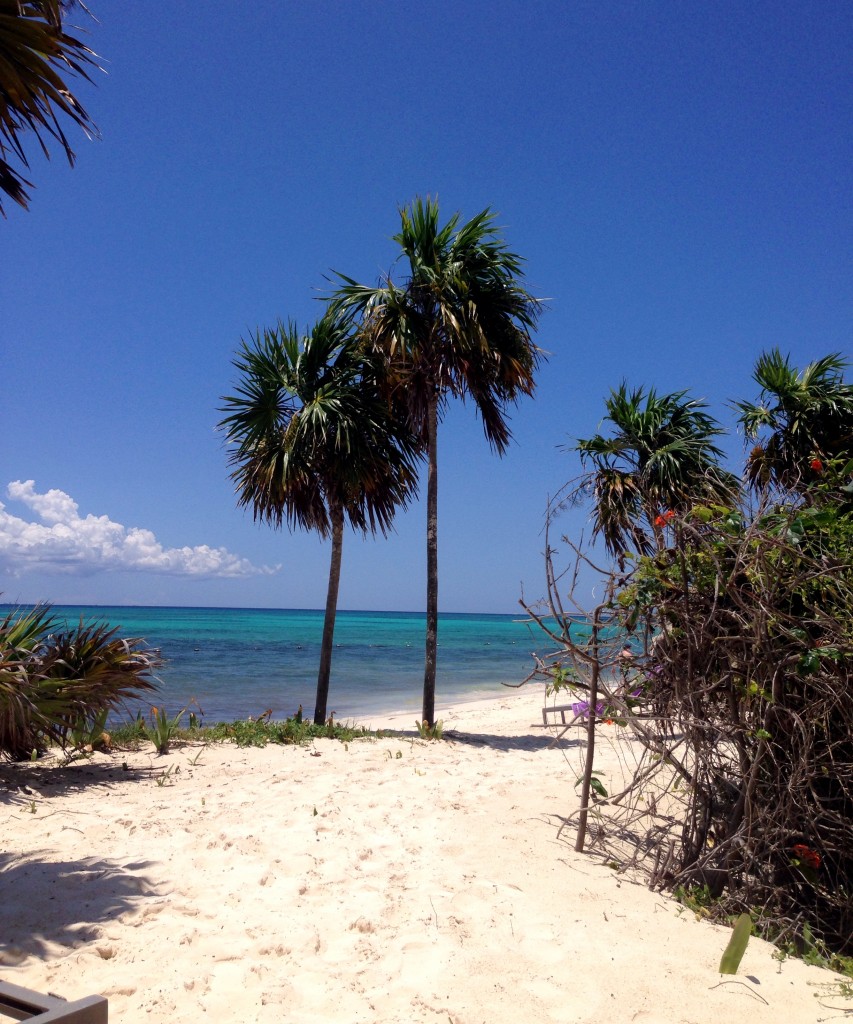 We spent the morning at the beach and the afternoon at the pool. I may have had this daiquiri before noon. Sue me. In between, we grabbed a light lunch from the buffet. As I've probably said before, the buffets are often your best bet.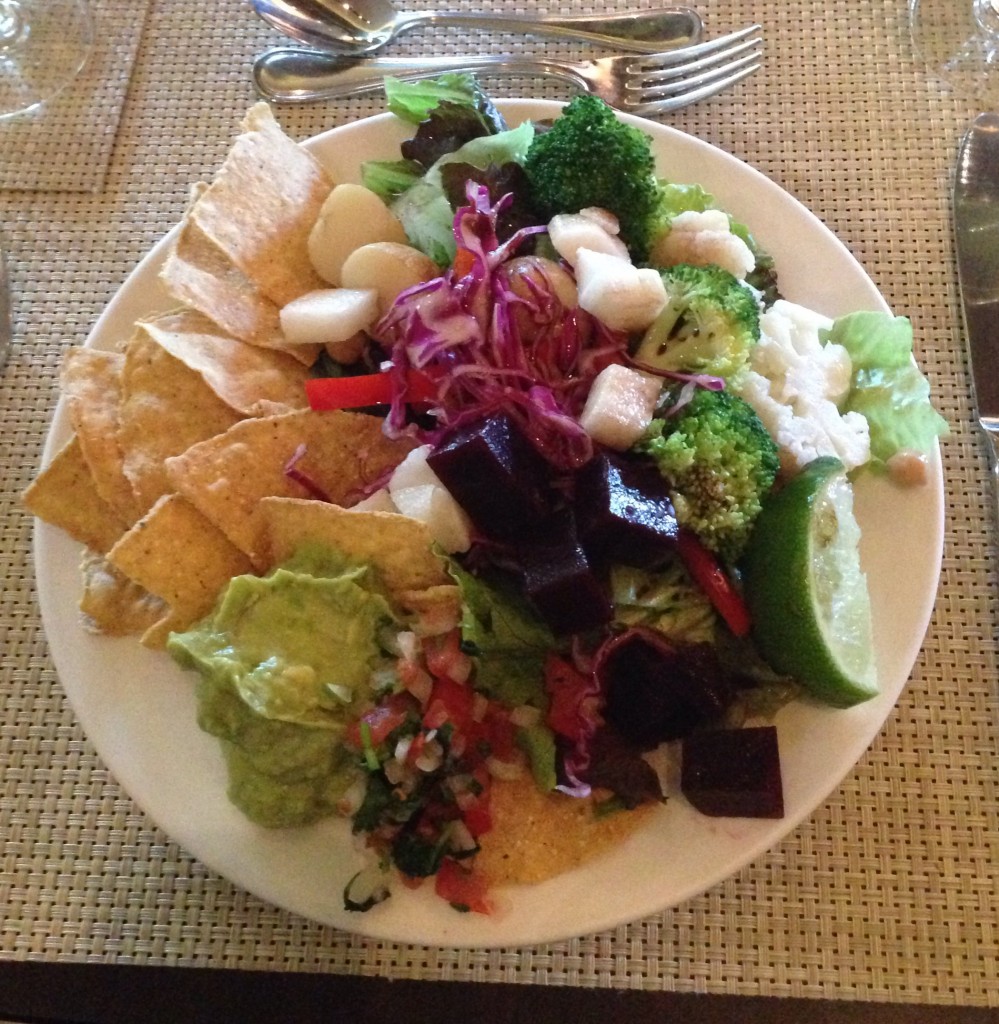 We had dinner with the company the last night. We were greeted with trays of margaritas. I had a standard one or two but then the guy somehow pawned off this electric green one on me. It was green apple, I think. It was too sweet but I drank it anyway.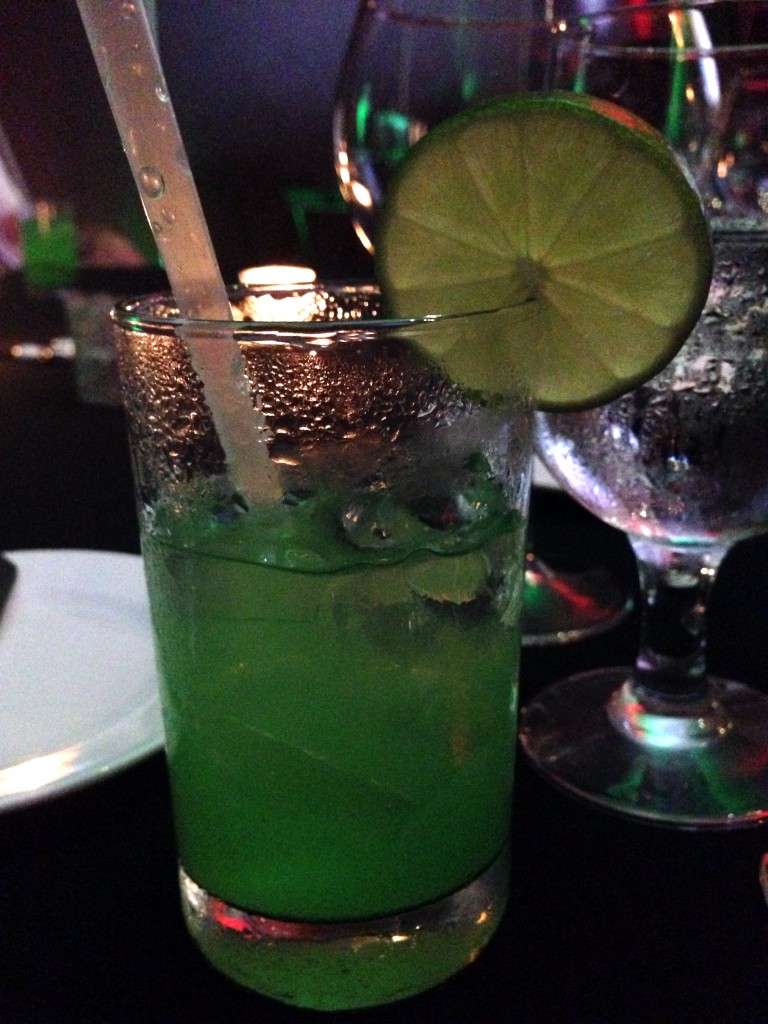 Like the first night, we went up to the buffet to get salad. They had jicama this time, yay! Also, Guacamole. Every. Meal.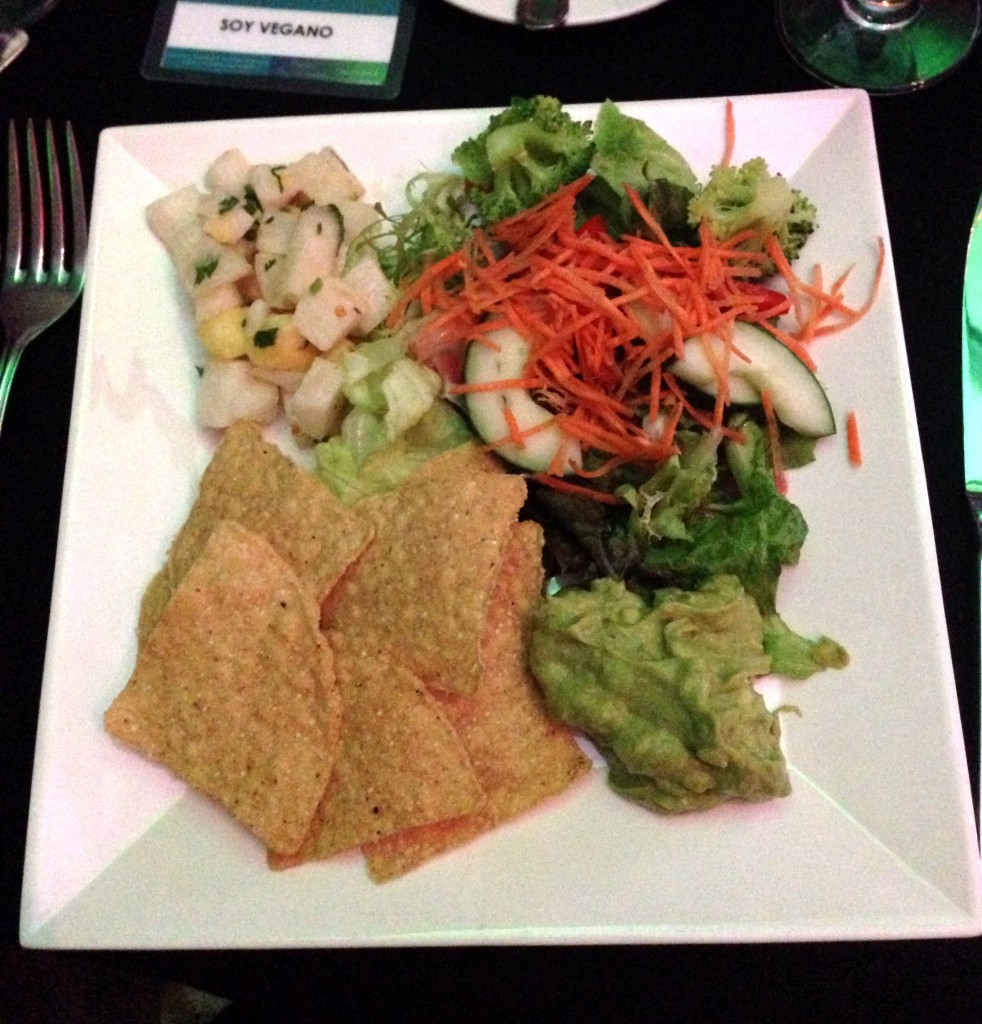 And then they brought us a "special" vegan main dish. A vegetable lasagna. It was .. okay. It's just disappointing when you know they have a nice array of ingredients to choose from and yet they choose a pretty boring dish to make.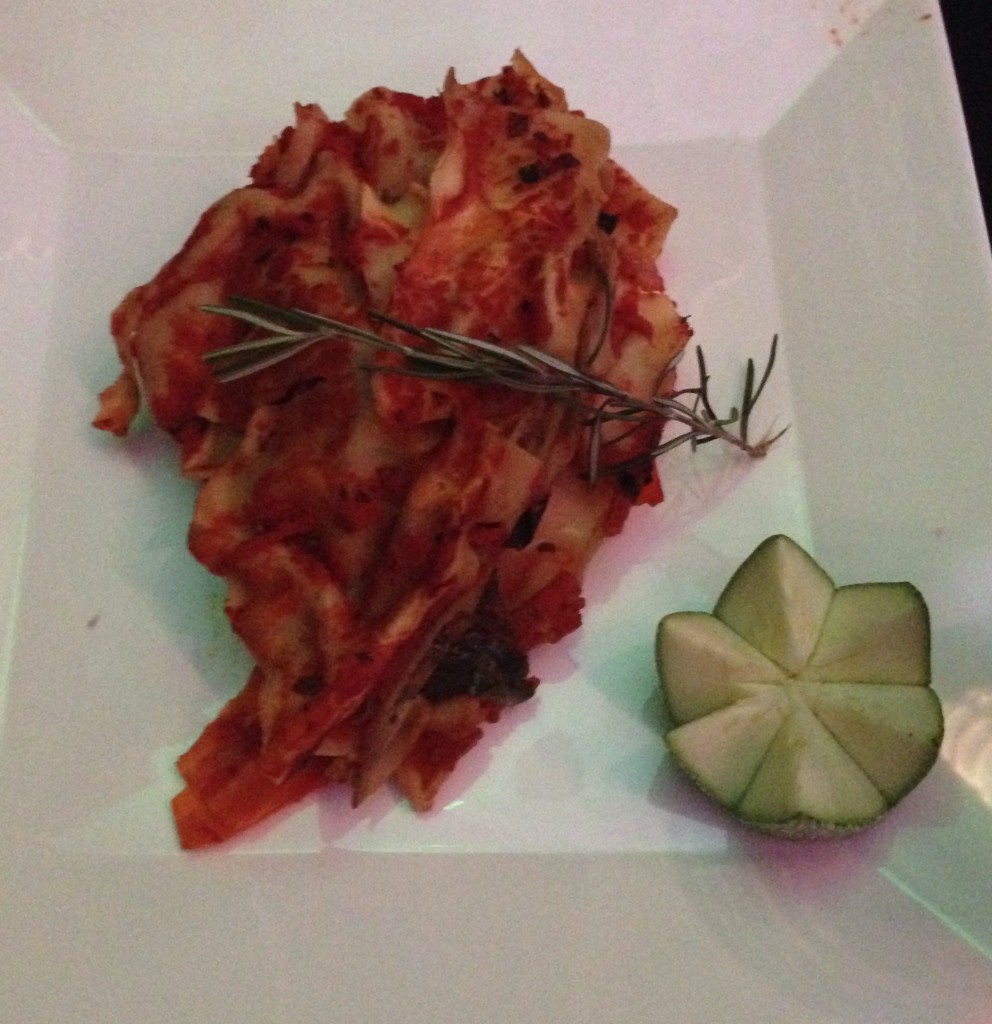 In general, I'm just glad there was enough food we could eat. But these resorts aren't cheap. A quick search of the resort's site quoted me $340/night. Who knows how much Kevin's company is paying. Unless we were both heavy drinkers, it just isn't worth that much for us to ever consider staying at one of these resorts on our own dime. Especially when you see in upcoming posts what we got for less than a third of that.
Anyway, the bottom line is that as a vegan if your company takes you to one of these resorts, you will be fine, but the vegan food is generally not at the same level as what they serve everyone else.