Playa Del Carmen, Mexico is super vegan friendly. As I covered in my two previous posts, resorts are not your friend but Kaxapa Factory definitely is. This post will cover all the rest of the vegan food in Playa Del Carmen, at least the food that went in my mouth.
First, you need coffee. Well, I need coffee. Yeah, there's a Starbucks. Yay. But there's also a local chain called Ah Cacao Chocolate Café. They've got soy milk and a couple of things marked vegan right on the menu.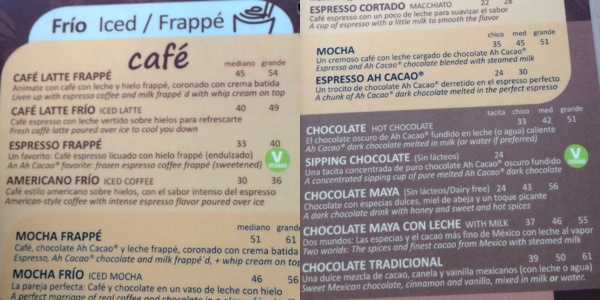 We were there in June, so it was HOT and the Espresso Frappé was the perfect foil for the heat. It's three shots of espresso, sugar and ice blended on up. It's not overly sweetened like a Starbucks drink and it's so good you'll want to just drink them all day. But don't unless you want to start vibrating on your own.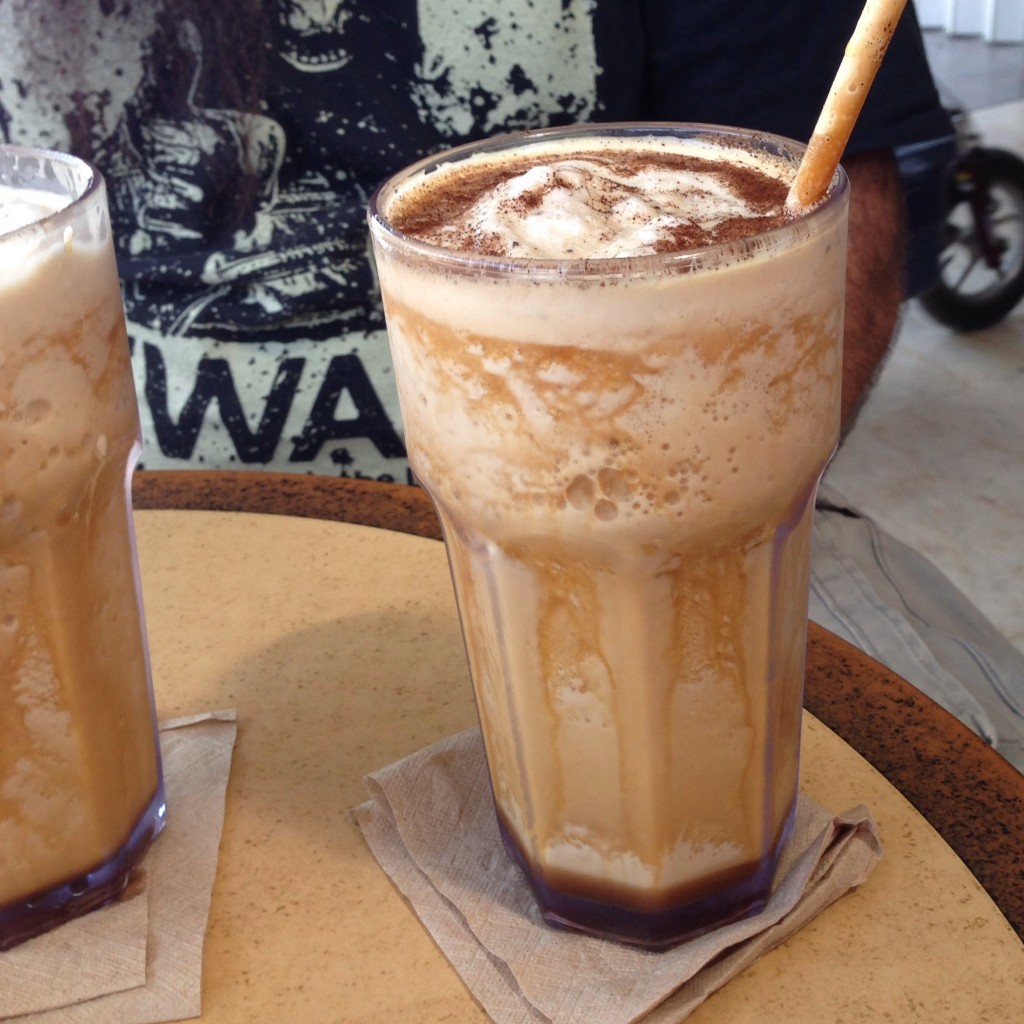 The other vegan drink on the menu was sipping chocolate. It's a little shot of melted chocolate. It's perfect after a meal when you want a little something sweet. We definitely had a few of these during the trip.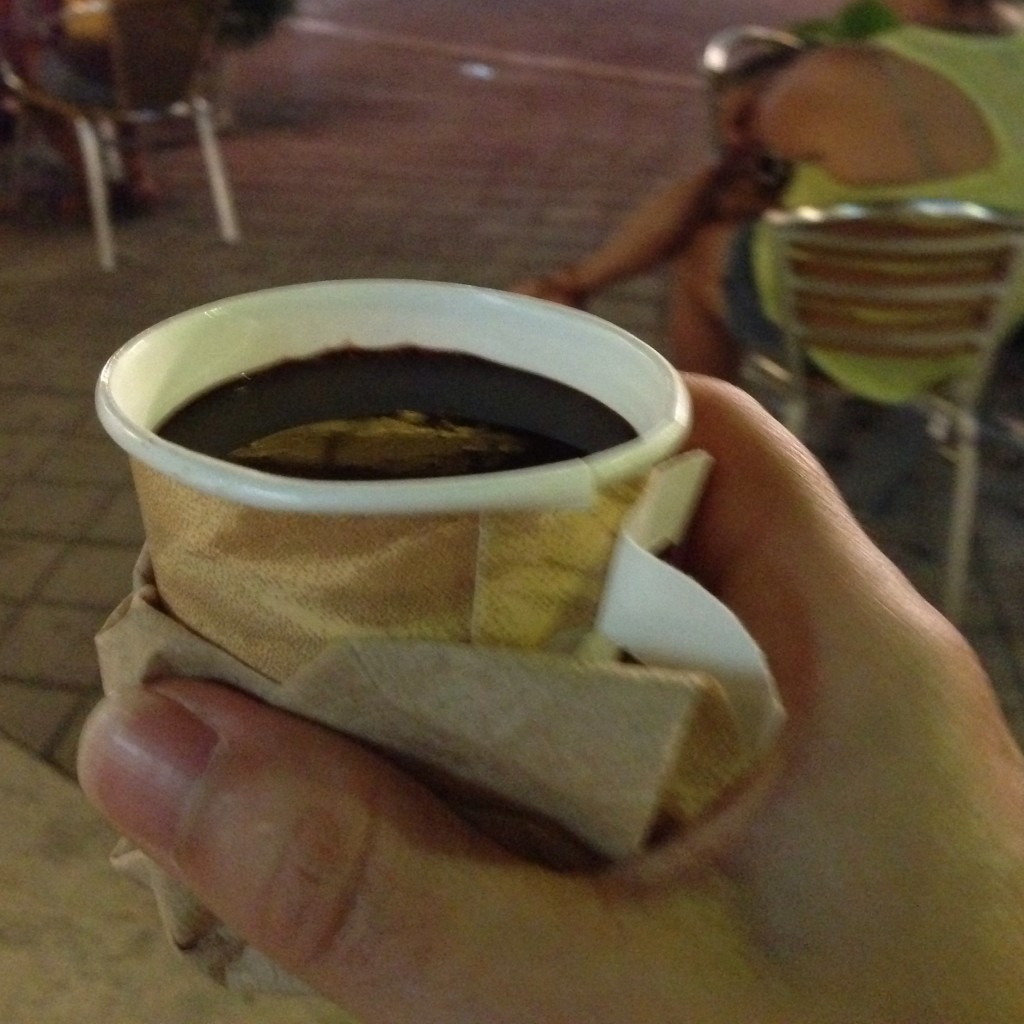 When we moved place into our little hotel in town, we gained a little kitchenette, or at least a mini fridge, a sink, a hot plate and a blender. We weren't really going to cook, but saved a little money by having breakfast in the room most days. So we headed out to the health food store DAQ to pick up cereal, milk and bananas.
There's a little cafe in the corner of the store called La Ceiba de la 30 that had veggie options so we had lunch there. I had a couple of burritos. It wasn't a memorable meal, but it also wasn't memorable for being bad. There are many tastier options, but will do if it's convenient.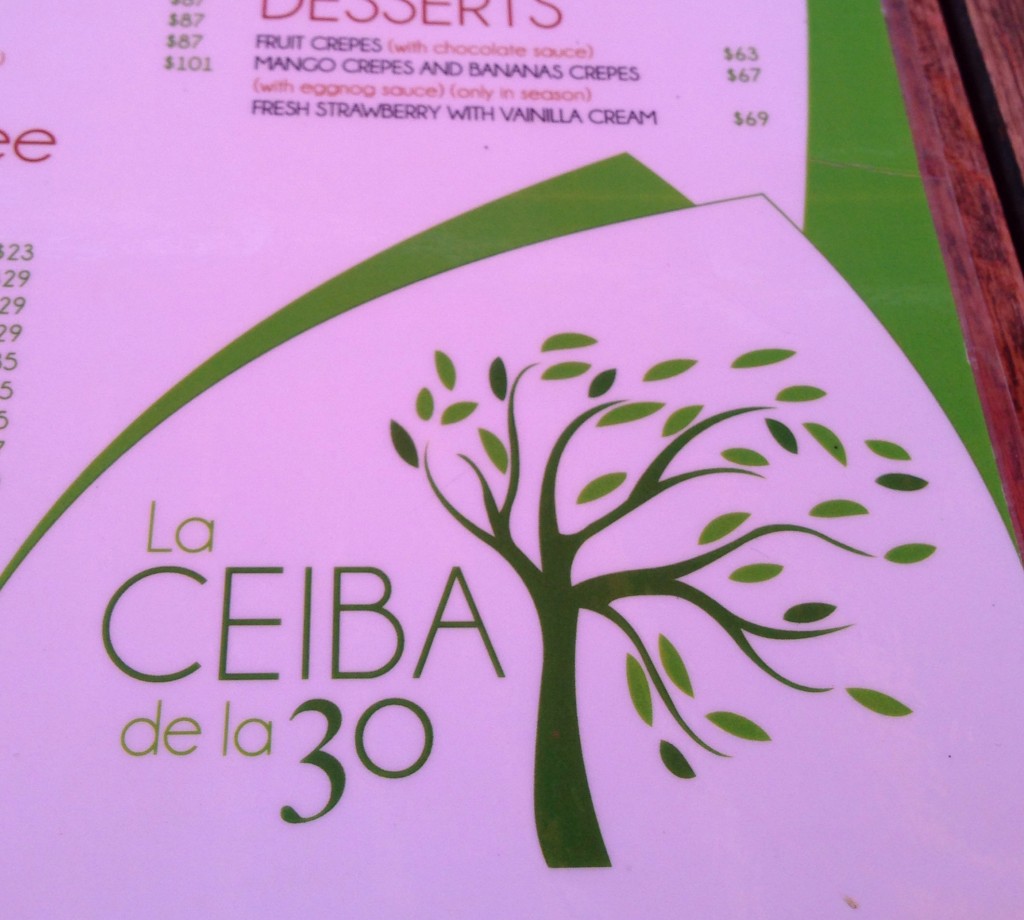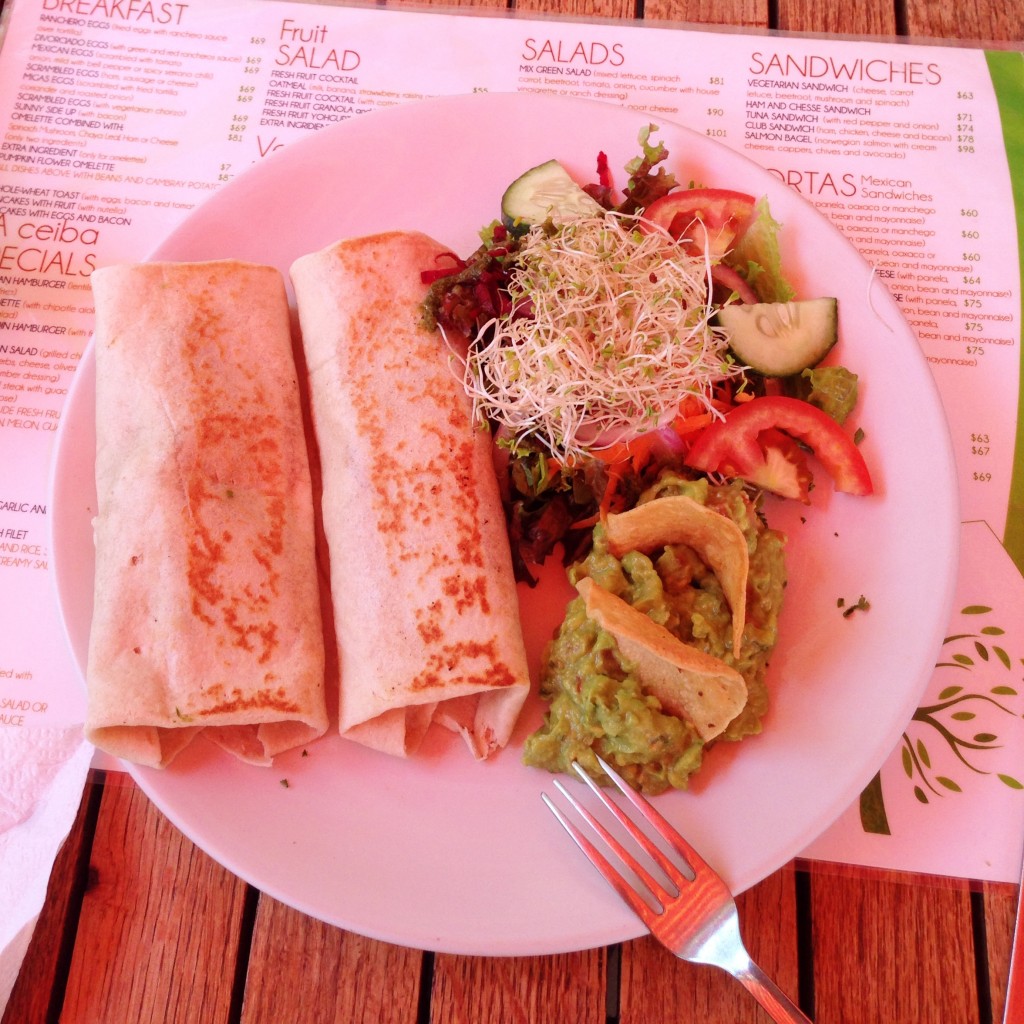 We ate at Bio-Natural a couple of times. They have plenty of vegan options on the menu. And there's a tiny health food store next to it about the size of a single car garage. The first thing I tried was the falafel pita for lunch one day: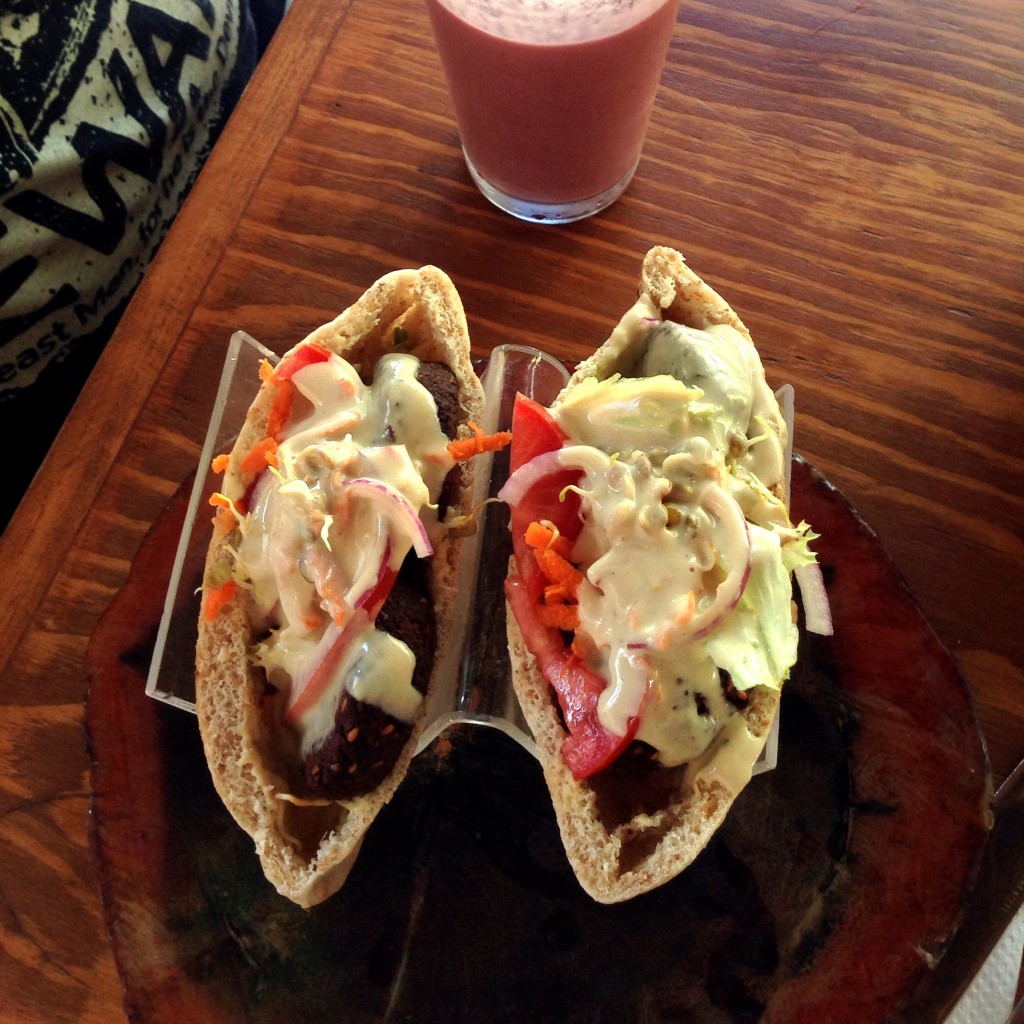 And then another time I had this quinoa salad with their house cashew cheese. By the way, most of these places make fresh juices so we usually got in on some of that.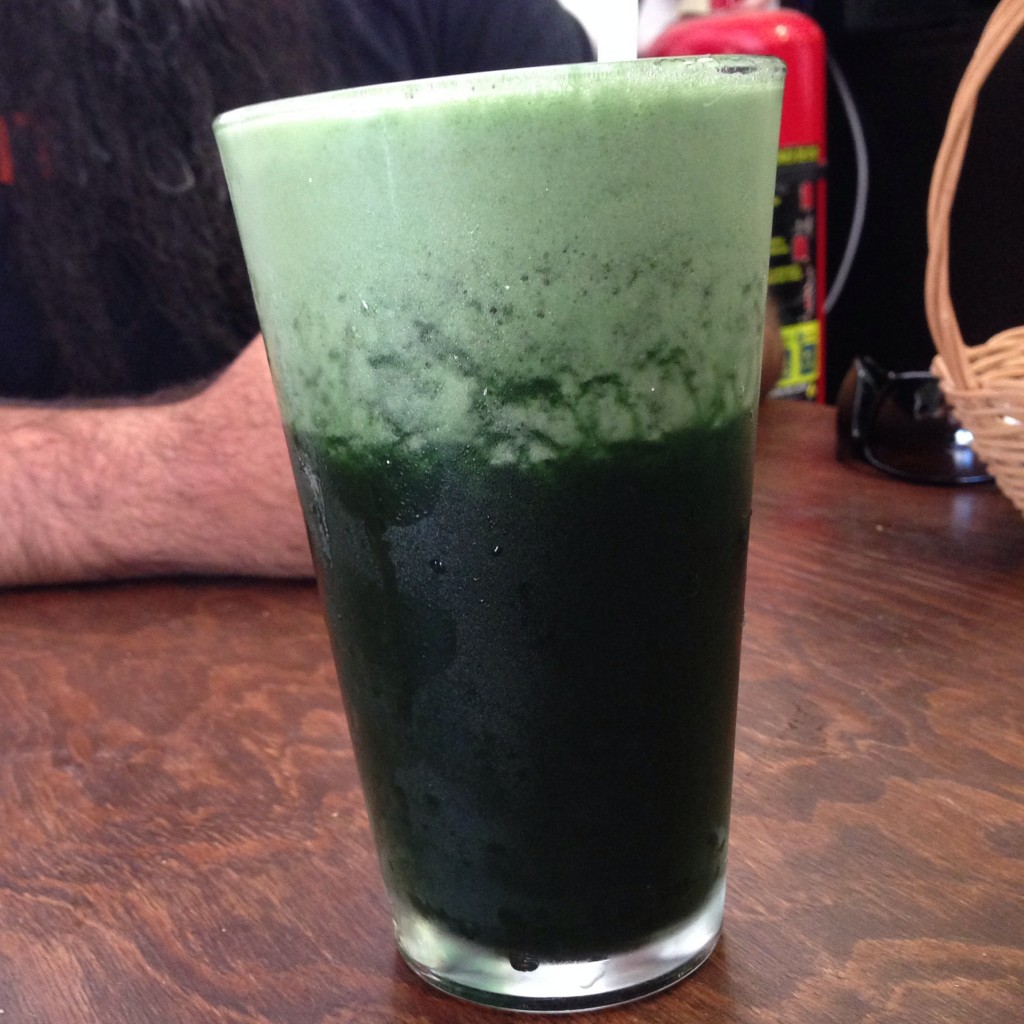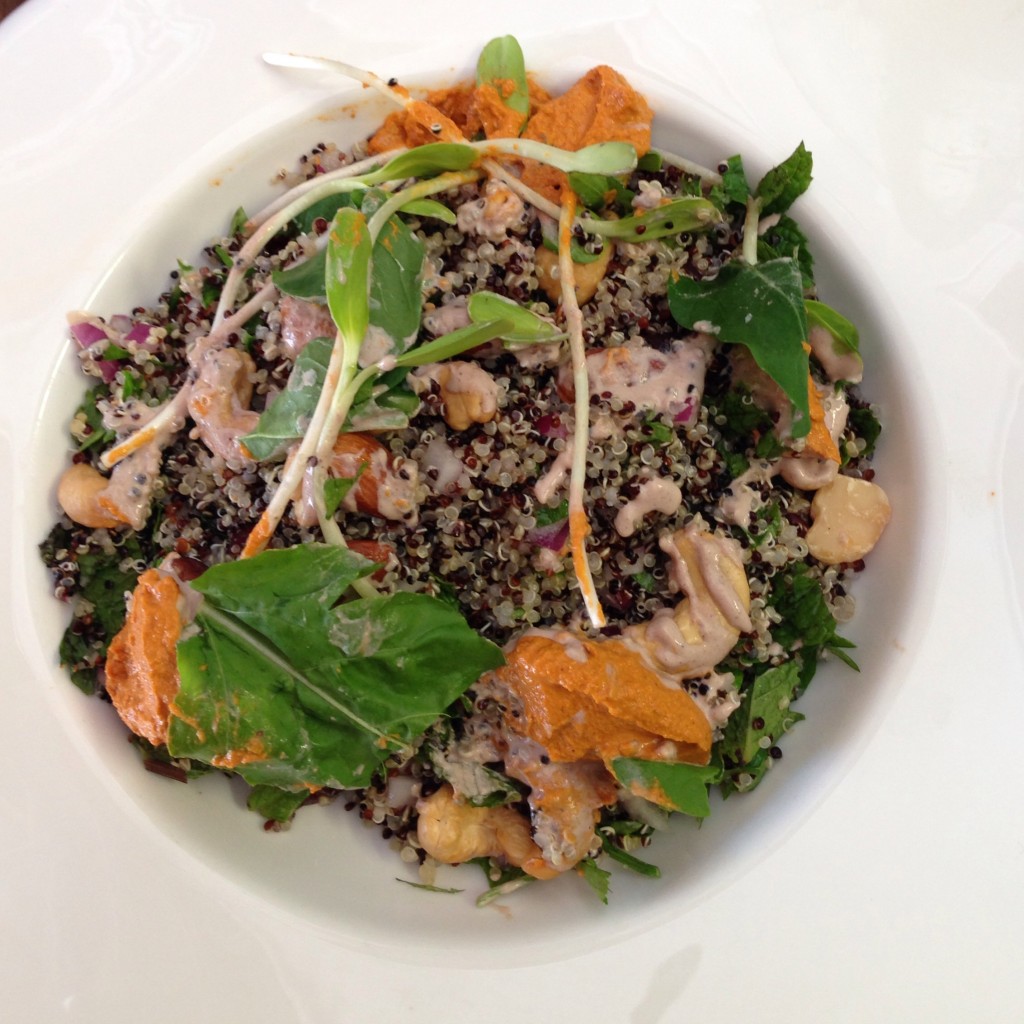 Another place we went a couple of times was La Senda Restaurante. This one is 100% vegan so you can eat all the things. The first time we went, I had some enchiladas and Kevin had the tofu tacos. I think the white stuff is their cashew cheese.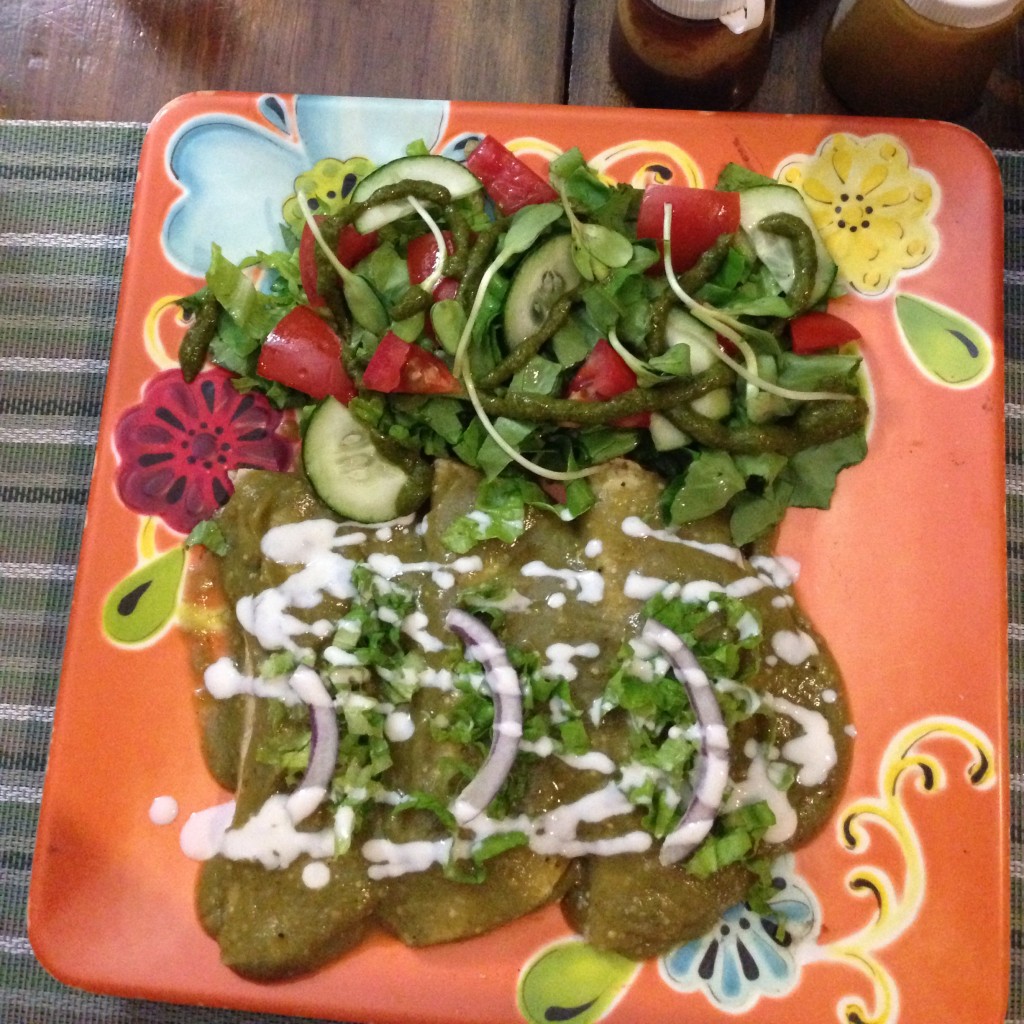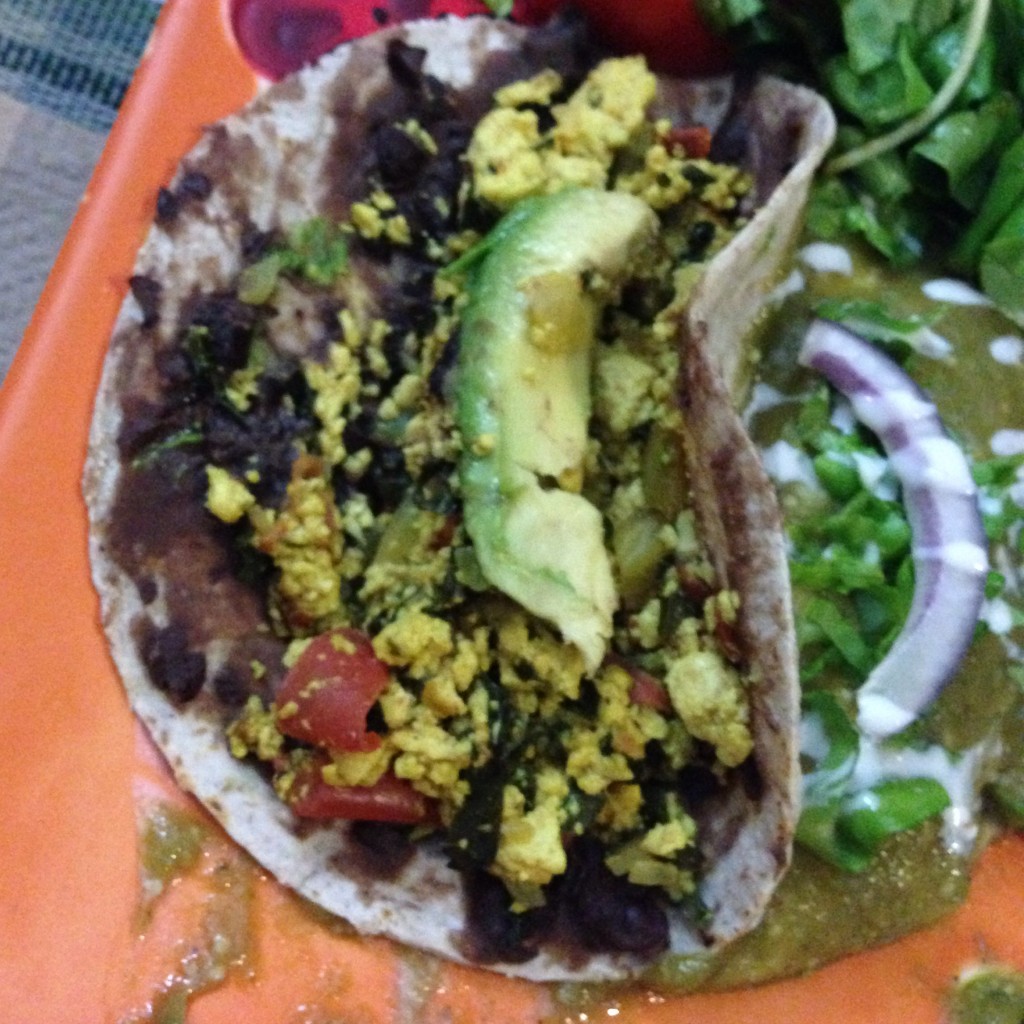 Our next visit, I tried the mango jicama ceviche which was outstanding. It's also pretty easy to recreate at home. I need to do that again soon. And then I got a burger of some kind, chickpea maybe. I remember it being falafel like. It was okay, but it was crazy filling. The side salads that came with the dishes were always outstanding.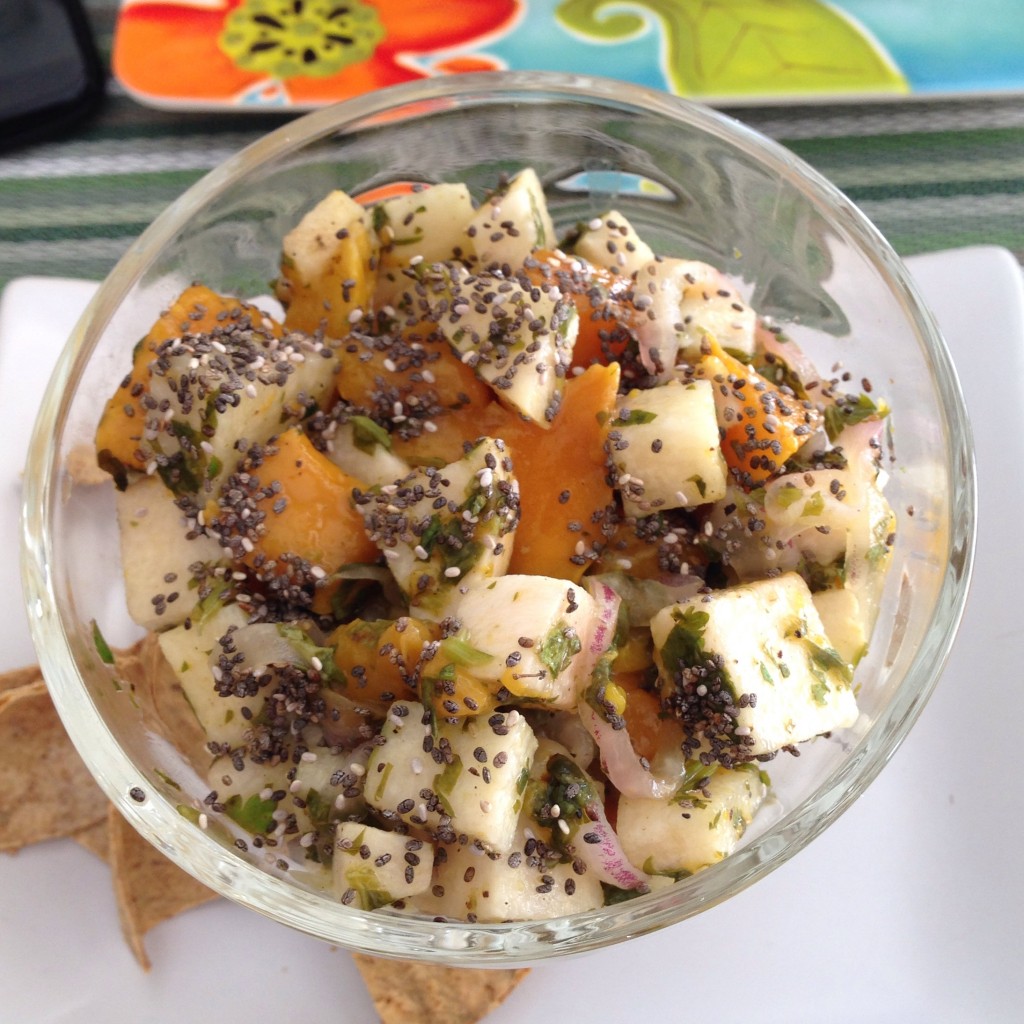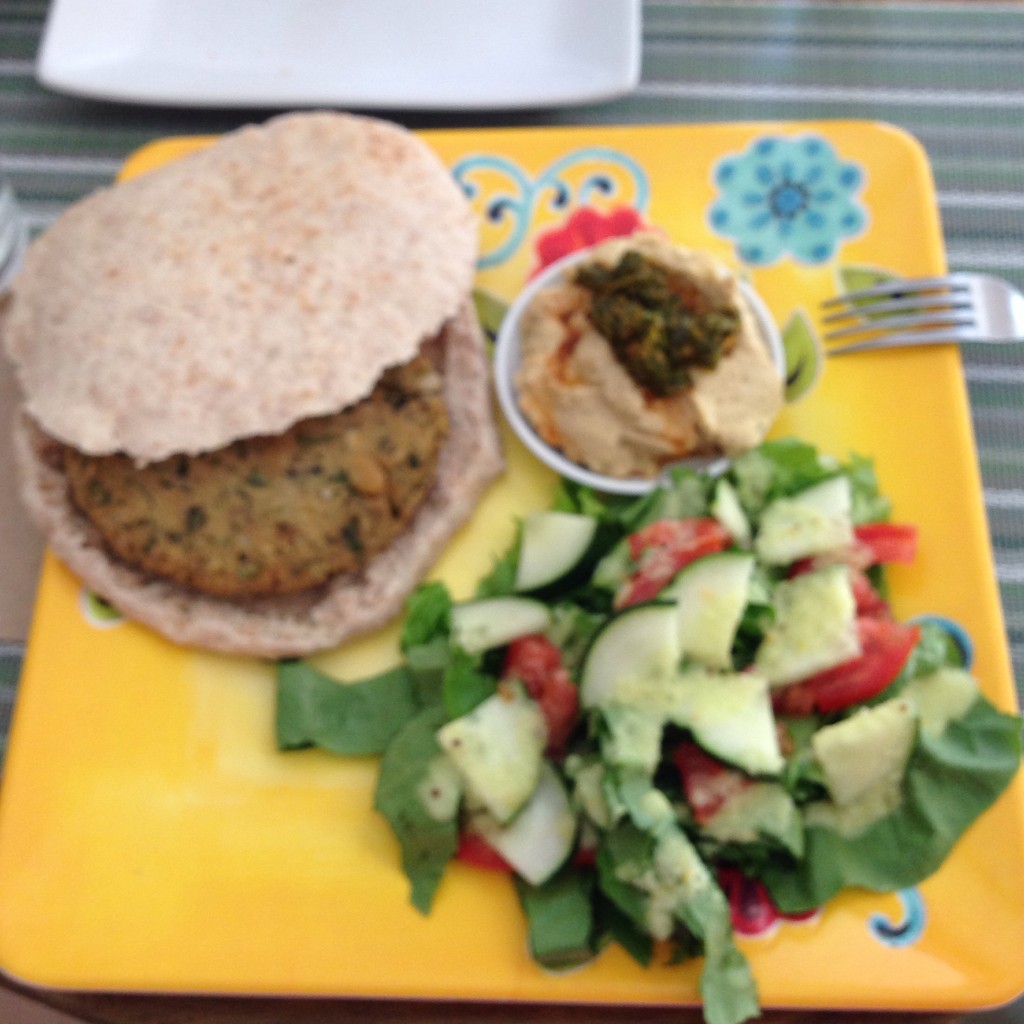 The last morning we decided to have breakfast here because we heard about this thing. Yes, that's strawberries and bananas wrapped up in an oat pancake and drizzled with chocolate.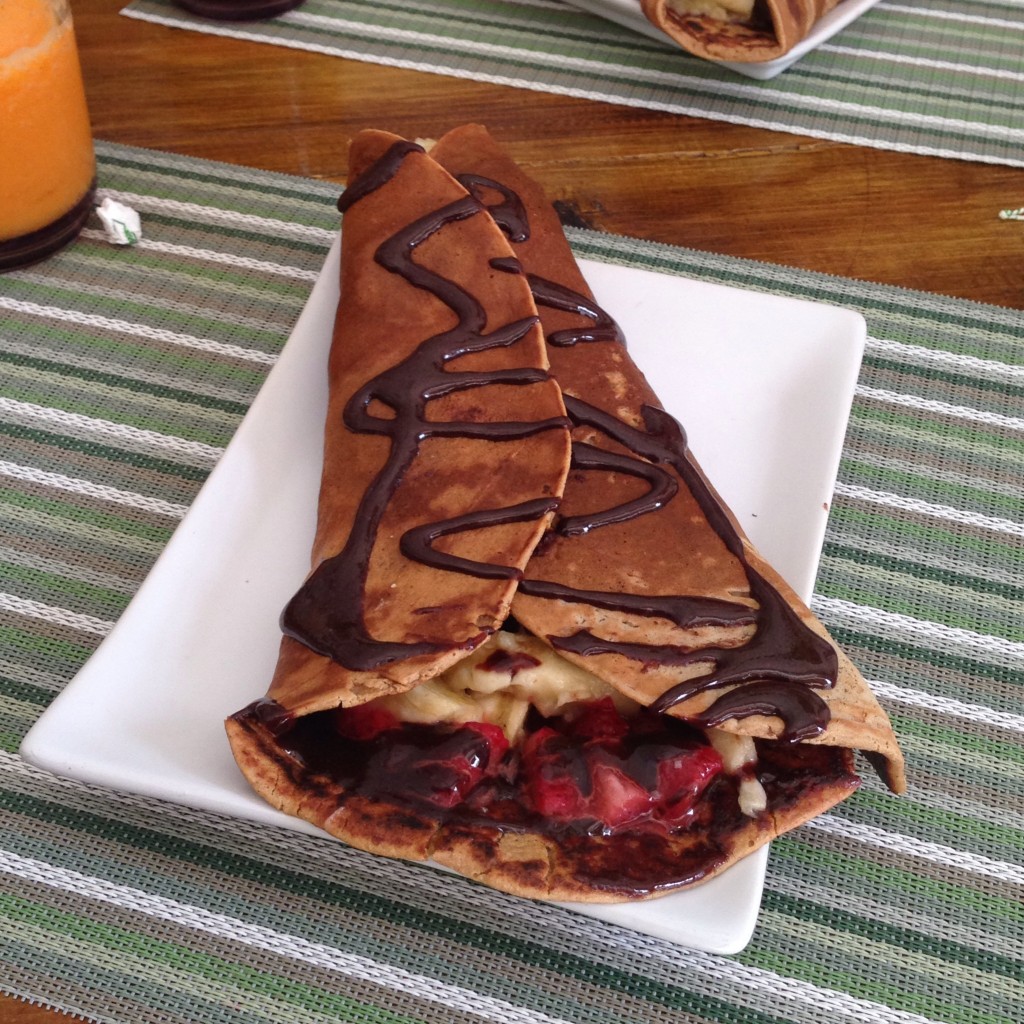 So good! While we were there this pulled up with a delivery. Cargo bike is how a lot of deliveries are made in Playa Del Carmen and I think that's pretty awesome.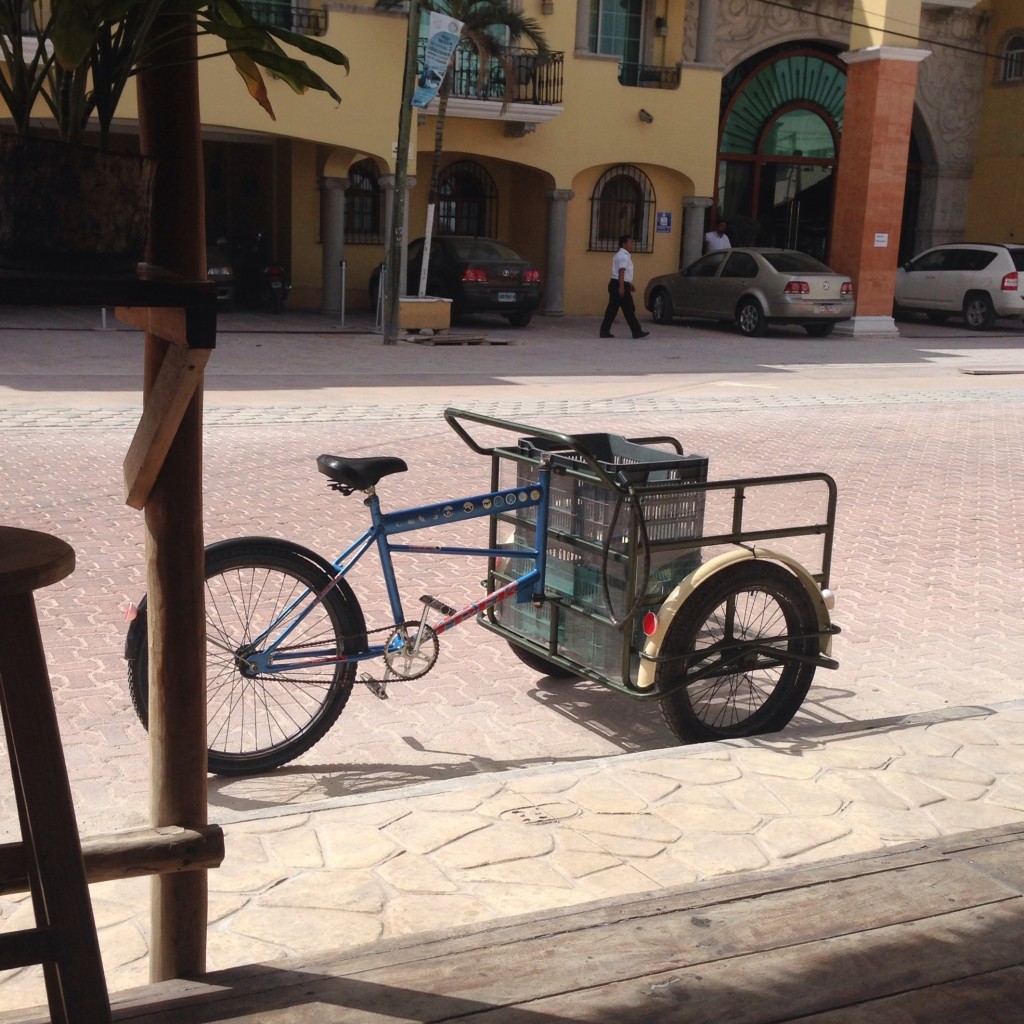 And the last restaurant I have to tell you about in Playa Del Carmen is Babe's Noodles & Bar. They have a number of noodle, rice and salad dishes that can be made vegan. I had the Vietnamese salad. I liked it and might've gone back, but it's not my first choice of food when in Mexico.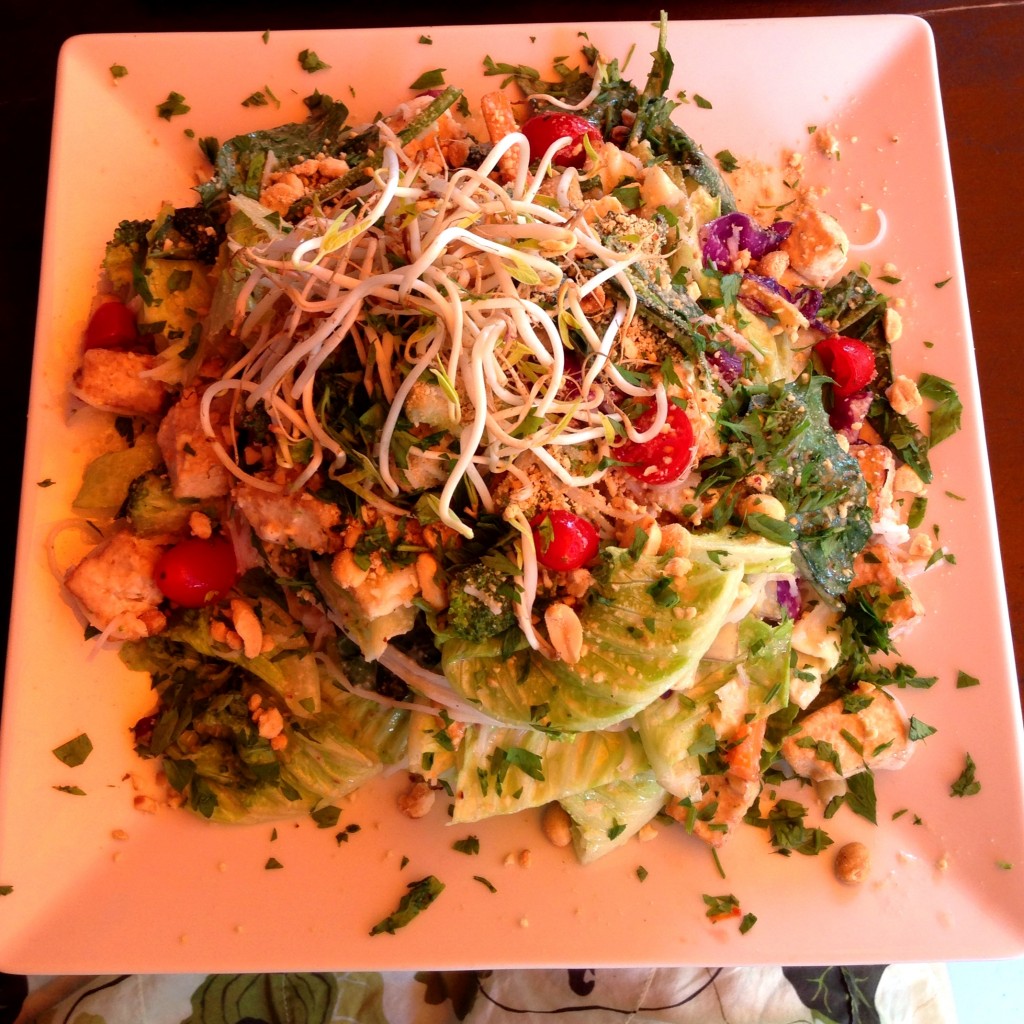 Whew! That's about it. Hopefully this will help fellow travelers find vegan food in Playa Del Carmen.