Near the main lobby and all the bars, there are pools filled with Koi and turtles. Little Koi and huge Koi. Apparently they get fed a lot of scraps by guests. If you stood on the edge the water would roil with them. I'm not pro keeping fish, but I did enjoy their antics.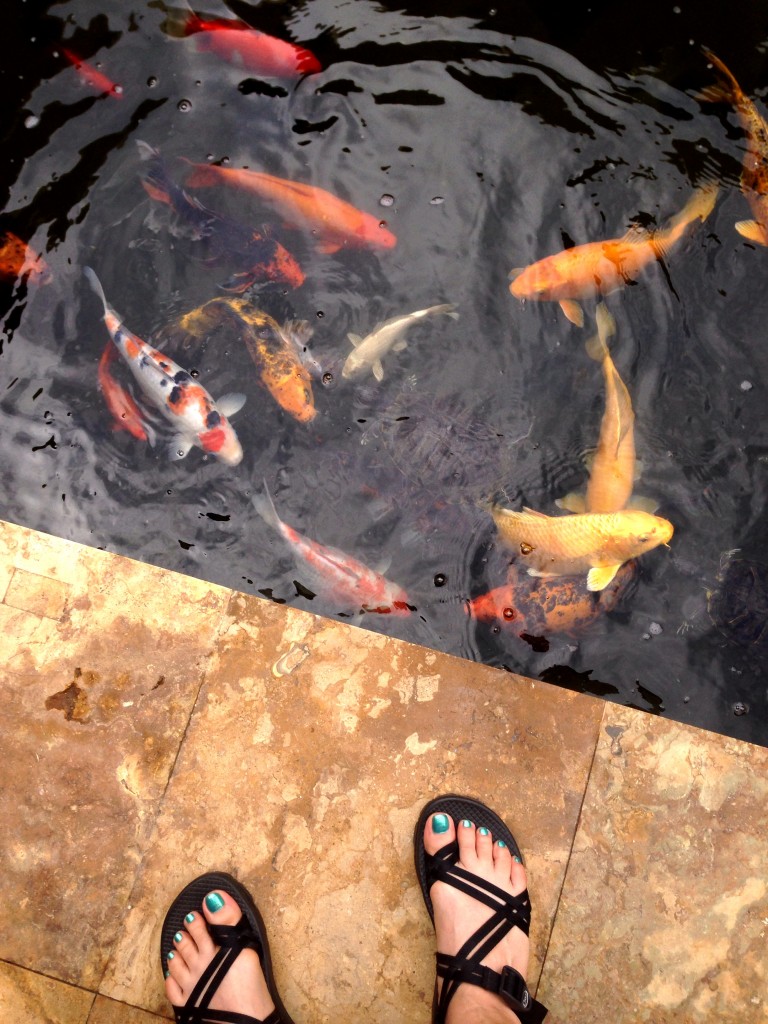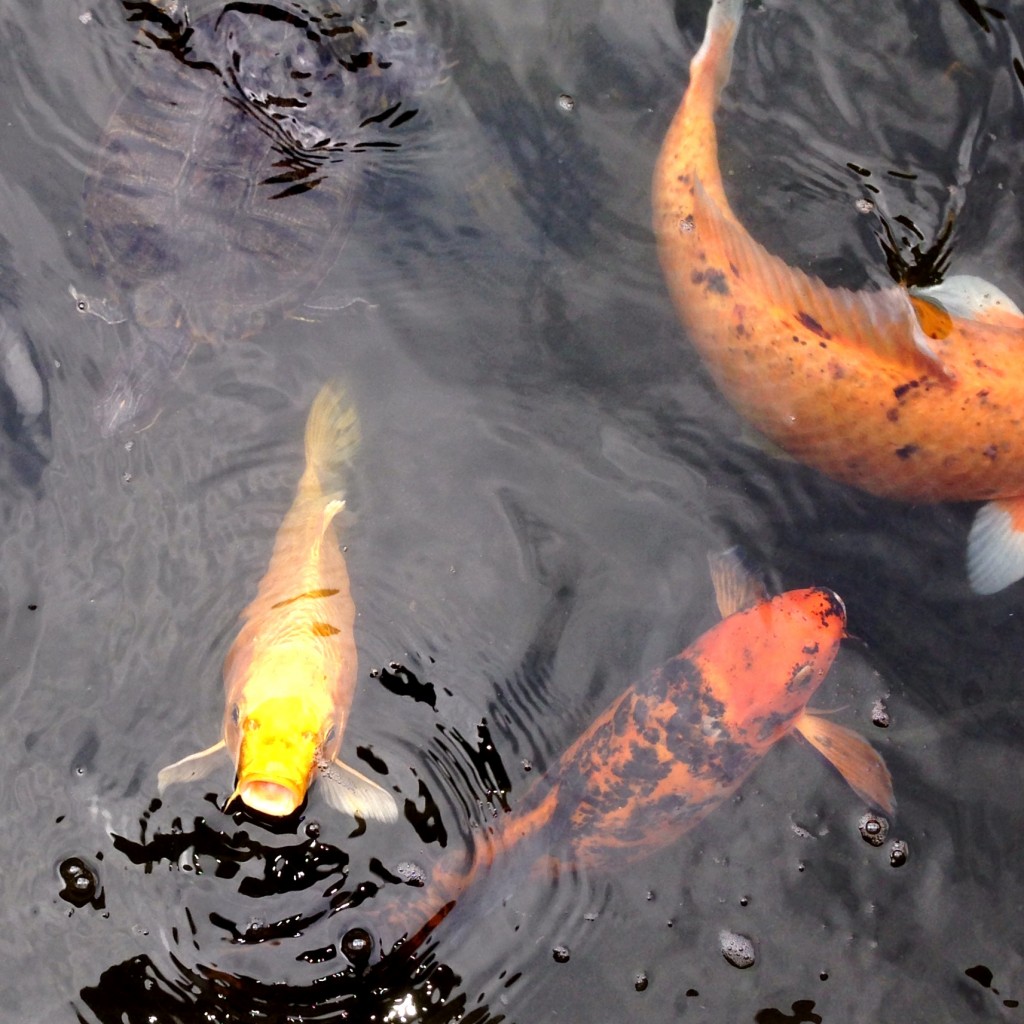 The second day at Paradisus, we had a breakfast "meeting" then the group activity. It was a crazy long day. We took a bus ride for about 45 minutes. We were outfitted with snorkels and masks and then we headed to Akumal Beach where we got to snorkel with big ol' sea turtles and rays. It's a protected area for the turtles. The people are roped into an area, but the turtles are free to come and go. So there's no danger of them being harassed; they can just leave.
We went back the jungle area, changed clothes, and ate lunch. Sadly, the beans weren't vegan so we ate tortillas and guacamole with some steamed vegetables. Not too bad.
Then we climbed up a huge, rickety tower and repelled off the side of it. You know who went first? The ladies. The first four down were all women. Yeah.  After that we climbed more rickety towers and zip-lined around. It was my first time repelling or zip lining. Honestly climbing the tower is the worst part.
After that we cooled off in a cenote, a fresh water river under ground in a cave. The cave was full of bats. I love bats. The tour we took last year was a much longer tour of a cenote. We wore wet suits then. We did not have on wet suits this time and it was cold! But refreshing after the day's activities.
Oh yeah, no pictures of all this. But the company got pictures from the tour company, so maybe I'll get my mitts on those at some point.
One of the reasons why people book resorts like Paradisus, other than the all-you-can-drink plan, is the food. The resorts usually have an assortment of specialty restaurants serving all kinds of different fare. If you're lucky, one of them might actually have the cuisine of the country you are in.
Eating at Molé
Friday evening, after all the activities, the company people split up into groups and had reservations at the various restaurants. Our group went to Molé, which specialized in contemporary Mexican cuisine. Woohoo! This was the only time we went to one of these restaurants this trip, but they went out of their way to take care of the vegans.
In addition to guacamole, that was prepared at the table, the kitchen sent out this off-menu appetizer for us. It was beans and maybe a squash pureé on tortillas, I think. It was tasty whatever it was.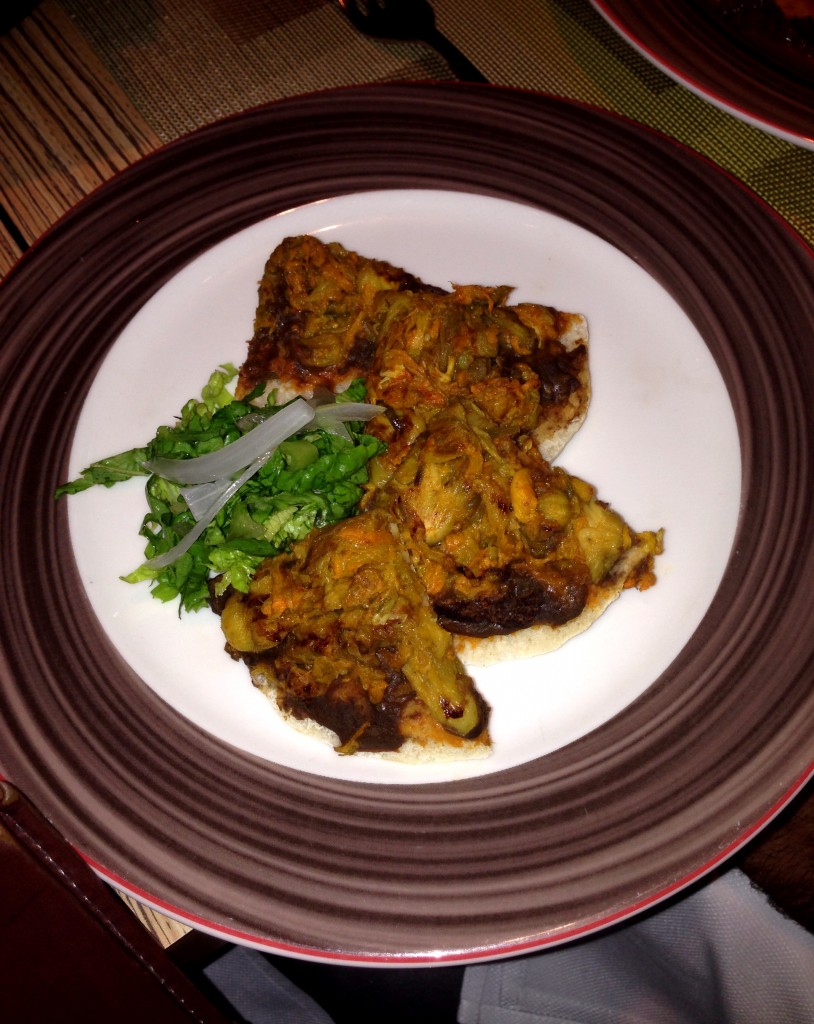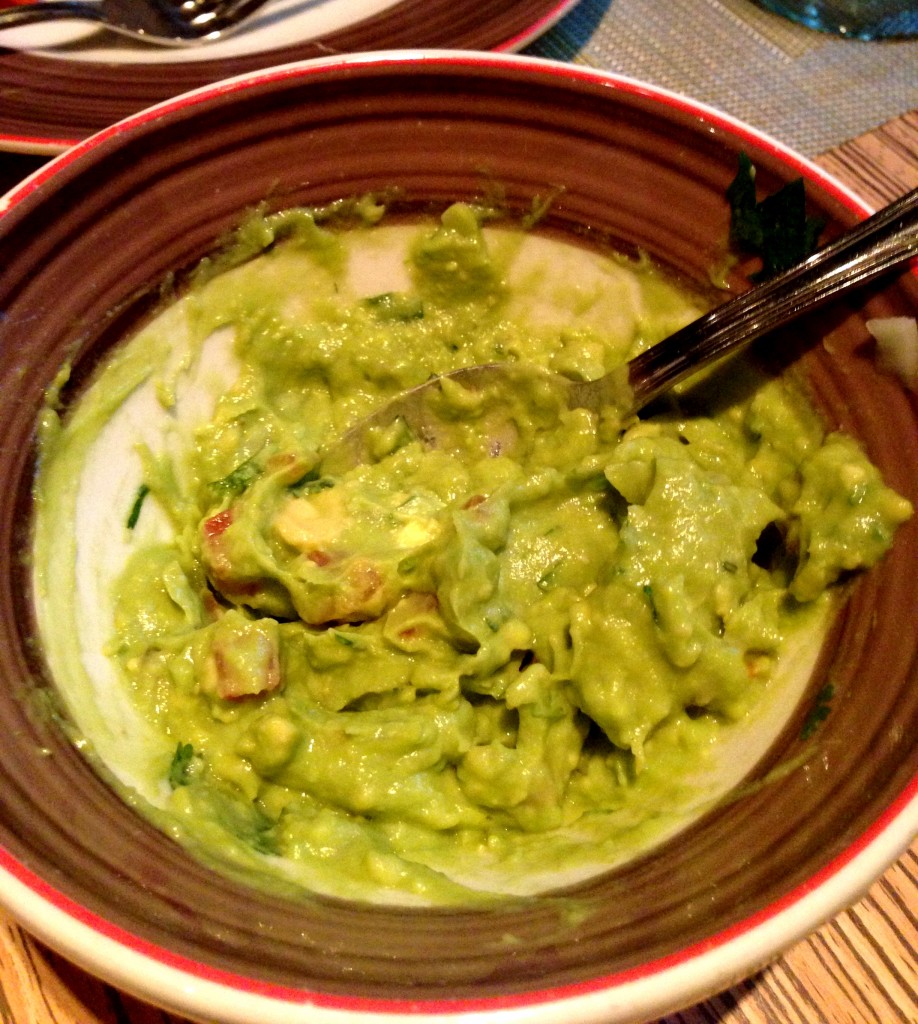 Oh, and margaritas. Cucumber margaritas.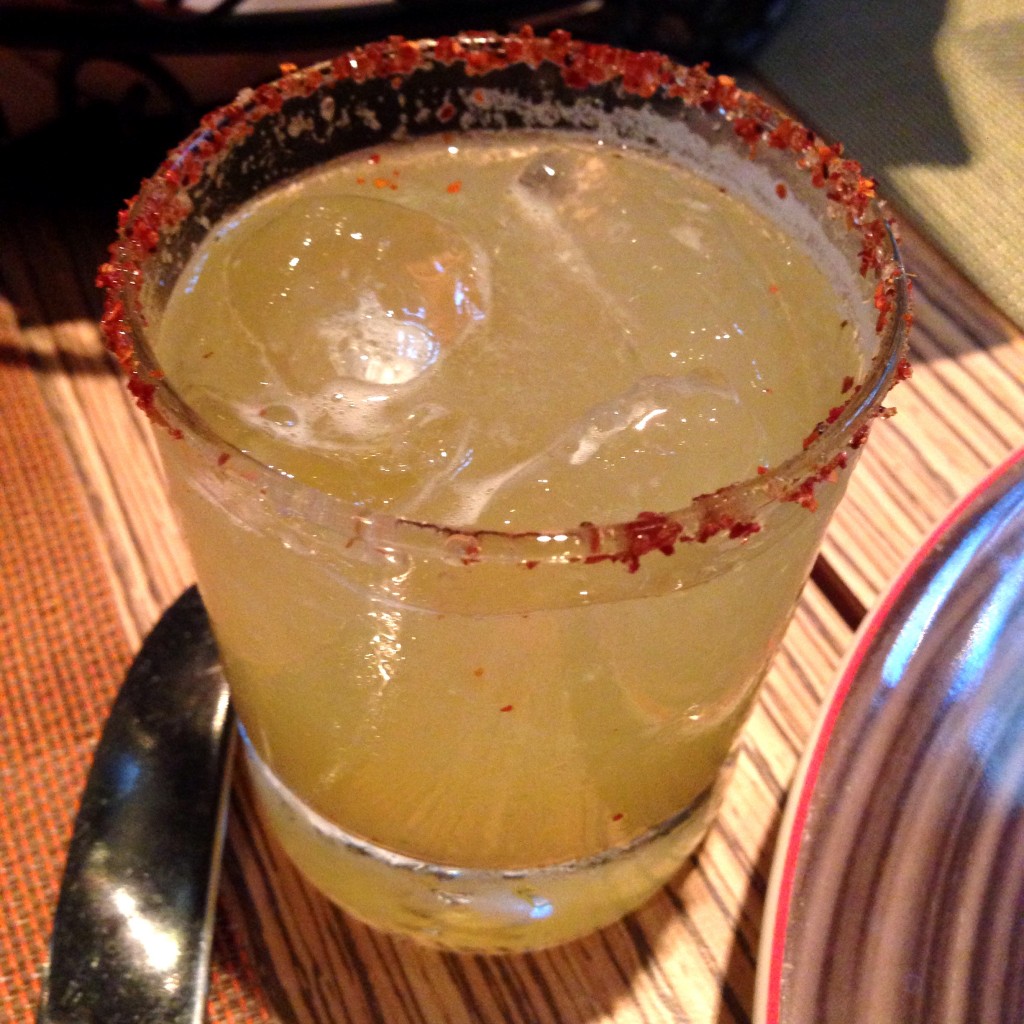 Next, this gorgeous salad with an agave dressing.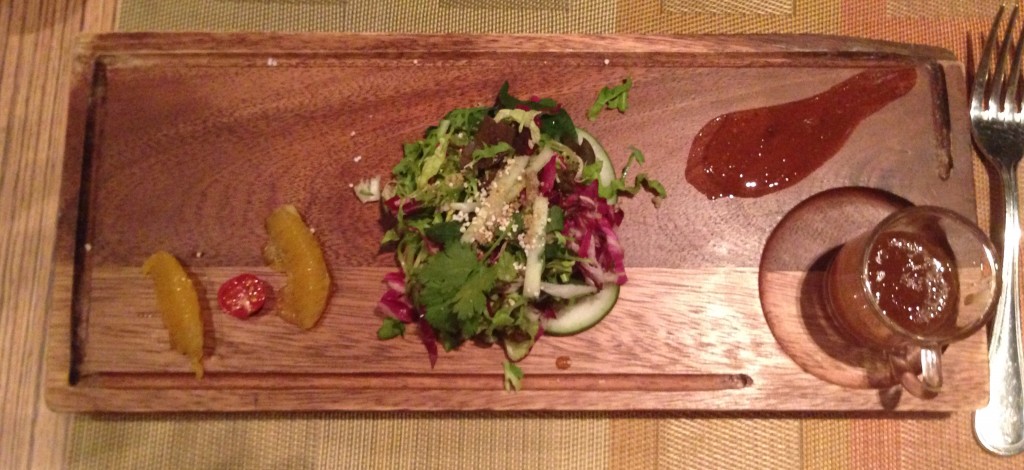 Our main dish was black bean enchiladas. Sadly, the molé contained chicken stock so they substituted this red sauce. It was delicious, but I'd hoped to have an authentic molé. That's okay, I got it later after leaving the resort.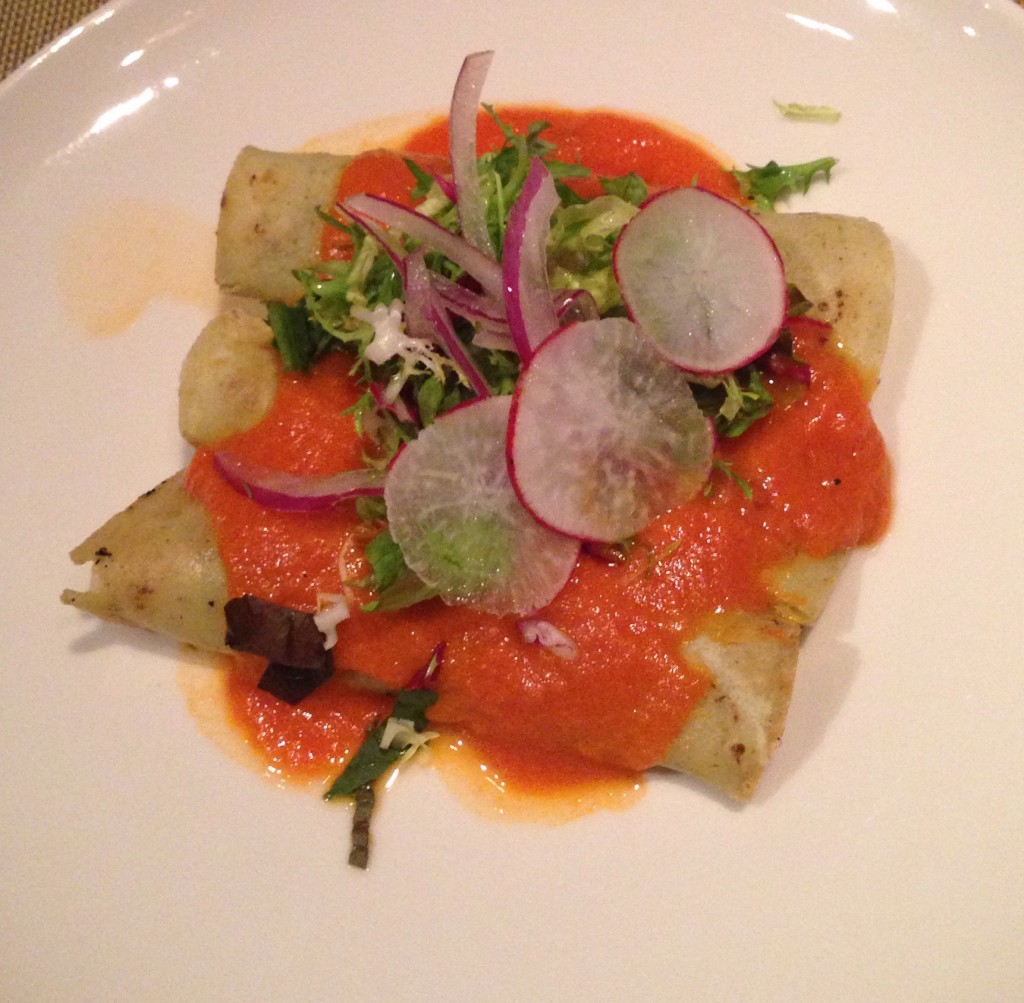 Before dessert, I think, we got a little dry ice show. It was pretty dramatic.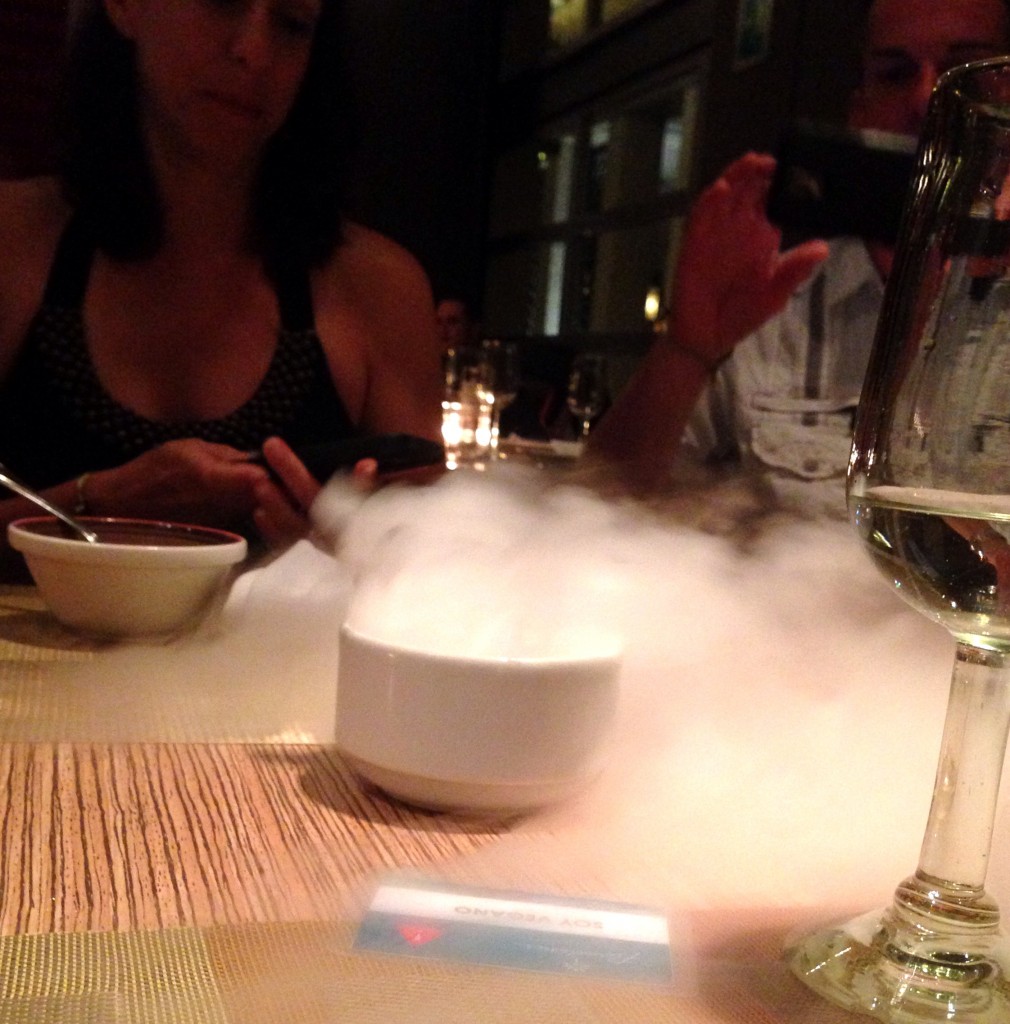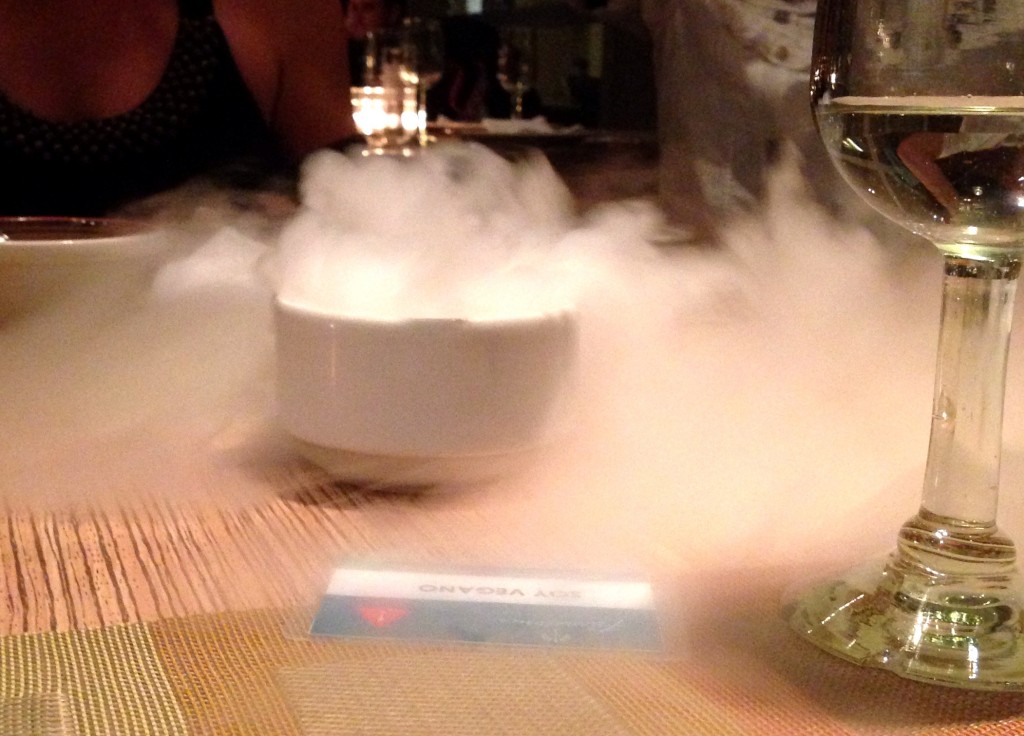 At first, our server thought that mango sorbet would be our only vegan dessert option. But the chef whipped up something for us so we got two desserts! It was a sweet nut mixture wrapped in phyllo dough. Pretty much a Mexican baklava. And it was awesome.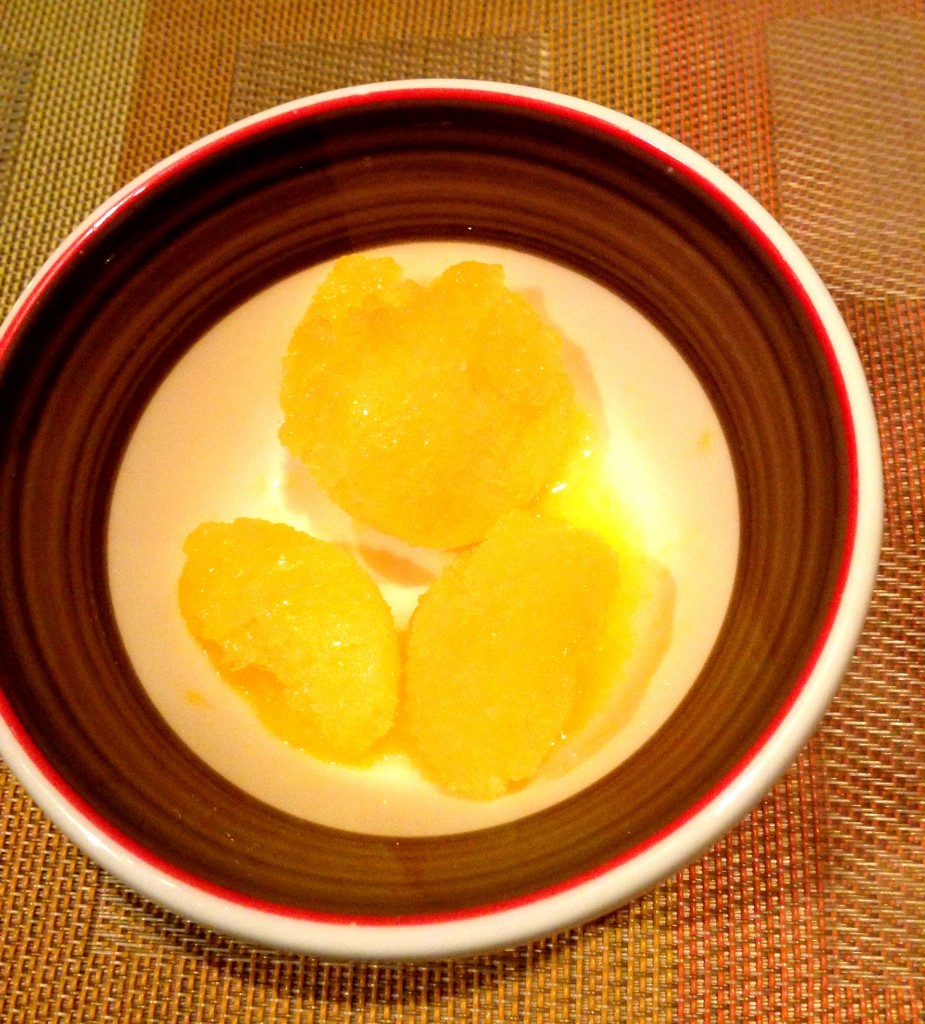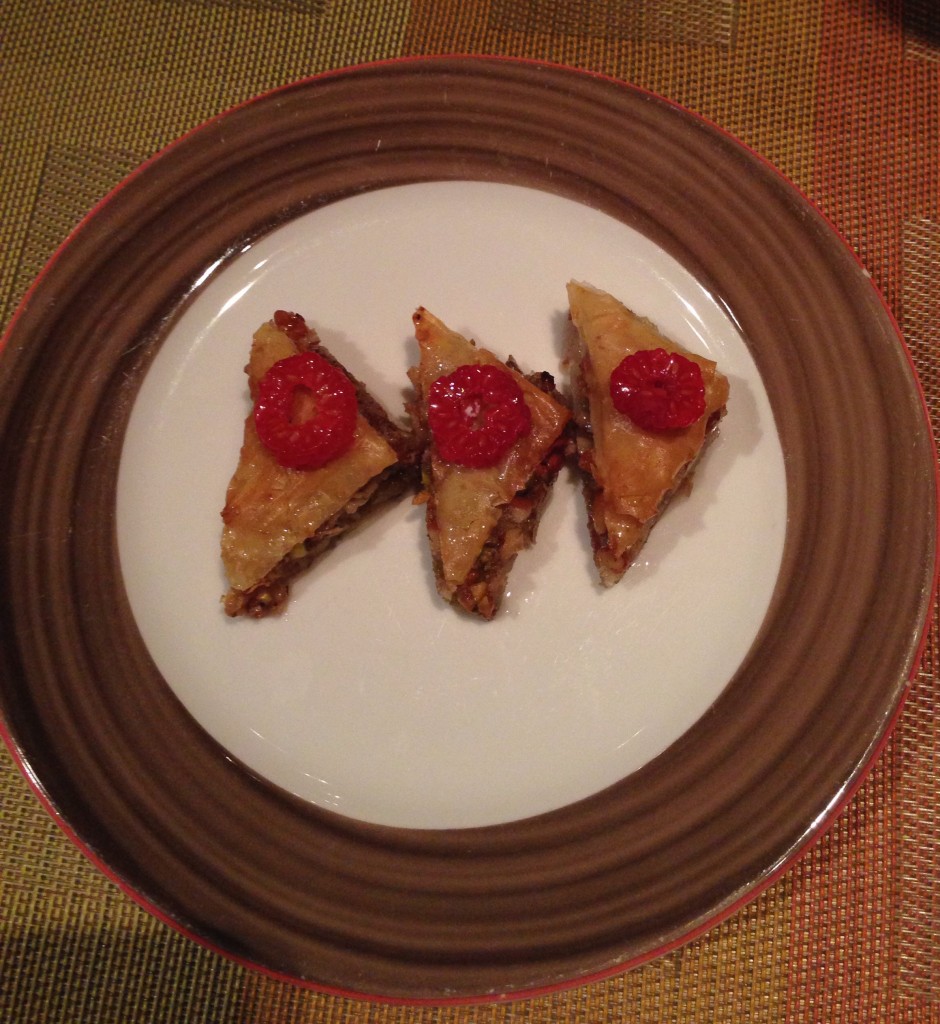 The vegan meal at Molé was the best we've had at a resort, so I highly recommend it. Even though that's a pretty low bar to clear.
And thus ends day two. For me at least. Kevin went back out to hang out with work people and a bunch of crazy shit went down. Because alcohol. But you'll have to ask him about that.