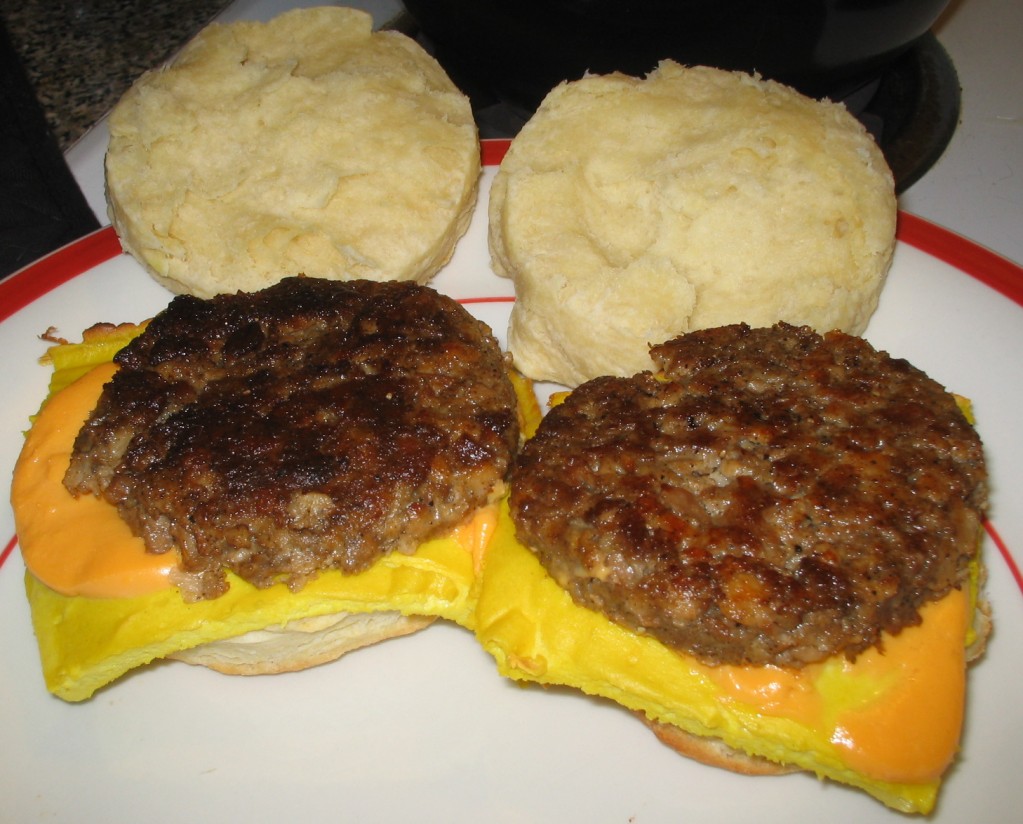 One of the things that's not really available around here is a good vegan breakfast sandwich. At least, not yet. But you can make your own. And it's not all that hard, either. Especially with all the great products that are on the market now. I already had a package of Match Vegan Meats Breakfast Sausage left over from the batch they sent me to make holiday loafs. And Chicago Soy Dairy sent me some Teese to play with for their blogger challenge.
So here was my plan. Tall fluffy biscuits. This recipe made the fluffy awesomeness you see in the photo. For the "egg", I started with Susan's crustless tofu quiche recipe. I omitted the bell pepper, mushrooms, chives and rosemary and replaced the fresh garlic with a 1/2 teaspoon of garlic powder since I wasn't going to fry it up. Then, instead of baking them in a muffin pan, I spread it out in a rectangular baking pan then cut into squares to go on the muffin. The Match was just formed into patties, fried in a pan with only salt and pepper as seasoning. To assemble, the biscuit was split, a couple of thin slices of the Teese creamy cheddar was put on the top half and then I slid it under to broiler to melt. Sausage and tofu egg was placed on the bottom half then everything was put together once the Teese was melty.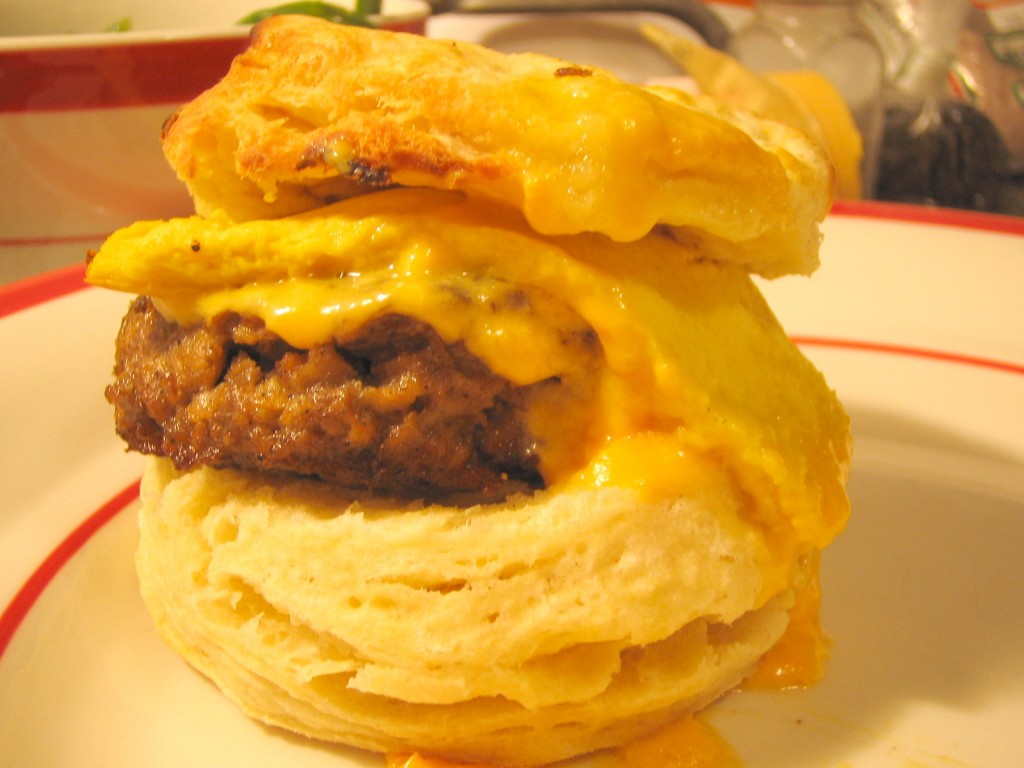 These were amazing! I do have a couple of changes I'd make though. I made 3 oz. sausage patties which were a little too much. 2 oz. might be thin enough. I'd try to make the tofu egg a little dryer. Maybe half the soy milk and cook it a little longer. And I'd probably switch to regular cheddar Teese so it would contain a little less moisture.