So there are still a few Seattle posts to go…
In the Bowl Vegetarian Noodle Bistro isn't just vegetarian, but vegan. W00t! It's mostly Thai with a few more generic dishes if you're a hater.
These are the Full-filled Your Dreams fried wontons: Deep fried vegan wonton skin wrapper which are being filled with vegetarian meat paste and tofu cream cheese then served with sweet and sour sauce.
They have tons of fake meat options. I rarely get duck, so I thought I'd try it in the form of Roasted Duck Curry: A perfect matched of curry paste, soy protein roasted duck, coconut milk, cherry tomato, pineapple, bell pepper and fresh basil served with rice vermicelli noodle, white or brown rice.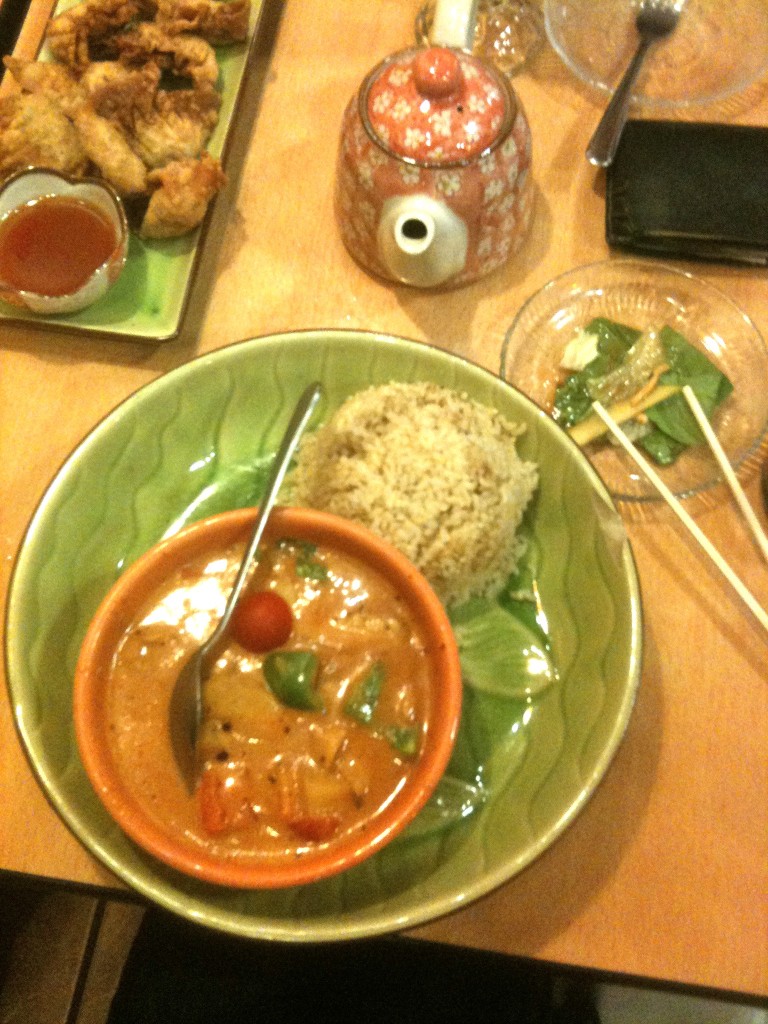 This was good, but where the duck really shined was in the salad Beth ordered, the Spicy Roasted Duck Salad: Marinated roasted duck tossed with red onion, green onion and our homemade chili-lime sauce then served over sliced of green apple and garnished with crispy chow mien and cilantro. Too bad I didn't take a picture.