For my birthday this year, Kevin took me to Cafe Sunflower. It tends to be the default special occasion restaurant for veg*ns in Atlanta, but really it's good any time. While not 100% vegan, there are tons of vegan options and the staff can help you figure out what's what. Also, kind of rarity for Atlanta veg restaurants, Cafe Sunflower serves beer & wine.
We started with fried brussels sprouts in a sweet sauce. They're fried, so of course they're tasty. But I really like brussels sprouts so I prefer them steamed or roasted if I'm cooking them at home.
Kevin had one of his regular favorites, the stuffed acorn squash.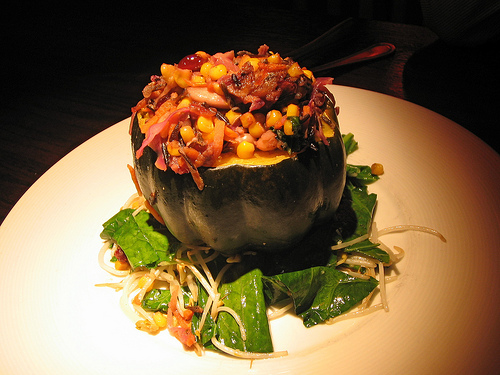 And I had the pepper crusted tempeh. Under it that's romaine lettuce, potatoes and a balsamic reduction sauce, I think. All rockin'.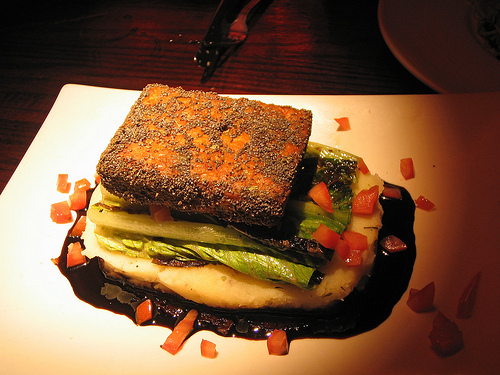 And I don't know if they've always had this lighting at the tables, but it's very friendly to food blogging. 🙂
For dessert, I made my own birthday cake. It was a black forest cake and I utterly failed to take any pictures of it.