Kevin has spent a couple of weeks working in Portland recently. After eating all their awesome vegan food, he brought back a pink box full of Voodoo Doughnuts to share with those left behind.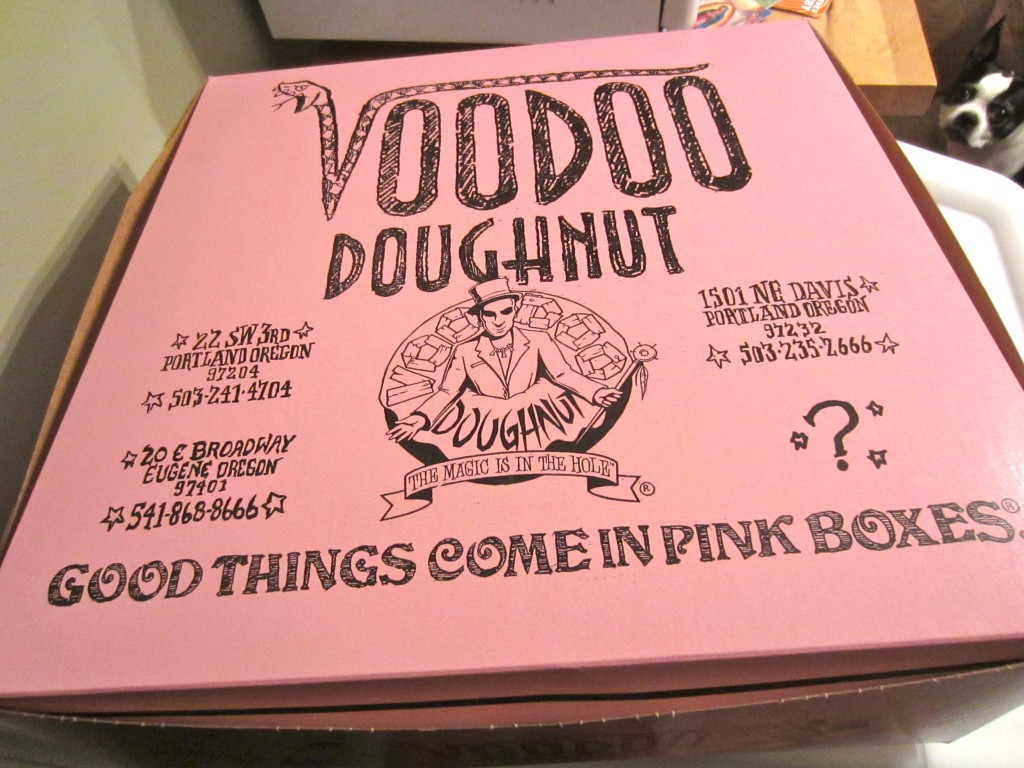 Ha! I just noticed Tak's little photobomb. Let's see what's in here…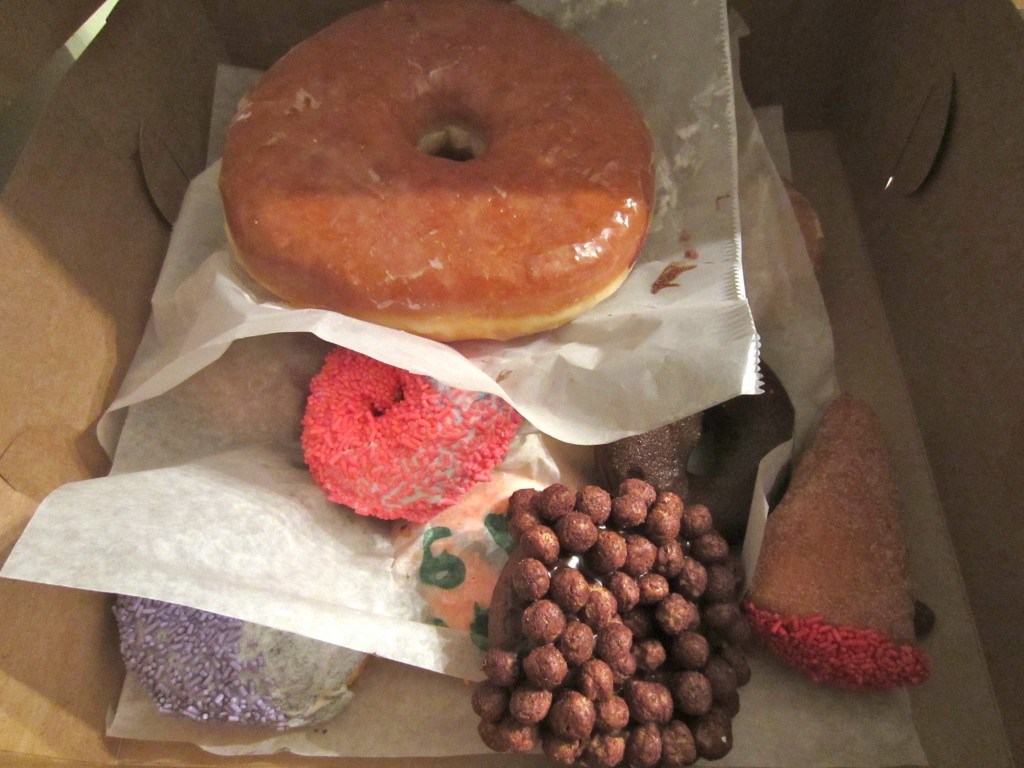 Covered with Coco Puffs? Check. The triangle doughnut is supposed to be a joint.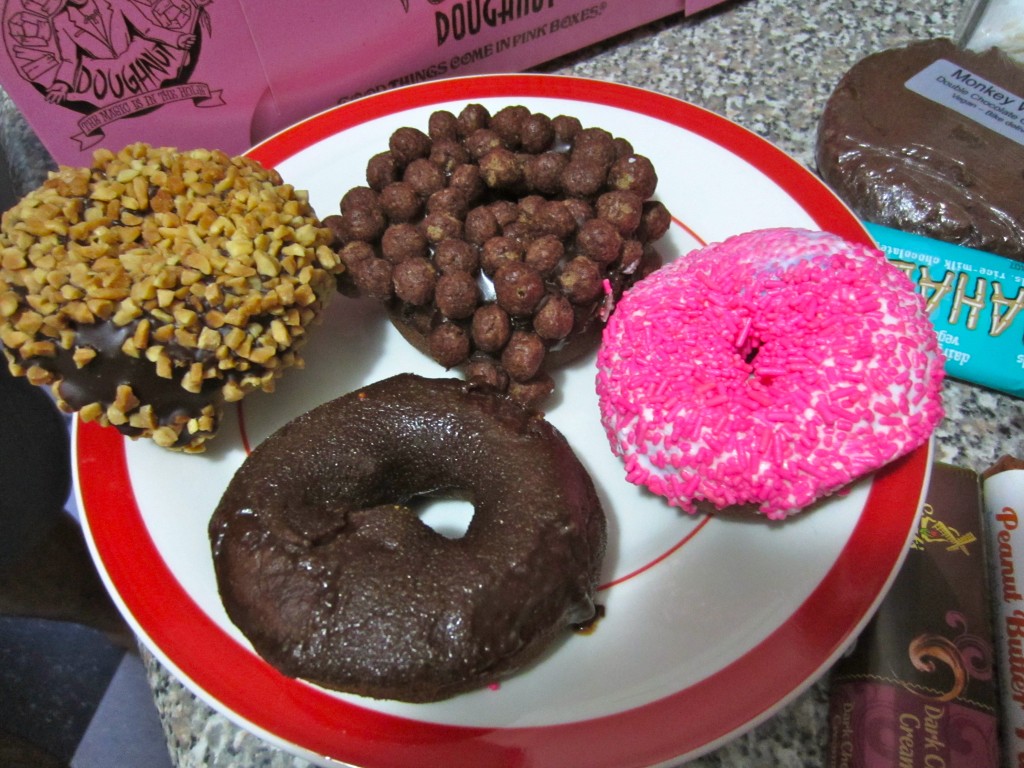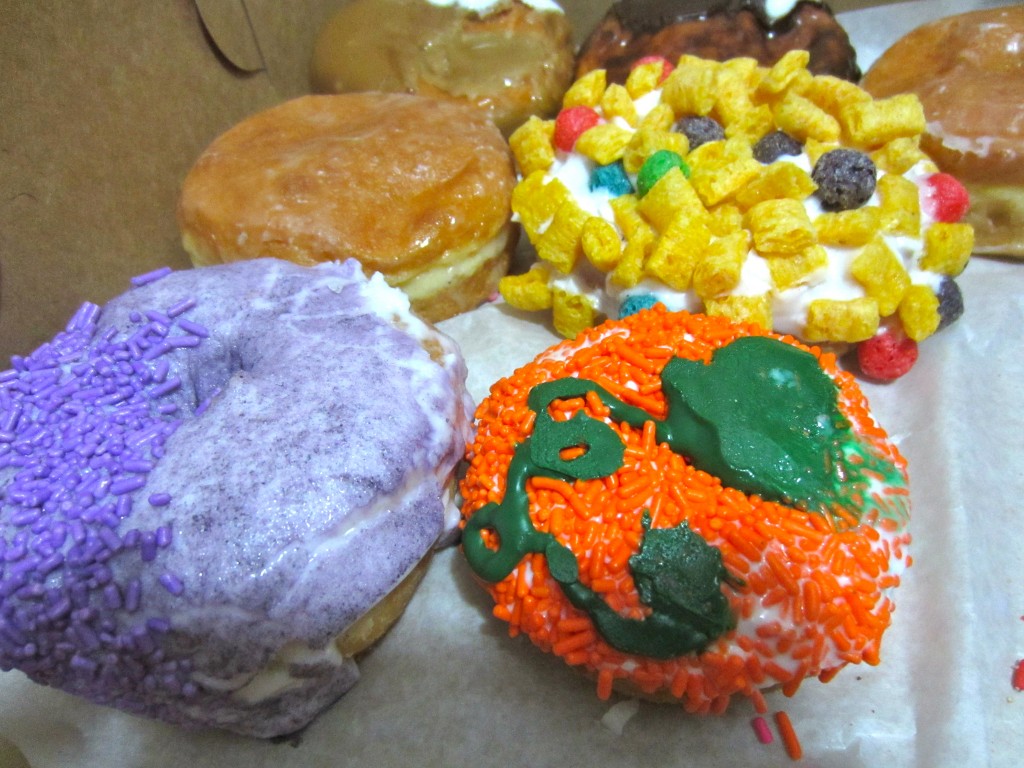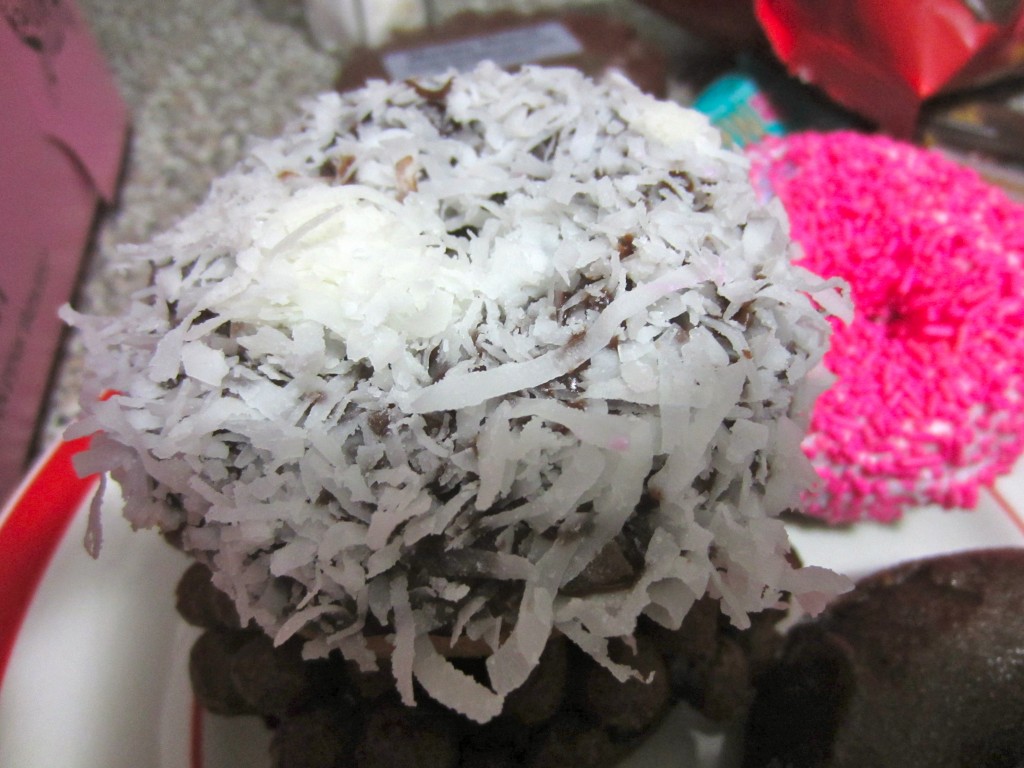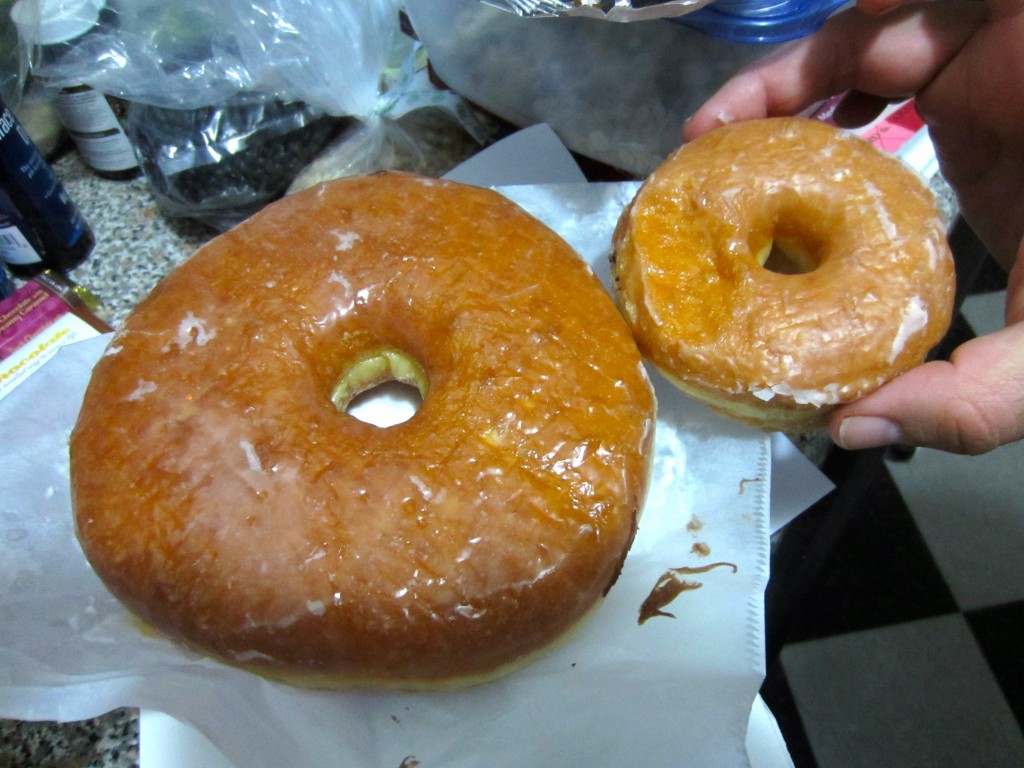 The Texas Challenge, next to a normal-sized doughnut for comparison.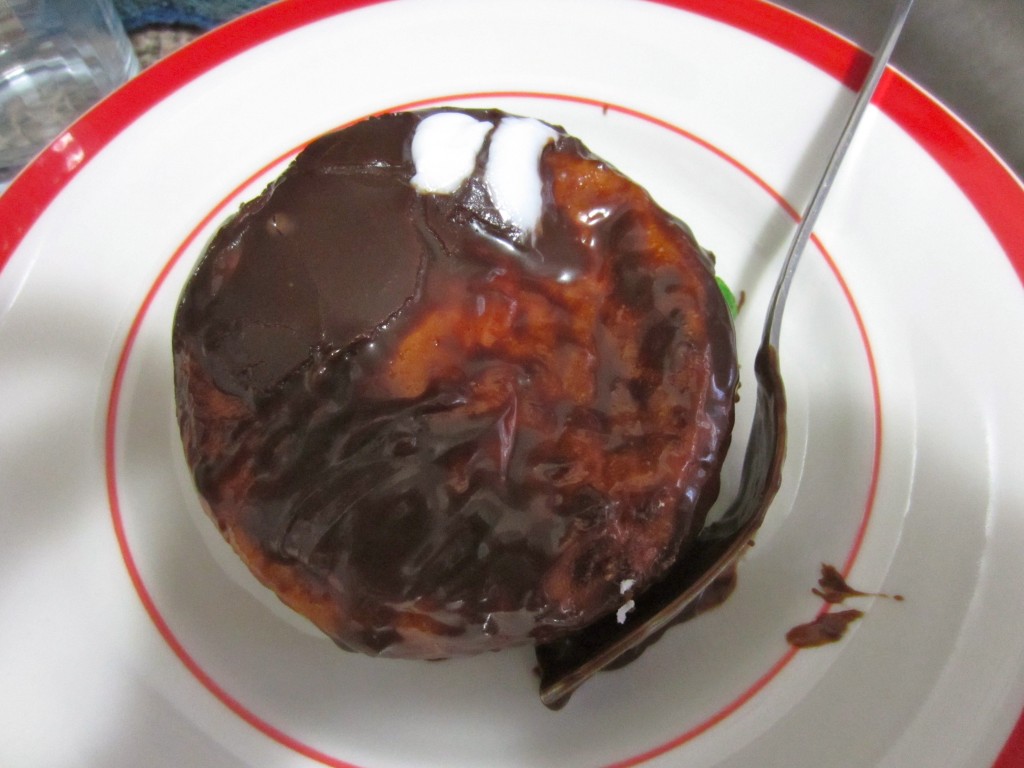 It's a little messed up, but this is the Portland Cream. I'm always going to head for the chocolate covered cream filled doughnut first.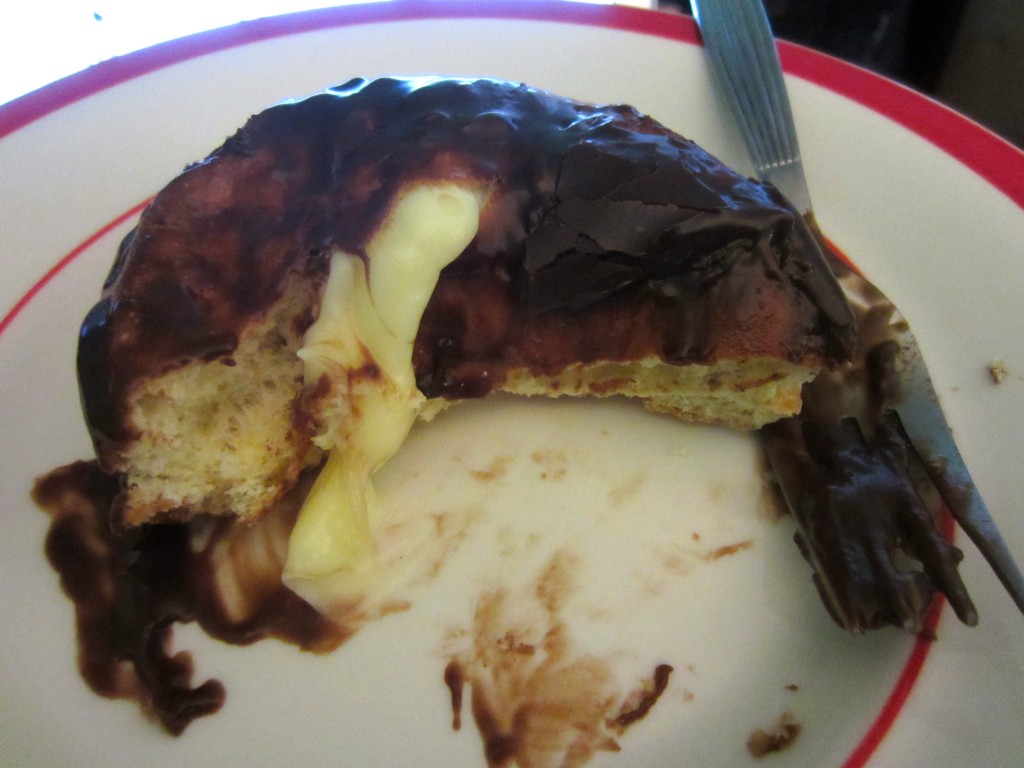 "…how I love to lick your creamy center!" Bonus points if you recognize that quote.