Kevin just got back from Las Vegas, so that can only mean one thing: Ronald's Donuts. You know they've got some vegan donuts, right?
I woke up Friday morning to this on the kitchen counter: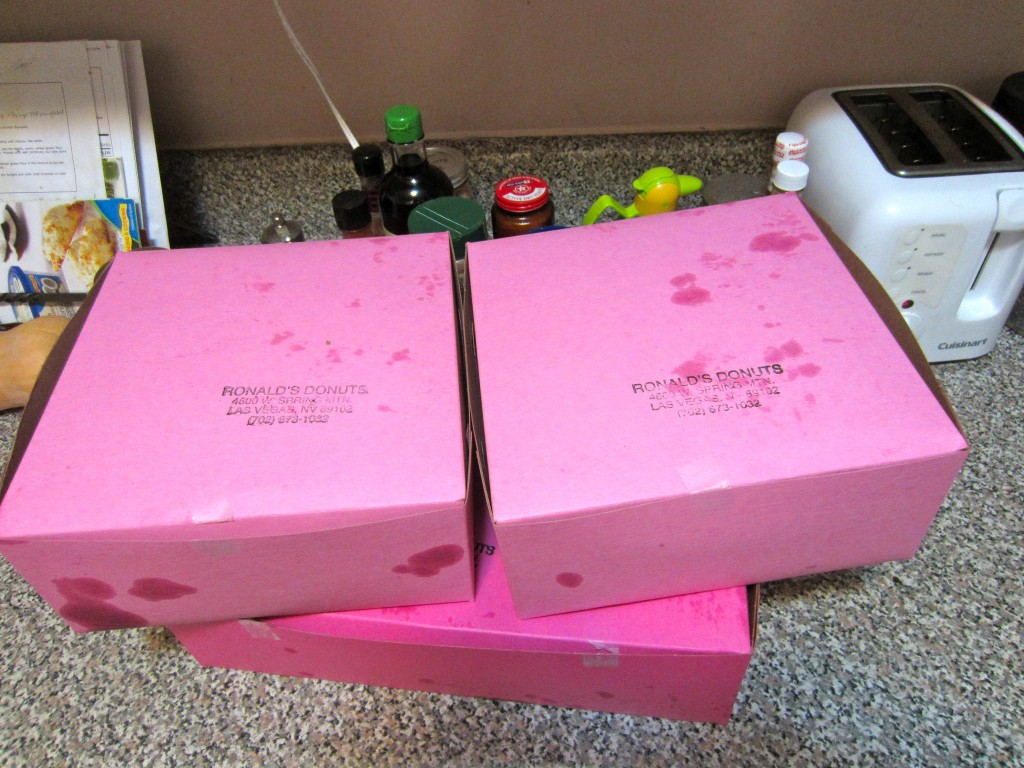 Uh oh. Let's look inside.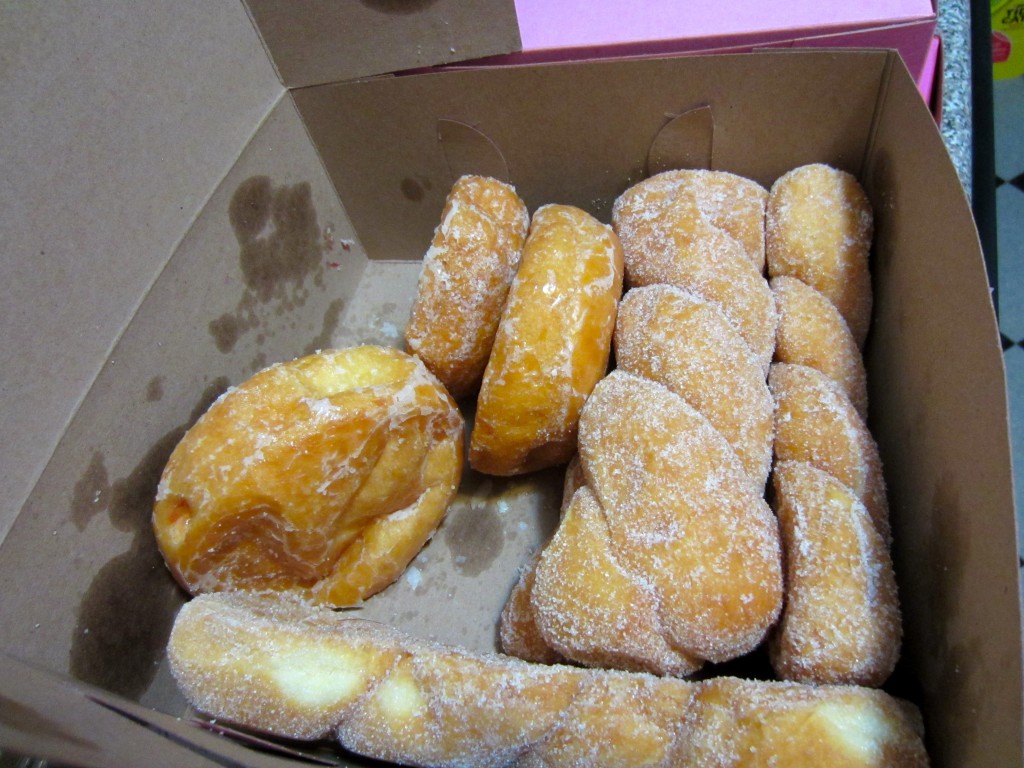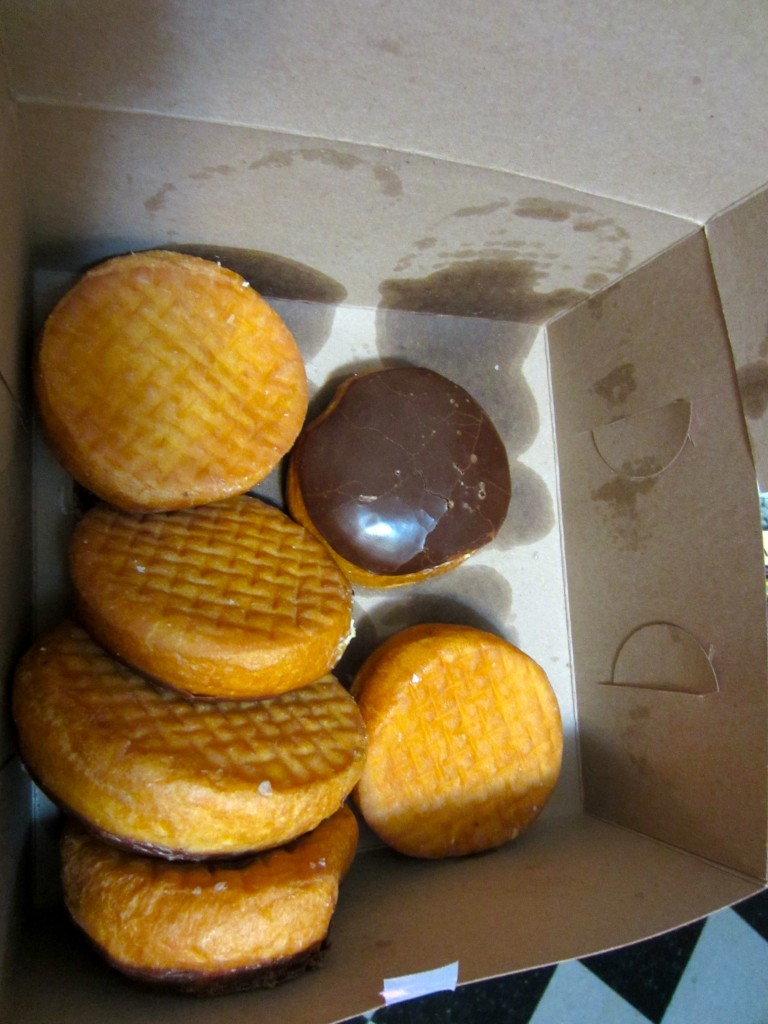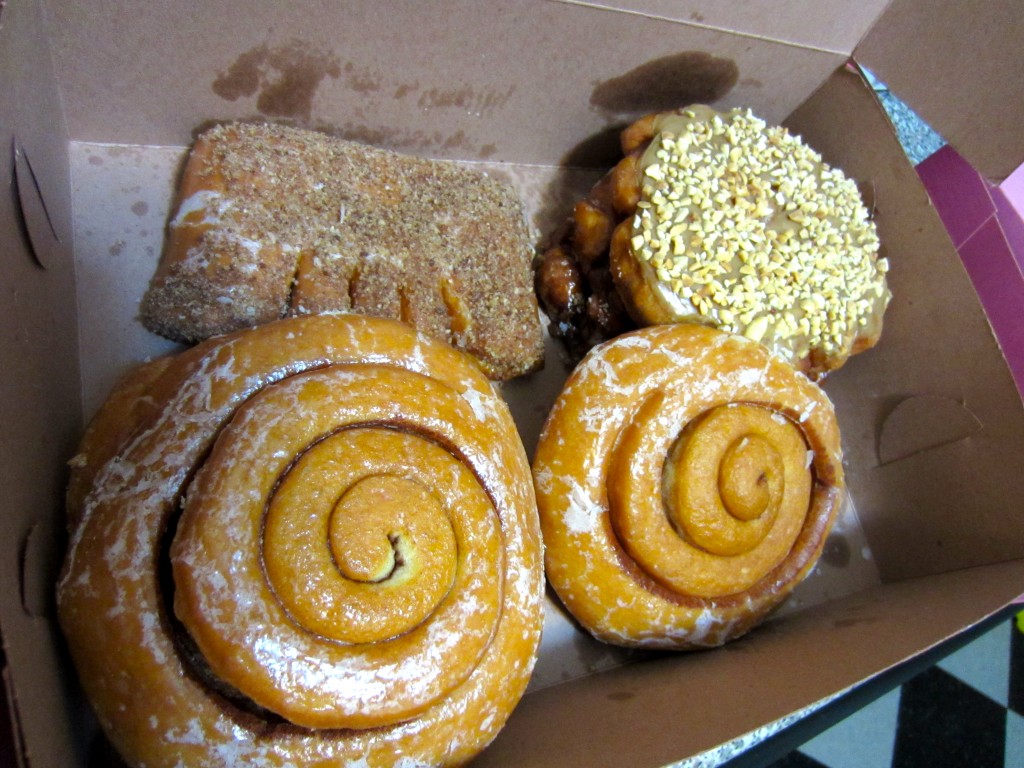 Oy. And that's after giving a bunch away.
Breakfast of champions fat vegans: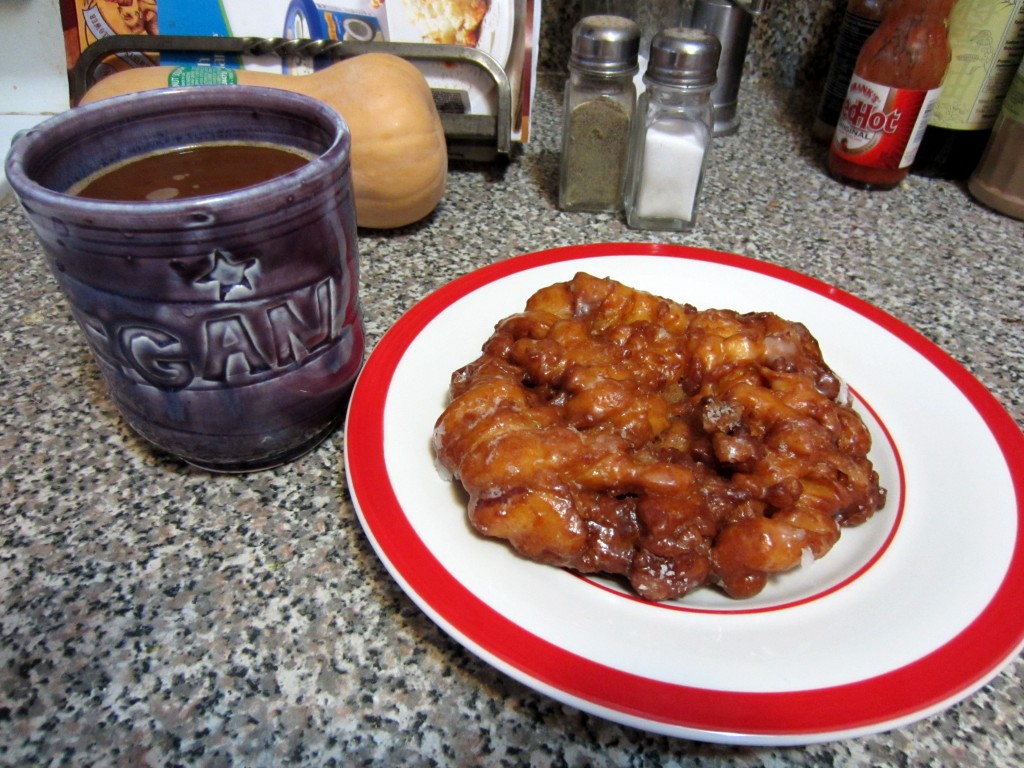 Mmmm….apple fritter. And, same day I downed this Boston Cream: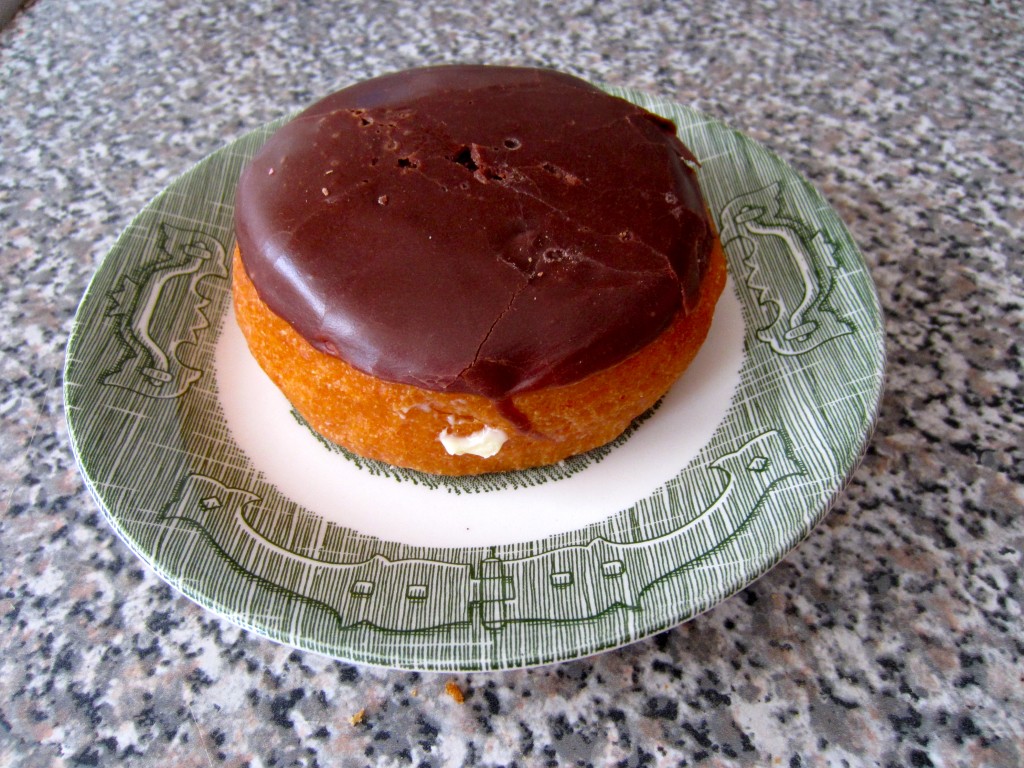 I'm actually not super in to donuts, but there's something about not having them available that makes them irresistible.