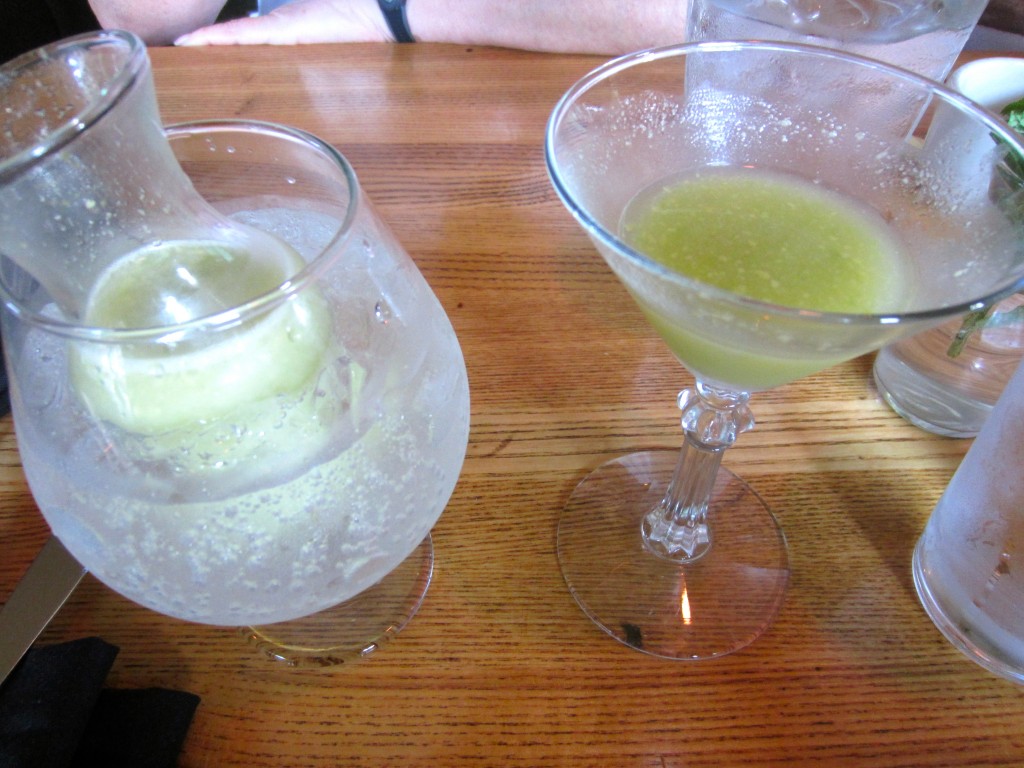 We keep forgetting about Sauced. But we finally remembered and decided to go with Kevin's parents. I started off with a lovely cocktail that had muddled avocado in it.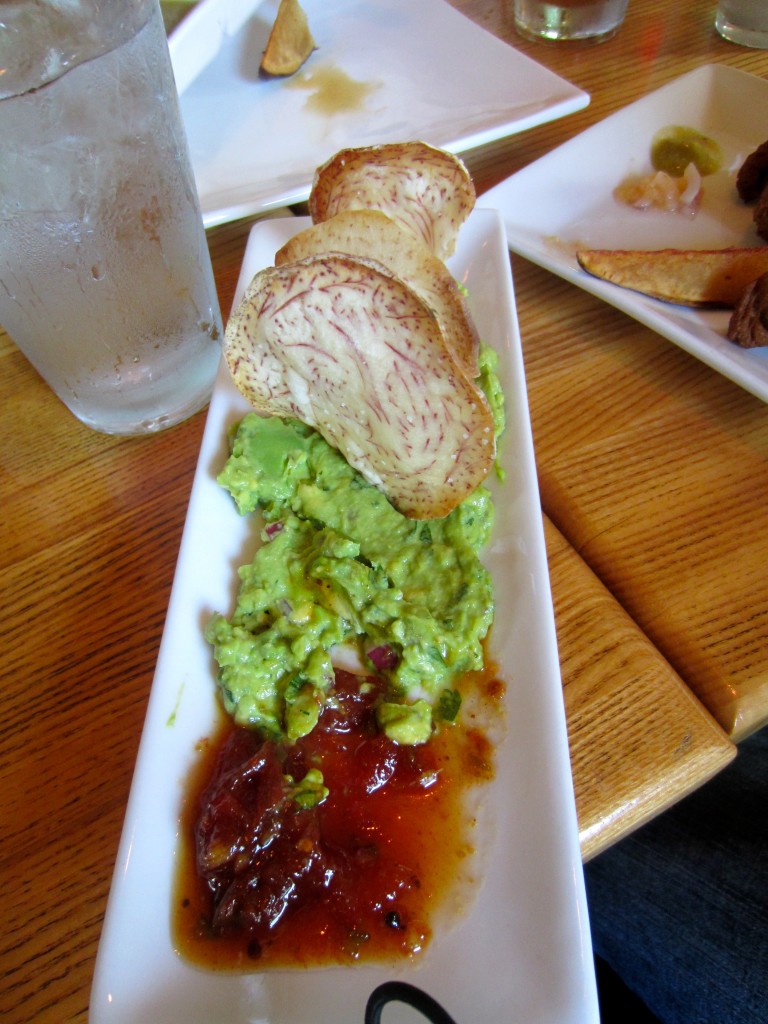 We had a couple of starter munchies. Guacamole with taro chips and tomato jam. The tomato jam look it to the next level.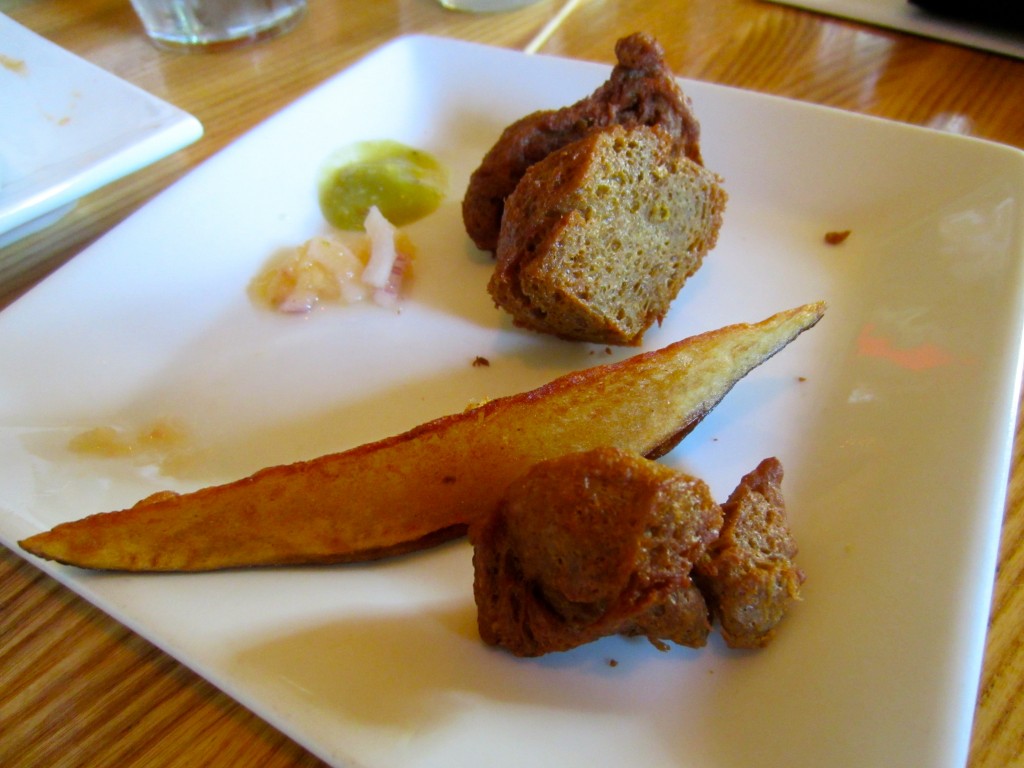 Oh, whoops. Forgot to grab a pic of the seitan and potato skewers before we started digging into them. So here are some bits and pieces.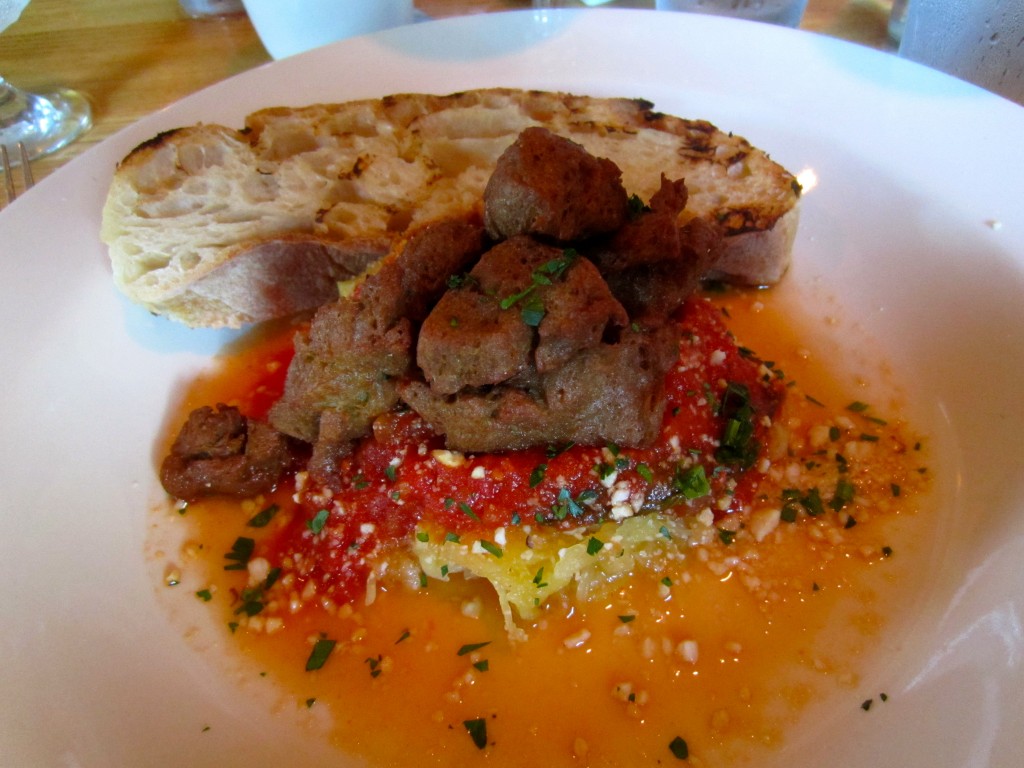 Kevin and I both had the Sketti and Neatballs, seitan in a red sauce over spaghetti squash. Destroyed. I need to try making spaghetti squash again.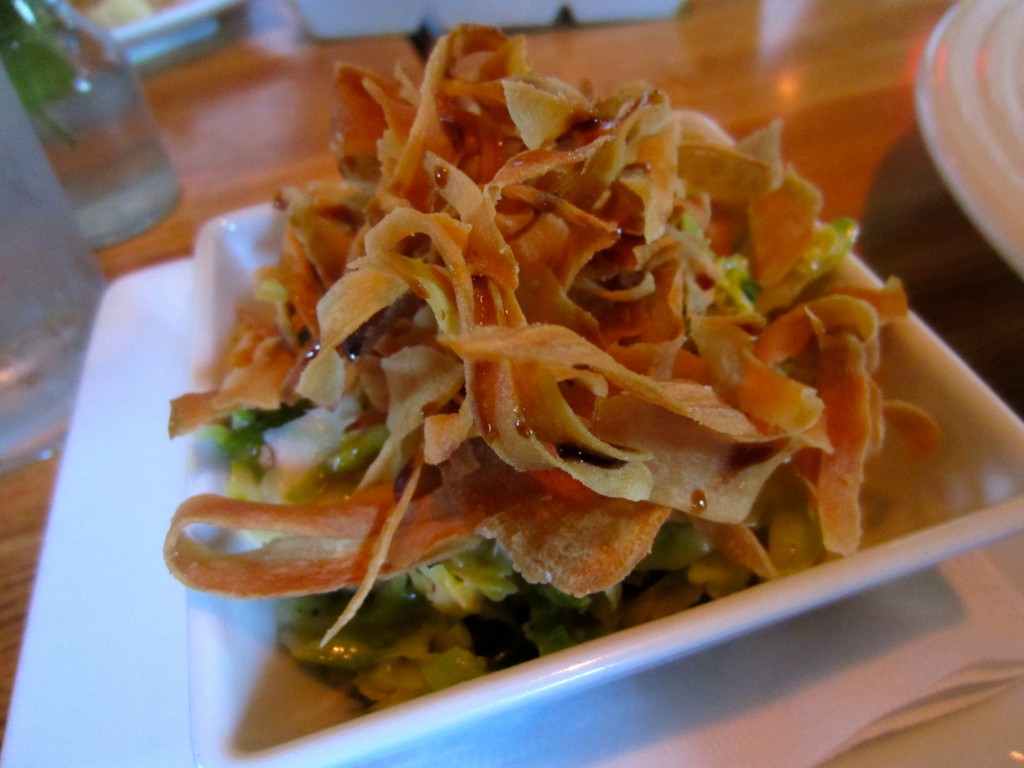 And this was a brussels sprouts salad with parsnip chips (I think) on top. I've seen recipes for raw brussels sprouts salads, but never had one. A+++ would eat again.
For dessert we went over to Irwin Street Market and had some Jake's Ice Cream. They have a couple of vegan flavors on hand.