"Being vegan is so expensive!"
We've all heard that one, right? And it's easy to see how people might think that. If you look on the store shelves at straight vegan substitutes, the price differential can be alarming.
Let's look at Parmesan cheese. Many of us probably grew up with the familiar green shaker container of Parmesan that came out every time you had something in an Italian red sauce for dinner. This stuff is pretty cheap due to subsidies, factory farming etc.

Now, if you just grab a straight vegan substitute off the shelf, it'll be about three times the price of the conventional version. Ouch.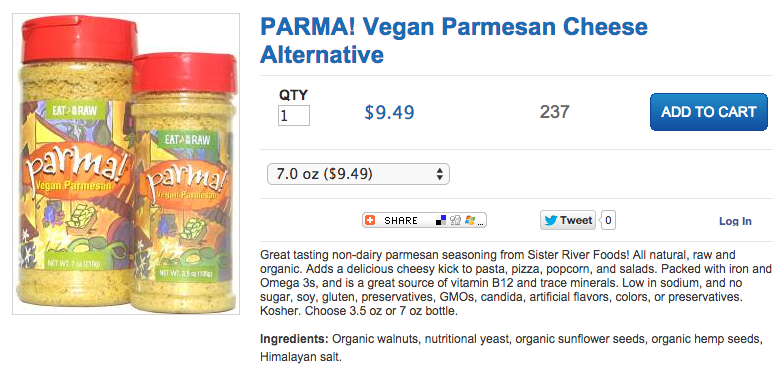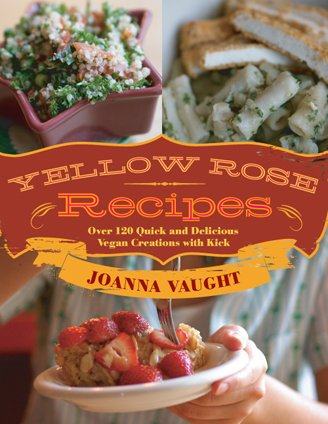 But guess what? You can make your own vegan Parmesan! If you search online, you'll find a number of recipes, but Joanna Vaught's from Yellow Rose Recipes is my absolute favorite. Unlike some of the other vegan Parmesan recipes, Joanna's includes walnuts which give you Omega-3 fatty acids.
Speaking of Joanna and Yellow Rose Recipes, keep an eye on her website. If you weren't lucky enough to get a copy of Yellow Rose Recipes before it went out of print, she'll be posting all the recipes on her site! The Butternut Squash Lasagna will impress the most skeptical omnivores. Make extra spice mixture in her Cajun Spiced Tofu recipe to keep on hand so you can bust that tofu out even faster. And make "chicken" and waffles with her Crispy Beer-Battered Seitan. Oh man.
Joanna kindly gave me permission to post her Vegan Parmesan recipe here for Vegan Mofo. I always have a shaker in my fridge and have been known to use it on Mexican food.
To save even more money on ingredients, shop in the bulk bins. If you can find broken cashew pieces, those are often cheaper than whole ones.
Vegan Parmesan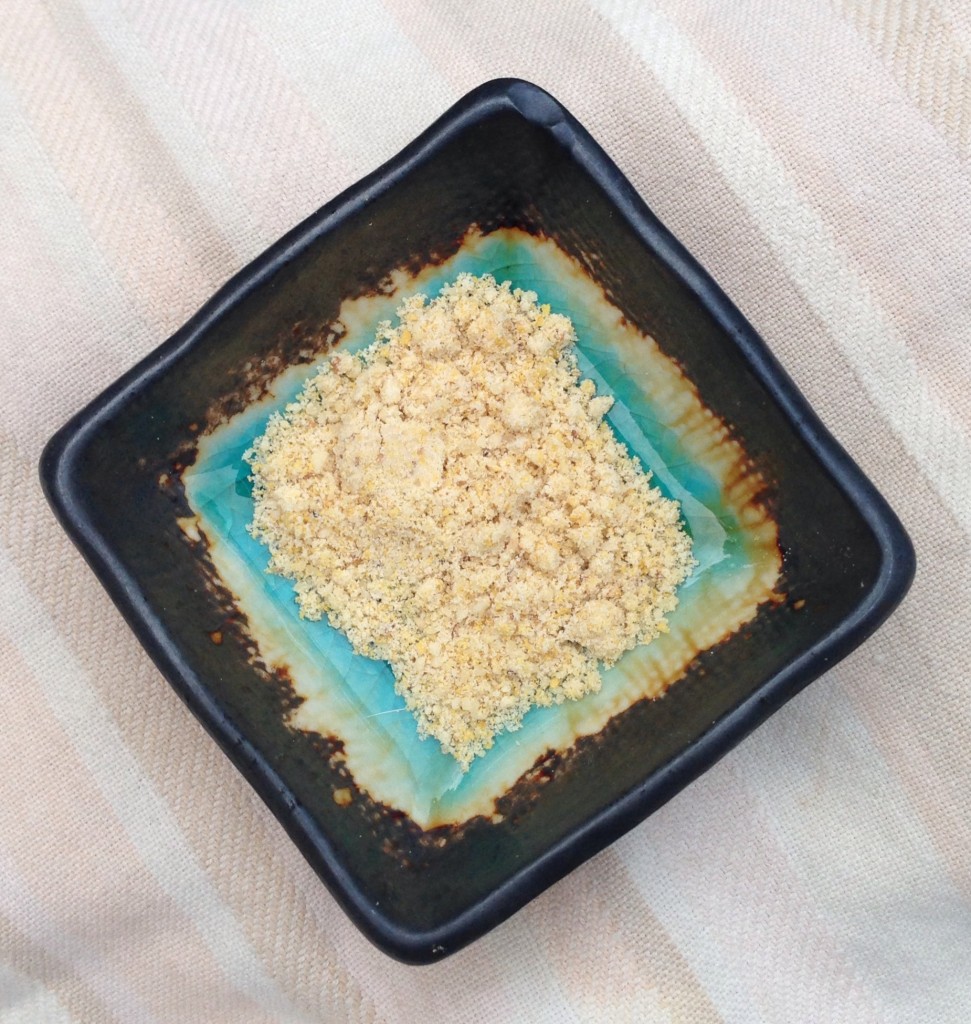 by Joanna Vaught published in Yellow Rose Recipes
Makes 2 cups, or exactly 1 used 5 oz. nutritional yeast jar full (reduce, reuse, recycle!)
Ingredients
1/2 cup walnuts
1/2 cup raw cashews
1/2 cup brown rice flour (I've substituted other flours like whole wheat when I've been out. Still works great.)
1/2 cup nutritional yeast
1 TBS garlic powder
2 tsp salt
Combine all ingredients in food processor and process until fine crumbs. Will last up to a month in an airtight container in your fridge.