Christmas Day we celebrated not working and Nick's birthday with a chill traditional dinner. Vegan of course. Nick was surprised that Danielle made him a cookie cake that he'd mentioned wanting months ago.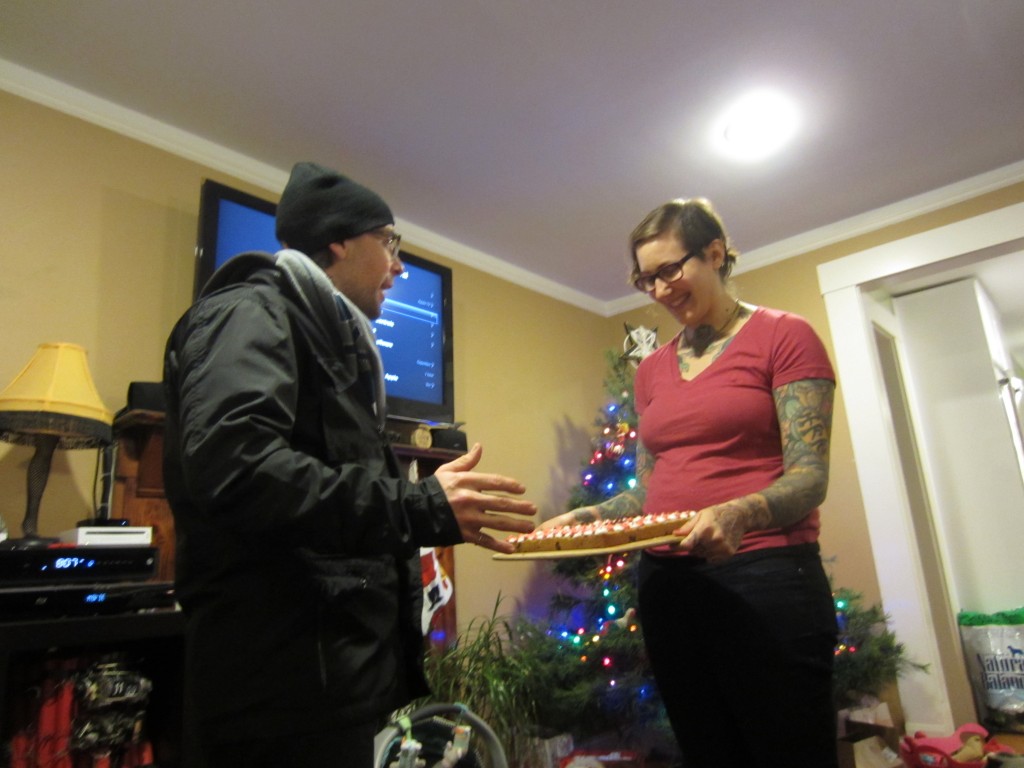 And here it is! Cute and delicious.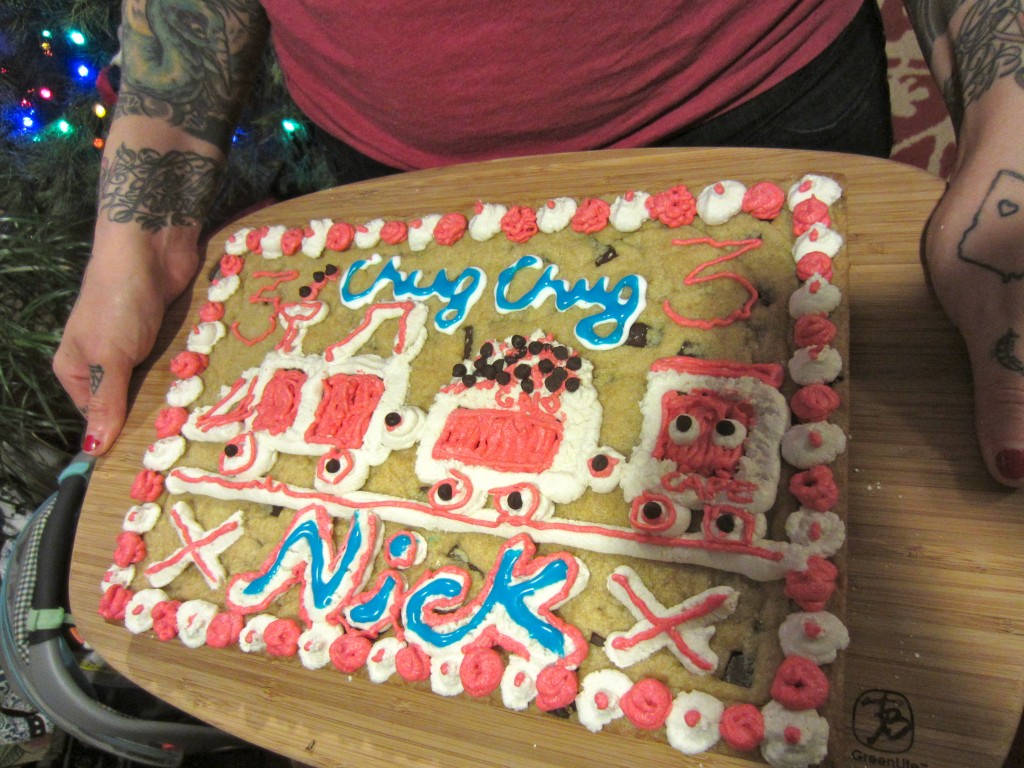 We found Christmas Vacation moose mugs, so those had to be busted out.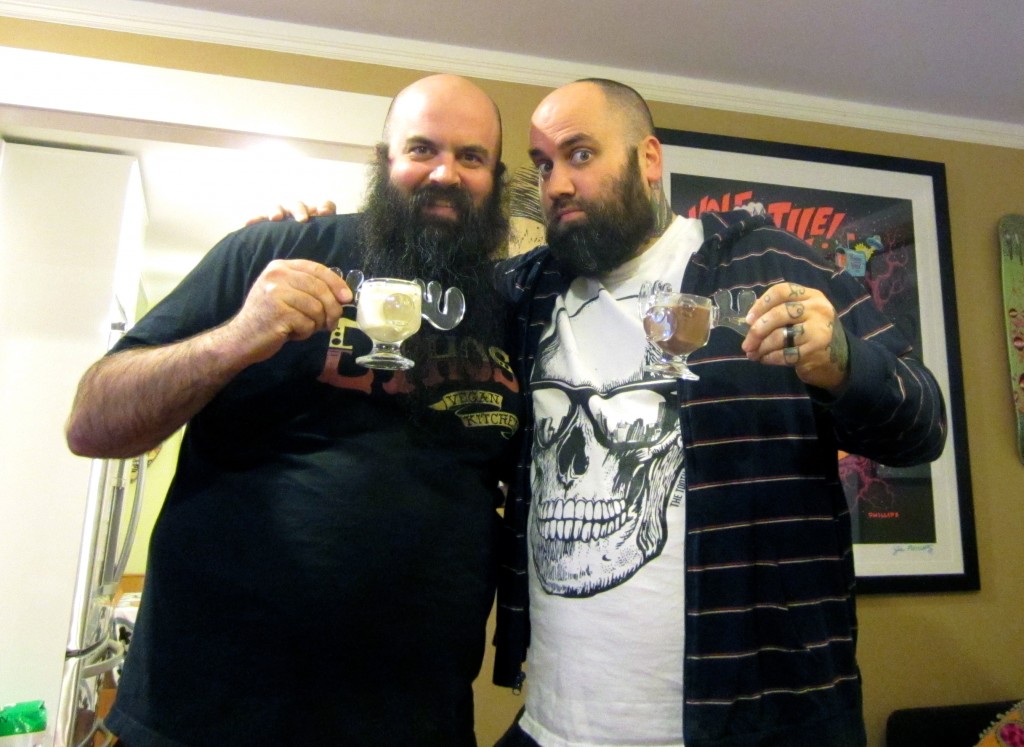 We brought the green bean casserole, a vat of gravy and sweet potatoes with marshmallow topping.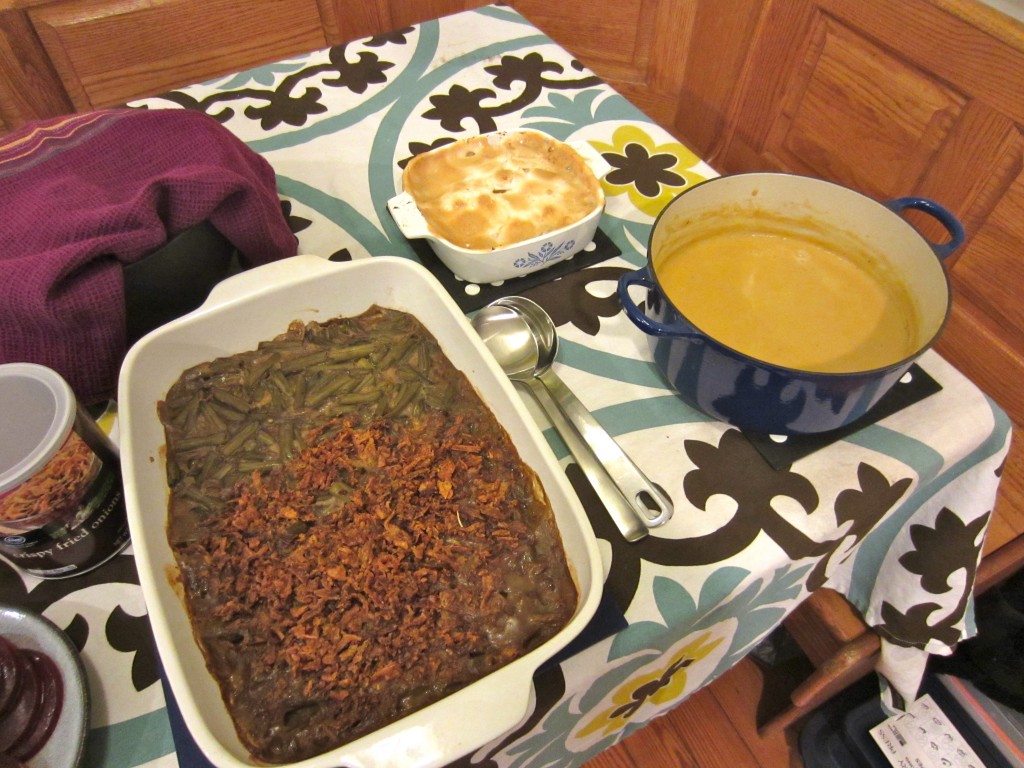 Crescent rolls.
My starter plate. I guess I was easing into it. There's some tofurky under that gravy.