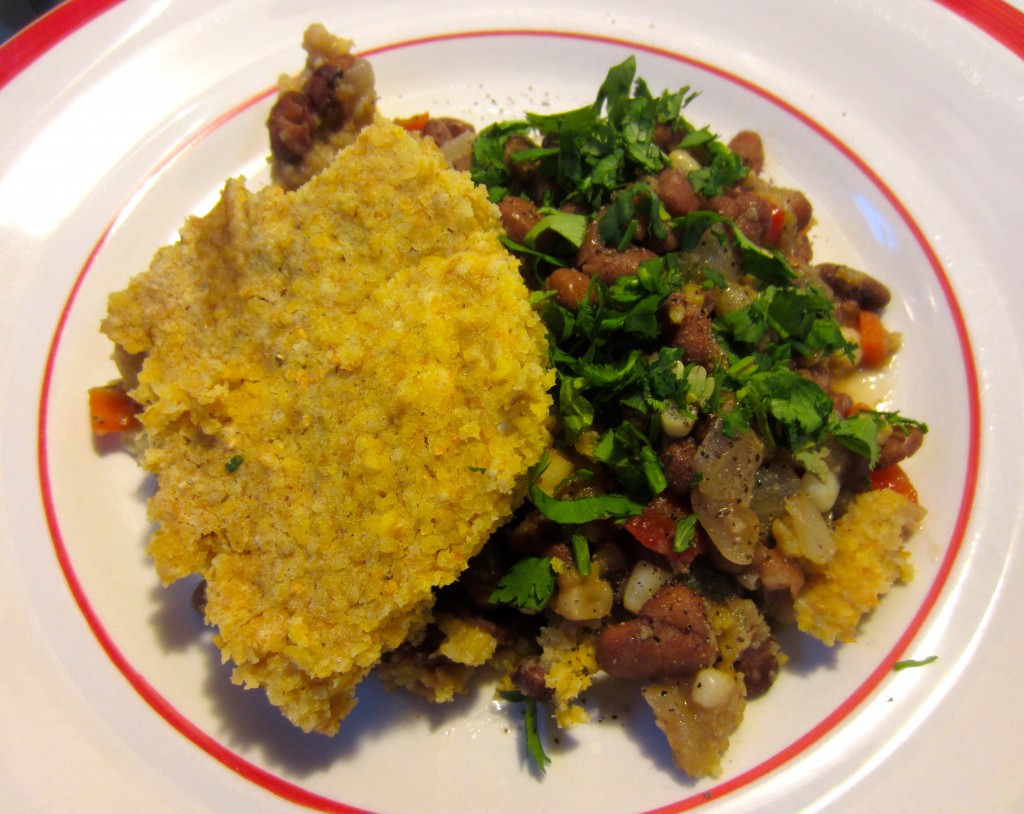 Slow cookers are awesome in the summer time because they don't heat up the house like the oven. And, I know it freaks some people out to leave the house with an appliance on, but they are made for that purpose so I don't worry about it.
This is the Cornbread-topped Southwestern Pot Pie from Fresh From the Vegetarian Slow Cooker by Robin Robertson. Yeah, the title says "vegetarian" but I think all the recipes are actually vegan. Oh wait, she does say "milk or soy milk" in the ingredient list for this recipe, but just forget she said milk, okay?
The pintos I used here were previously dry ones I slow cooked and then squirreled away in the freezer. Cook them off a pound at a time, then you'll have several recipe's worth. And it's way cheaper than buying canned ones.
This was good. The cornbread topping was a little simpler than the ones I make baked alone. There was no sweetness added and it didn't have any added all purpose flour, just the cornmeal. And I was wondering if it was really going to set up in the crock pot, but it did. It was almost more like a polenta crust than cornbread. No complaints though. Just for fun, I tossed in a fresh jalapeño along with the canned for a little more heat.