Apparently all we eat is pizza and Mexican food. As I type this someone is trying to organize another Mexican potluck. Oy. I know, this is not something to complain about.
It was decided that we'd have a pizza, ice cream and cake party for Star's pre-birthday. I made deep dish and regular crusts and everyone else brought stuff to put on 'em. Like four deep dish and 6 regular. Oh, there were leftovers shared around. While it's lovely that there are multiple places we can go out and get pizza with vegan cheese in Atlanta now, none of them come close to the magic we create.
Building pizza is apparently dude work. Bearded dude work.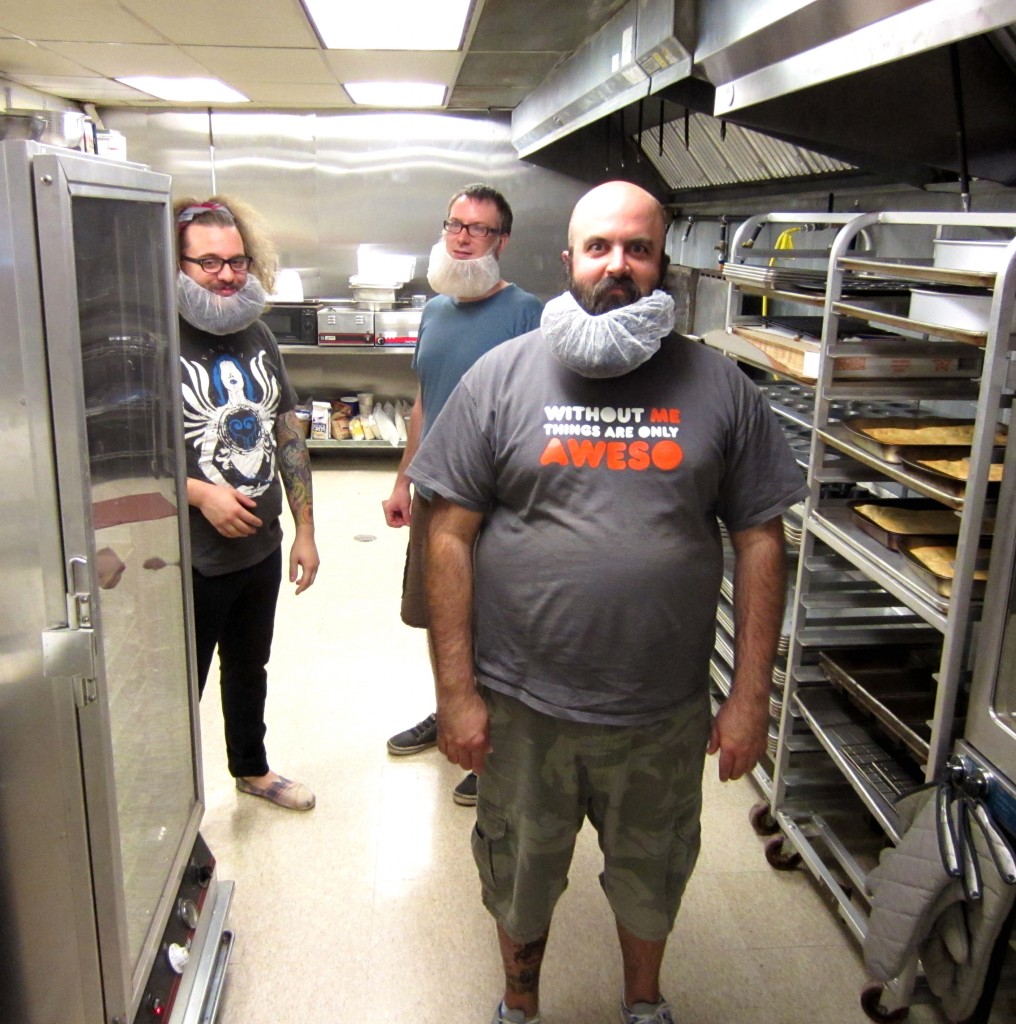 First one out, BBQ vegan chicken deep dish.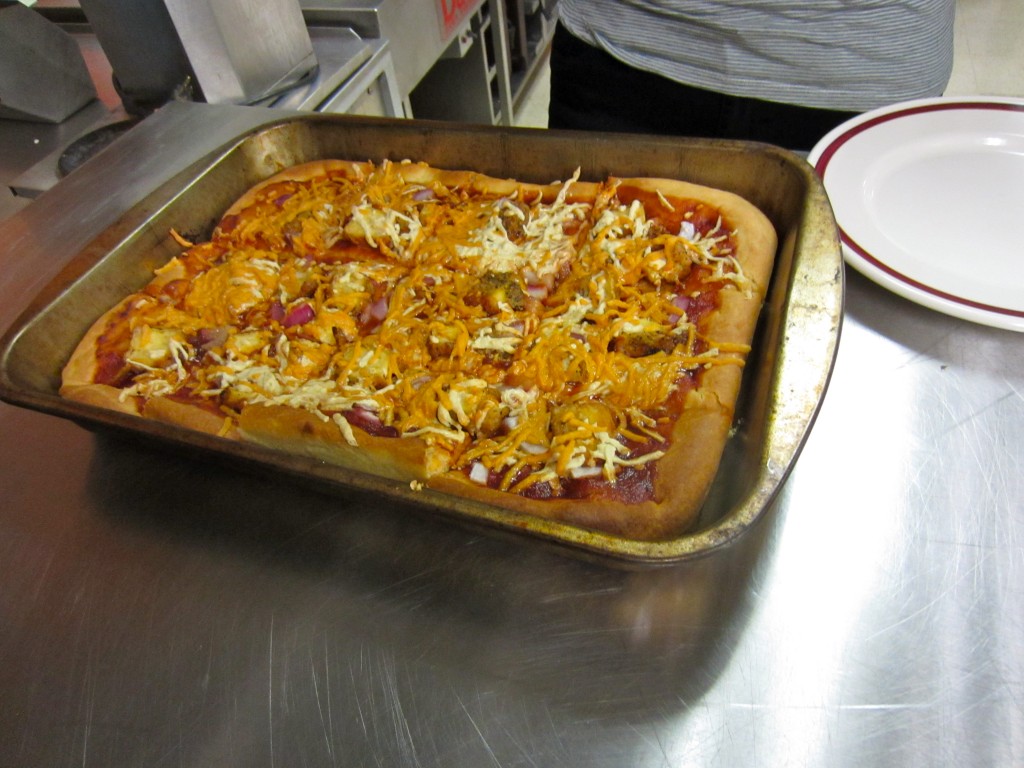 Mexican deep dish pizza with avocado, sour cream and hot sauce and Gyro pizza with hummus Gutenfleischer's gyro meat and tzatziki sauce. See what I'm saying?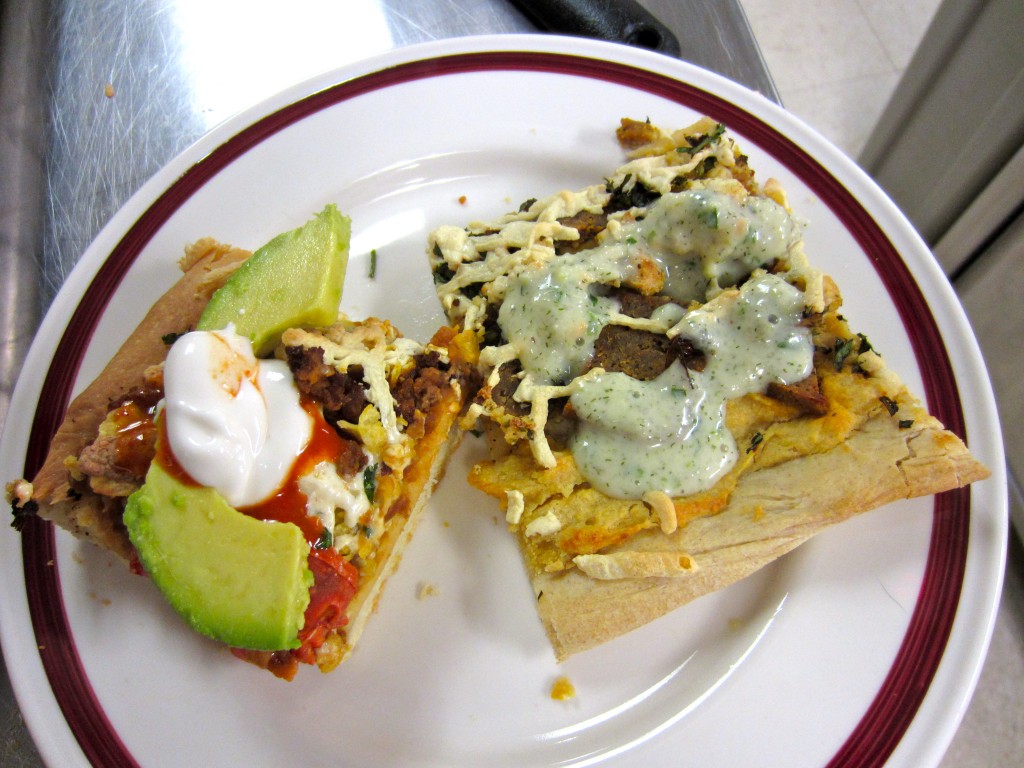 Cheeseburger pizza.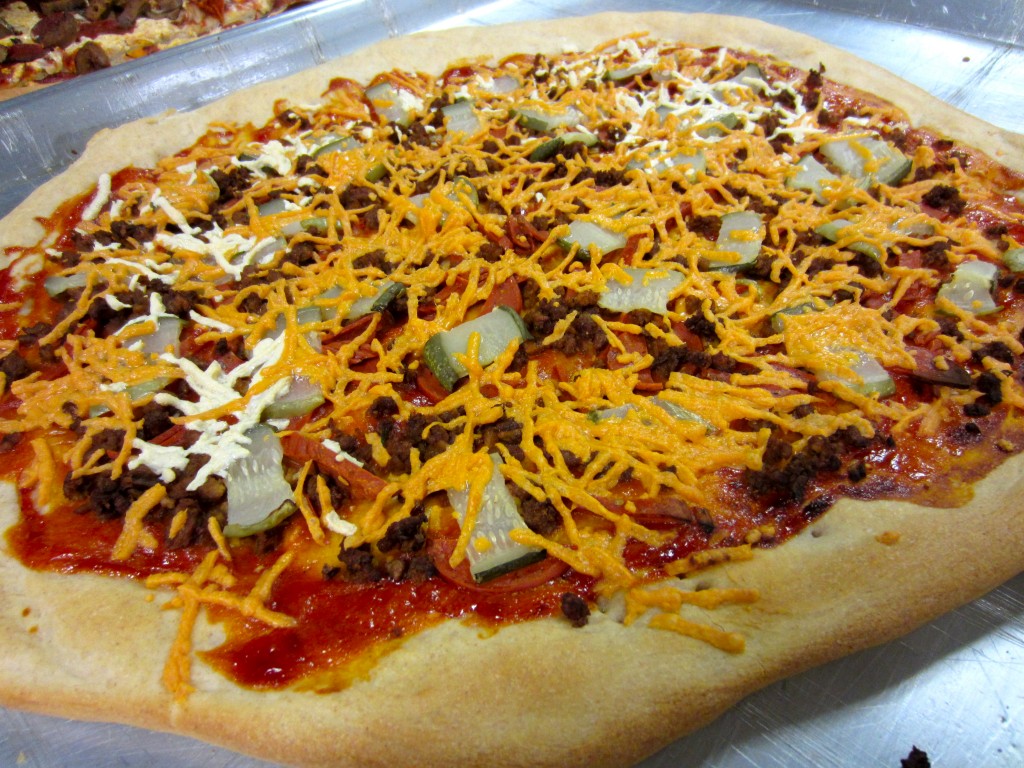 Meat lovers, I think.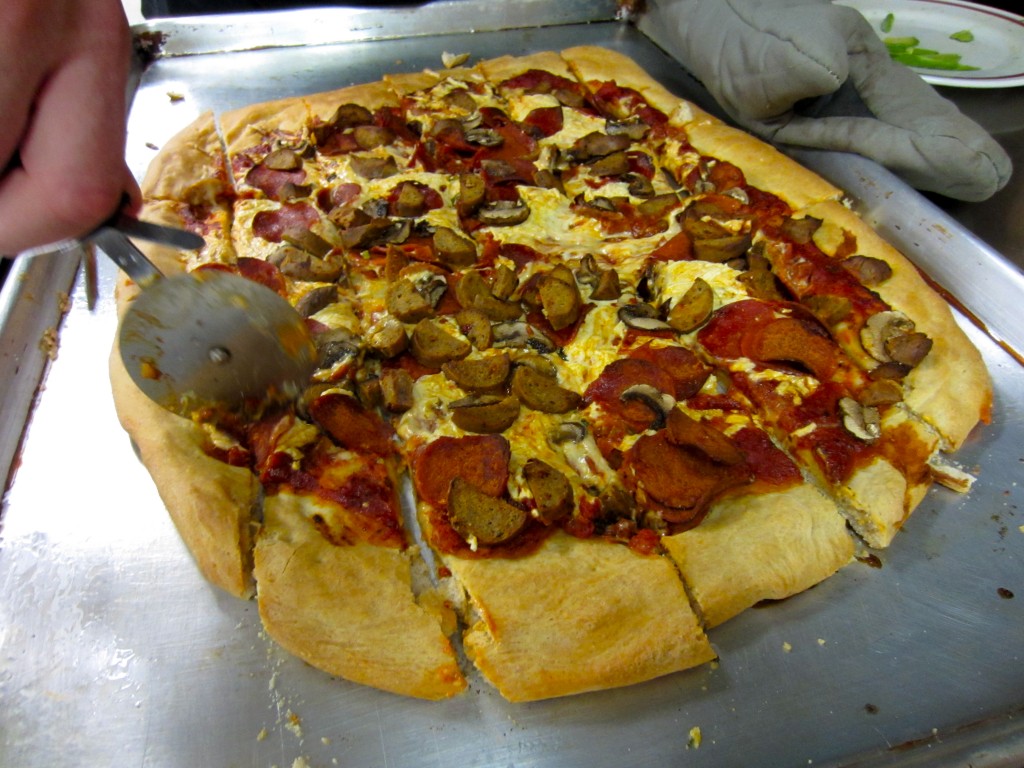 Stuffed crust.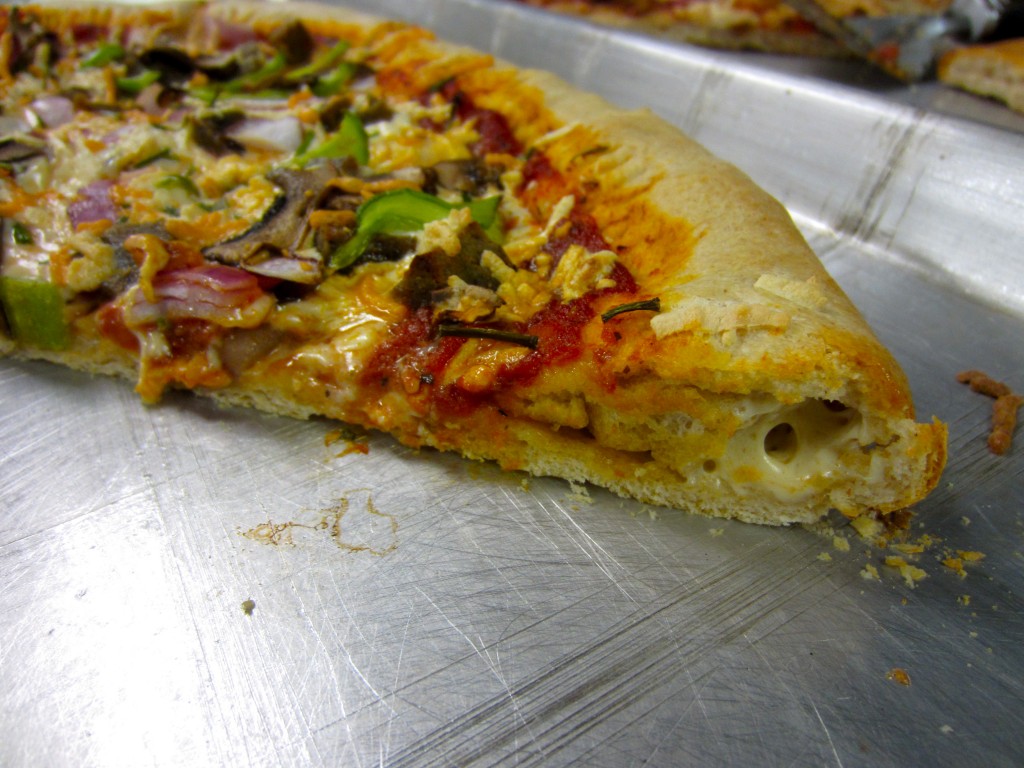 And Steph made this ridiculous ice cream cake: brownie topped with chocolate chip cookie dough topped with ice cream topped with whipped topping. Holy crap!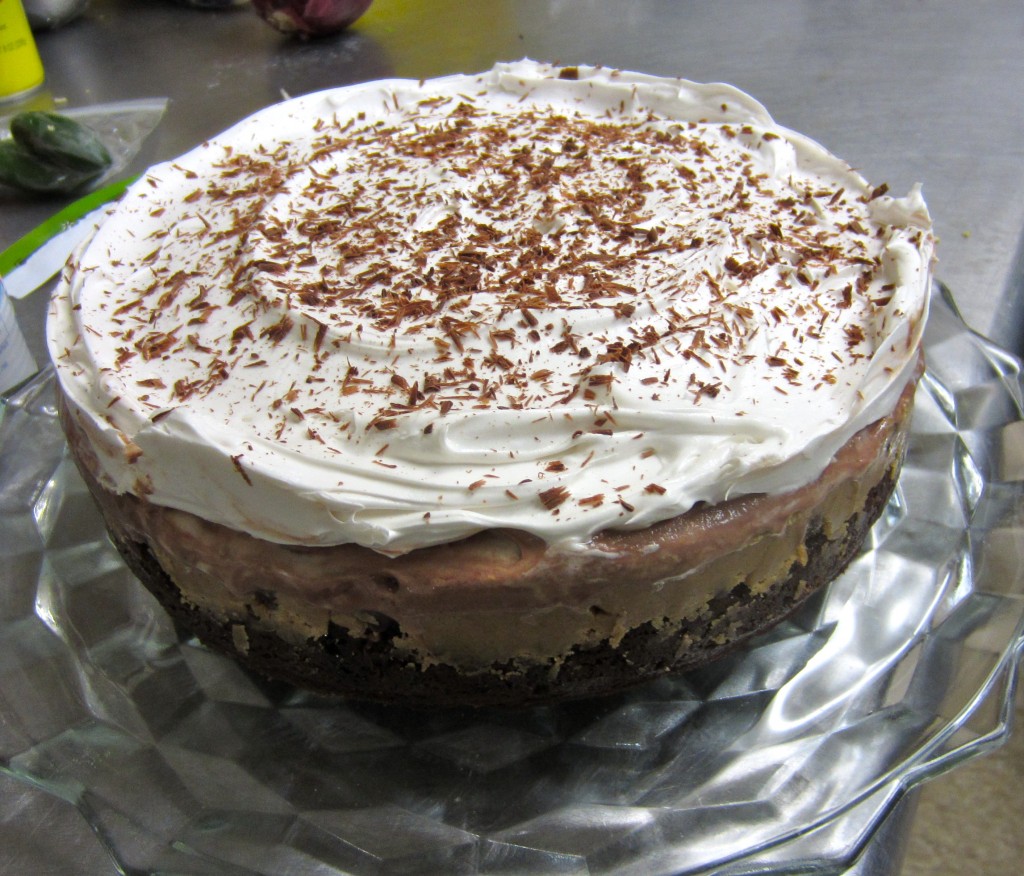 Cake innards.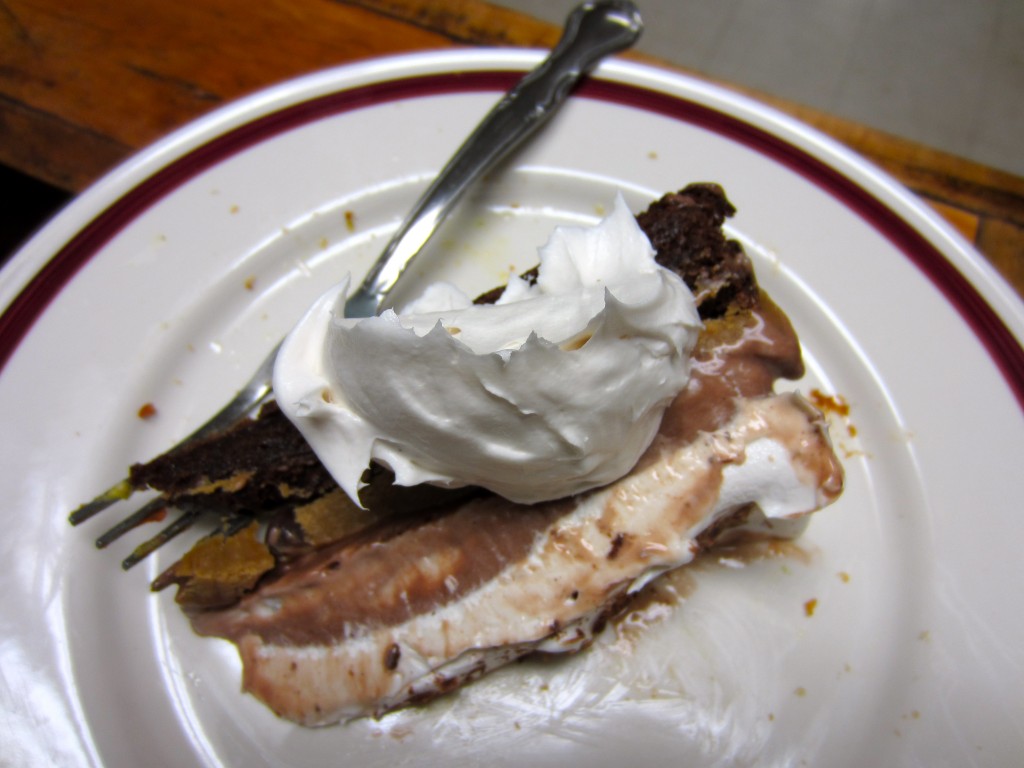 I'm pretty sure all the cheese used was Daiya. It's pretty much our cheese of choice for pizza.