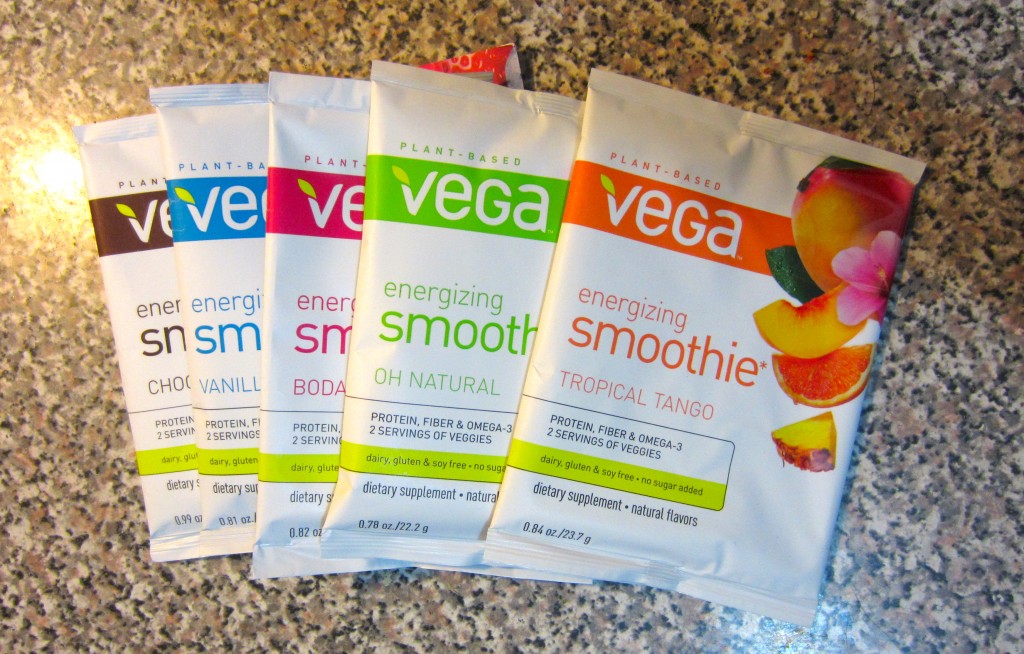 So all at once I got a bunch of products to try, and I'm slowly trying to get caught up. I like smoothies for breakfast, especially if I'm riding my bike. It just doesn't seem as lumpy in my tummy as cereal. My standard is a banana, some blueberries, non-dairy milk, chia seeds and a little of whatever Vega product we had lying around. If I want it a little heftier, I'll toss in a little nut butter. So to test my first batch of the Vega energizing smoothie, I didn't really deviate much from that. This is the Bodacious Berry with a small banana, some frozen blueberries and flax milk.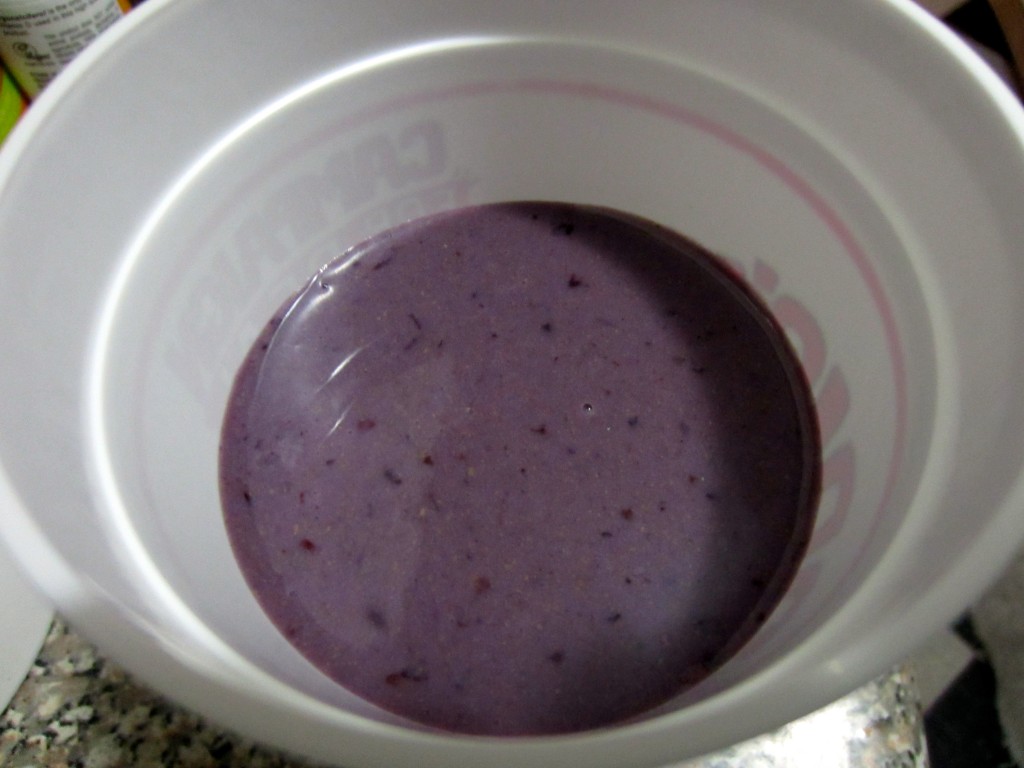 Tasty! A nice way to cover your nutritional bases. The next one I tried was the Choc-o-lot. Again, I whirred it up with a banana and some flax milk. It was actually more chocolaty tasting than I was expecting. Very nice.
The next packet I tried got me through a preview day at the bakery. So after about a 15-hour-day of baking and prepping on a Saturday, I was up by 6am to bake and prep more so we could be open 9-4pm. Whew! I grabbed the natural packet and took it with me. So instead of getting into some baked goods when I started feeling hungry, I whirred up a smoothie with the natural packet, a banana, frozen strawberries and soy milk. It really seemed to be able to keep me going until lunch.
Now, I'm an asshole and didn't try the product just mixed with water. Kevin likes the Vega products that way. I like to add them to some other things. Hey, it works both ways! The vanilla and mango packets were given to others to try so I don't have any thoughts on those.