Sure, I'm a little behind on posts. It's not that obvious until I get to the Thanksgiving pictures … on Christmas eve. What happens when you get together a couple dozen vegans that love food on Thanksgiving? An epic feast.
Here we have a Gutenfleischer's glazed ham and turkey, a Tofurky (actually 2. one got deep-fried), a Match Meat holiday roast, the Field Roast Hazelnut Cranberry Roast and I'm not sure what else.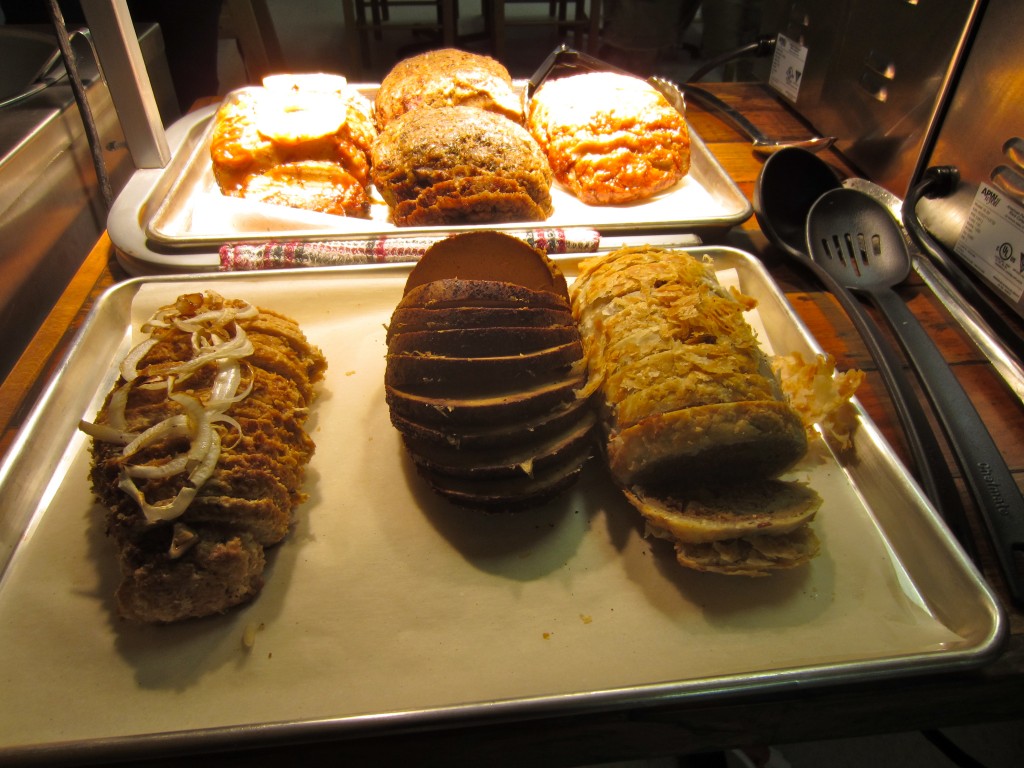 We didn't mess around with gravy and dressing.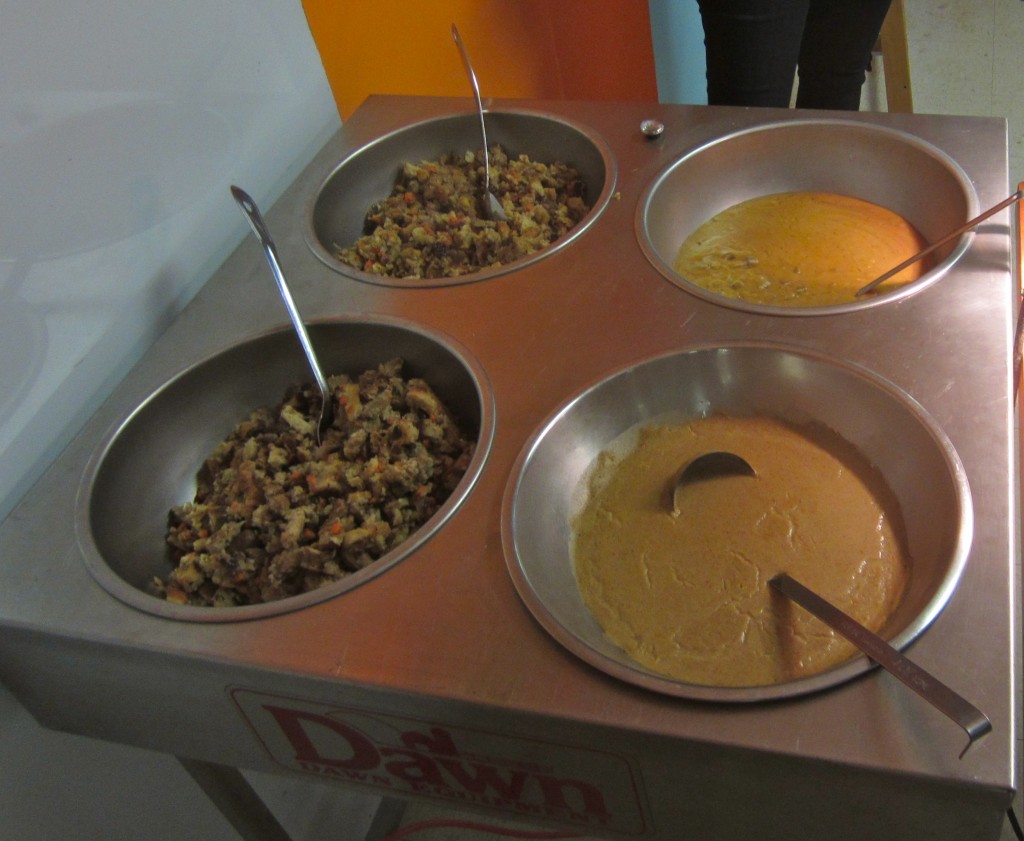 Roasted veggies, mac & cheese, butternut squash casserole, mashed potatoes, crescent rolls, candied sweet potatoes….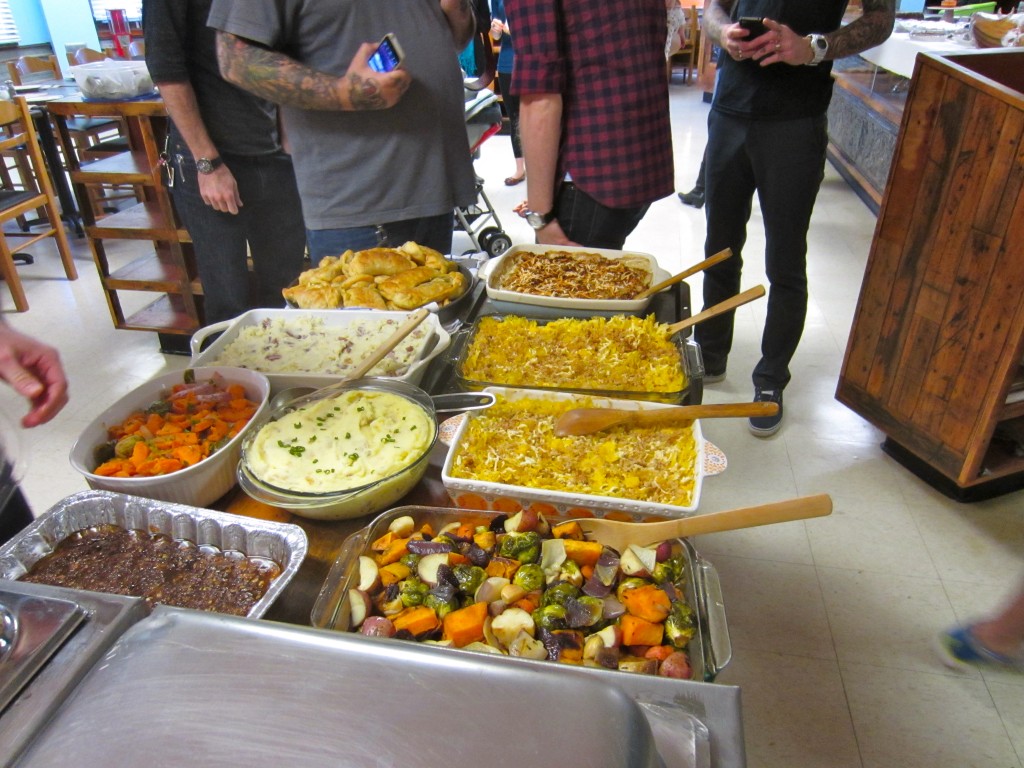 Green bean casserole, maple roasted brussels sprouts…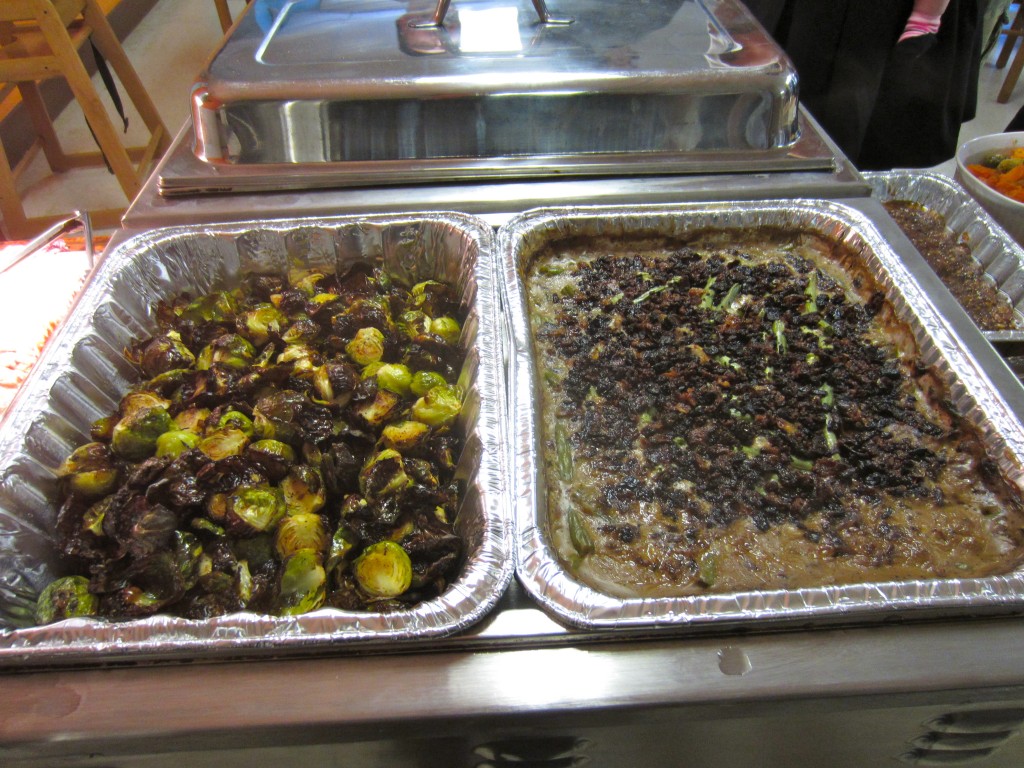 Kale salad with mangoes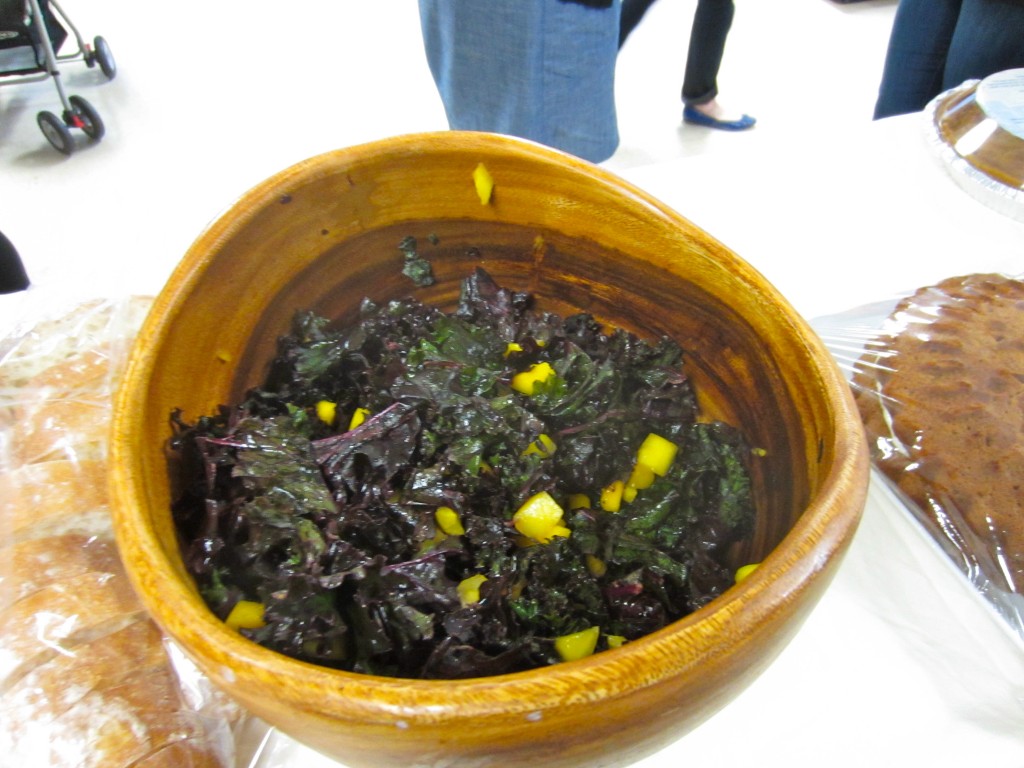 Many desserts…ginger bread cake, pumpkin cheesecakes…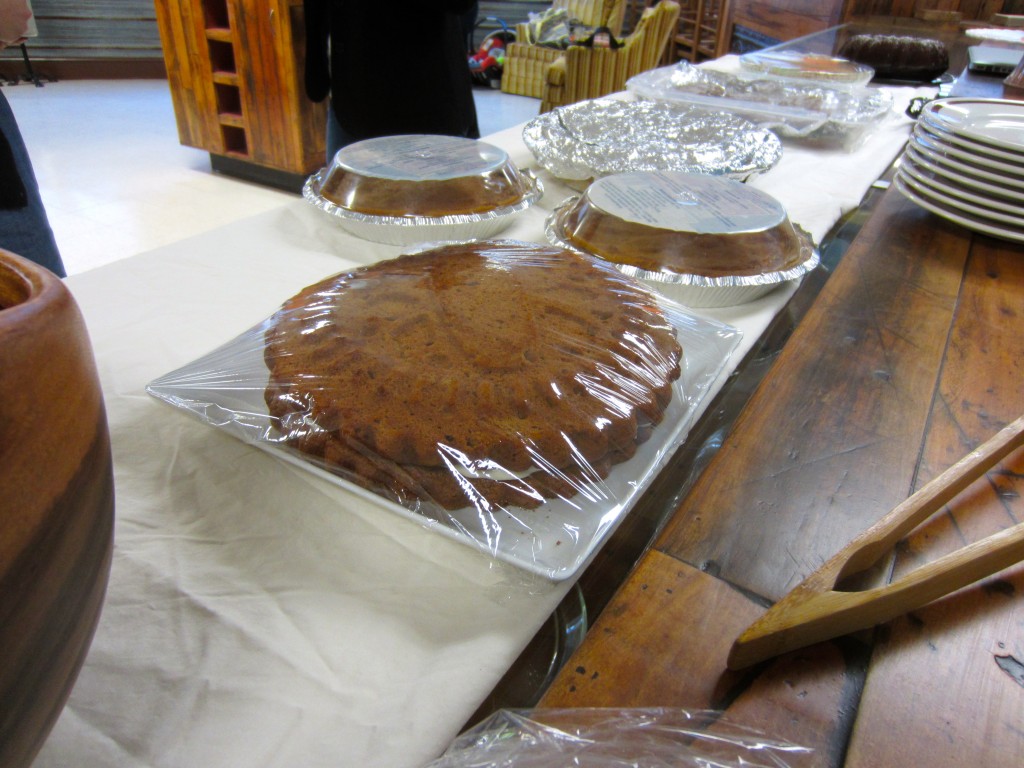 Cookies, pie, bundt…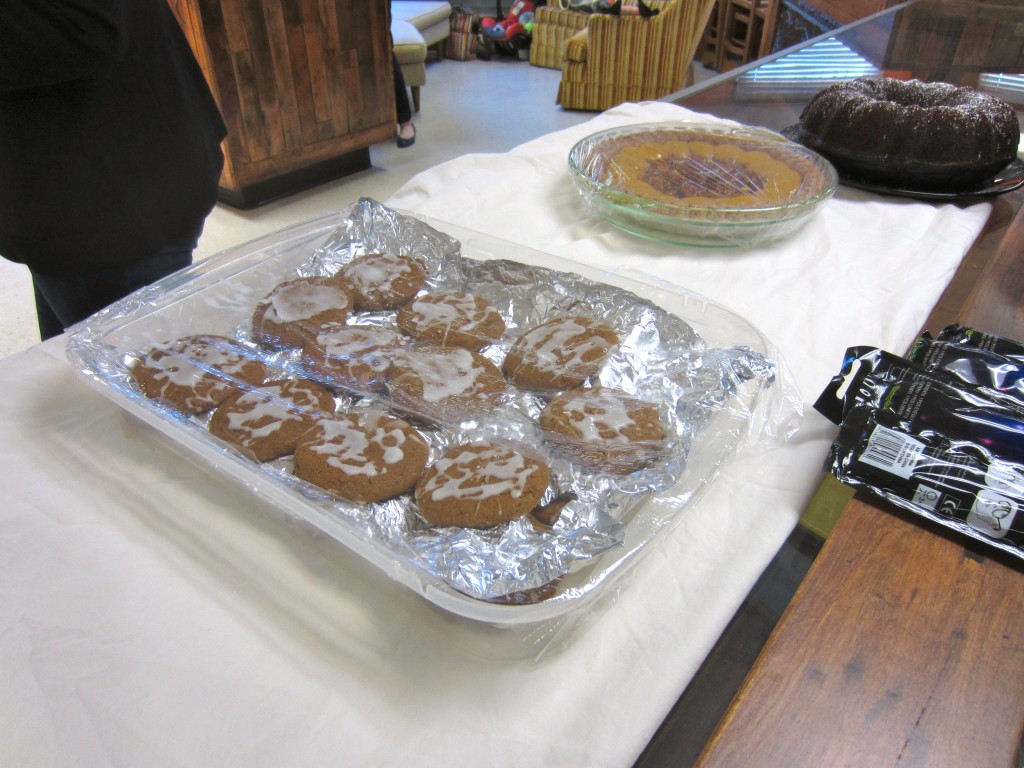 My first plate. Oh yeah, calzones and ciabatta bread….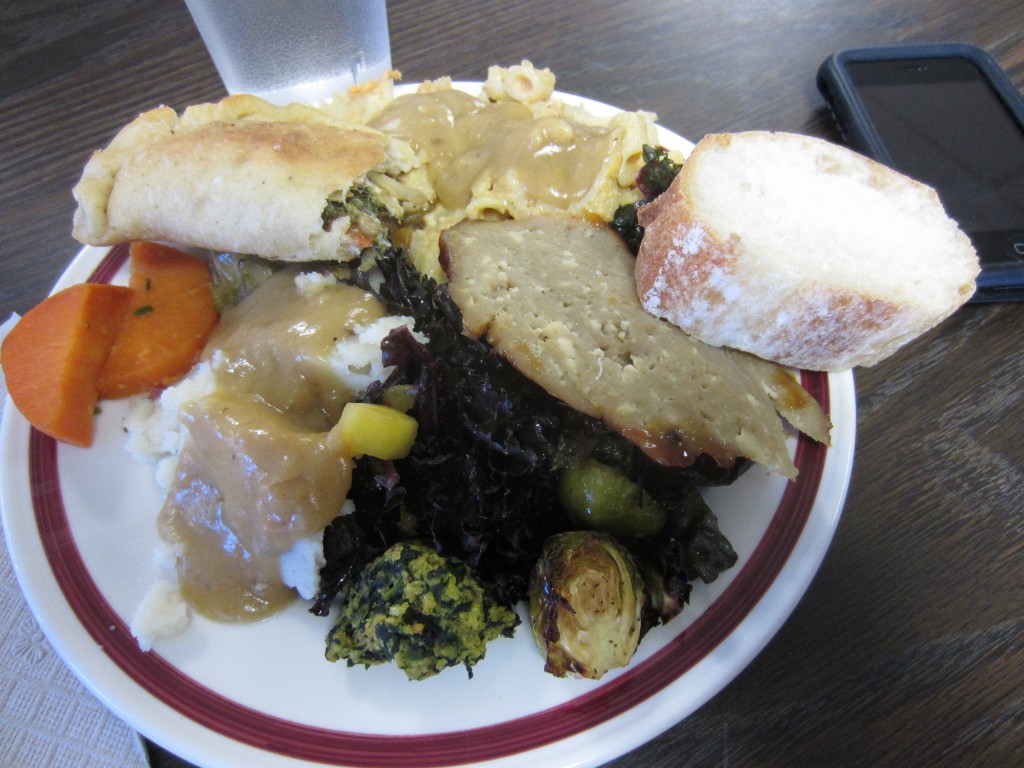 Plate number 2…gotta try everything!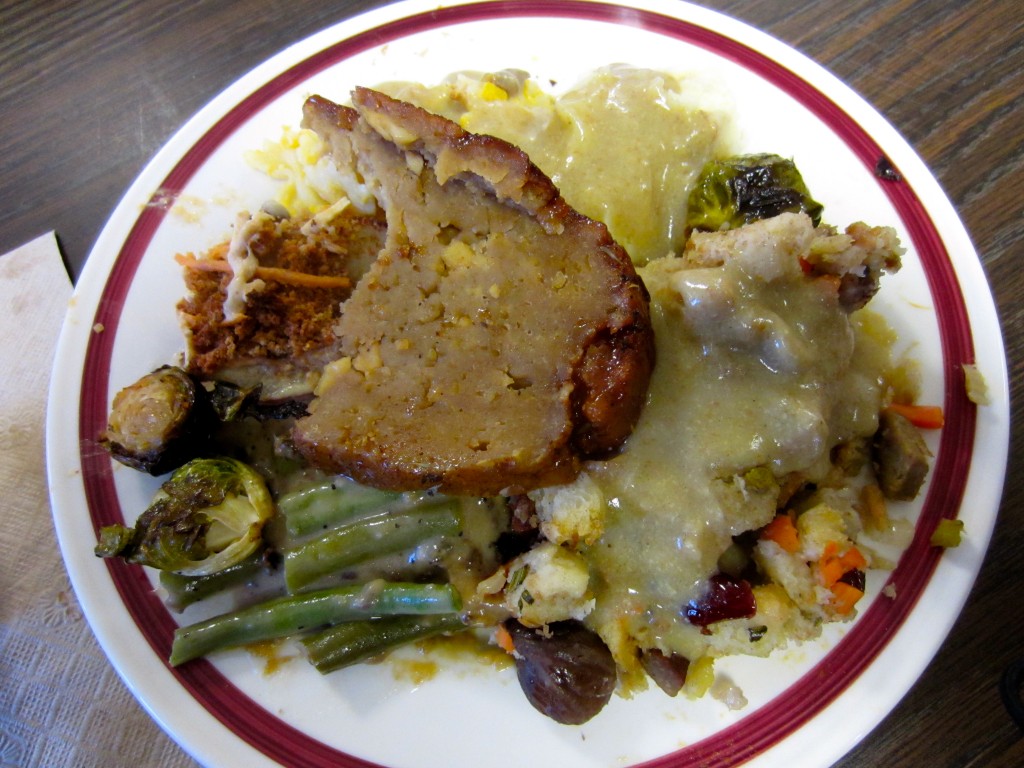 Someone else's dessert plate because mine just had tiny bites. I was tapped out!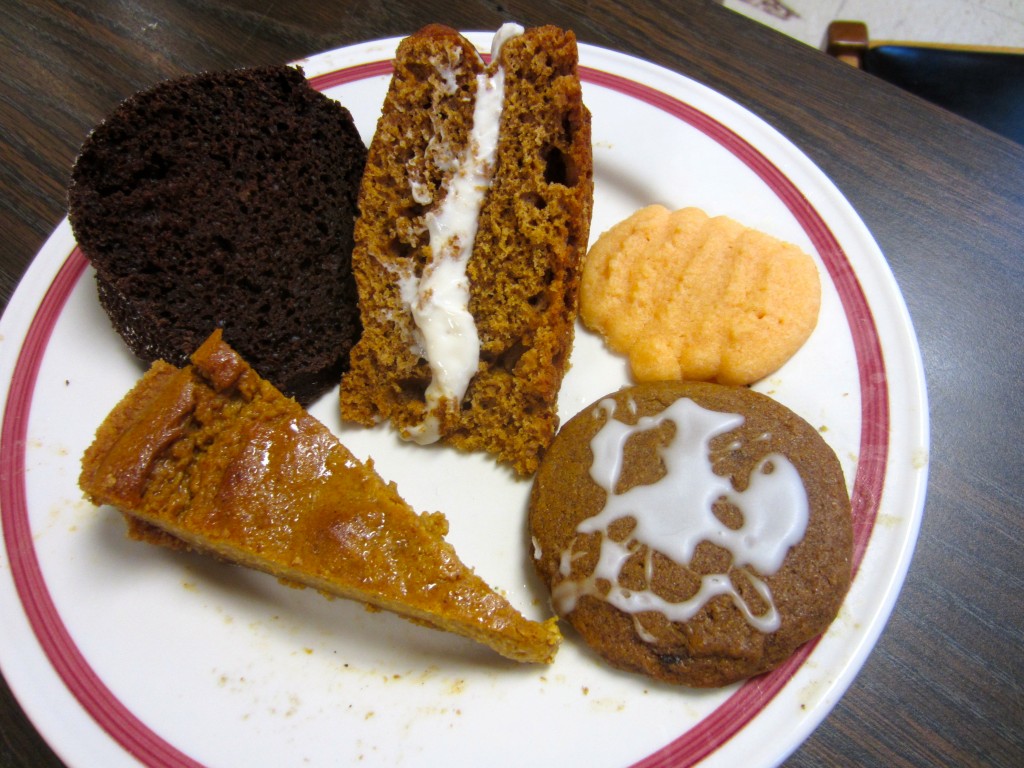 And a collection of the toughest turkeys in the world on the white board