First things first: do you get the Meatout Mondays email newsletter? If not, you should sign up. Each week they send a recipe along with some other interesting tidbits.
The week that I linked to above had a recipe in it for Vegan BLT Spring Rolls with Avocado. With cashew based ranch sauce. What? Does that not sound like perfect summer food? I thought so and left it in my inbox until I decided to make it.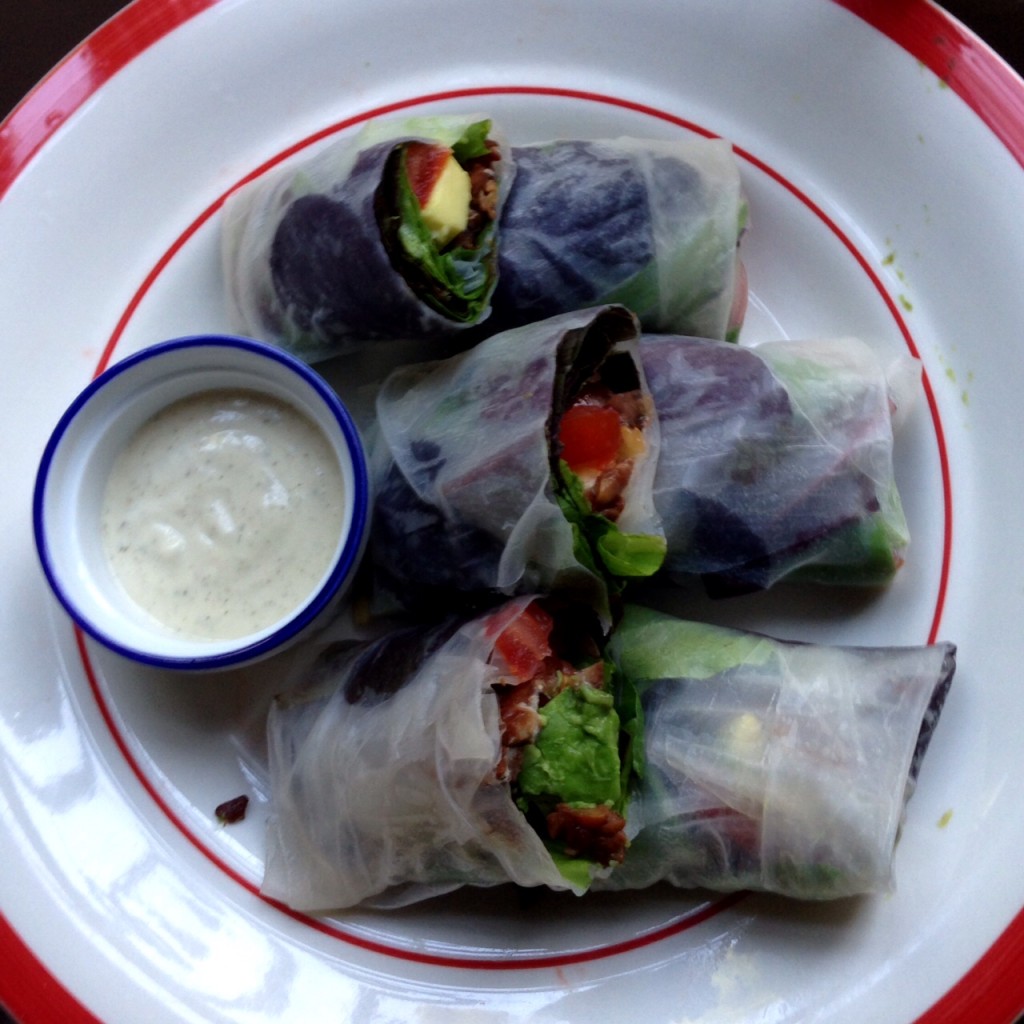 Dealing with rice paper can be a little tricky. But you usually get the hang of it after a roll or two. And if it tears, big deal. You can still eat it, right?
And rolling up spring rolls can be quite the production. There's definitely a process to it. But these vegan blt spring rolls don't have as many ingredients as most which makes it go a little faster.
Here's a video showing you how to work with the wrapper. Bonus: you get another vegan spring roll recipe!
For the tempeh bacon, I just used my own standard smoky tempeh recipe. I guess I should post that some time. There are several commercial vegan bacon products out there like Sweet Earth Foods, Tofurky's Smoky Maple Bacon, and Upton's Naturals Seitan Bacon.  Make your own or choose your favorite!
For the dipping sauce, I made the zesty ranch dressing listed in the recipe. It was perfect and we had the leftover dressing on salads. If you want to get a little lazy, Hampton Creek just released their Just Ranch dressing.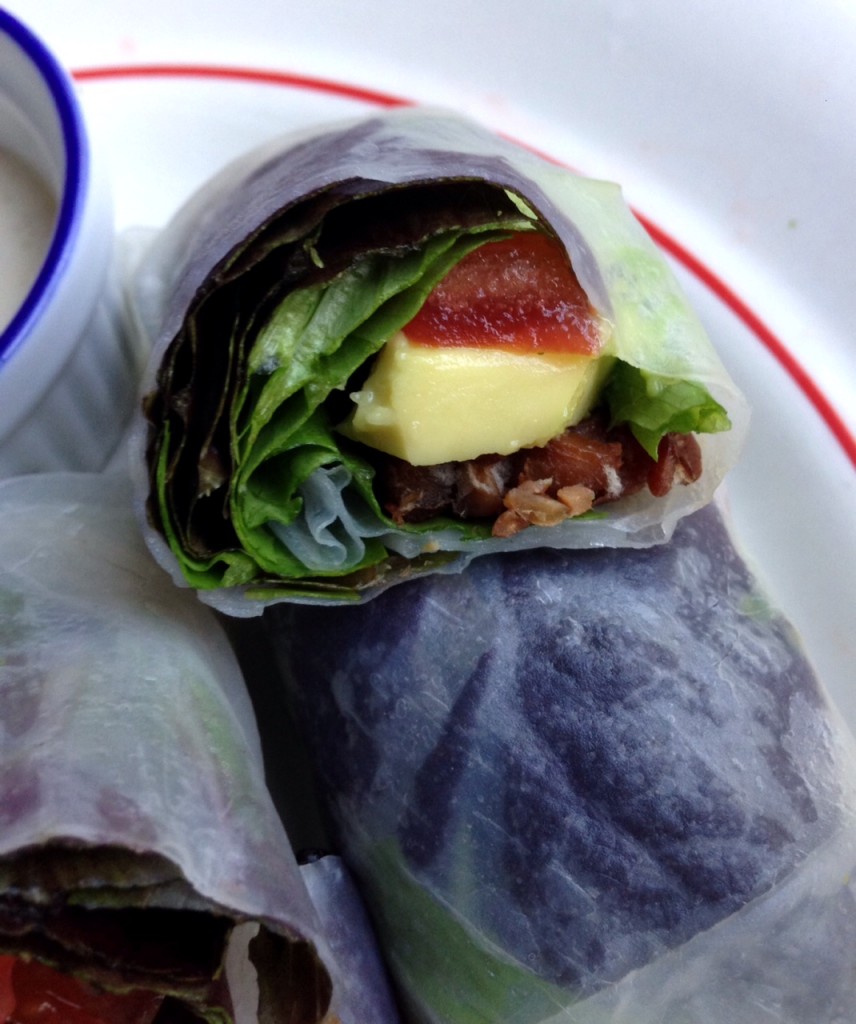 Oh, and if you're having trouble finding rice paper in your area, you can get it on Amazon. This is one of the brands I pick up at the Asian grocery here.
This recipe made at least 8 rolls. Plenty for a hearty dinner and there were leftovers that I ate the next day for lunch.
These would be a terrific potluck food. Whenever I bring spring rolls to a summer cookout, they are gobbled up. Oh, and these can easily be gluten free!
How about you – do you ever make spring rolls? What are your favorite innards & sauces?