Maybe it's all the years of Chinese food being one of the few vegan options when eating out, but now it generally isn't my first choice when eating out. I don't hate it or even dislike it, I guess I'm just not excited by it. I like Thai, Vietnamese and Korean much better.
But we still go out for Chinese and it's still good. This time we headed to Green Sprout to celebrate J.J.'s graduation. We started off with steamed dumplings. They were okay, but I like Harmony's and Chinese Buddha's better.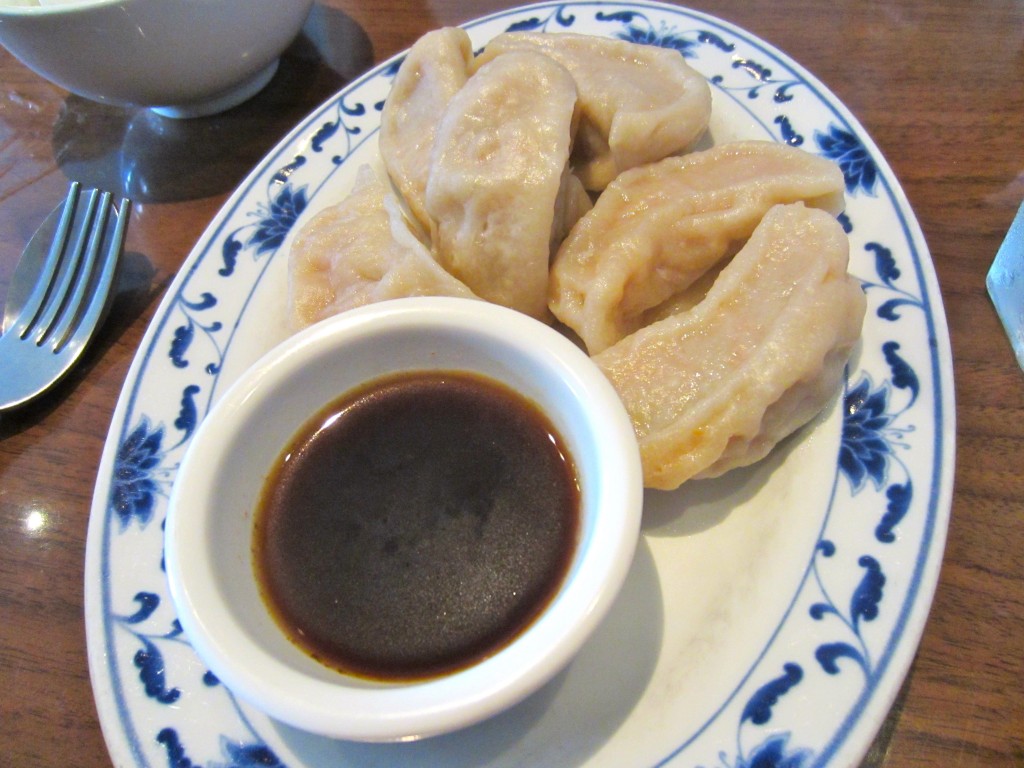 And I had Hunan Salmon. It's vegan salmon, duh, lightly battered and deep fried with a nice assortment of vegetables. Don't get me wrong, it was good and I was happy to eat it and the leftovers. But like most Chinese food I just can't get excited about it.