If Healthful Essence was more convenient, we'd definitely eat there more often. It's kind of like a healthier version of Soul Vegetarian. Here's what we got last trip.
Kevin had the raw lasagna. It was good but could have used some fresh basil and maybe garlic.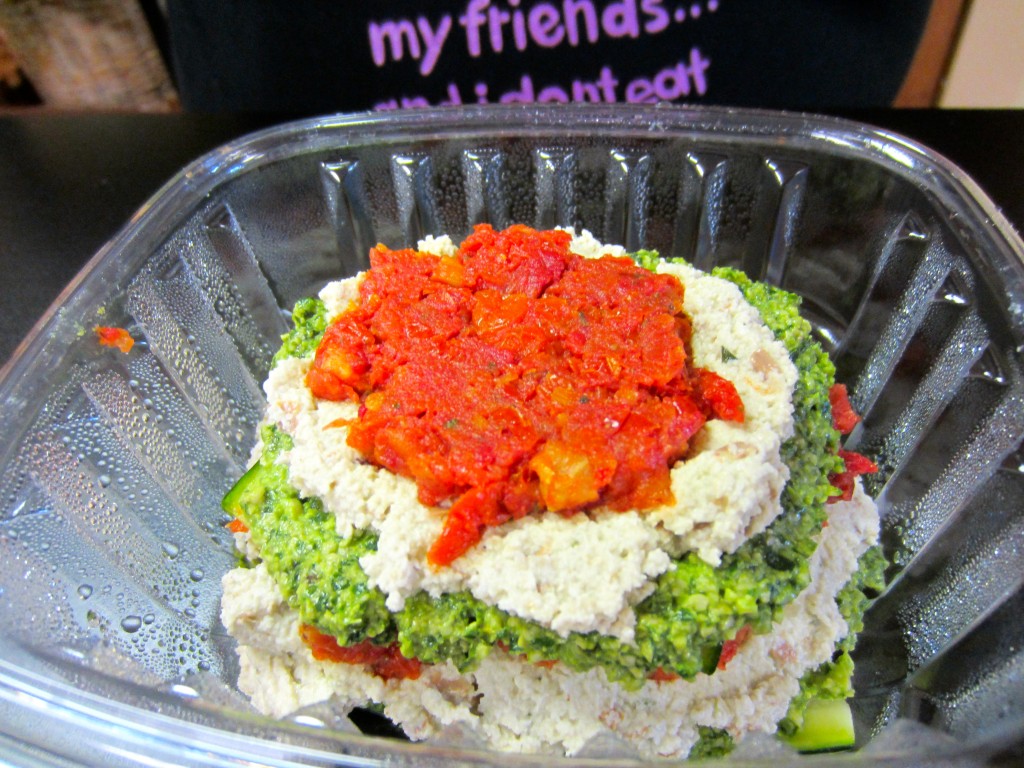 Lacking originality, I got rice & peas, collards and BBQ tofu. With a couple of bonus slices of plantain on top.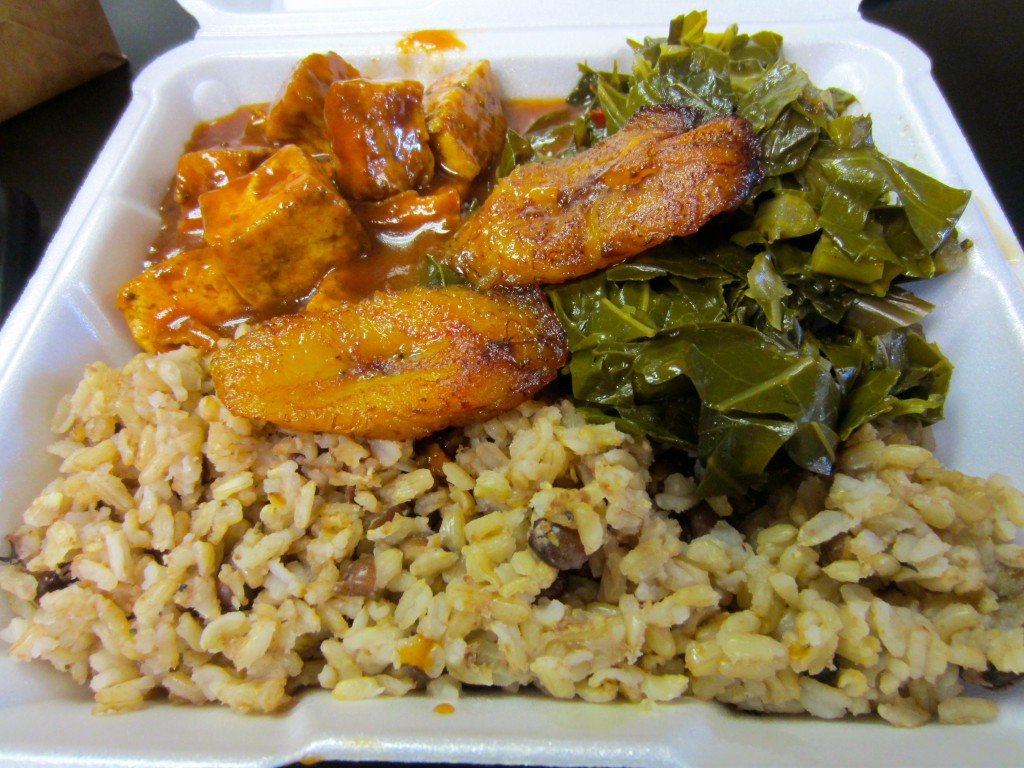 This time, they had patties, callaloo patties!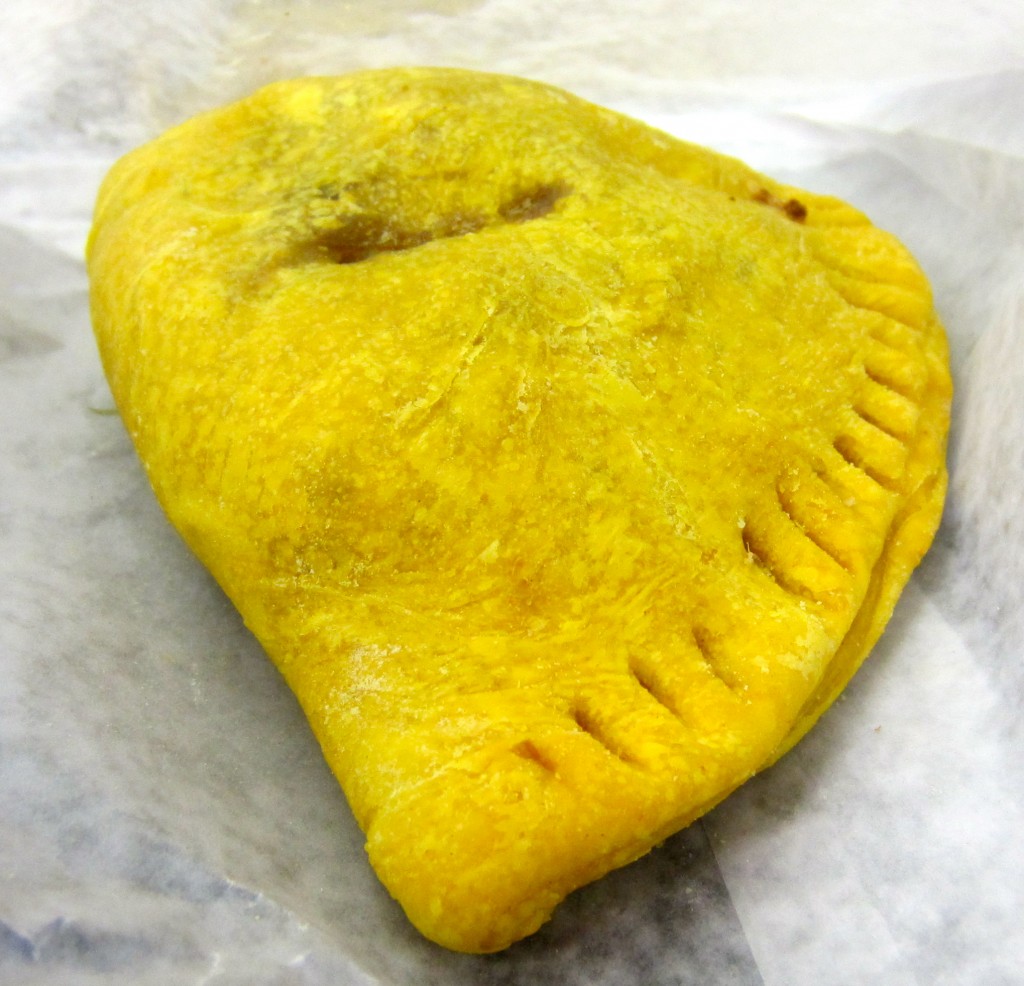 Is it wrong that I like mine better? I make the callaloo a little spicy. These are still good though and didn't require any work on my part.