You know, there's no shame in making your life easier through some pre-made ingredients. We don't all have time to spend a couple of hours preparing meals each night. You can still make some good stuff though.
Trader Joe's round these parts has vegan refrigerated pizza dough balls in white & whole wheat. Sometimes they have an herbed version too. Pizza dough = calzone wrapper.
Now, get your favorite fake beef strips. I used a Gutenfleischer's steak cut up. Fry it up in a pan with sliced onions and bell peppers.
Divide the dough ball into 4 pieces. Roll out a piece into a circle. Sprinkle the center with your favorite vegan cheese. I used the white Daiya. Add 1/4 of your steak mixture. Fold over and seal up. Bake that shit. 350F for about 15-20 minutes.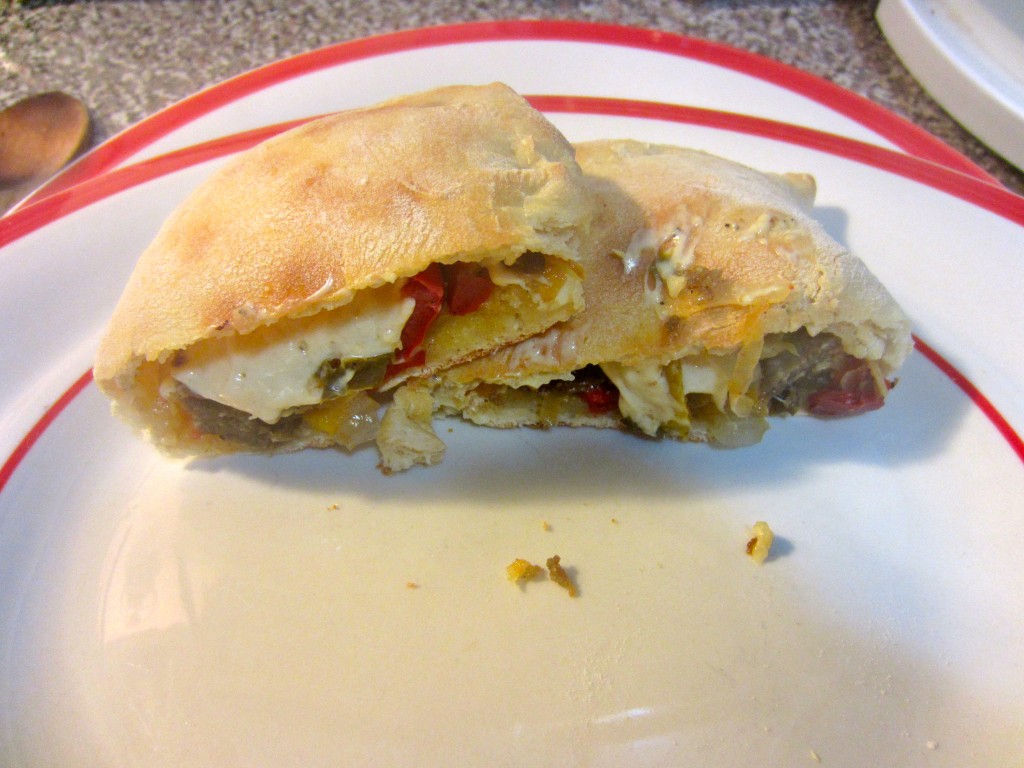 See? Doesn't that look amazing? Because they aren't saucy, these are also easy to eat on the run. We had them with a mess of roasted brussels sprouts. Wash, stem, cut in half. Toss with a little olive oil, salt and pepper. Roast about 20 minutes at around 400F stirring once in the middle of the cooking time.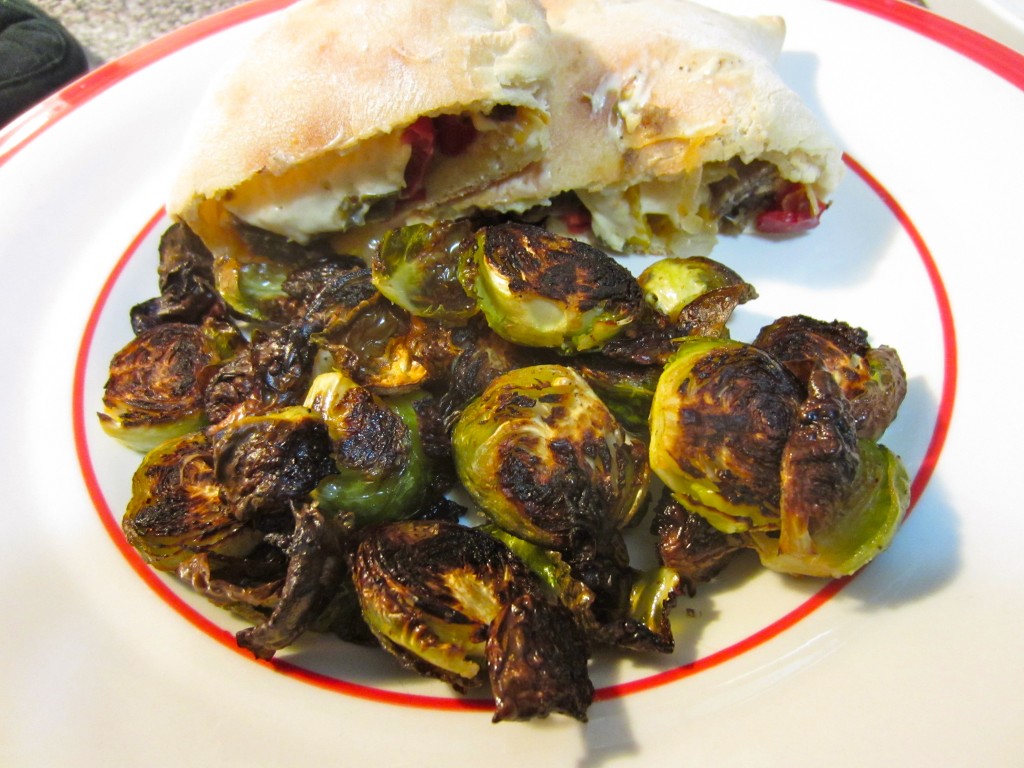 Boom.