We're pretty much potluck crazy. Since vegan brunch options are limited in Atlanta, it's always a good choice.
In the back, biscuits, gravy, cheezy grits with sausage. In front, apples, banana waffles and, uh, another waffle type.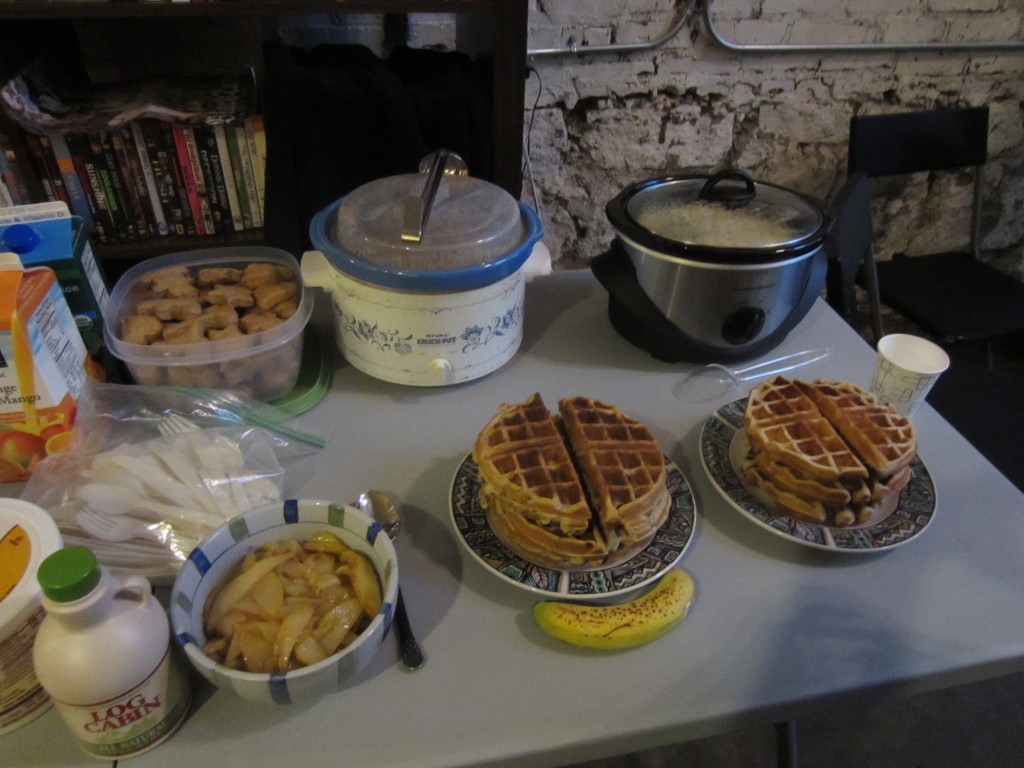 Two quiches, coffee cake, banana chocolate chip muffins, beverages.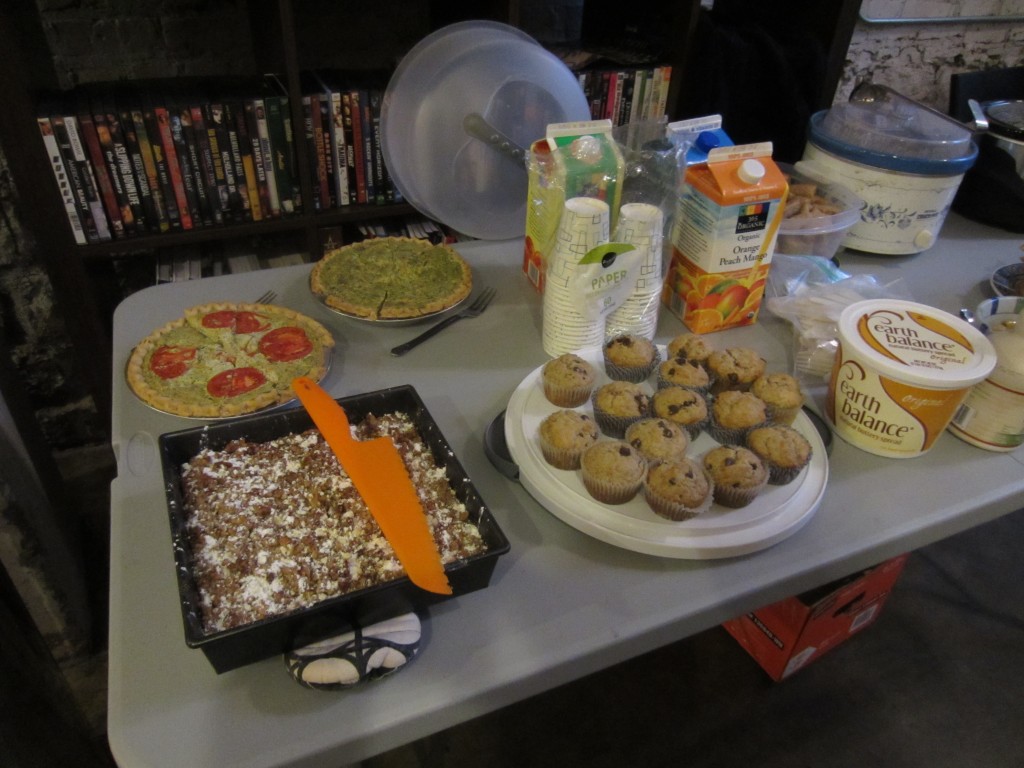 My plate of goodness.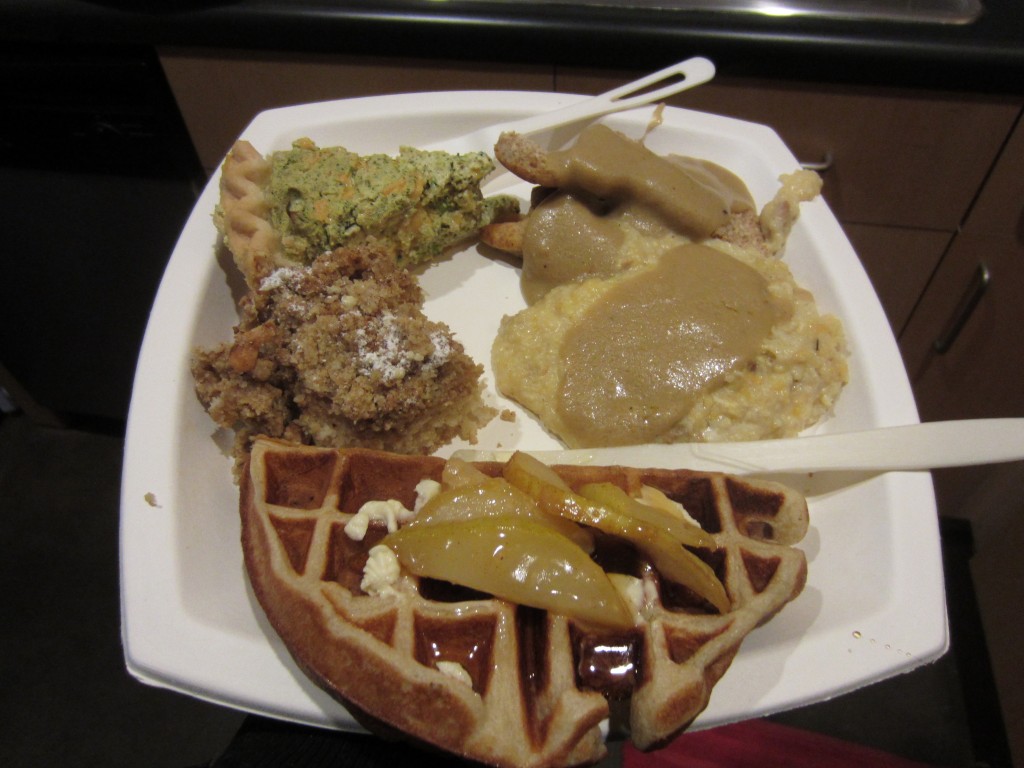 Since Boston Terriers were welcome, I brought Tak over. Slayer spent the whole time chasing her around the loft trying to hump her. One day we're going to have to get all 4 BTs in one place. That'll be ridiculous.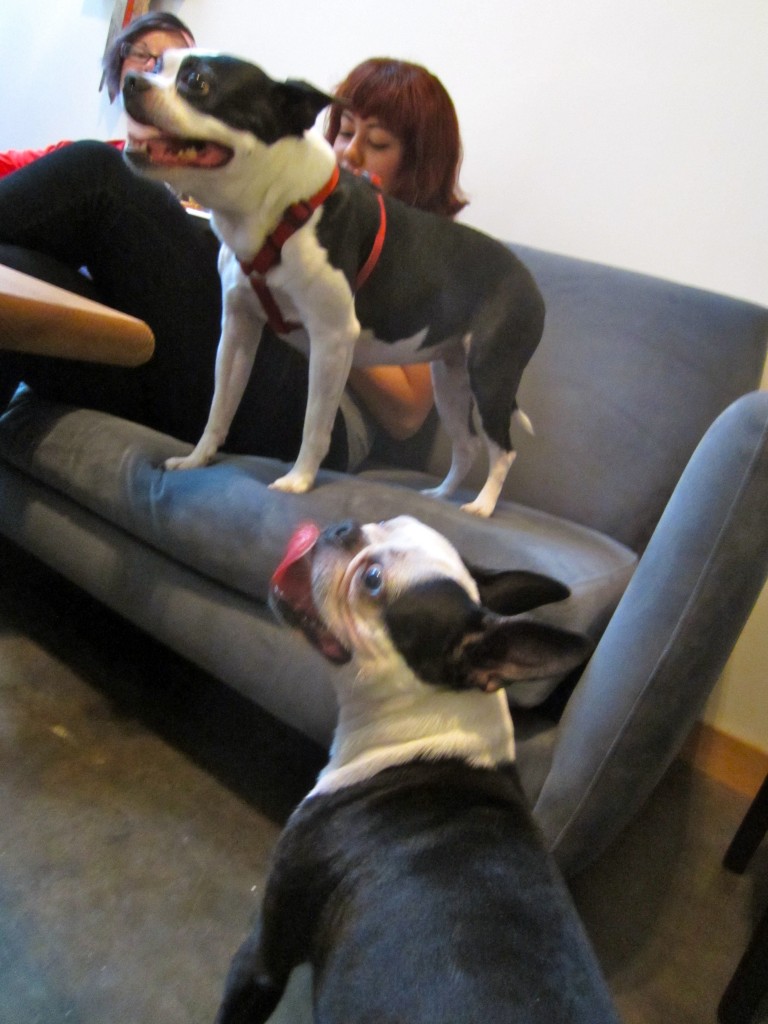 Afterwards most of us headed over to Octane which has now opened a location convenient to us. Yay!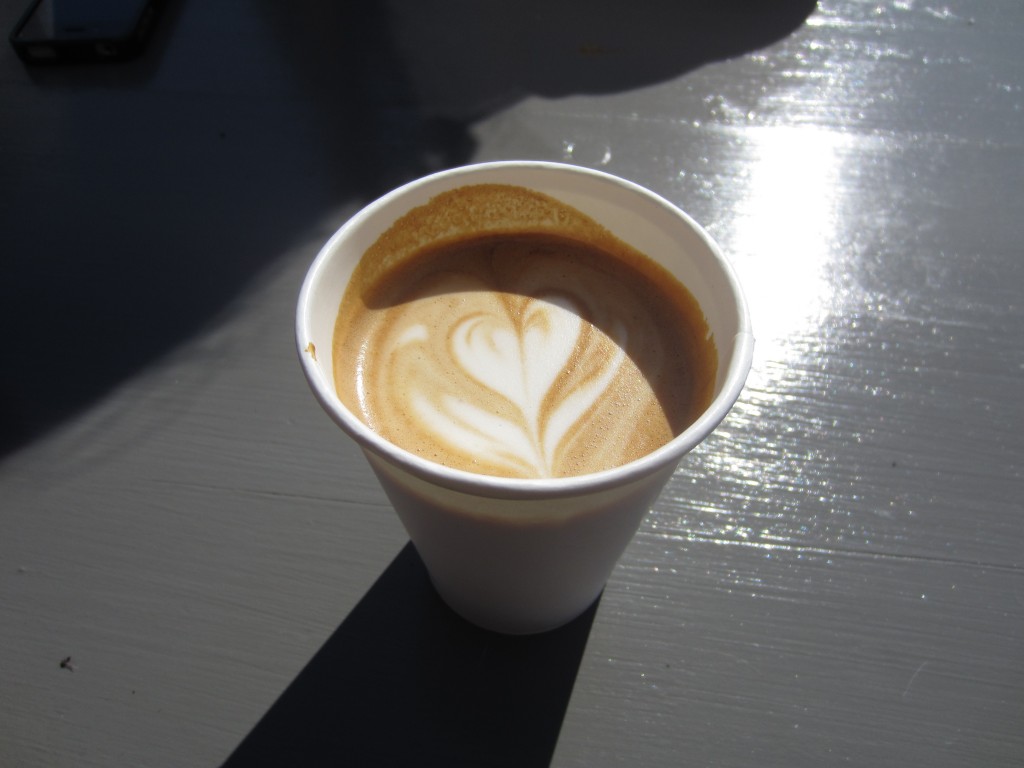 The next potluck post has a goatse theme. Why yes, there might just be something wrong with us.